Maluti Mountain Brewery is at the summit of beer production in Lesotho. Hannes Smal, Country Director, discusses much-loved brands, a transformational vision and sustainability goals.
INTRODUCTION
The enclaved kingdom of Lesotho is separated from South Africa by its formidable mountain ranges.
Covering the eastern two-thirds of Lesotho is the majestic Maloti Mountains, also spelled Maluti, which include some of the highest peaks in Southern Africa.
It is home to much of the region's fresh water, with the sources of two principal South African rivers, the Orange River and the Tugela River, located in the Maloti Mountains.
Lesotho is known for this pure mountain water, and since 1980, it has been a key ingredient in the local beer freshly brewed by Maluti Mountain Brewery (MMB).
"We produce our local brand, Maluti Premium Lager, as well as familiar brands such as Carling Black Label, Castle Lager, Hansa Pilsner, and Castle Milks Stout," opens Hannes Smal, Country Director at MMB.
Originally established as a joint venture between the Lesotho National Development Corporation, SABMiller, and the Commonwealth Development Corporation, MMB is passionate about brewing, and has a long tradition of craftsmanship in making beer from high-quality natural ingredients.
Now a proud subsidiary of AB InBev, the world's biggest brewer, MMB also imports key brands from neighbouring South Africa including Castle Lite, Brutal Fruit, Flying Fish, Corona, and Stella Artois.
"AB InBev has a proud history and global scalability, which is massive within the fast-moving consumer goods (FMCG) industry, not only to save and manage costs but also to have a global think tank to learn from," Smal emphasises.
"Our connectivity allows us to learn and benchmark from each other, share our talented people, and open up a global world to Africa."
With 355 members of staff including on-site contract workers, MMB is part of an industry that employs more than 25,000 individuals across Lesotho.
Located in Maseru, the capital and largest city in Lesotho, is the company's brewery plant and one of five MMB depots, complemented by additional sites in Maputsoe, Mafeteng, Mahleis Hoek, and LLD, the latter of which is also contracted to sell spirits and wines for multinational brewing and beverage company, Distell.
"We have developed a strong distribution base across the country, including seven assigned distributors. Our fleet is also unmatched in Lesotho," notes Smal.
TRANSFORMATIONAL VISION
As the African market that MMB operates in is largely untapped, Smal is excited to be part of a team that will create the future of the beer industry on the continent.
"Every day, I wake up and remind myself how lucky and privileged I am to be able to create a legacy with the team at MMB. Once I joined the business, the passion and pride for MMB was tangible; you can't help but fall in love with our products, people, customers and consumers that drive the beer industry," he smiles.
"It is a great responsibility to not only drive growth, but also allow the business to become an integral part of society."
Smal's glowing words reflect the vision of MMB, which is "to be an admired transformational company delivering stakeholder needs for a future with more cheers".
Guided by this vision, MMB has been able to develop itself over the years to become the biggest, and indeed only, local brewer and distiller in Lesotho, one that "brews Basotho essence" into its much-loved brands and "brings Lesotho together".
Nevertheless, the company doesn't stand still and is constantly reinventing itself, with digitalisation currently being worked on for 2023.
"We are planning to implement BEES, AB InBev's digital order platform, in Q1 of 2023," confirms Smal.
The BEES e-commerce platform is transforming the traditional sales model. At its simplest, BEES allows small and medium-sized retailers to browse products, place orders, earn rewards, arrange deliveries, manage invoices, and access business insights all from one place.
Today, BEES is one of the largest business-to-business (B2B) e-commerce platforms in the world, with 1.5 million active users each month.
"BEES will allow MMB to monetise and digitise its business, and allow greater ease of access to systems for both employees and customers," Smal shares.
"This will lead MMB to align as a forward-thinking business and drive our vision to be a transformational organisation within Lesotho.
"Most importantly, it will set us up to incorporate future revenue-growing opportunities, and allow us to be able to go beyond beer and beyond the liquor industry. We will be the leaders of transformation in Lesotho," he continues.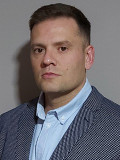 SMART AGRICULTURE
MMB is in the process of rolling out the Smart Agriculture Programme in the village of Ha Makhalanyane, helping smallholders to access high-value seeds, fertiliser, market and weather information, accompanied by experienced mentors to ensure the transfer of skills and train the community on all aspects of farming.
Smart agriculture is one of MMB's 2025 sustainability goals, in which 100 percent of direct farmers are skilled, connected, and financially empowered.
"Our Smart Agriculture Programme was piloted in 2021 and implemented in partnership with the Ministry of Agriculture and Food Security, who helped to identify the project site located approximately 15 kilometres from Maseru city centre," Smal informs us.
"The main objective was to contribute towards food security, but also to assess the quality of maize and whether it would be suitable to be included in the brewery's beer production process. Some observations were also made on how to make the project sustainable, for example with modern farming equipment."
The Smart Agriculture Programme is MMB's largest corporate social responsibility (CSR) initiative, and aims to be rolled out to other districts in Lesotho.
Likewise, MMB's collaboration with the Lesotho National Farmers Union (LENAFU) exemplifies the company's commitment to CSR.
In 2020, MMB entered into an agreement with LENAFU to facilitate the distribution of spent grain to farmers, with more than 170 farmer groups having benefitted since the start of the programme.
MMB has a long history of distributing spent grain to farmers in Lesotho. Spent grain is a by-product of the brewing industry that makes up to 85 percent of brewing waste, the main uses of which are either as animal feed or fertiliser.
As the COVID-19 pandemic took its toll, MMB acted to ensure a more transparent and equitable system, to guarantee that spent grain reached those most in need.
Elsewhere, MMB supported an entertainment industry severely impacted by the pandemic in style with Allianced Brewed 4U, the biggest two-day party in Lesotho with performances from more than 80 local artists and DJs.
"In addition, throughout the pandemic, we supported our traders and government with hand sanitisers and masks. We pride ourselves on our relationships with government, and the liquor and trade industry as a whole, and consistently lead the conversation for a responsible industry," Smal adds.
MMB is also collaborating with government to target gender-based violence, and every year supports the Department of Road Safety to drive education around responsible drinking.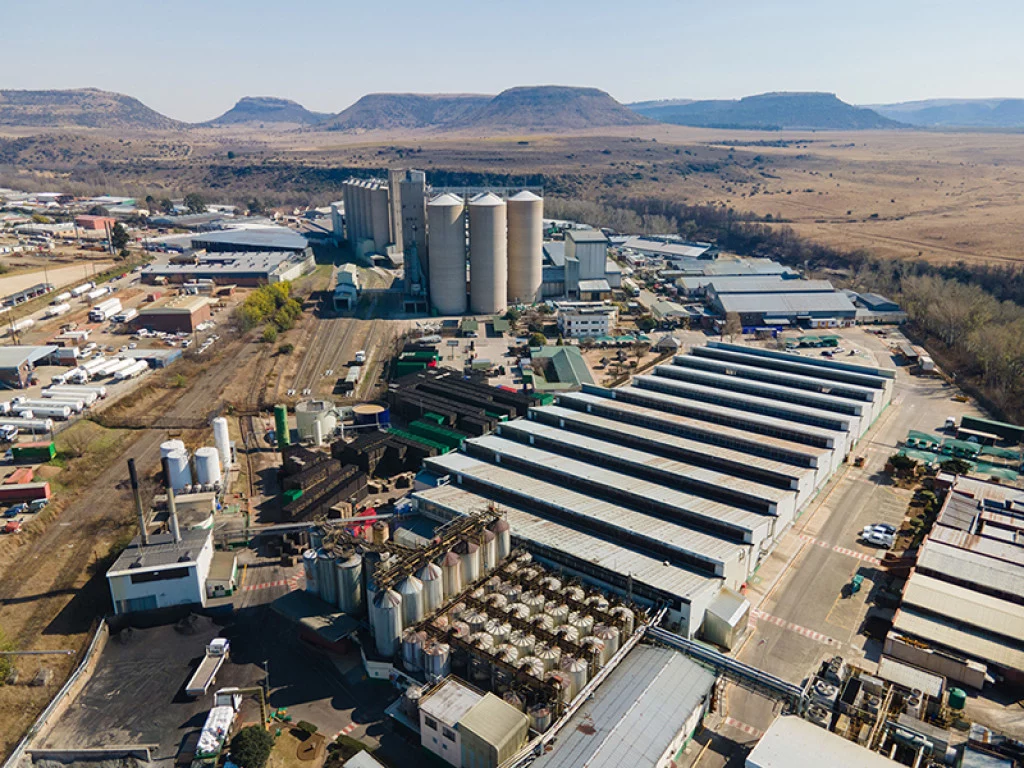 BREWERY EXPANSION
MMB is looking to expand its brewing house to increase local production, and significantly enhance the company's ability to be self-sufficient.
"Our current brewery is at its capacity limit due to the age of the site. Upgrading elements of the brewery will allow us to be able to generate higher yields on our brews," outlines Smal.
As well as potentially doubling its capacity and equipping it with more technology, the expansion will result in more jobs for local employees.
For its existing staff, MMB rewards and recognises exceptional performance, both on an individual and a team level.
"Our teams are empowered through our operating model to become autonomous in the day-to-day running of our business. We have found that this allows for clear communication and collaboration to elevate our business performance, but also creates a sense of ownership and belonging within MMB," Smal concludes.