With ever growing demands for its services, Ports and Terminal Operators Nigeria is rising to the challenge of delivering industry-leading services to its network of customers.
INTRODUCTION
Rivers State is one of the most industrious regions of Nigeria. Its capital and most populace city, Port Harcourt, is home to two major seaports that provide import and export shipping worldwide.
The first of these seaports sits in Onne. The second is based in the heart of the city – Port Harcourt Port – where Ports and Terminal Operators Nigeria (PTOL) is responsible for overseeing operations at berths 1-4 in Terminal A. From here, the city is connected to the many eastern regions of the country, a vital gateway into major domestic and regional markets.
Furthermore, the eastern regions are home to the Nigerian oil and gas industry, the country's major export earner and a vital commodity which is transported all over the world.
"This is the key and indeed the heartbeat of Nigerian resources and wealth," says Glenn Nilsson, PTOL's Managing Director.
Indeed, these factors have helped to transform PTOL into a nationally critical trading station.
"PTOL has quickened the pulse of the city, attracting a growing number of business clientele and facilitating the growth of regional industries," Nilsson adds.
The Managing Director has always enjoyed working in the supply chain industry. From his career beginnings at Kalmar, Sweden, he and his wife moved to Africa in 2002. Here he began working with the Danish container shipment company Maersk Line and the Dutch firm APM Terminals, in the form of multiple brown and greenfield start-up investments.
These projects covered several years across many countries, including Kenya, Senegal, Angola, and Liberia.
However, in 2015 they were forced to leave the latter due to the Ebola outbreak. Nilsson decided that the next best step was to move back to Sweden, yet he always intended to return to the African continent.
"I decided to move from Sweden to Nigeria because I have always loved working in Africa," he says. "Since my first time in Nigeria 18 years ago, I have seen a tremendous development in skills and knowledge among staff in this industry."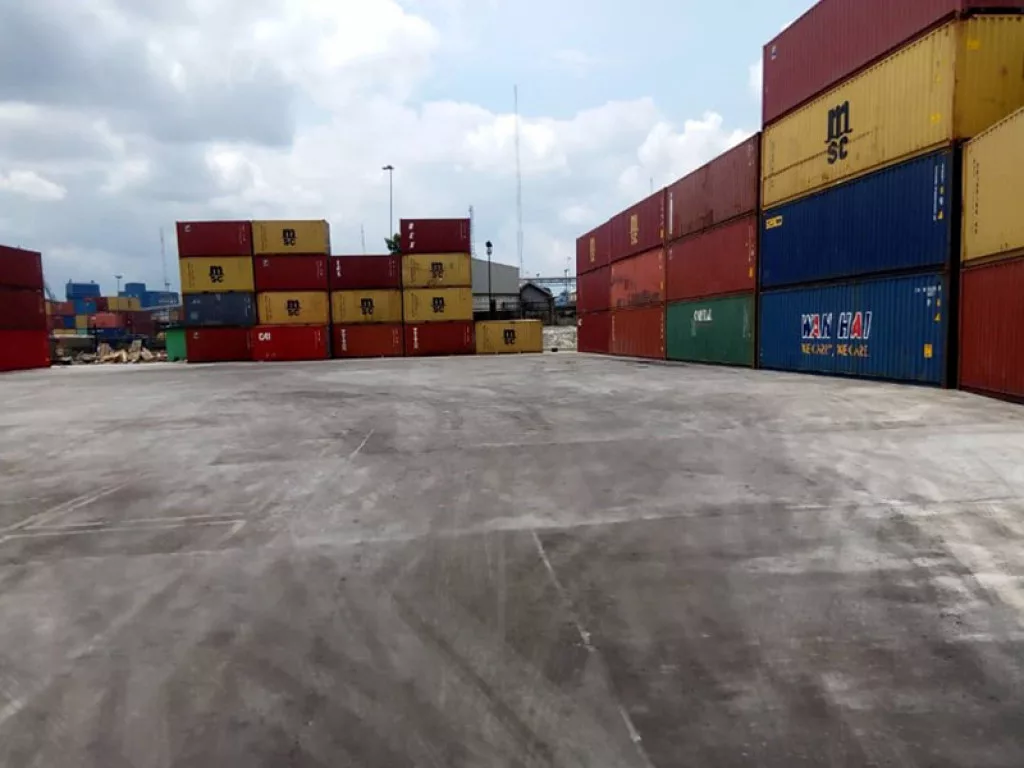 TAKING UP THE MANTLE
PTOL was originally established to answer the concession of the port, in the form of a bid, by Nigeria's Federal Government in 2004. The company bid against multiple competitors and won. PTOL picked up the gauntlet of operating an inner-city private port in June 2006 in what proved to be a turning point for Nigerian shipping in the Rivers State.
"It established Port Harcourt as the preferred maritime interface of eastern Nigeria," Nilsson adds.
Due to the huge and differing demands, as well as being the primary hub of its kind in the region, PTOL provides a large amount of services to the industry network.
PTOL's multi-purpose terminal covers multiple forms cargo requirements, from general, containerised and bulk, to liquid and roll-on roll-off (ro-ro) vessel cargo.
As far as services are concerned, the company offers vessel berthing, stevedoring, and positioning for examinations, as well as various cargo services such as documentation, discharge and loading, delivery and storage.
"Our company has gained a competitive edge, which makes us one of the leading terminals in Port Harcourt," Nilsson comments.
Indeed, PTOL provides multiple industry advantages in Nigeria's Rivers State region. Its base in Port Harcourt represents a strategic industrial location – from the city, the operation has access to a comprehensive road network as well as many waterways.
This location and network combination allows PTOL to reach the major markets situated in the eastern regions, such as the markets of Aba, Nnewi, Onitsha, Obosi, Enugu, Owerri, as well as the northeast and north central parts of the country.
Port Harcourt Port also functions, as expected, like a well-oiled machine. PTOL communicates berthing logistics to attendants in advance which grants it a competitive edge in turn-around-time, reducing the logistical cost and increasing cargo delivery efficiency. In addition to this, the company owns fleets of Kalmar container handling equipment that offers fast and efficient cargo handling.
PTOL's tariff system is also a point of difference. With free periods of three days for general cargo storage, seven days for import container vessels, and 10 days for export containers, PTOL works tirelessly to provide friendly and beneficial services.
The terminals are ISPS compliant and the company also ensures the protection of cargos and port users through relevant security agencies, keeping both port and people safe.
Further, PTOL operates on a 24-seven basis in order to better serve its customers. Working around the clock allows terminal customers to be free and flexible with their planning, and in turn this makes operational planning for cargo much more efficient.
The final minor, but no less important, addition, is the complete digitisation of all services. Bills can be raised and received by email, reducing confusion, effort, and hassle.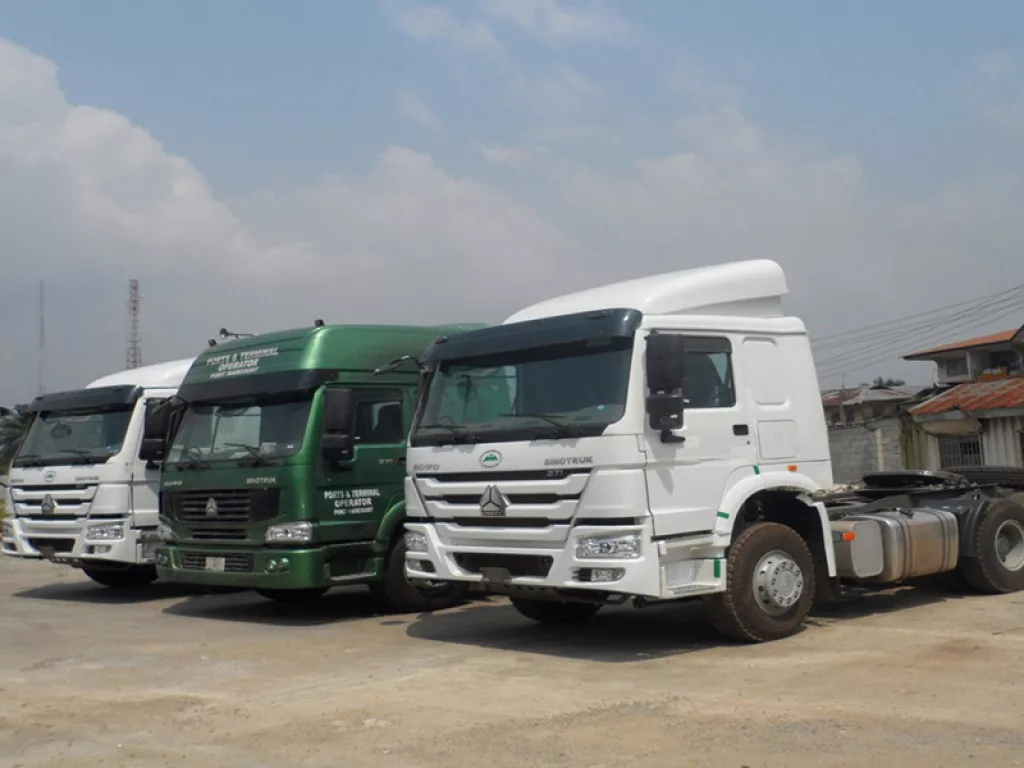 AN EXPANSIVE FUTURE
Capability and service expansion is at the forefront of PTOL's future. Here, the company is investing in infrastructure to better serve its customers, paving the way for a more ergonomic system.
"We want to consolidate on our gains and increase our capacity," Nilsson continues.
"As well as acquisition of more cargo handling equipment (CHEs), we are expecting delivery of mobile harbour cranes, reach stackers, forklifts, and trucks for vessel operations.
"We are looking at the installation of an additional weighbridge for gate-out operations for bulk cargoes especially. This would ensure the actual tonnage of cargo captured while also improving traffic across the terminal."
On top of this, PTOL has plans for the modification of a shed warehouse structure designed to expand its stacking areas, while one of the most important investment projects being undertaking involves quayside renovations.
"This work is to ensure that the quays remain available and reliable for the many port services we provide," Nilsson says.
"This includes maintenance or replacement of berth fenders, and reinforcement of facilities to support offloading cargo handling cranes. We intend to put in service mobile harbor cranes for speedier operations and handling larger cargo."
Amongst the busy improvements PTOL has planned, there is much on the table with regards to workforce and customer investment.
"We are engaging in more training for our staff and enhancing our digital functionality for easier business and customer interaction," the Managing Director adds.
PTOL is also collaborating with the Nigerian Port Authority with plans to dredge terminal berths to accommodate larger vessels, increasing the capacity it can offer customers.
With all this in the works, Nilsson is rightly confident about a bright future for Port Harcourt and the impact this can have on Nigeria's development moving forwards.