Cement is the adhesive to bind a community together. As Lafarge Zambia celebrates its 72nd anniversary, CEO Jimmy Khan examines industrial excellence through quality, sustainability, and innovation.
INTRODUCTION
To many, Zambia is the undiscovered gem of Africa.Facing significant housing issues in the face of a growing population, and as a member of the African Union with additional support from the World Bank, many are invested in the development of Zambia's infrastructure.
"We believe that when our communities prosper, we as a company are on the way to realising one of our greatest growth objectives: building a better Zambia for all and having health and safety as our overarching value."
For CEO of Lafarge Zambia PLC (Lafarge Zambia) Jimmy Khan, it is the reverence and respect for the uniquely Zambian context in which the company operates, to which it owes its success.
Indicative of Lafarge Zambia's industrial prowess is its established longevity in the sector. Indeed, our conversation with Lafarge Zambia takes place as the company celebrates a staggering 72 years as the preferred provider of building materials and construction solutions across Zambia and the wider Southern African region.
"I believe our rooted Zambian heritage and resource base of Holcim is an undisputed advantage to our operations. Our community's growth and prosperity lies at the crux of our organisation," he continues.
This uniquely holistic perspective, whereby the country's vitality and growth are intrinsically linked to the aspirations of the company, ensures business sustainability. As Khan suggests, the company benefits from the global and all-encompassing expertise of the wider Holcim Group, with Lafarge Zambia operating as its subsidiary. Thereby, the company truly brings world's best practice to producing a wide range of cement brands as well as concrete laboratory services.
As evidenced by its varied product range and extensive CSR initiatives, three foundational tenets truly propel Lafarge Zambia in its constant pursuit of quality.
"By placing quality, innovation, and sustainability at the heart of our priorities, we strive for excellence in the construction industry," Khan states.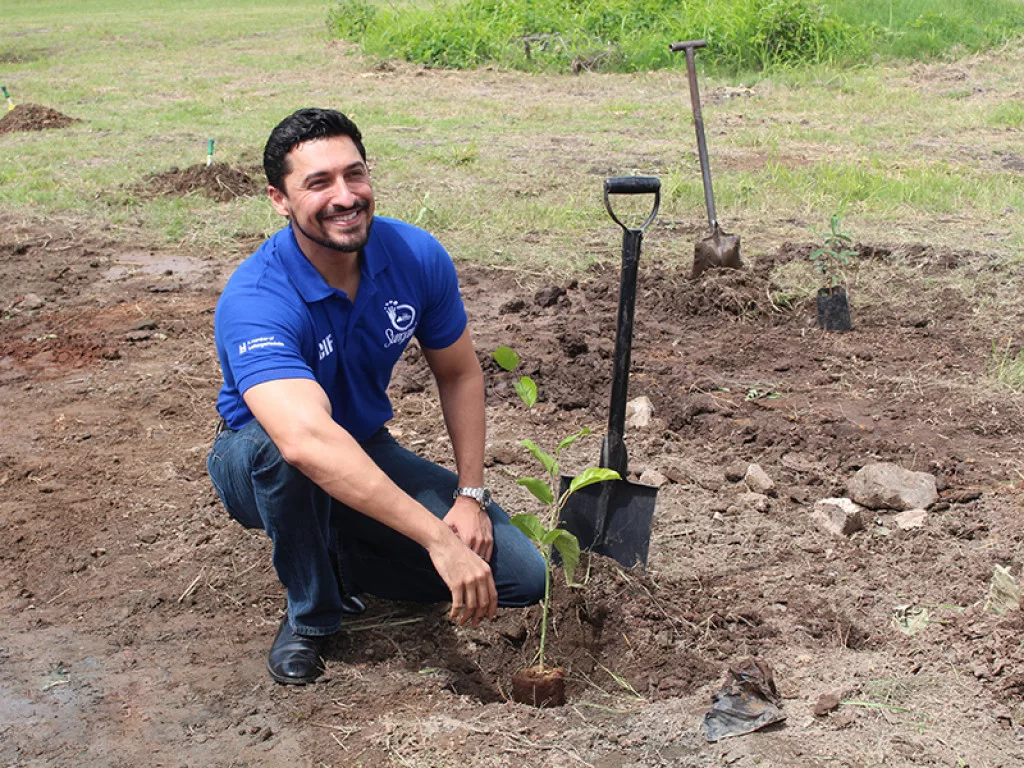 INNOVATING INDUSTRIAL EXCELLENCE
With a diversified and fully inclusive workforce of over 1,000 staff, comprising both direct and indirect employees, Lafarge Zambia produce and distribute its products across the country and wider region by both road and rail.
On Zambian soil, the company operates out of two integrated plants, in Chilanga and Ndola. The combined facilities boast a production capacity of 1.4 million tonnes of cement per annum.
"Our flagship product, Mphamvu, is a general-purpose cement suitable for a wide range of applications. Powerplus is a 43.5N Portland cement designed for the specialised building applications demanded by large construction projects," Khan explains.
"For block and brick makers, we offer SupaSet, a fast-setting cement that uses less water."
Supply chain efficiency is a critical component to the company's success. As Khan attests, "we consider our key suppliers as strategic partners and our relationships with them are highly collaborative.
"These suppliers contribute to our operational performance and help us to deliver on other key business objectives. In return, we give them assurance and our commitment to the relationship and provide business growth opportunities to them."
Reflective of the holistic business vision that Lafarge Zambia champion, the chance to observe the growth and upward journeys of those valuable players patronised by the company's value chain is a source of immense pleasure for Khan.
"We take so much pride in seeing our transporters grow from small size carriers into medium to large scale carriers operating across borders riding on the growth opportunities that we provide.
"With our products reaching all corners of the country and across borders, we provide all the necessary support to ensure that our carriers operate with the lowest incident frequency rate possible. More than 30,000 lives are impacted through our value chain."
Complimentary to the company's proudly Zambian heritage, Lafarge Zambia work with local partners wherever possible.
"Over 70 percent of our suppliers are locally registered businesses and we source all our key raw materials locally," Khan explains.
Indeed, this support for local enterprises is deliberately incorporated into the company's policy, alongside its partnerships with international partners. Whether local or global, all Lafarge Zambia suppliers are united by a high reputation and value system.
"Although we hold all third parties who act on our behalf or in our name to a very high standard, especially with regards to health and safety and sustainability, they have come to appreciate our values and principles over time, and act as our ambassadors in the communities.
"Generally, our partners are very proud to be associated with our brand," Khan surmises.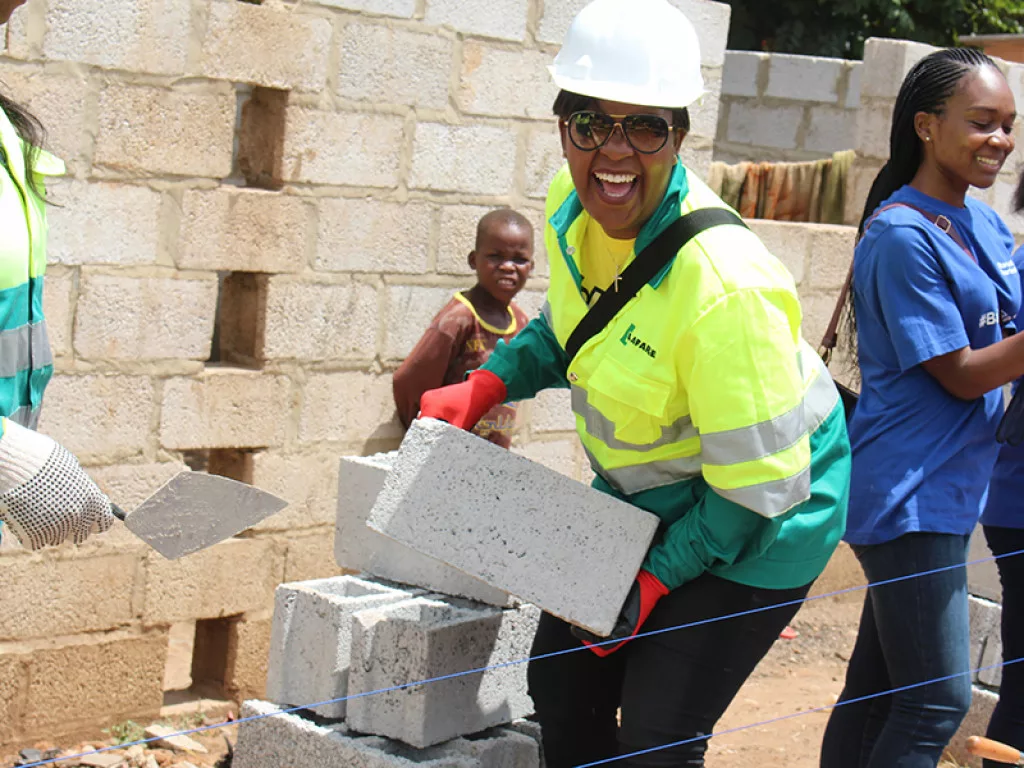 SAFEGUARDING THE COMMUNITY
As an extension of Lafarge Zambia's community-centric outlook, Khan is keen to highlight the company's CSR commitments as another factor to define its success.
"We recognise the rich and diverse culture to be found in Zambia which includes a number of colourful cultural ceremonies. Lafarge Zambia donates to the hosting of several key events through the Busoli Royal Establishments and Cuundu Cultural Fund," Khan explains.
Of course, this attitude is most prevalent with the community behind the company, reflected in the treatment of the workforce, all of whom are managed with care and respect, as individuals rather than cogs in the machine. In order to do so, creating the right environment is key.
"At Lafarge Zambia, we place more value on an individual's attitude because we understand that skills and knowledge can be learned," Khan tells us.
"In order to retain our most valuable asset, it requires us not only to provide favourable conditions of service and other benefits, but rather to create a stimulating environment that will challenge individuals to attain their maximum capabilities and consequently help them grow."
Khan highlights multiple wellness initiatives as a key strand within the company's CSR commitments, including the annual Lafarge Lusaka Marathon, and participation in a Malaria prevention programme, whereby all employees' homes are fumigated and equipped with mosquito nets in addition to charity support to do the same in the wider community.
Nurturing a vision of growth that extends from individual players, to working partnerships and on to the scale of the country itself, Lafarge Zambia distinctly combines industrial expertise with heightened social responsibility. Continuing on its mission to innovate and surpass expectations for industrial excellence, the company is assured a long-running future laying the foundations of Zambia's construction sector.