Executives at IoT.nxt discuss the transformation of technology and its rise to prominence in the African industry and beyond.
INTRODUCTION
"In Africa, technology is the single most exciting industry to be in at the moment."
For Shane Cooper, Acting CEO of IoT.nxt, his feelings are clear.
Cooper's company is a global Internet of Things (IoT) firm offering dynamic software and hardware IoT solutions. In 2020, IoT.nxt partnered with Vodafone Business, further strengthening its position and reach in the global IoT market. The company has offices in four locations – South Africa, the UK, USA and The Netherlands – and a total of 320 employees. Today, the organisation has clients in diverse industries across all territories where it operates and with partners in other countries.
Between 2015 and 2020, African tech start-ups were receiving funding backing at rates faster (circa 45 percent) than the global average (approximately eight percent). Cooper acknowledges the birth of start-ups in Africa and how technology has acted as a great enabler to help get these businesses off the ground.
"Technology has also historically played a significant role in driving the upliftment of the continent's people, by ensuring a means of enjoying economic participation," adds Cooper. "Many of the successful start-ups (now unicorns) were born of the adage 'necessity is the mother of invention'; and given Africa's relatively underbanked societies, the need to innovate in financial services was obvious."
However, while not all start-ups are successful, technology has allowed for innovation to thrive and for real democratisation of problem solving. "There is an interesting combination of attributes driving this innovation wave, underpinned by technology: rapid expansion of 4G with mobile first innovation, access to learning, knowledge, and collaboration, coupled with the real need to drive innovation at a basic human level, and solving for challenges in essential goods and services," discusses Cooper. "Disruption in this space is fuelling growth in technology adoption and bodes well for the future."
Bertus Jacobs, co-founder, has been the Chief Technology Officer at the organisation since November 2015 and he believes that his company's agility to move quickly is what truly differentiates IoT.nxt.
"Most of it is so cutting-edge that no one has heard of it," explains Jacobs. "In 2015, we patented our RaptorTMtechnology, which is a device (Edge Gateway) that can connect to virtually all sensors, devices and third party (non- IoT) systems. We also went ahead and created one of the most robust and flexible cloud-based platforms.
Currently, our Raptors and platform are ingesting data from thousands of locations and tens of millions of endpoints (sensor values). We have a brilliant visualisation component, which is totally browser or mobile based. Not to mention our internal AI team which produce mind-bending stuff."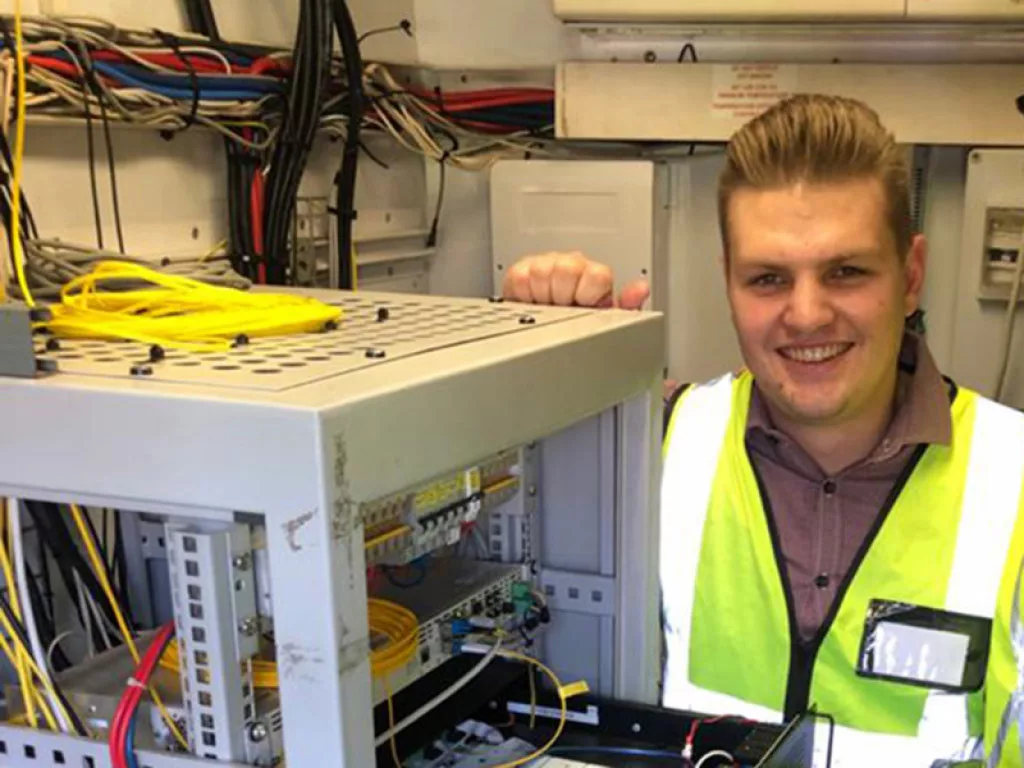 FRAMEWORK
In a bid to make the efficiencies, cost savings and increased revenue from IoT a reality for businesses, IoT.nxt has developed a renowned framework that is technology agnostic and can overcome the challenge of creating a fully interconnected, interoperable value chain. The company operates a range of technology platforms such as Raptor, V-Raptor and Micro Raptor, and these platforms work well together and interlink.
"Each Raptor in the range has a specific function, but the main aim is to integrate with as many devices as possible and to enable bi-directional communication between devices and the rest of the Commander ecosystem," discusses André Jacobs, Chief of Product Engineering.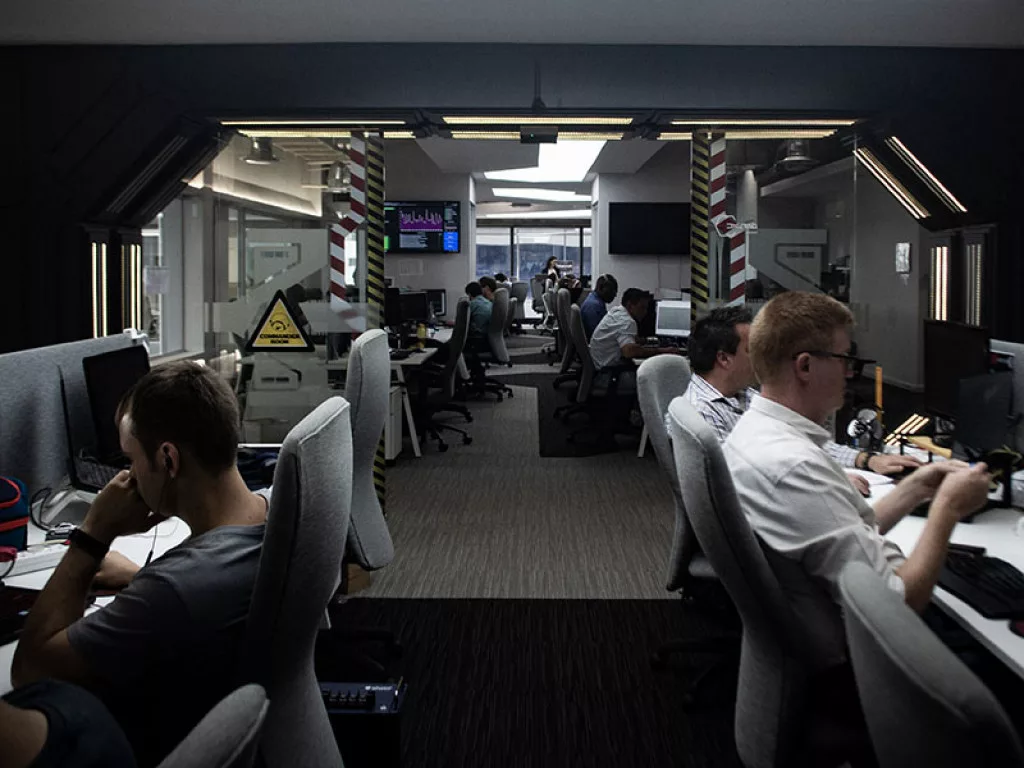 INSIDE THE IoT.NXT PLATFORM
Commander is part of the IoT.nxt application suite that creates collaboration centres delivering through a single user interface that visualises and controls the entire ecosystem of things and people. Upon releasing its first version of Commander over three years ago, André Jacobs believes that the focus was to enable people that were not Software Engineers to build IoT solutions.
"Commander provided a major shift in the company's trajectory, enabling Software Engineers to focus on building out the platform, and industry specialist to build the solutions," Jacobs tells us. "This focus has helped us transform the way we do business and is similarly transforming the way our partners and customers are building IoT solutions.
"We are currently in a good position where the platform is feature rich and our focus going forward is to improve on the existing components and to introduce our fourth-generation technology. With this new technology we are shifting our focus again to provide partners with the ability to quickly and repeatably build their own IoT products that they can sell to their customers. In addition, we plan to make this same technology available to the software and hardware developer community to build components and solutions that can be sold through our channel partners."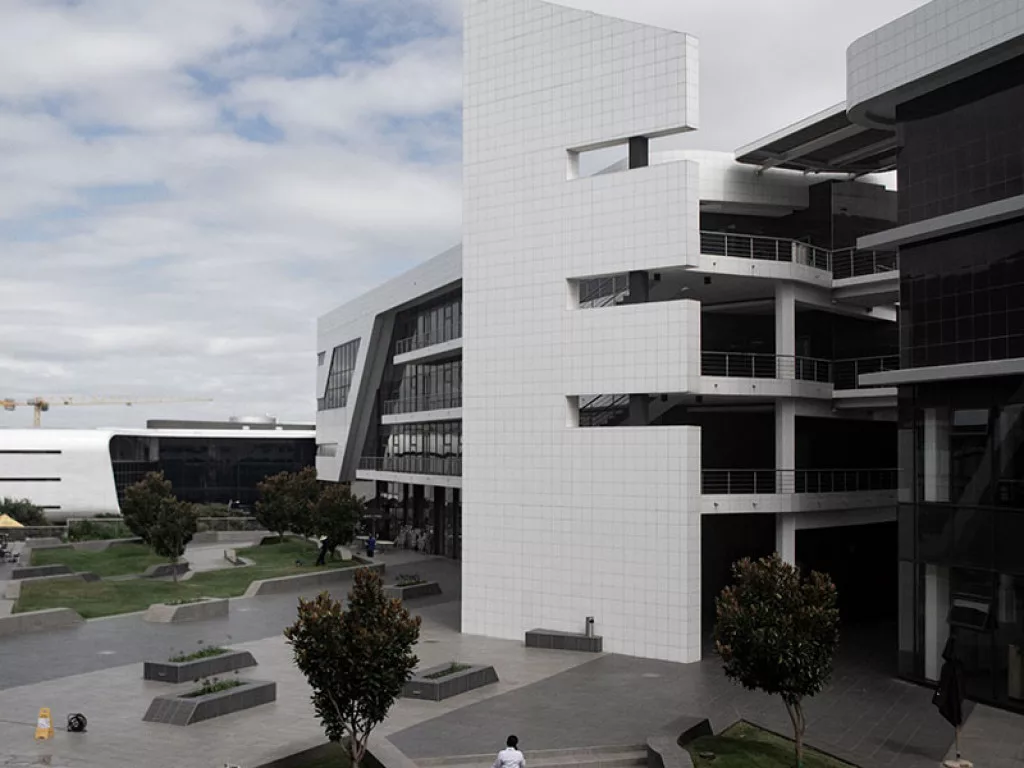 THE FUTURE IS DIGITAL
In today's world, IoT is an integral part of the digital future. Indeed, the extent of many companies' digital transformation strategies were tested during the COVID-19 pandemic when operations almost completely transitioned to being online only.
"Imagine a lockdown a few decades ago with limited communication or technology at our disposal," explains Francois Volschenk, Head of Higher Learning. "With the worldwide outbreak of COVID-19, people had to stay at home with communication and interaction limited to mostly digital mediums. Technology companies that delivered on the needs of people during lockdown grew exponentially, with good examples in video conferencing. In the digital era, the influence of digital organisations increased with the adoption of continuously developing technology, with technology an all-pervasive and dominant part of our lives."
Traditionally digital influence was generally more profound in organisations, with less influence in society. However, as workplaces changed, the influence on people at home and in society increased. "People travel significantly less," adds Volschenk. "People's limited movement and interaction require new ways of acquiring data more effectively – this is where IoT technology can assist."
Over the past 10 years, digitalisation has progressed rapidly with the growth and availability of the internet and related technologies, creating the required infrastructure for the Internet of Things. IoT technology gathers data from a plethora of devices.
"The information from the IoT devices assists with better insights to reduce costs, improve efficiencies or create opportunities for a better world," discusses Volschenk. "With the availability of almost unlimited data at our fingertips, IoT will be king when used to solve problems, create opportunities, address latent needs, and more broadly, potentially assist with social requirements."
Given the exponential rise in technology and societal advancements achieved over the last decade, predicting the future isn't an easy task. However, it is Cooper's belief that connectivity will become increasingly cheaper, faster, and ubiquitous allowing for a better world to be realised.
"We have seen an increase in the divide between those who have, and those who don't; so, a point should be raised about how technology is going to drive improvements in society as a whole," explains Cooper. "AI will be everywhere. 3D printing will be mainstream, and pervasive. Green energy will dominate. Autonomous vehicles will consist of around 20-30 percent of global vehicles.
"Technology will drive medical innovations to solve a multitude of diseases. The world's population will be around 8.5 billion, with India being the most populous country in the world. There will be well over 110 billion IoT connected devices. Global economy will be driven by non-western consumers. Technology innovating technology will be mainstream. Dairy and meat products will be mostly lab made. Digital twins will track our health. There will be airports for drones and flying taxis. Genome editing will be a reality. Quantum computing will be the standard.
"As a technologist, I find the future undoubtedly exciting. One can only hope that this convergence of new developments is enhanced by an increased sense of humanity, to build a better world."
VIEW THE IoT.NXT BROCHURE