In pursuit of global partnerships, Johan Steyn, Managing Director of Aerosud, delivers exciting details on the development of faster, greener and more sustainable air cargo.
INTRODUCTION
With the help of Aerosud, an internationally recognised supplier of aircraft interior systems, electrified air cargo has lift off in South Africa.
It follows an agreement signed with SAMAD Aerospace, in which Aerosud will help to develop and manufacture the UK technology start-up's Starling Cargo aircraft.
Remotely piloted and complete with autopilot capabilities, Starling Cargo is a fully electric vertical take-off and landing (eVTOL) aircraft that will have a cruising speed of 83 knots, a flight ceiling of 10,000 feet, and a range of up to 117 nautical miles, enabling point-to-point air cargo in payloads of up to 60 kilogrammes.
In the context of South Africa, and Africa as a whole, Starling Cargo will have particular advantages given the sparce infrastructure in place to move cargo at speed over medium-to-long distances. The flexibility of Starling Cargo operations will therefore add a new dimension to delivery turnaround times both country and continent wide.
"If you look at Africa, there are all sorts of lodges and exotic destinations in very remote areas, so this kind of cargo service is very interesting," outlines Johan Steyn, Managing Director of Aerosud.
Interest in Starling Cargo has grown in a number of industries, especially from companies within the likes of oil and gas, mining, medical logistics and emergency response who need to transit high-value cargo.
The aircraft will also deliver critical humanitarian supplies such as food, medicine and equipment to remote regions of Africa, and indeed the rest of the world, where local infrastructure may be either underdeveloped or damaged.
By utilising locations much closer to the customer's required point of departure and destination, no matter how remote it may be, it means that Starling Cargo will be a considerably faster method of air cargo than conventional travel.
HARNESSED EXPERTISE
With multiple half-scaled prototypes having already been built and tested, Aerosud and SAMAD Aerospace are now working towards a major milestone in the development of a full-scale prototype of the eVTOL aircraft.
"We are positioning this as a collaborative programme – for South Africa and the wider region," confirms Steyn.
Having worked together on the project with SAMAD Aerospace over the last three years, the certification process is now underway for the revolutionary Starling Cargo which, as a fully electric aircraft, also reduces emissions and the carbon footprint of air cargo.
"From an Aerosud perspective, the project could definitely accelerate our diversification into drones, for example, by applying the technologies and manufacturing capabilities that we've had for many years," Steyn outlines. "That way, we can potentially get involved in other operations that are quite far from what we're doing currently."
It's clear that through the Starling Cargo project, Aerosud has harnessed its expertise as an established leader in the South African aviation industry, the foundations of which were laid in the late 1990s as the company expanded into the commercial aerospace sector.
Today, Aerosud manufactures parts and production line assemblies for the likes of Airbus, Boeing, BAE Systems, AgustaWestland and Sprint AeroSystems, as well as being involved in both civil and military aviation engineering projects with activities covering design, development, prototyping, manufacturing and service support.
As an established supplier of aerostructure and aircraft interior components, Aerosud's experienced engineering team is able to execute complex industrialisation projects in a short period of time. Equipped with multiple in-house manufacturing technologies at the company's one and only site in Pretoria, Aerosud is able to provide business solutions at a competitive price.
"We have developed manufacturing processes and capabilities that will allow us to partner with any African or global players," says Steyn.
By implementing a wide variety of mechatronic and automated solutions, Aerosud has ensured continuous development and improvement of its manufacturing processes, and significantly enhanced its capabilities in areas such as robotic welding.
"The wide range of technical capabilities we have, together with our collaborative management style, means we are flexible enough to work in all parts of the world," Steyn states.
"Aerosud holds all the necessary international quality and process approvals required to operate in the global market. Our ability to collaborate and form global partnerships, as we have done with SAMAD Aerospace, is what will sustain us for the future."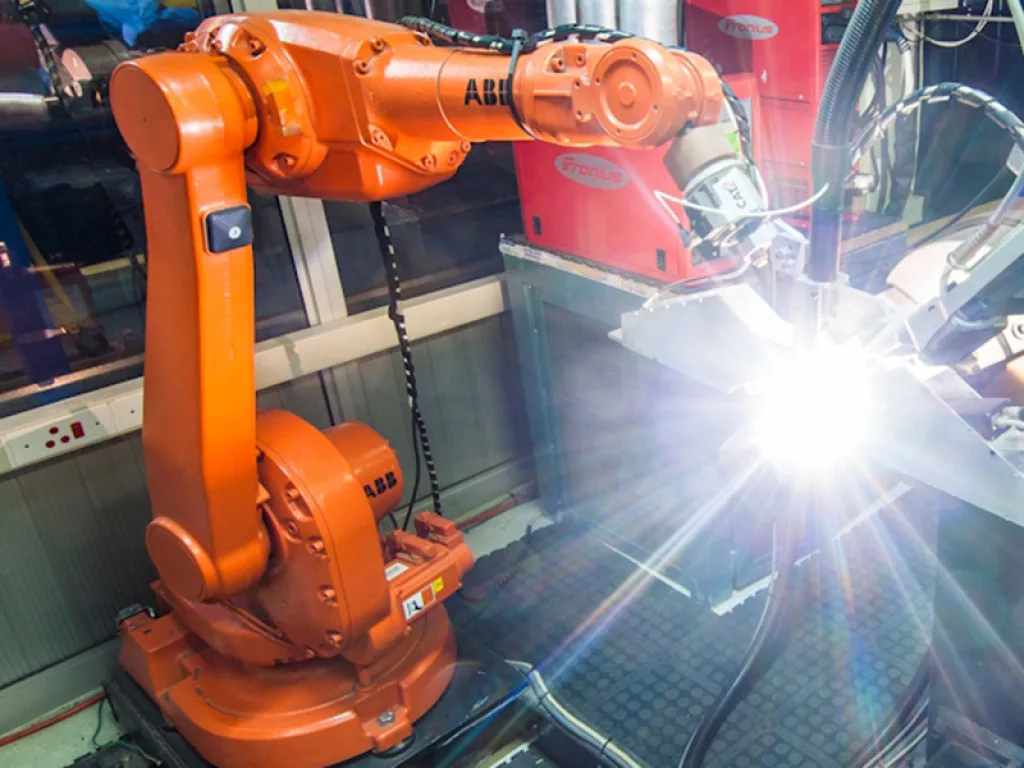 GOING GLOBAL
Another global partnership that the business has developed is with Xiamen Aircraft Industry Company (XAIC). The signing of a landmark MoU with XIAC will expand Aerosud's reach into the Asian market, and envisages a series of feasibility studies to investigate and build a business case for the establishment of an aerospace production facility in the Chinese city of Xiamen.
It comes as Xiamen was nominated as the city for BRICS (Brazil, Russia, India, China, South Africa) innovation, with Aerosud well placed as a leader in the South African commercial aerospace manufacturing industry to apply itself in the region.
"The MoU aims to establish a joint venture operation in Xiamen within the next few years, utilising Aerosud's extensive experience and willingness to collaborate globally.
"More than ever, we need to look for global participation in projects and build ties globally, to build a business that is not dependent on what happens in South Africa," Steyn continues.
With customers spanning from Nantes, Bremen and Seville to Morocco, Mexico and the US, Aerosud has the track record to prove that global ties are already being built, together with a supply chain that extends into Europe, North America and the Far East, as well as locally in Africa.
Extensive use of modern business systems such as product lifecycle management (PLM), enterprise resource planning (ERP), and manufacturing execution systems (MES) has enabled Aerosud to securely transfer data electronically through its supply chain.
Furthermore, it has the ability to dynamically manage production demand and priorities with suppliers, through an effective visual management system.
"We have a large, complex international supply chain of more than 300 suppliers, 65 percent of which are in the US with the remaining 35 percent in the UK and Europe," Steyn reveals. "Our 10 local sub-tier suppliers are also internationally certified to provide machining, electrical wiring and sheet metal capabilities."
As evidenced by its integrated supply chain, robotics and automation, and quick, robust industrialisation projects, Aerosud is a mature, smart supplier. "We are able to act without extreme oversight from the customer," adds Steyn.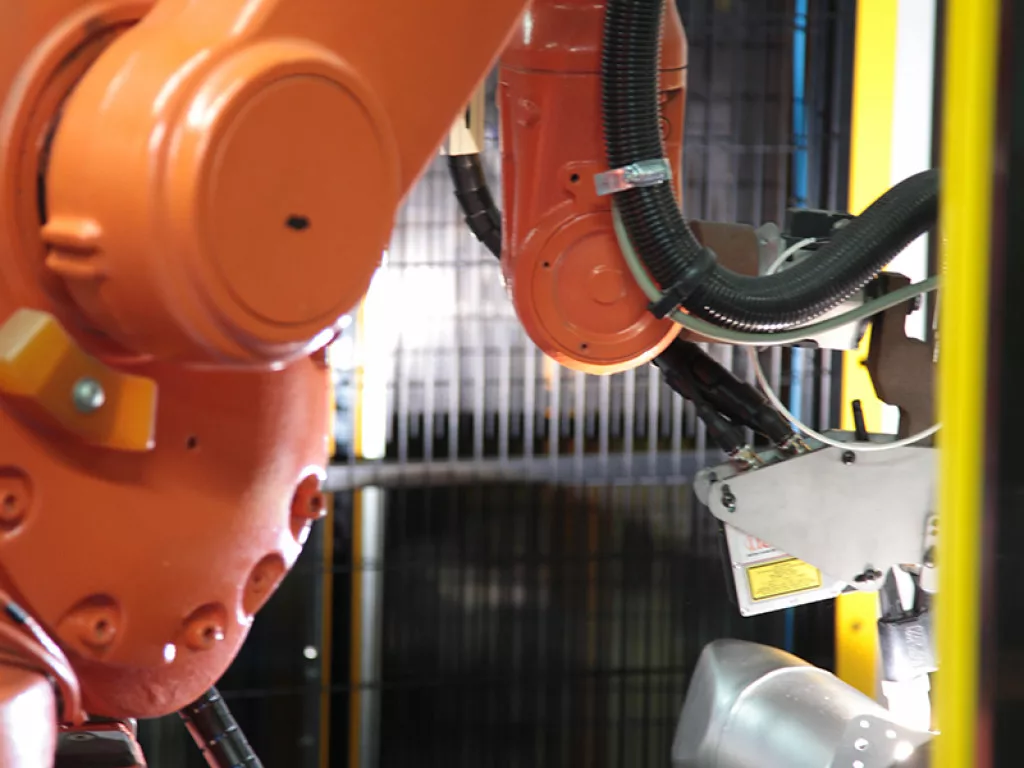 DIGITAL FOCUS
In order to remain a smart, relevant supplier in the aerostructures supply chain, Aerosud continuously invests in its three main technology streams: composite, additive, and metallic manufacturing.
So as to improve the speed and reliability of its composite manufacturing, the company's ongoing focus is to develop its unique, patented cellular core technology (CCT). Allowing highly complex assemblies to be manufactured in one single piece, CCT significantly reduces the number of parts as well as the assembly time of structural composites, which in turn reduces overall cost and weight.
The uniqueness of CCT is in the tooling methodology used to manufacture parts, as sacrificial thermoplastic hollow cores, combined with external tools, allow for complex structures with multiple internal bays to be produced.
Aerosud is also developing the engineering processes involved in the design and qualification of additive manufacturing products, as well as those associated with forming complex sheet metal components. Meanwhile, investments in various Industry 4.0 technologies support the efficient execution of complex assembly processes.
"We kickstarted a diversification programme in 2018 to focus on offering digital solutions and services related to our world-class manufacturing capabilities," Steyn shares. "These digital offerings and consultation services concentrated on topics related to Industry 4.0, as well as a number of highly specialised engineering applications."
Exemplifying this digital focus is MWorx™, a dynamic end-to-end advanced manufacturing platform that helps to automate processes and seamlessly integrate clients and suppliers. MWorx™ thus bridges operational gaps in the manufacturing process, saving time and money as a result.
On an operational level, Aerosud is also actively invested in training the future generations. With a self-funded Aviation Apprentice Training Centre, the company provides accredited training programmes to students in the fields of aircraft sheet metal and composite manufacturing.
"Positioning ourselves for growth is still the strategy, and we see the opportunity for the younger generation to take Aerosud forwards."
Piloted by the engineers of tomorrow, Aerosud is destined to remain a leader at the forefront of South African aviation.