As Osho Chemicals Industries Ltd. celebrates its 30th anniversary, Rushabh Shah, Head of Sales and Marketing, tells us how the company has emerged in the African agribusiness sector as a key supporter of the local farming network.
CULTIVATING COOPERATIVE AGROCHEMICALS
Over the past three decades, Osho Chemical Industries Ltd. (Osho Chemicals) has become firmly established as a dominant player in the agrochemical sector across multiple countries in East and Southern Africa. This includes a strong presence in Kenya, Malawi, Zambia, Uganda, Ethiopia, and Rwanda, gaining recognition for its outstanding products and services.
The company's extensive distribution network of agrochemicals comprises over 500 distributors and 6,000 stockists, enabling Osho Chemicals to enjoy a vast reach.
"Our impact is significant, touching the lives of approximately 10 million farmers with diverse product offerings in agribusiness, animal health, public health, and industrial sprayers," opens Rushabh Shah, Head of Sales and Marketing.
"We have developed from a small collective of six employees to a stronghold of 506 staff members, who are all fondly known as Osholites."
Osho Chemicals came to life in 1993, thanks to the work of Manoj Shah in Kenya. The company's journey started by providing chemical inputs for the textile industry; from here, the founder identified a gap in the agricultural sector and strived to revolutionise the farming landscape across East and Southern Africa.
Consequently, from its humble position as a small-scale enterprise, Osho Chemicals quickly gained momentum due to its commitment to quality and a customer-centric focus. This was further supported by the steady increase in its product portfolio, focused on developing innovative solutions for its varied clientele.
"Through strategic partnerships and investments in R&D, Osho Chemicals emerged as a trailblazer in the industry, continuously introducing cutting-edge products and sustainable agricultural practices. We have always believed in local manufacturing and now boast the largest manufacturing facility in East and Central Africa," Shah proudly exclaims.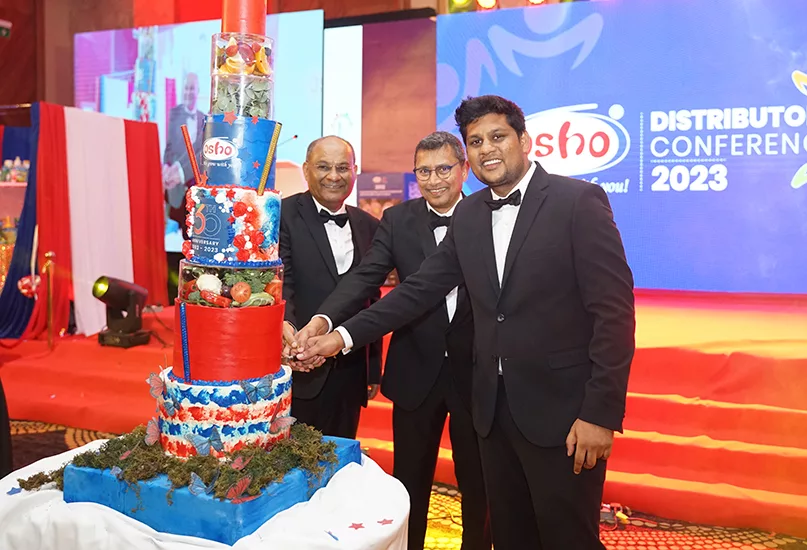 EMPOWERING LOCAL FARMERS
Currently, the African agricultural manufacturing industry is facing unprecedented challenges, which have caused the Kenyan shilling to depreciate drastically over the past year. Coupled with increasing taxes and rising costs, the industry has had many adverse knock-on effects in the wider agricultural sphere.
"At Osho Chemicals, we deeply value the well-being of Kenyan farmers and their continued agricultural activities. Despite the cost increases, we have made a conscious decision not to impose a major price increase on our products," Shah emphasises.
To alleviate the pressure for local farmers, Osho Chemicals has focused instead on internal measures to mitigate the impact of rising costs. This foresees rigorous efforts in improving its processing, streamlining operations, and optimising efficiency across the supply chain.
"Our rationale is clear – we do not want to pass the financial burden down to the farmers who are already navigating difficult economic circumstances," he adds.
By doing so, the company has already seen a reduction in its costs without compromising the quality of agricultural inputs.
On an external basis, Osho Chemicals has developed a robust strategy that revolves around visiting farmers directly in their fields to gain a clear understanding of the client's specific needs and tailoring its solutions accordingly.
"We firmly believe that understanding farmers' concerns firsthand is the key to offering effective and relevant support. Our team of agricultural experts spends considerable time on-site, working closely with farmers to comprehend their unique circumstances, challenges, and aspirations," Shah explains.
As such, Osho Chemicals endeavours to foster lasting relationships built on trust, mutual respect, and support to in turn improve its offerings and better service the needs of farmers.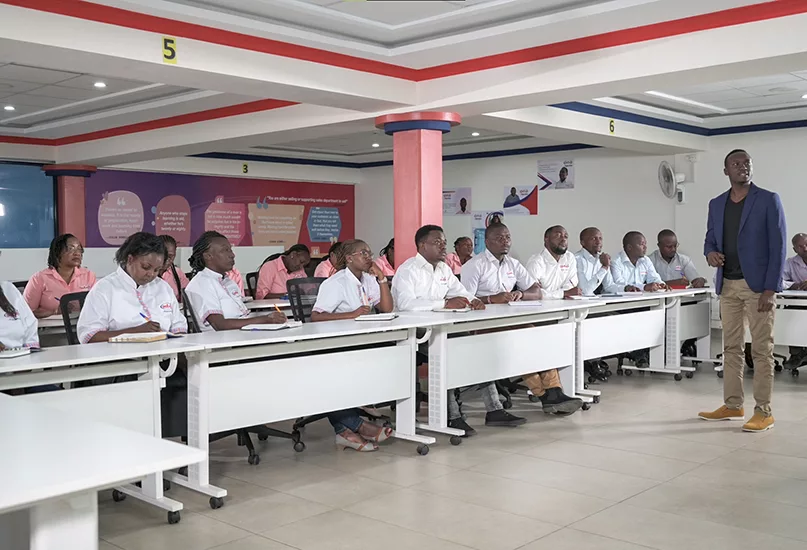 PROVIDING VITAL NECESSITIES
By providing smaller and more affordable packages to small-scale clients, Osho Chemicals can help support the agricultural sector in being the backbone of local communities. Prior to Osho Chemicals, the multinational corporations (MNCs) that dominated the market offered only large-sized packs, which were prohibitively expensive for small-scale farmers who had limited resources and landholdings.
"The introduction of smaller packages of agricultural inputs proved to be a game-changer for small-scale farmers in Africa. The affordability and accessibility of these products led to increased adoption rates, allowing farmers to enhance their crop yields and improve the overall quality of their products", Shah states.
On top of this, Osho Chemicals has recently implemented a robust farmer outreach programme, which equips local growers with the essential knowledge, training, and support in the form of workshops, field demonstrations, and seminars organised by the company. This aids farmers in staying up to date with modern agricultural practices, as well as enhancing their understanding of crop management and pest control techniques.
Additionally, Osho Chemicals takes pride in shaping future generations with its impactful internship programme, designed to provide young graduates with work experience and valuable exposure to the industry. The internship teaches younger generations practical skills and knowledge that complement their academic qualifications.
Moreover, the internship programme exemplifies Osho Chemicals' commitment to investing in human capital and fostering a dynamic and talented workforce to drive the company's future growth and success.
"Osho Chemicals places great importance on nurturing talent. This approach not only provides an opportunity for younger generations to launch their careers but also allows us to benefit from fresh perspectives and innovative ideas from the next generation of leaders," highlights Shah.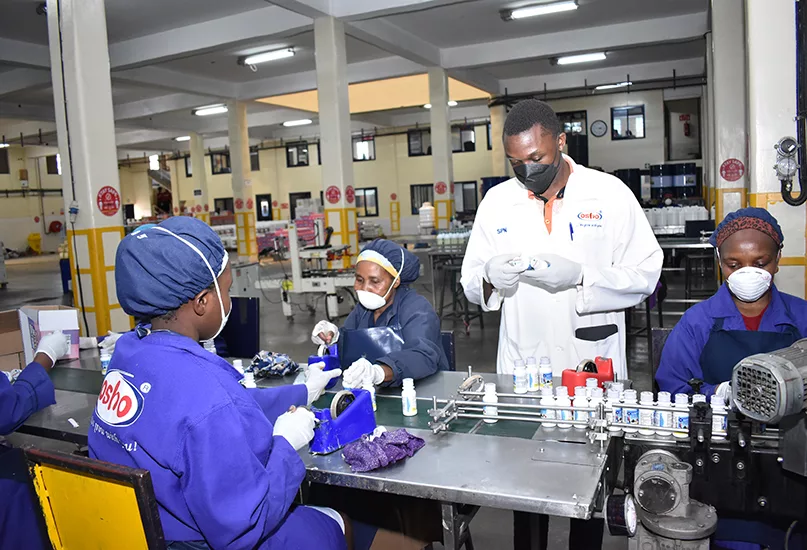 ---
Could You Tell Us More About Your Staff and the Recent Opening of Osho Training Academy?
---
EMBRACING SUSTAINABLE SOLUTIONS
One of the primary reasons Osho Chemicals has maintained its position as the number one choice for small-scale farmers is the production of high-quality agricultural inputs in a way that aligns with the shift towards sustainable farming.
By prioritising innovation and sustainable practices, Osho Chemicals aims to equip farmers with effective solutions that are not only safe for the environment, but also promote the long-term health and productivity of their crops, achieved through establishing a state of the art biological production facility.
This cutting-edge project is at the forefront of R&D, harnessing the power of naturally occurring microorganisms and biological agents to offer farmers effective alternatives to conventional chemical-based products.
Additionally, Osho Chemicals' most recent project, the Pyrethrum, showcases its commitment to sustainable sourcing and community empowerment. The facility ensures a steady supply of high-quality pyrethrum flowers, a natural source of pyrethrum that is a natural insecticide renowned for its effectiveness in crop protection and public health applications.
By contracting pyrethrum farmers, Osho Chemicals has established a mutually beneficial relationship that not only supports local farmers by providing them with a reliable market for their produce but also ensures the production of eco-friendly and safe agricultural practices and public health inputs.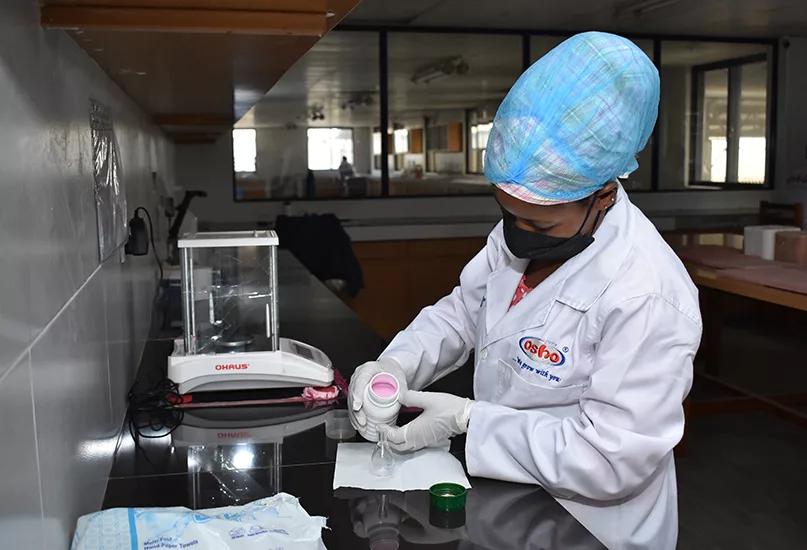 FUTURE GROWTH
Looking more towards operational expansion, Osho Chemicals envisions the establishment of a network of light manufacturing facilities in all the countries in which it resides. The ambitious plan is driven by the company's commitment to localising its operations and contributing to the economic development of the regions that it serves.
By setting up manufacturing facilities in these countries, Osho Chemicals aims to enhance its capacity to produce high-quality agricultural inputs at a more localised level, reducing logistical challenges and improving the availability of products to farmers.
Pointing towards future evolution, the company is on course to hit 53 percent growth this year and based upon the Vision 2025 plan, Osho Chemicals is striving for growth of 43 percent annually going forward.
"We have targeted expansion to new countries such as Somalia, the Democratic Republic of the Congo (DRC), and Zimbabwe within the next two years, and are focusing on growing our animal health and public health market position to be the number one choice of brand for our customers in those product portfolios," concludes Shah.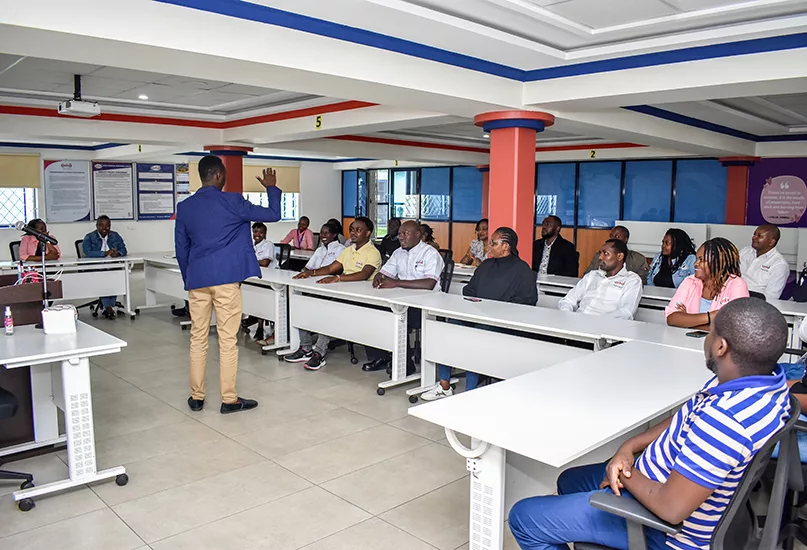 OSHO CHEMICAL INDUSTRIES PARTNER