Africell Angola is the fast-growing mobile network operator with a pan-African footprint helping sub-Saharan Africa share in the extraordinary long-term benefits of digital connectivity. We discuss more with CEO, Christopher Lundh.
TRANSCENDING ANGOLAN TELECOMS
Angola's government is currently campaigning to reform, liberalise and diversify its oil-focused economy, with telecommunications acting as the central engine of this transition.
Until last year, Angola, a large sub-Saharan economy with a young and well-educated population, had undershot its economic potential in part due to a static and underfunded telecommunications sector which continually stunted digital innovation.
Africell Angola (Africell) was invited into Angola to shake up the sector, stimulate competition, introduce better pricing and quality, and spark a wider transformation.
"We won the license in January 2021 and launched services in April 2022, as all the preparatory work of recruiting a team, building the infrastructure, and fashioning a distribution network was done during the tough COVID-19 pandemic conditions," explains Christopher Lundh, CEO of Africell.
Battling against an onslaught of lockdowns, travel restrictions, and cost inflation, many companies struggled during this turbulent time, but Africell adopted an ambitious start-up mentality, enlisted both local and international expertise, and launched on time against the odds.
"Our activities during the roll-out period gave a big boost to the local technology supply chain and the wider economy, at a time when economic activity had slowed," says Lundh.
"Wherever I have worked in my career, I have been motivated by witnessing how mobile telecommunications are a positive force for society and the economy, and that more digital connectivity is better than less," he says.
Headquartered in the lively and cosmopolitan capital of Luanda, Africell's overarching goal is to be the employer of choice in Angola, offering an inclusive, entrepreneurial and globally connected environment in which ambitious professionals can make a meaningful impact.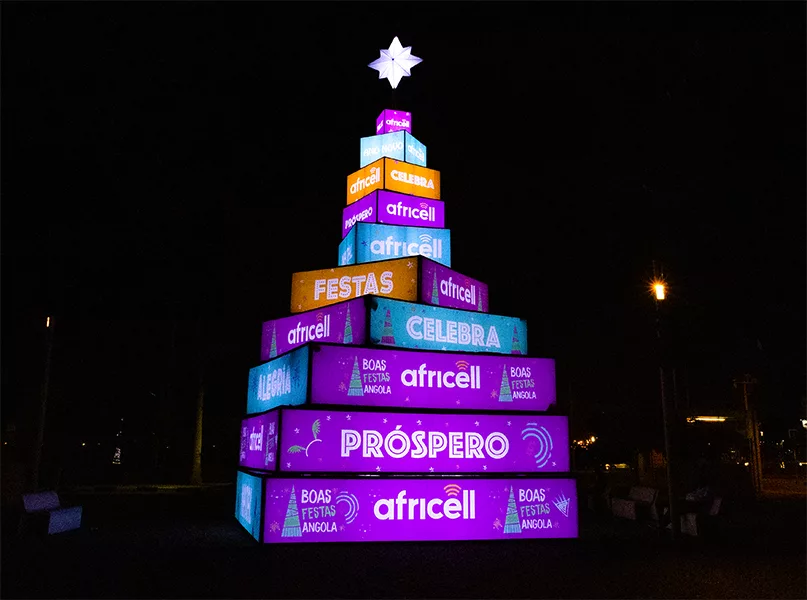 A CONTINENT IN TRANSITION
The field of telecommunications in Africa is at the sharp end of several important global trends such as technology, sustainability, geopolitics, the environment and cultural innovation.
"In recent history, Africa has been poorer than the rest of the world, lagging on most measures of economic development. However, as telecommunications expands on the continent, it is presenting a powerful counter-example to this narrative," sets out Lundh.
Telecommunications are challenging the idea that Africa is destined to achieve less economically than everywhere else. Mobile communications are bridging economic gaps in Africa that would otherwise be impossible to fill, and doing so relatively cheaply and cleanly.
Modern industrial and commercial activity demands strong and rapid data, and in the developed world, this is provided mainly by fixed fibre. In Africa, however, installing fixed fibre at scale is prohibitively difficult.
Mobile networks offer a solution by connecting individuals and enterprises to the internet without the need to redesign urban spaces or roll out expensive infrastructure into hard-to-access rural areas. They also unlock benefits such as communications, education, trade and entertainment that had previously been out of reach.
The telecommunications sector in Africa is also a driver of wider social innovation.
"Consider mobile money. SMS-based systems for payments and transfers were pioneered in Africa and are now booming everywhere in the world where financial infrastructure is limited. Mobile money is an example of a genuinely game-changing technology that was developed in Africa for the benefit of Africans, yet has been successfully exported elsewhere," Lundh argues.
Many people see Africa today as a testing ground for wider geopolitical strategies, and Angola is arguably on the front line of this exciting transition.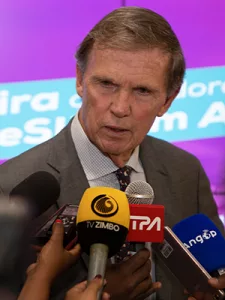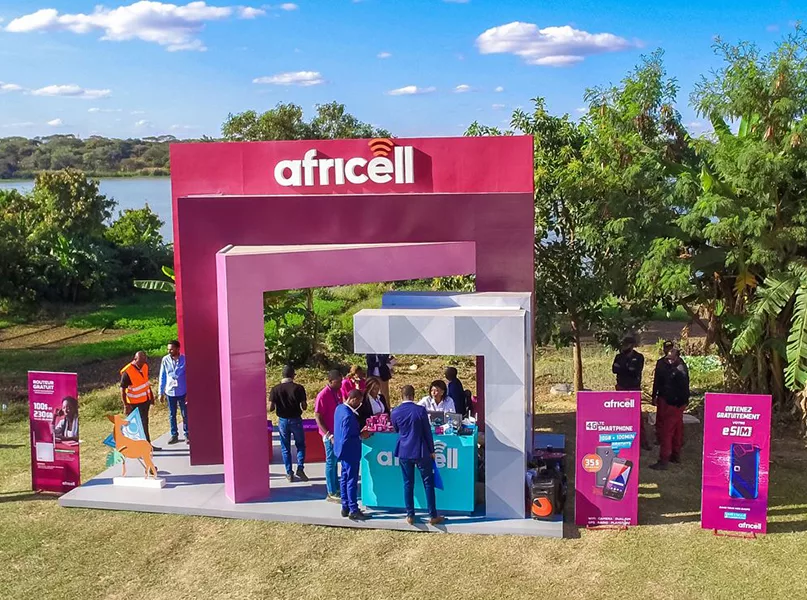 EXPANDING THE NETWORK
Spearheading this wave of invigorating transformation across the continent, Africell's services arrived first in Luanda before launching in Benguela, an important province that is home to Lobito, a major port for the nation. By the end of 2023, the company expects to be present in Lubango, Cabinda, and Bengo.
Africell's network in Angola is built using Nokia equipment.
It is the only National Defense Authorization Act (NDAA) compliant commercial mobile network in Africa, which means that it has both a performance security advantage over other networks in Angola.
It is also distinguished by its 5G capability, offering download speeds up to 15 times faster than Africell's typical 4G connections, which are already the fastest in Angola by a wide margin.
"Like in our other operating markets of the Democratic Republic of Congo (DRC), Sierra Leone and The Gambia, Africell's focus within Angola is on affordability and reliability. Since launching, we have earned more than seven million subscribers," according to Lundh.
This is an explosive rate of growth and testifies to the huge pent-up appetite of Angolan mobile users for a quality network at fair prices – something that has been unavailable to them for far too long. In tailoring its offering to Angola's needs, Africell works closely with leading partners in local market analysis, such as Keyresearch.
DELIVERING INNOVATION
In 2022, Africell activated and launched its 5G network, which arguably has a more powerful use-case in Africa than in other parts of the world, where ultra-fast internet can be delivered to homes and businesses through fixed cables.
Installing 5G sites is significantly cheaper, easier and quicker than building a fixed cable network, so it can deliver the benefits of high-speed data despite wider infrastructure limitations.
"We are pioneering the development of private mobile networks in Angola, with an emphasis on 5G. The country has plenty of potential "campus" environments, such as port complexes and mine facilities in remote locations, which stand to benefit from fast, reliable and secure connectivity at a large scale and an affordable price," Lundh outlines.
"We are also due to launch our mobile money service, Afrimoney, in the first half of this year. It will be the first full mobile money service in Angola and promises to increase financial inclusion, encourage private saving and investment, and stimulate Angola's already lively culture of entrepreneurship," he adds.
Elsewhere, Africell was the first operator to launch eSIMs in Angola. These give the company's customers a high degree of flexibility and allow them to use their devices wherever they are in the world.
As Angolan consumers begin to travel more, and as the country's tourism industry develops, eSIMs will prove a point of difference for Africell.
"Our mission is to 'Make Life Simple' for customers, and eSIMs deliver this."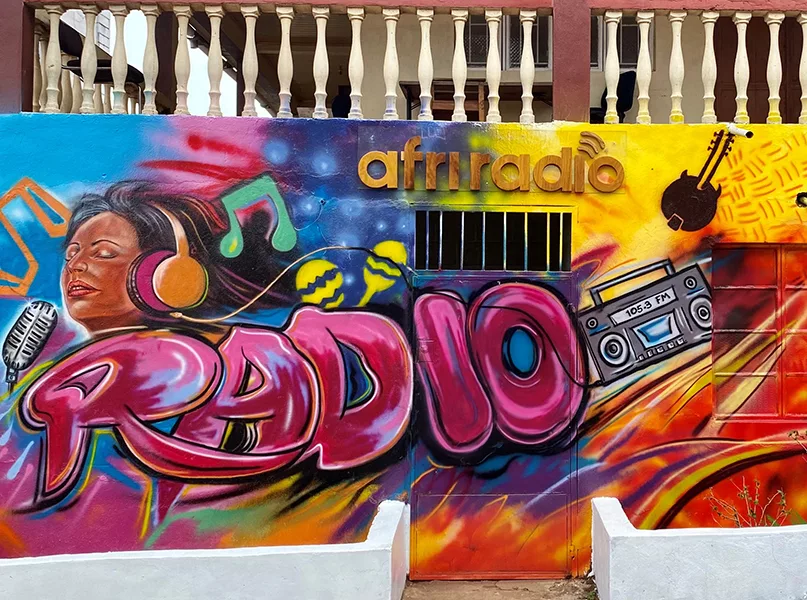 A SLAM DUNK FOR AFRICA
Basketball is the most popular sport in Angola, and the NBA (National Basketball Association), America's top basketball league and organisation, is a powerful brand name in Africa.
The NBA is currently executing a strategy to expand its activities on the continent, and as a US company, it was only natural for Africell to team up with NBA Africa, an iconic American brand, to lead its entry into Angola.
Lundh tells us how this historic partnership has both commercial and social elements to its wide stretching appeal.
"On one hand, we are excited to be seen by our new customer base as a company that understands the tastes and passions of young Angolans; at the same time, because the partnership is focused on encouraging women and girls to take up and play basketball, it means that we are contributing in a tangible way to greater social inclusion," he explains.
Alongside NBA Africa, Africell continues to invest in a plethora of other social initiatives.
In April this year, the Africell Impact Foundation launched an ambitious artist residency programme in Angola called Africell x Angola AIR.
"Artists from across our pan-African footprint – the DRC, Sierra Leone and The Gambia – will travel to Angola to network, research, and collaborate with Angolan artists and creatives. Supporting contemporary African art is a key focus area for the Africell Impact Foundation. Luanda has a vibrant arts community, so we are excited to connect it to other cities in Africa through this first-of-its-kind project," Lundh expands.
CULTIVATING AN INCLUSIVE CULTURE
Lundh is proud of the culture that is emerging at Africell, one that is a product of both careful, meticulous design and deep character.
"Design is crucial because we have proactively sought to shape the organisation in a way that encourages transparency and professionalism – for example, by clarifying job scopes and giving employees opportunities to work across functions, and hiring people who have a keen desire to make a positive impact both in the office and in the wider community," he explains.
In Africa and elsewhere, it is easy for companies to become slow, bureaucratic, and hierarchical, but Africell is avoiding this fate.
"Hiring talented women is a key priority of our strategy moving forward. A diverse and representative team is better at doing the job at hand (in our case delivering quality mobile service). It is also more appealing to our customers."
Consciousness of the rights and status of women is growing in Angola, and Africell wants to be a company that reflects its customers, the communities that it operates in, and the make-up of contemporary Angola.
The Africell Angola Women's Network has been instituted to ensure that female employees have the full range of opportunities to develop in their careers and move to leadership positions within the business.
Just like the passion Africell displays for looking after its staff, the company strives to make a positive everyday difference to customers through the provision of affordable, accessible and good quality telecoms products and services, thereby creating wider social and economic benefits for the countries in which it operates.
"In 2023 and beyond, our priorities are to continue the phased roll-out of our network into new cities and provinces, and to continue to win market share from customers seeking fair prices and good quality service," Lundh concludes.
AFRICELL ANGOLA PARTNERS