We spoke to Benard W. Njoroge, CEO of Adrian Kenya, about the company's position in the tech and communications industry, and how the business is transforming the lives of people in East Africa.
INTRODUCTION
Over the past year connecting with one another has become a crucial element to working and socialisation.
The COVID-19 pandemic has given rise to the globally accepted view that digitalisation and telecommunication are two incredibly important aspects to keeping our lives and livelihoods functioning. With varying restrictions all over the globe, we have turned to digital services and telecommunications companies to keep us connected in a time of crisis. For businesses and wider industries, these companies have become equally as critical for the continued operations, the functioning of a home-bound workforce, and maintaining business relationships from afar.
Adrian Kenya is one such company ensuring that individuals, families and businesses stay connected in an increasingly digital world.
"I definitely believe that the telecoms and IT industry is an exciting space to be working in because it feels like we've just started," begins Benard W. Njoroge, founder and MD of Adrian Kenya.
"Kenya records the highest penetration levels of mobile services in East Africa, and we're yet to really look into new technologies such as 5G. The sector is currently undergoing transformation driven by new technologies and changing consumer behaviours.
"With a growing urban middle class, and the high level of smartphone penetration, the telecoms industry has seen some steady growth in recent years, and we expect this to continue. Consumers want more, better and faster products and services. We definitely have some way to go before we get there, but there is a lot of promise."
Adrian Kenya is a leading provider of technology and engineering, procurement and construction (EPC) solutions in East Africa with operations in the telecommunications, IT, and power sectors. Adrian works with a multitude of companies ranging from mobile network operators, educational institutions, renewable energy companies to multinational technology companies. Its clients include: Safaricom, KenGen, Telkom Kenya, Astonfield Solesa Solar Kenya Limited, Obelisk, Rural Electrification and Renewable Energy Corporation, Airtel, Wananchi, and Kenya Power to name but a few.
Benard W. Njoroge's career was born at a major turning point in Kenyan telecommunications. After gaining a bachelor's degree he entered the logistics industry at the same time as the Kenyan telecommunications sector became liberalised in 1999. After Telkom was founded later on in the same year, Airtel (that was called KenCell during the time) was licensed in September 2000 and Safaricom was launched in October 2000, leading to a boom in the industry from 2000 to 2006.
"I then found myself working in logistics but serving the telecommunications industry," he says.
"My early career was moulded by these developments and my roles in FedEx and thereafter DHL. After a couple of years, I quit my position at DHL as the International Business Development Manager to start my own company.
"I was driven by a desire to provide local technology solutions for the industry. In logistics, I felt there was little I could do to change things at the time, but I felt that I could do so in telecommunications and make a difference for myself and others."
In the present, and sitting as the CEO of Adrian Kenya, Njoroge manages a company that designs, develops, operates and maintains infrastructure that underpins lives, businesses and economic growth across East Africa.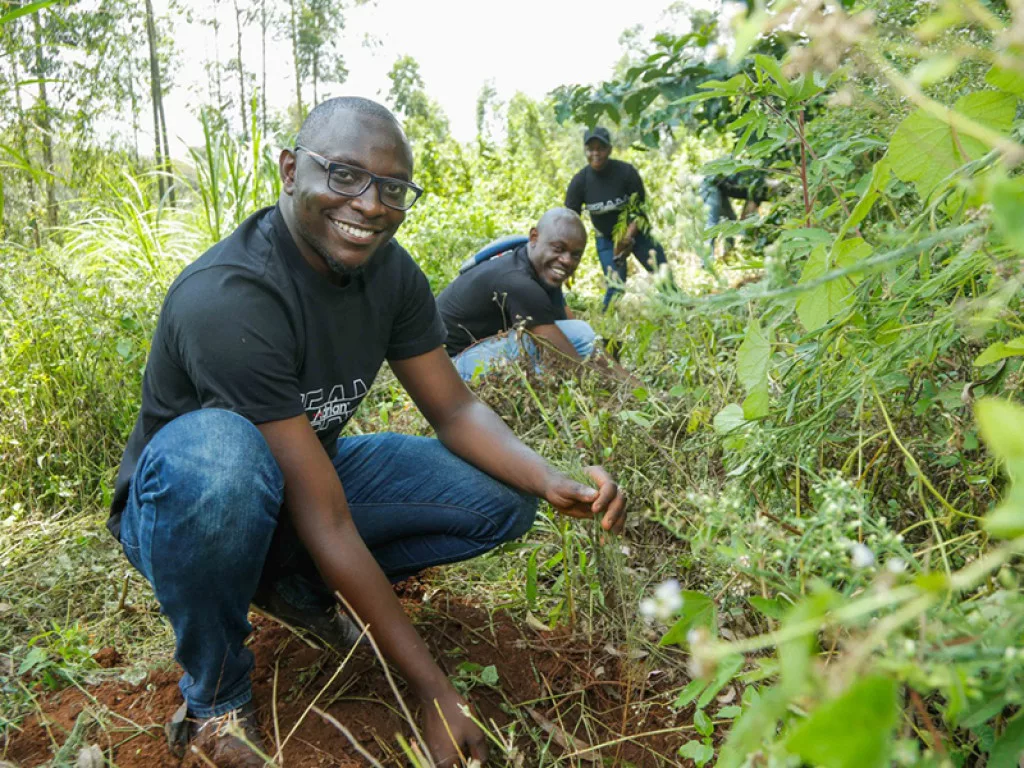 Adrian Kenya's projects reflect its high level of quality in the provision of technology and EPC solutions in the East African region.
During early 2020, the company launched the Adrian Technology and Innovation Centre (ATiC) as a platform through which aspiring young individuals can launch their careers and enter the technology and telecoms industry.
"We felt that there were a lot of good ideas, but they were not in a single space," Njoroge elaborates.
"I wanted to build infrastructure through which talented people with good ideas could come to discover, design, try and implement these ideas so that Adrian could be a conduit for research and innovation in Africa. I strongly believe that for us to improve and innovate we need to strengthen R&D in Africa."
Njoroge intends for the platform to be a space where Adrian's developers, and other young innovators from all across the country, come together to solve big contextual problems that governments and the private sector have found limited scalable success in addressing.
"Our goal is for this centre to be a reminder that we have the capacity to solve our own problems and even contribute to solving global problems," he tells us.
"Young people can join us straight from university and other tertiary institutions, work on ready-to-ship impactful products and grow their technical skills alongside jumpstarting their careers."
Since its inception, Adrian has partnered with Moringa School in Nairobi engaging their graduates in a 12-month programme. The company has also developed agricultural enterprise resource planning (ERP) software that is used by farmers in Murang'a for day-to-day dairy farming management, a health and safety app used as a tool by Adrian engineers and technicians to ensure compliance and have digitised its fibre rollout operations through ticketing and managed services software.
"Currently, we're working on partnerships with the National Youth Service and the Dairy Training Institute to engage their graduates for graduate trainee programmes," Njoroge informs us.
At present, Adrian Kenya is executing a strategic plan to move into the sphere of ownership of digital infrastructure in telecommunications, renewable energy and IT. The company is investing in the ownership of tower assets, data centers, fibre networks, and energy efficient technologies. In light of this, Adrian is prioritising digital initiatives, digitalising its core operations, and establishing its data-driven capabilities across the board.
"We've also invested in Atlas Towers to enable Build to Suit (BTS) opportunities for mobile network operators," Njoroge tells us.
"We're looking to set up a fibre networks factory in Kenya which will be the largest in East Africa, and we're also close to completing a new modern six floor building for the Adrian HQ which will be launched later in the year."
PEOPLE-CENTRIC INDUSTRY
Of course, Adrian Kenya's high level of quality provision and professionalism rests on the shoulders of the many hard-working people involved with the company's operations.
"In this industry, no one can succeed without good supply chain operations starting with financiers," Njoroge assures us.
"We work closely with infrastructure and project financiers such as CITIBANK who have been instrumental in ensuring the timely implementation of our projects. For suppliers, it's important to view them as a business partner, to be reliable, open and honest with them. We also heavily rely on our logistics partners such as BenAfrica that offer freighting services who help us to keep our promises to our customers."
On top of supply chain partnerships and the important role each of them plays in Adrian Kenya's fluid operation, the company's dedicated employees are crucial to its continuation and results.
In recognition of this, Adrian has put in place learning, development, and training programmes regarding the latest industry trends and practices, management techniques, and business processes for our staff, geared towards continuous learning and improvement.
"In August 2019, we launched an e-learning portal where staff can take company specific courses related to communication, professionalism and customer care," Njoroge explains.
"We have partnered with Zydii, an online learning and teaching platform, to customise these courses to our employee and business needs. So far, over 70 employees have been trained in topics such as leadership and succession management. Additionally, this year we took up LinkedIn Learning and we've seen over 100 employees engage with the platform to upskill in business and technical courses.
"We also invested in the introduction of new talent through the Adrian Technology Training Centre (ATTC), a programme where fresh STEM university graduates are taken through an intensive technical training and hands-on work experience by our technical teams."
These trainees are later inducted into the company's operations with a percentage of them joining the company as full time employees – now a core part of Adrian's work force. Additionally, the company boasts employee reward programmes for surpassing targets, such as taking its management team to Dubai in celebration of great performance during 2019.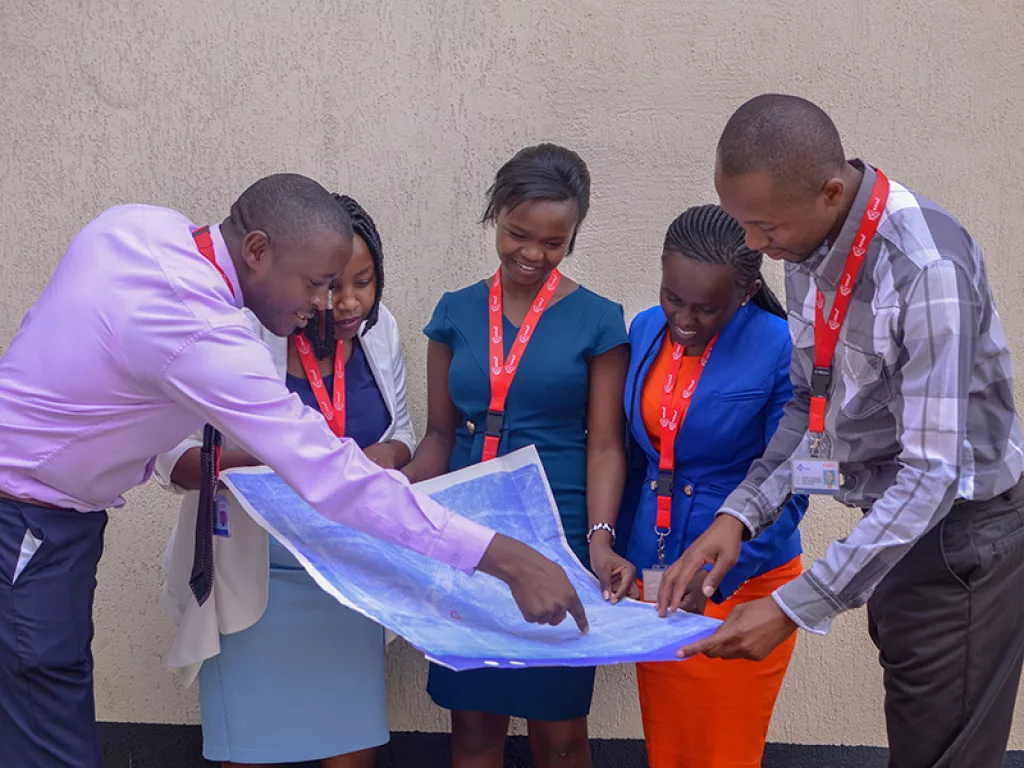 "I'm also a firm believer in healthy families for personal and societal growth," Njoroge says.
"We therefore have a programme where we reward our employee's children who perform well in national exams. We fully sponsor their high school education if they manage to gain admittance into a national school."
The company aims to maximise the opportunities and potential of the younger generations through its Adrian NextGen Leadership Programme. The programme consists of younger individuals participating in sessions with the company's Managing Director on entrepreneurship and leadership.
"It's important to introduce children from a young age to relatable people around them who they can emulate especially in STEM careers. I see this as empowering the next generation who will either lead, partner with, or innovate together with the Adrian of the future." Njoroge tells us proudly.
And into the future Adrian Kenya is focusing on the growth of its locations and projects throughout the continent. Adrian is looking to expand to other countries, and has completed significant projects in Tanzania, Uganda and Rwanda, has an upcoming project in Ethiopia, and the company has set up an office in South Africa.
For Adrian, this is just the beginning of their journey to expand to Africa and is worth watching.