A year since our last interview, we caught up with Derick Henstra and his leading architectural firm based in South Africa. Henstra gives us an insight into the past year's challenges, current developments, and future plans at dhk Architects.
INTRODUCTION
"We remain ceaselessly optimistic," says Derick Henstra, Executive Chairman, dhk Architects.
After last year's interview, and despite clear challenges that have arisen since, optimism remains within the South African construction industry.
"Although many architectural firms have reduced in size or shut their doors completely, dhk has been incredibly fortunate to have kept our heads above water."
Having held an interest in the architecture from his youth, Henstra has retained this energy in the industry today as the Executive Chairman of one of South Africa's most distinguished architectural design firms.
He was the founding figure of derick henstra architects (dha) in 1983, and after its merger with KCvR in 1998 (under the new name dhk), Henstra gained the title he has today, making him a leading figure within architecture firms for over 35 years.
However, the past year has thrown Henstra and the company a challenging reality.
Problems caused by both the technical recession and COVID-19 have set things back for almost every industry, and it is no different for construction.
As of March 26, President Cyril Ramaphosa of South Africa announced a nationwide lockdown to which dhk had to temporarily close its offices in both Cape Town and Johannesburg.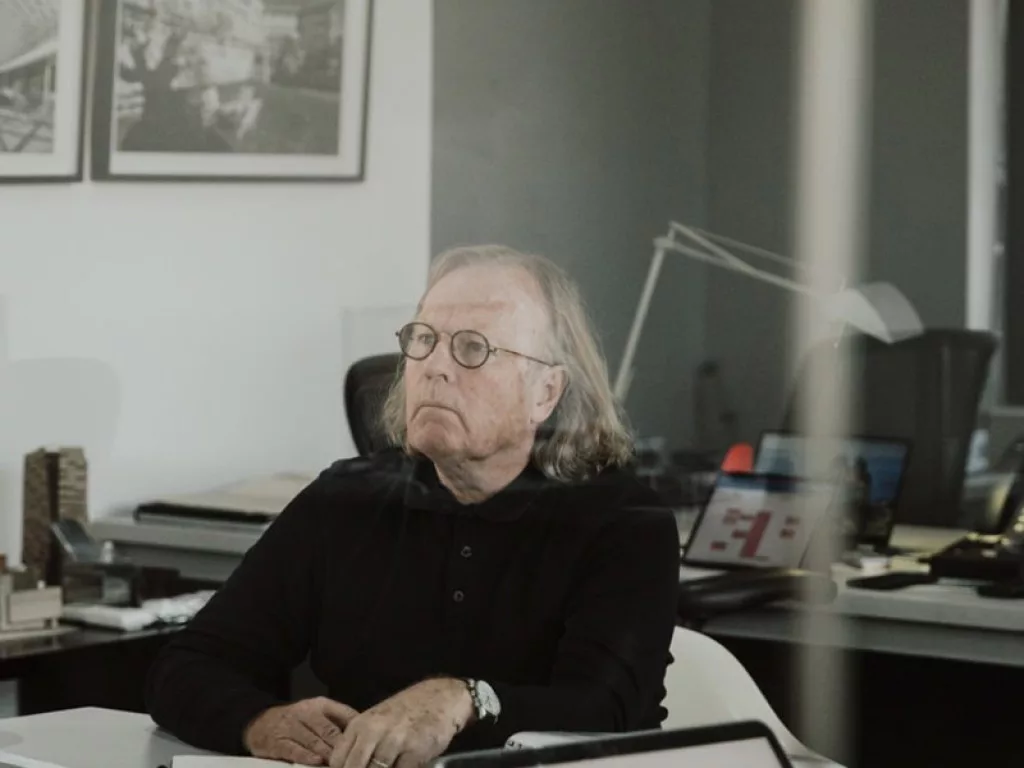 "While we were not in our studios, our staff members took to their desks and began working from home in an attempt to flatten the curve through social distancing and self-isolation," Henstra continues.
"Under Alert Level 3, our team gradually returned to the office in shifts. Currently, under Alert Level 1, our Cape Town and Johannesburg offices are open five days a week with teams rotating, spending three days in-office while maintaining our distance."
The shift from workplace to the home has been challenging, and a test of endurance for dhk.
"Not without its difficulties," Henstra says – however, he continues in a positive light. "The past 12 months have been busy. Late last year, we completed commercial heritage building 32 on Kloof, as well as Parklands College Secondary School's Innovation and Learning Centre."
Both previous completed achievements and planned future constructions show promise for the company. March 2020 saw dhk's completion of the 21,500 metre-squared headquarters for Capitec Bank in Stellenbosch, considered a landmark project in South Africa, with more planned and on the way.
"We have several projects which will be completed before the year-end," Henstra says. "Furthermore, we are proud to announce that we have a handful of exciting projects in the pipeline for 2021."
Capitec Bank stands as a recent and progressive achievement for dhk.
'iKhaya' ('home' in Xhosa) sits as the headquarters of the bank. Its modern design is developed with both aesthetics and practicality in mind, showing off various architectural aspects absent in the area since its construction.
"The three-storey curvilinear building is defined by its dynamic interior architecture, which embodies the company's progressive outlook and embraces the concept of agile working," Henstra continues.
"dhk's holistic architectural approach considers both the exterior and interior to optimise corporate expenditure, internal flow, and sustainability. The design demonstrates that commercial offices can be innovative and cost-effective while driving operational efficiencies."
Capitec Bank's design shows recognition for the importance of ecological constructions coupled with positive pragmatism. Intentional design inter-connects various departments to achieve this.
The interior design of hallways, offices, dramatic bridges and staircases, focuses the internal flow of the building, and communication is maximised. This provides workers with a shared hub of creative thinking.
"Throughout the building's 'social spine' there are a variety of breakaway areas, designed to fuel creativity and innovation by allowing employees to slip away from their resident desks," Henstra explains.
"Not only do these breakout areas increase job satisfaction, but they boost staff productivity and efficiency as well. Furthermore, Capitec championed environmental sustainability and employee wellbeing throughout the building."
On top of this, and rather fittingly, the new innovative design of the head office works effectively alongside the recent coronavirus workplace rules.
Social distancing and limited interaction couple neatly with the vast space and multiple walkways; the latter of which give workers the space required to maintain a safe distance while navigating the building.
"It is one of the largest and most progressive banks in Africa," Henstra says.
But the work is never complete for dhk. After being interviewed about other projects, Henstra mentions 35 Lower Long – a recently completed tower based in Cape Town.
"This is a 27-storey tower that will invigorate Cape Town's Foreshore precinct. Characterised by a singular sculpted massing, the dynamic glazed facades extend seamlessly over the office floors and parking levels," he explains further.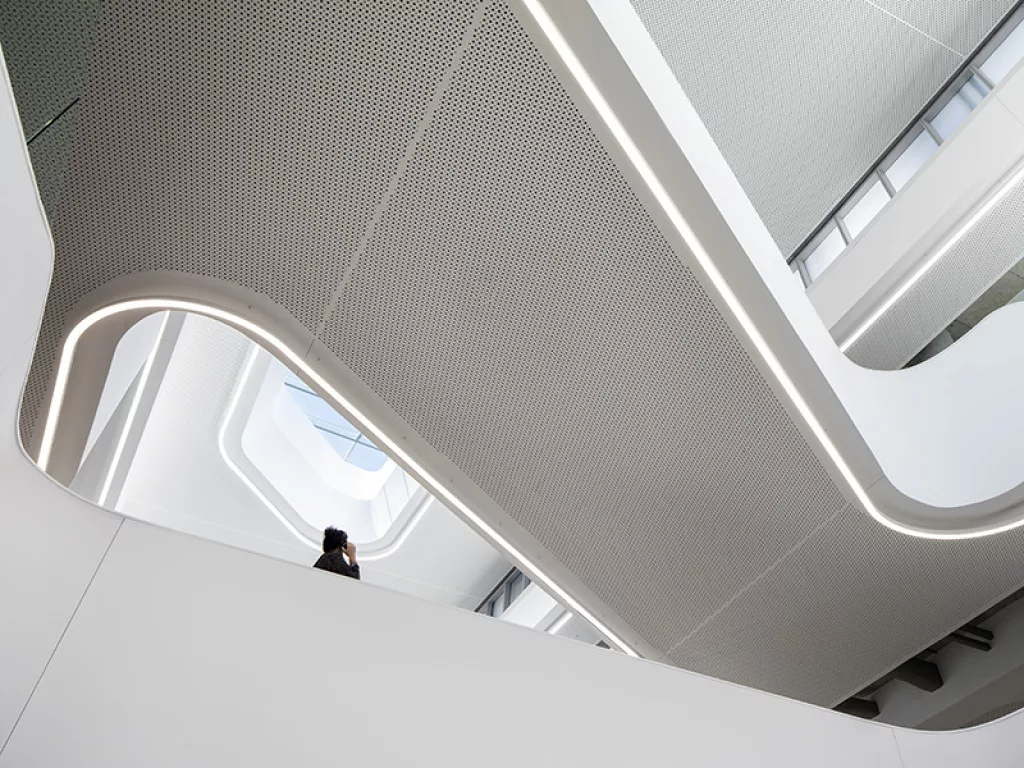 "The two main corners of the building are chamfered towards the roof line, breaking its solidity. The glazing on these corners soar upwards past the roofline, further articulating the façade and extending past the building's chamfered corners – giving the effect of a crystalline screen rather than a solid building mass. For me, it is elegant and dynamic".
The work of dhk not only covers the construction of practical and aesthetic buildings.
Henstra explains how the designs of architecture firms must look toward communities in South Africa and facilitate beyond the ordinary. These have been influenced by the emergence of COVID-19 highlighting some important aspects of new thinking in construction.
For instance, public space is now more important than ever. With the current restrictions on human interaction, the South African mindset has shifted from traditional space efficiency to focus on outdoor elements.
"There will be a much bigger focus on movement and exercise," Henstra says. "For example, Europe is claiming back its streets where the movement of streets is now being shared with people, cyclists and cars."
The re-purposing of buildings has become an opportunity for architectural innovation. Constructions such as office blocks and shopping centres have become disused, empty, and unable to be occupied by commercial or retail clients.
"In South Africa, we have a massive housing shortage – thus, these large buildings can be converted into housing opportunities and facilities," Henstra continues. "We, as architects, should be extremely aware of re-purposing buildings."
This leads the conversation into the topic of sustainability, a continuing and prevalent global issue which has always been an extremely important aspect of architectural design. Green buildings are in demand more than ever and the need for sustainability to be widespread is an increasingly shared view.
"Less emphasis should be placed on achieving a Green-Star building and more emphasis should be placed on making sustainability the norm," Henstra says, pointing to the aforementioned Capitec project to explain.
"Capitec's new headquarters is a prime example of this, which includes sustainability practices which were integral from the outset. With three floors and very few confined lifts, the building boasts plenty of natural light and ventilation with beautiful compartment space for the departments."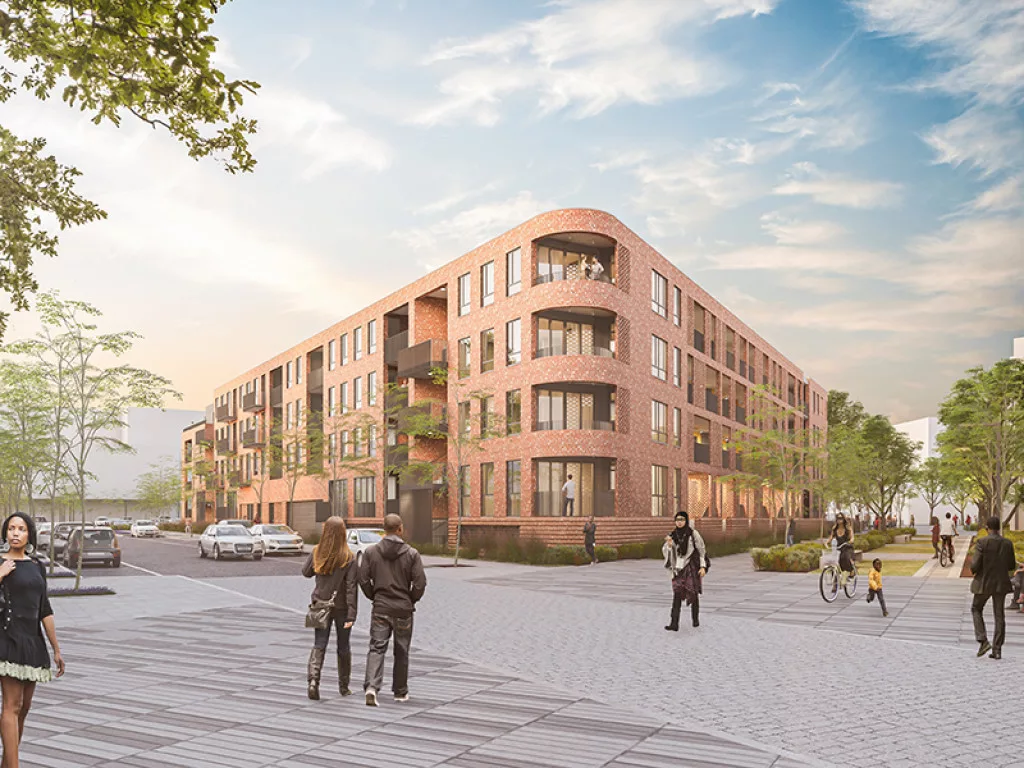 Lastly, space within the workplace requires greater attention. With the gradual shift back to the office from home underway, there is a need for office complexes to be re-designed or rearranged. COVID does not seem to be leaving us any time soon and safe adaptation is the focus.
"We cannot ignore that we will still require defined office spaces," Henstra says. "One certainty is that we will have to place a great emphasis on HVAC (heating, ventilation and air conditioning) – natural ventilation will be key."
As for the future, the South African construction industry remains in gradual recovery and is aiming for a return to offices (within strict COVID-19 boundaries) in the coming year.
Despite the hurdles faced, optimism remains and with new challenges comes greater innovation.
"While the architectural industry was one of the first to be affected by COVID-19 (bear in mind that we were in a technical recession beforehand), our business development team needs to get out there and pursue new work to ensure business continuity and drive the economy," Henstra goes on to say.
"We must remember that COVID-19 is not the end of the world – we simply must soldier on to stimulate our economy and ultimately prevail stronger as a country."
VIEW THE DHK ARCHITECTS BROCHURE