We tune in with Agnelo Laice, Managing Director of MultiChoice Mozambique, who discusses meeting the demand for local television content.
THE BROADCASTER OF CHOICE
For families in Mozambique, TV is at the core of home entertainment.
The country's TV market, one of the fastest growing and most competitive in Africa, was changed forever in 1995 with the entry of a bold new broadcaster – MultiChoice Mozambique.
With the vision of bringing cutting-edge broadcast technology to Mozambique whilst simultaneously uplifting the nation through inspired corporate citizenship, MultiChoice was born.
Throughout the last quarter of a century, the company has been a much-loved part of Mozambican society, whose ability to provide content for every member of the family remains its unique selling point and brings people together to share precious moments and unforgettable memories.
"Over the past 27 years, MultiChoice has consistently strived to make great local content accessible," states Managing Director, Agnelo Laice.
"Aside from providing cutting-edge hardware on which to enjoy such programming, this aspiration has also included securing the rights to international content such as world sporting events, dubbing much-loved shows, and providing a platform for local stars to shine."
The Mozambican television landscape is changing its way of producing and broadcasting content and telling local stories. There is a strong desire for diverse material, but an even greater desire for local content, and this is where MultiChoice has placed its focus.
Prioritising diversity, culture and creativity is a "universal science" according to Laice, who traded a sterling 20-year professional career in finance and risk management in January 2019 to head up MultiChoice's fast-growing business in Mozambique.
Drawing on his management experience, he has helped to bolster the company's unique position in content creation and distribution both locally and across the broader continent.
"In doing this, and in serving the company, I want to derive better value for the organisation and help people to reach their full potential grounded in our shared values, which is exactly what I do at MultiChoice," he tells us.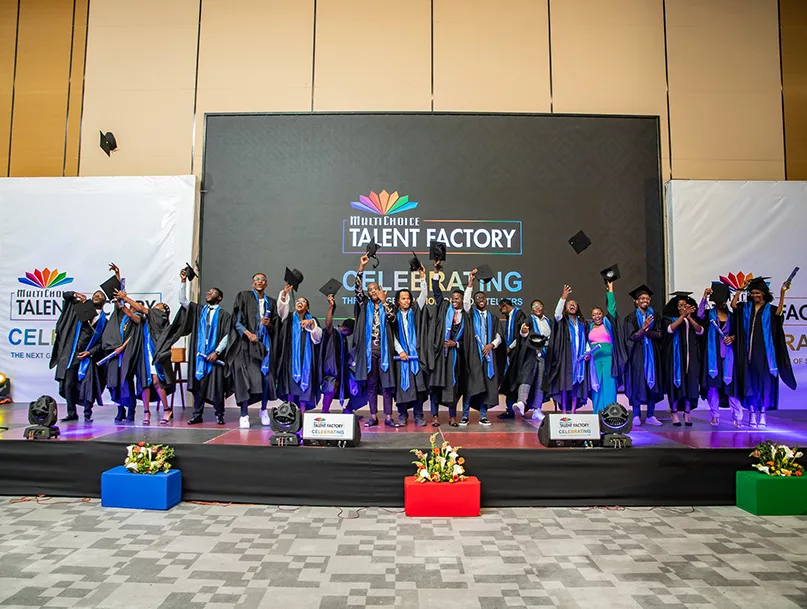 HOME-GROWN CONTENT
There is an almost insatiable appetite for authentic content, and like others across the world, Mozambicans respond enthusiastically to entertaining, educational and informative content that portrays their culture and represents their communities.
Though MultiChoice prides itself on being the best in sport, news, and international content, local content remains a core part of its differentiation strategy.
With the launch of the Maningue Magic channel in 2022, which is unique to MultiChoice, the company delivers home-grown Mozambican content to customers across the country.
"This channel was designed for Mozambican viewers and features high-quality local content, showcases desirable and compelling local entertainment, and looks to inspire Mozambicans by adopting a bold approach to storytelling that reflects their real-life experiences," explains Laice.
"At the same time, Maningue Magic pays tribute to authentic Mozambican stories through local movies that resonate with our people."
In addition to entertainment, the channel contributes to the growth of the Mozambican cultural and creative industry, thus impacting on the talent and artistic skills-based production value chain with the capacity to generate jobs and more revenue for the country.
The success of the channel can be seen from the popularity of shows such as its main telenovela, Maida, which is now being shown internationally.
Dubbed in French, Maida is already in its second season and attests not only to the quality of MultiChoice's production, but the ability to export Mozambican culture and artists beyond the border.
"The quality of Maningue Magic doesn't end with Maida, as other national productions such as The Influencer, Infiltrada, and Date My Family have also gained a huge audience and acceptance from our customers," Laice reveals.
Maningue Magic was also recently distinguished with the Revelation of the Year 2022 award during the first Media and Brands Gala, an unprecedented initiative in Mozambique that aims to stimulate and celebrate professionalism, excellence, ethics, and citizenship in the media sector.
PRIMARY PLATFORMS
The two services first introduced by MultiChoice, DStv followed by GOtv, remain the company's primary platforms.
MultiChoice has always been a trailblazer in African digital satellite TV, but nowhere has this been more evident than in the advanced technology and world-class content provided through its DStv platform.
Since its inception almost 30 years ago, DStv has cultivated a reputation for being at the forefront of the latest entertainment, lifestyle, sport, news, commerce, children's and religious programming. DStv's movie offerings also remain unrivalled across the continent, boasting everything from classic feature films to the latest blockbusters.
Another critical aspect that has always set DStv apart is its commitment to local programming as well as series, telenovelas, and movies in local languages, with the amount of Portuguese content on DStv significantly expanding over the years.
Today, MultiChoice is proud to offer a total of seven DStv packages, catering directly to the entertainment needs of its customers.
GOtv, meanwhile, was officially launched in 2015 as a digital terrestrial television (DTT) platform known for affordable entertainment.
DTT not only heralded the birth of all-digital terrestrial broadcast services for sound and TV in Mozambique, but provided universal access to public, free-to-air broadcasting services for everyone on digital platforms.
As GOtv is available without the need for a satellite dish, consumers can connect their decoders and antennas themselves, greatly assisting local communities across Mozambique in accessing affordable, informative and entertaining TV.
"We have 700 channels on DStv, and 302 channels on the GOtv platform. The two services provide an array of content combining both top notch international content with a wide selection of home-grown local content," outlines Laice.
Of equal testament to MultiChoice as a truly local business are its employees and footprint, with over 180 Mozambicans directly and indirectly employed throughout the country and a national distribution network that includes 287 retailers, four large branches located in Maputo, Matola, Beira and Nampula, six agencies and more than 400 accredited installers.
"All these are Mozambican citizens who have played a role in the development of the company and the country, to which they contribute economically," Laice says.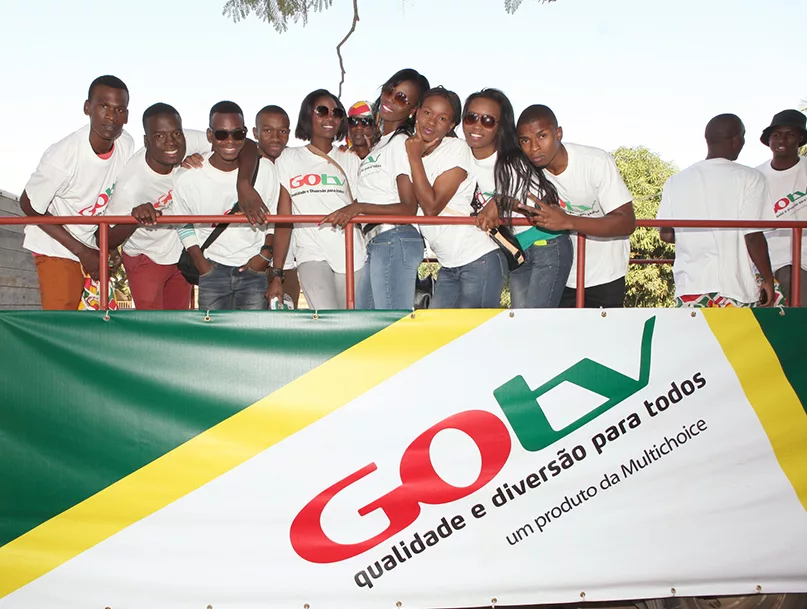 DIGITAL PIONEER
MultiChoice has always been on the cutting edge of innovation, cementing the company's position as a digital pioneer.
For example, it introduced the first dual view decoder in the world, which allowed two different channels to be viewed simultaneously on two different TVs in the same home.
"Our DStv subscribers' viewing experience was elevated to an entirely new level when MultiChoice introduced its first Explora decoder," elaborates Laice.
"Later, 3-in-1 Extra View was introduced, an exclusive and first-of-its-kind feature for DStv subscribers who can now watch live TV simultaneously on three different televisions in one household."
MultiChoice was also the first to introduce a standard definition (SD) personal video recorder (PVR), followed by a high definition (HD) PVR, a breakthrough innovation in Mozambique.
The launch of the My DStv and My GOtv apps, meanwhile, gave customers control and allowed them to manage their accounts from the comfort of their homes.
"We did not stop there, as we went a step further and launched the DStv app, which in simple terms is TV on the go," Laice details.
"We understand our customers do not want to miss out on anything, and in the instance they are not able to watch their favourite shows, they can still access them via catch-up or simply connect their DStv decoder to the internet and enjoy more content in their own time."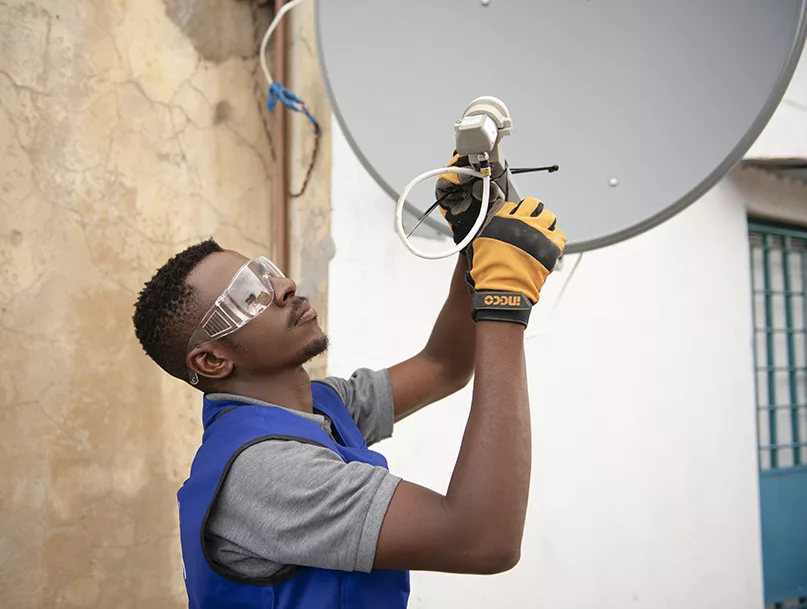 B2B PACKAGES
As with MultiChoice's innovative offerings, the company's B2B packages also take the customer experience to the next level for business and corporate clients with top-notch entertainment, action-packed sports and up-to-date news delivered in HD.
The DStv Business arm offers packages that are tailor-made to the specific needs of a business, namely Stay, Play, and Work.
Each of these packages offers the widest variety of audio and video channels to keep business guests, patrons, employees and customers entertained, informed and engaged.
The Work package, for example, offers the latest news headlines from around the world, expanded into two distinct categories: DStv Work Ultra and DStv Work Essential.
"Our other packages include DStv Stay, which allows you to give each of your guests a memorable in-room experience," elaborates Laice.
"DStv Play is mainly targeted at restaurants, bars and clubs to keep their customers entertained for hours with their favourite sports content and more. We also offer XtraView services for DStv Business which allows our customers to have up to three DStv decoders with the same number of channels at the cost of just one monthly subscription."
The DStv Streama digital media player is not currently offered in Mozambique, however, with MultiChoice taking a considered, phased approach to the roll out of products and services across sub-Saharan Africa.
By rolling out products and services in a phased manner, MultiChoice is better able to address any unexpected technical challenges as it ramps up product usage.
"We're focused on ensuring we deliver only the best for our customers, as we tailor make our products and services to suit them. We are optimistic about our future and excited about the feedback we receive from our customers."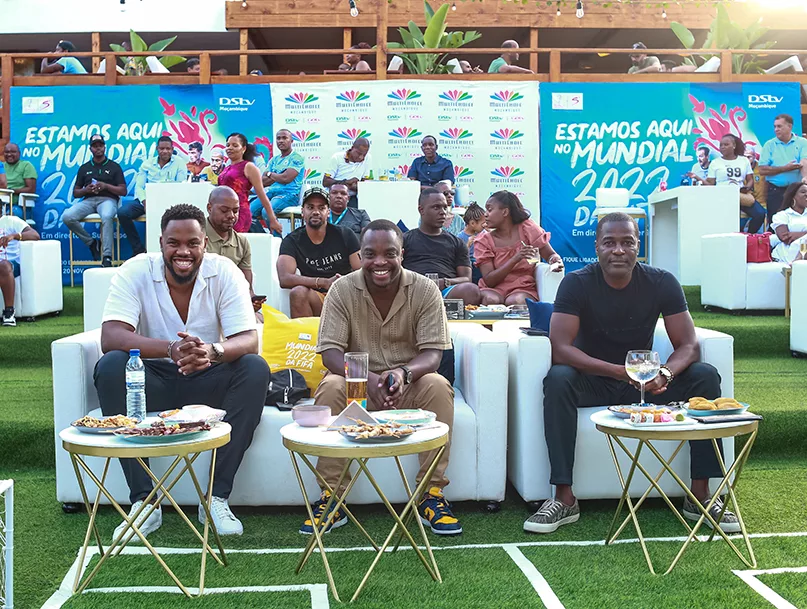 THE MULTICHOICE WAY
The people and culture at MultiChoice are also vital to the company's success, guided by the principles of the MultiChoice Way which allows it to continue to deliver entertainment that brings people happiness.
MultiChoice is passionate about creating a workplace where people are engaged and inspired, able to develop and refine their skills and aspirations, and can push the boundaries of innovation.
"The fact we were shortlisted as one of the best employers in Mozambique speaks to the value we place on our employees, and is a testimonial of the competitive employee value proposition we continuously invest in," shares Laice.
"Our collective success, and work in the organisation, is greatly facilitated by the quality of the people that make up our young team, who are thirsty for challenges and highly committed to better serving our customers."
With a diverse group of employees that reflect the demographic and cultural fabric of Mozambican society, MultiChoice also emphasises the important role of women.
In the management team alone, for instance, the company has achieved gender parity and is progressing towards this feat throughout the rest of the organisation, in line with its ambition to continue enriching the lives of Mozambicans.
MULTICHOICE MOZAMBIQUE PARTNER