Muzi Shange, COO at Richards Bay Industrial Development Zone Company (SOC) Ltd, located in close proximity to the international deep-water port of Richards Bay, reveals the impact of its megaprojects.
SOUTH AFRICA'S SOCIOECONOMIC POWERHOUSE
Muzi Shange, the Chief Operations Officer of Richard's Bay Industrial Development Zone Company (SOC) Ltd (RBIDZ), and former COO and Deputy Director-General responsible for Strategy, International Relations and State-owned Entity Oversight at the Department of Energy in South Africa, is buoyant about RBIDZ's capabilities as a force for socio-economic change.
"We represent various sectors of the economy and try to be a beacon of hope for the people of the KwaZulu-Natal province and the country at large. The investments will not only revive the struggling economy, but will also contribute immensely to industrial vibrance, job creation, skills development and transfer, alongside a sea of value chain possibilities, such as procurement and supply," he emphasises.
"There is optimism in the carnival of opportunities explored in the energy sector. Generally, I think there is an appreciation among engineers and other professionals that we need to work with government to solve the energy crisis. We prepare ourselves in anticipation to strategically engage openly with the development of gas infrastructure, pipeline reticulation, liquefied natural gas (LNG) terminals and storage, government regulations, and policies that guide the implementation of energy programmes, leaning on various policies and regulations coupled with the Gas Master Plan 2022, Integrated Energy Plan as well as other partnerships between the public and private sector," introduces Shange.
Just two hours commute by car from Durban on South Africa's east coast, Richards Bay sits perched on the cusp of the Indian Ocean in the KwaZulu-Natal province, acting as a gateway to sub-Saharan Africa with its population of more than 300 million people.
RBIDZ is tailored for the manufacturing of goods and production of services to boost beneficiation, investment, economic growth, and the development of skills and employment.
RBIDZ is a Special Economic Zone (SEZ), a purpose-built and secure industrial estate with the purpose of facilitating the creation of an industrial complex. The SEZ offers a strategic economic advantage, and a highly attractive opportunity for fixed investment in export-orientated manufacturing and service industries, given the world-class industrial infrastructure already in place.
The KwaZulu–Natal province is the host of the country's two busiest ports, Richards Bay and Durban, which both play a vital role in national logistics and international trade.
The Port of Durban's annual throughput of containers is approximately one million, more than 60 percent of the country's total, whereas the Port of Richards Bay is the main coal export harbour.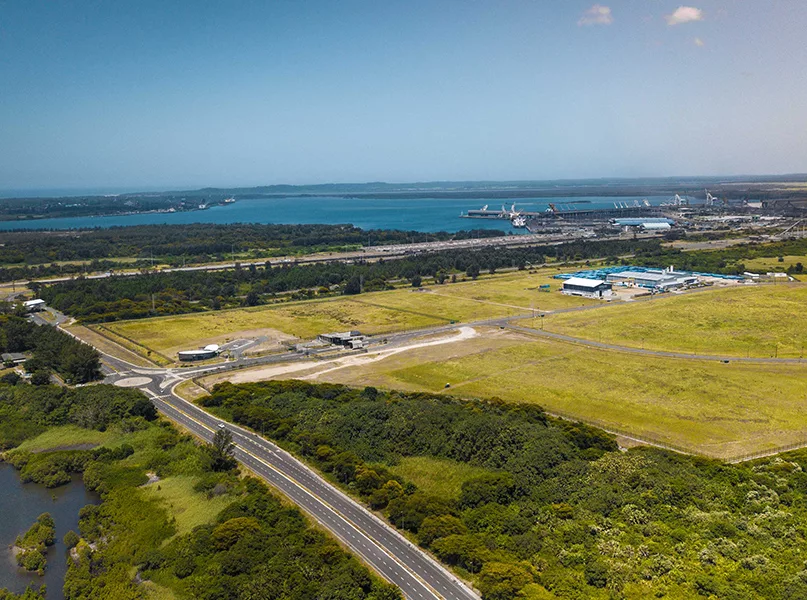 SOLVING THE ENERGY CRISIS
RBIDZ is at the forefront of driving energy-related projects with the aim of addressing the energy crisis in the country, powered by the potential of Richards Bay as an energy hub due to its existing infrastructure.
Geared to host multi-billion-rand energy projects, previously conducted studies have weighed up the possibility of importing LNG into Richards Bay for use in power plants, presenting various opportunities for the region to integrate the resources of other African countries.
RBIDZ has been an integral part in the development of South Africa's Gas Master Plan 2022. DMRE has placed the country's natural gas market at just 2.6 percent of its total energy mix. RBIDZ stands ready to make submissions of the realistic demand, considering major surrounding industries and new investments in Richards Bay. The shareholder Department of Economic Development, Tourism and Environmental Affairs (EDTEA) leverages on the work of its entity, the RBIDZ, to stimulate economic growth and development, industrialisation, stability, and job creation.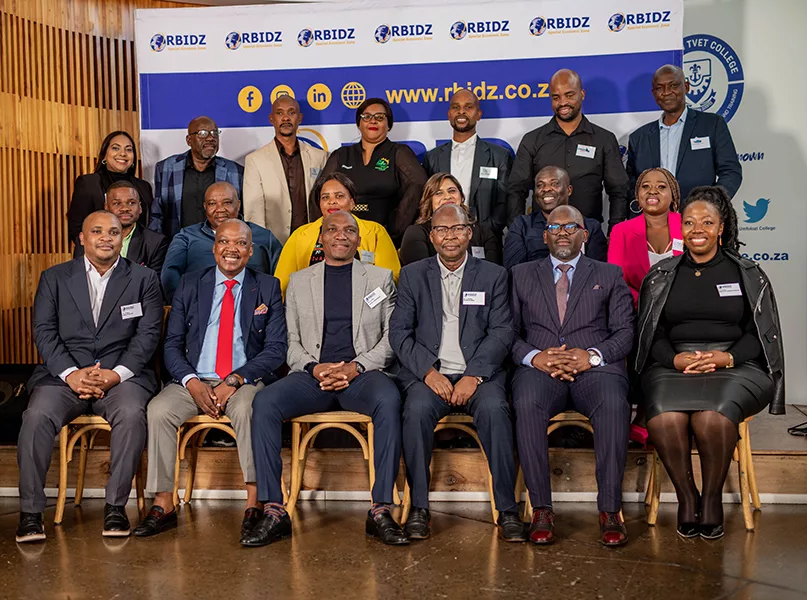 MULTI-SECTOR OPPORTUNITIES
One project that Shange highlights is the Nyanza Light Metals, an 80,000 tonnes per annum, ZAR9 billion titanium dioxide pigment processing plant which is being implemented in three phases. The first phase valued at ZAR210 million being the Product Testing and Development Centre (PTDC) started operations in 2022 and will feed into the commercial plant that is about to commence construction as the second phase of the roll-out plan.
"The Nyanza project will create 1,200 employment opportunities during construction and a further 550 direct operational jobs upon completion," Shange adds.
Nyanza is one of many lucrative investment projects located in RBIDZ. The zone's strategic goals drive much of its approach, including adherence to good governance, the assurance of legislative compliance and a focus on economic and environmental sustainability to establish a world-class IDZ infrastructure, which provides opportunities for the province and attracts fixed investment in export-orientated manufacturing and services.
"As part of the company's growth and diversification, our economic sectors of focus are wide-reaching and afford investors a viable playground that is already vibrant, with a pool of multi-billion-rand projects that prioritise development, socio-economic improvement, and consider long-term sustainability, rather than one-sided profits," Shange reveals.
Furthermore, another anchor project is that of Wilmar Processing SA – Ubuntu Project, a ZAR1.5 billion crude palm oil beneficiation plant that commenced construction in October 2020, with completion expected around November 2023.
"At full capacity, the plant is expected to create 202 operational jobs. The plant is also expected to facilitate indirect opportunities and jobs through its operations," highlights Donovan Matlata, Project Director of Ubuntu (Wilmar) Edible Oil Refinery Project taking place in RBIDZ.
RBIDZ also counts a ZAR141 million paint manufacturing plant – Prostar Export Paints – as part of its construction project portfolio. A manufacturer of high-quality decorative and industrial coatings, the expansion to RBIDZ has been motivated by the need for growth and the intent to expand into Swaziland, Mozambique, Zimbabwe, and Zambia, while also supplying the local markets of South Africa. The construction of the plant is currently underway and expected for completion in March 2024.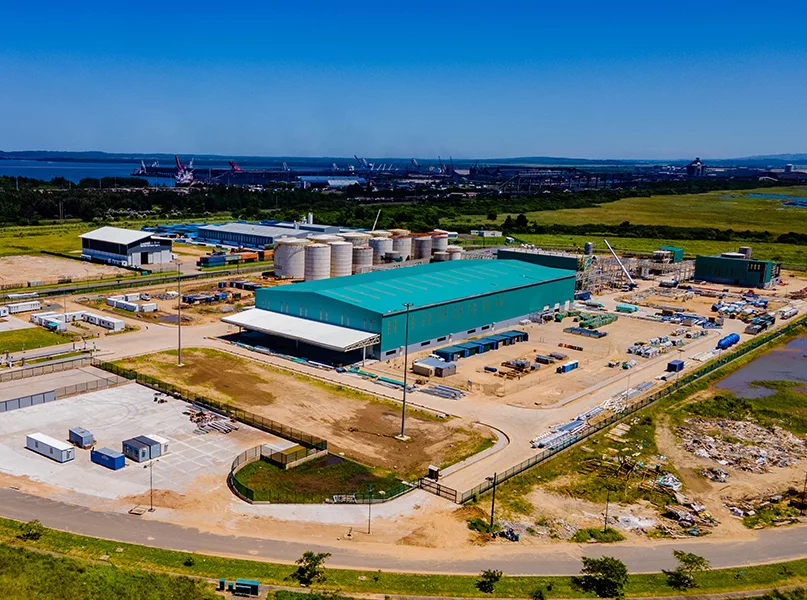 A WIDE-REACHING MISSION
The development of skills and employment are paramount to RBIDZ, enabling it to attract talent that possesses diverse acumen that can contribute strategically to the growth of the company.
"Motivated employees are the most productive; as such, it is in the heart of the organisation that the welfare of the employees is prioritised. This is done mainly by focusing on their personal development and growth through formal training, coaching, skills development and advanced learning in formal institutions of higher learning," Shange explains.
The company endeavours to offer opportunities and establish a culture of fairness, high performance, transparency and recognition for performance.
"We are committed to maintaining a supportive management culture and encouraging open communication in all operations, whilst enforcing initiatives aimed at positioning the company as the employer of choice," continues Shange.
These initiatives include an employee wellness programme and provision of bursaries aimed at advancing employees' capabilities, training and development.
"RBIDZ also puts emphasis on organisational culture, that is historically an enhancer of healthy working environments and concerted team efforts when it comes to the vision of the company. It is a fact that happy employees tend to be the engines of any company and strong brand ambassadors," Shange adds.
AN IMPACT BEYOND PROFIT
Through various programmes, RBIDZ continues its notable commitment to socio-economic development, with a focus on youth and women from disadvantaged backgrounds.
The various initiatives from the organisation's corporate social investment include academic support through the Study Assistance Programme, bursaries for tertiary students, a back-to-school support programme and STEM programmes for disadvantaged schools.
In addition, the company offers sustainable agricultural projects for rural development and focused training programmes and support for rural cooperatives that aim to harness self-sustenance and food security.
RBIDZ is a broad-based black economic empowerment (B-BBEE) Level 3 contributor, boasting a Most Improved B-BBEE Compliant Award (conferred by the Department of Economic Development, Tourism and Environmental Affairs), with Shange insisting, "this recognition is testimony to the company's intent and commitment towards socio-economic development and inclusive participation".
In its belt towards empowerment, the RBIDZ also has an on-going capacity-building programme in areas such as project management, health and safety, quality management, financial management, the application of information technology, marketing and advertising, and the provision of working implements, to name a few.
POWERING DEVELOPMENT ACROSS SUPPLY CHAINS
In the past financial year (2022–2023), RBIDZ recorded a cumulative of almost ZAR48 million for the cumulative procurement expenditure of small, medium and micro enterprises (SMMEs), inclusive of contract participation goals.
Further supporting strategic efforts of inclusive participation and driving development of SMMEs, RBIDZ's Nal'ithemba Enterprise Development Programme focuses on specific sectors of the economy, with the aim of creating direct opportunity linkages between suppliers and RBIDZ investors. To date, identified programme beneficiaries operate in sectors such as metals beneficiation, technology and innovation, agro-processing, logistic and chemicals, and more. The programme includes masterclass training, workshops with financing, and sector-specific partners.
"Apart from the expected impact of this incubation programme, further advantages are the creation of a streamlined platform for SMMEs to compete and increase opportunities for B-BBEE, as well as preparedness to supply big investor operations," adds Shange.
Nal'ithemba further aims to see SMMEs grow into exporting enterprises and sub-contracting partners with investors or bigger industries.
"Our mission is to provide a conducive environment that attracts appropriate investment for sustainable economic development and inclusivity," concludes Shange.
SEZs have been tasked with transforming the South African economy, and in the example of Richards Bay IDZ, the impact of their work is being felt in the local communities, across provincial borders into neighbouring states, and in the enhanced status of the rainbow nation as a major player in the continent's economic growth.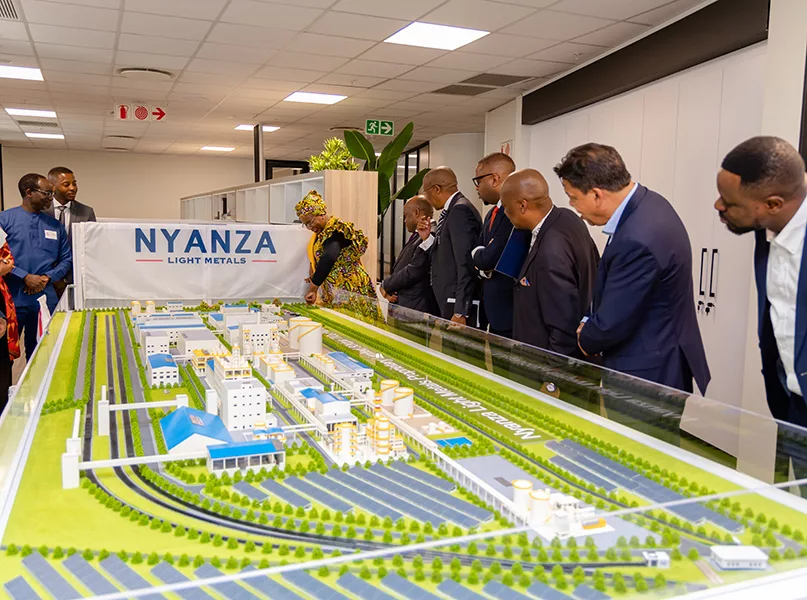 ---
A BRIEF LOOK AT WILMAR INTERNATIONAL
Wilmar International, founded in 1991, started as a palm oil trading company in Singapore. In the same year, the company built its first oil palm plantation and palm oil refinery in Indonesia, and in 1993, it ventured into China and constructed the first large-scale, integrated oils and grains manufacturing complex in the country at the time.
In 2000, Wilmar established its inaugural footprint in Africa, investing in an oil trading firm selling mainly to South Africa and Tanzania. Today, Wilmar is in 16 countries across Africa and is one of the largest oil palm plantation owners, edible oils refiners and producers of consumer pack oils, soaps and detergents, as well as the third largest sugar producer.
In 2006, Wilmar's oil palm business was listed on the Singapore Stock Exchange and in the following year, Wilmar merged with the Kuok Group's oils and grains, and oil palm plantation business. This transformational merger created the largest integrated agribusiness group in Asia with complementary products and businesses such as sugar, rice, flour, condiments, biodiesel and more recently, Central Kitchen Food Parks.
THE WILMAR APPROACH
Wilmar's strategy is to build an integrated business model, encompassing the entire value chain of the agricultural commodity business, from origination to processing, trading, merchandising branded products and distribution. With over 500 manufacturing plants and an extensive distribution network, it can extract margins at every step of the value chain through scale and integration, thereby reaping operational synergies and cost efficiencies.
Supported by a multinational workforce of about 100,000 people, Wilmar embraces sustainability in its global operations, supply chain and communities.
Ubuntu Edible Oil Refinery Project in Richards Bay
A USD$86 million investment in Richards Bay, South Africa, the manufacturing complex is situated next to the Richards Bay port, from where imported oils will be received through a pipeline to the tank farm. The manufacturing complex consists of a 500 tonnes per day (TPD) refinery, 500 TPD dry fractionation plant, a tank farm, utilities, water treatment plant, packaging plant and a warehouse. Both palm and soft oils will be processed in the plant. The plant provides an opportunity to service customers in KwaZulu – Natal and Eastern Cape. More than 1,000 temporary jobs and business opportunities for the local community were created during the construction phase and about 200 permanent jobs will be created during the operation phase.
Randfontein Plant
Wilmar also invested over ZAR1 billion in a crush plant in Randfontein, Gauteng in 2019 and a fractionation plant in 2018. Since 2019, it has procured over 700,000 tonnes of local soybeans to support the local agricultural industry.
Driving future economic growth in South Africa
Africa's youthful population of approximately 1.1 billion people is a key driver of the next phase of global economic growth. The young and rapidly growing demographical profile is set to drive consumption and hasten urbanisation. The United Nations projects Africa's population to double by 2050, making up 20 percent of world population. More than 70 percent of Africans are currently employed in the agricultural sector and this is where Africa's transformation will likely be seen. Wilmar is investing more in processing plants and optimising its distribution channels in Africa.
RICHARDS BAY INDUSTRIAL DEVELOPMENT ZONE PARTNER