A sustainable approach is infused into SOBEBRA's beverage products. General Director, Benjamin Bronne, lifts the lid on the company's environmental commitments and corporate social responsibility strategy.
SUSTAINABLY BREWED IN BRITAIN
One of Africa's most stable democracies, Benin is characterised by fertile land and long-established agricultural practices.
With over 70 percent of people relying on farming in the West African country, agriculture is the backbone of economic development in Benin, whose agriculture-first economy is now ready to reap the rewards of industrialisation.
The Glo-Djigbé Industrial Zone (GDIZ), located just 45 kilometres (km) from the Beninese capital of Cotonou, is dedicated to the local transformation of agricultural goods and the increase of locally processed products.
"GDIZ offers the conditions for the emergence of a real industry for the processing of raw materials, spearheading Benin's economy. This sets a very promising basis for Benin's industrial development," notes Benjamin Bronne, General Director of SOBEBRA.
Agriculture, as it relates to the commercial production of food and drink by farming, is the space in which SOBEBRA operates, as a manufacturer and marketer of beers, soft drinks and mineral water under its various national and international brands.
A major player in the alcoholic and non-alcoholic beverages industry, SOBEBRA has distinguished itself with its know-how, dynamism, and commitment to the socio-economic development of Benin since its establishment in 1960, today employing close to 1,000 people.
SOBEBRA is a subsidiary of the multinational beverage company, Castel Group (Castel), where Bronne has been working for the past two decades as part of a well-travelled career path across the continent.
"I started my career selling soft drinks and water at Castel's Bracongo brewery in the Democratic Republic of the Congo (DRC)," he recalls.
"Since then, I have moved to different countries and positions in Chad, Niger, Mali, and now Benin. What I love is to be in contact with new people and cultures. It is a passionate job which requires me to constantly think outside the box, find new solutions and adapt to new realities."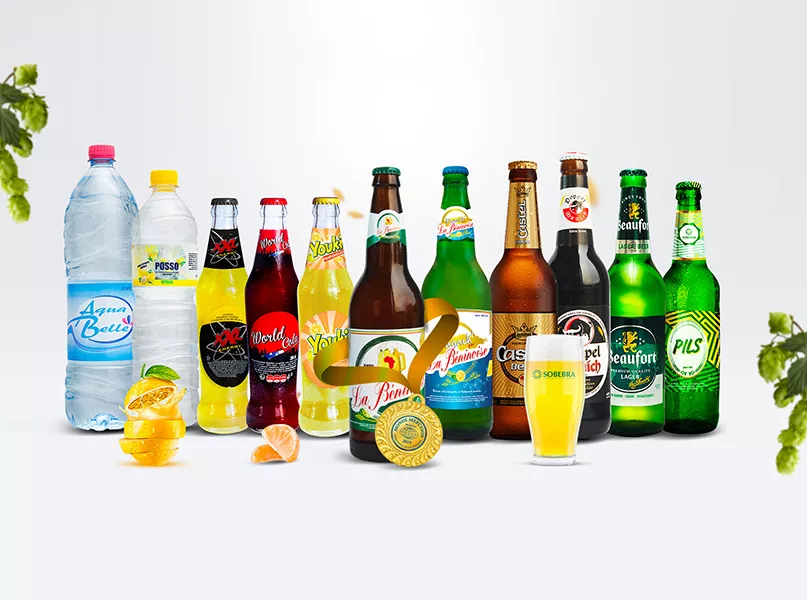 SUSTAINABLE DEVELOPMENT
Though SOBEBRA has been at the heart of Benin's agri-food landscape for more than six decades, its concerns go far beyond the success of the business.
Indeed, for several years, SOBEBRA has been committed to sustainable development in Benin and the well-being of the community.
The company's vision is to remain the leader in the production and distribution of beverages in Benin within the framework of a modern, efficient eco-citizen, affirming its position as a responsible and committed player that is in favour of sustainable development in the face of societal changes.
As such, SOBEBRA has voluntarily implemented and fully complies with its own corporate social responsibility (CSR) strategy, articulated around six pillars centred on investing in human capital, the environment, and stakeholder relations.
"SOBEBRA is a proudly Beninese, socially and environmentally committed company," affirms Bronne.
"We make it a point of honour to produce and market high-quality products, meeting international industrial standards with a sustainable approach."
To this end, SOBEBRA has invested in recycling and wastewater management as part of its resolute commitment to a circular economy, with the aim of recycling 100 percent of its waste by 2025.
The company has also, amongst many other CSR actions, planted approximately 200,000 trees in Benin in the past five years, including 26,000 trees in the reforestation perimeter of Abomey in August 2022.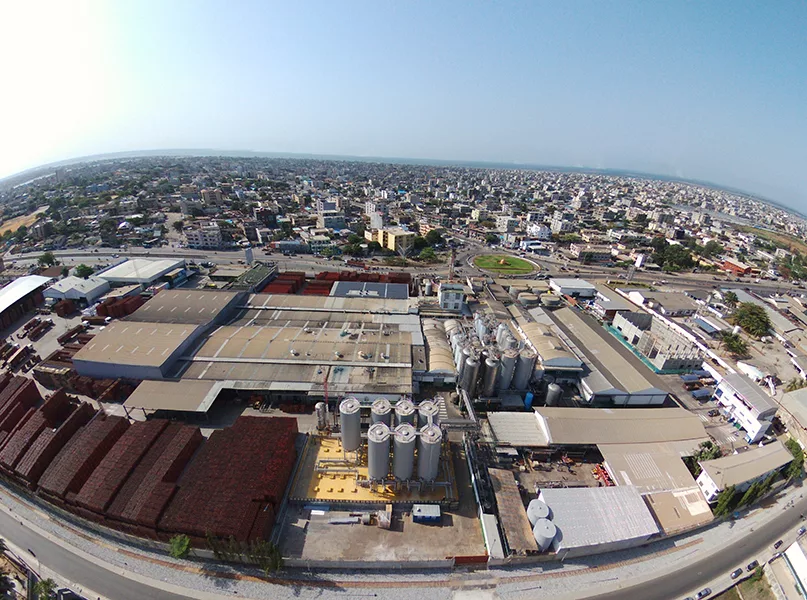 MODERNISING FACILITIES
Operating a production site in Cotonou as well as a mineral water factory in the village of Possotomé, the former was the beneficiary of 352 rooftop solar panels installed in late 2020, covering an area of 760 square metres (sqm) and capable of producing up to 450 kilowatt hours (kWh) per day, equivalent to the energy needed to cover all lighting on the site.
The installation has reduced SOBEBRA's carbon footprint by eliminating CO2 emissions, instead harnessing the clean, inexhaustible source of solar energy. This represents another step towards the company's successful energy transition, as part of a global policy that combines performance with sustainable and responsible production methods.
In addition to investing in solar power at the company's Cotonou site, SOBEBRA is expanding into different product lines and increasing its capacity for beer and soft drinks licensing.
Currently, SOBEBRA is licensed to produce and market global products such as Guinness, as well as a variety of German beers including EKU Bavaria and Doppel Munich Lager. The company also brews its own beer products such as the famous 'La Béninoise' and has even created its own versions of cola (World-Cola) and lemonade (YouZou).
"We are constantly investing to modernise our production facilities on the one hand, and to increase our production capacity on the other. The goal remains the satisfaction of our customers," Bronne shares.
SOBEBRA, who delivered more than 400 million bottles in Benin in 2022, is investing in a new production line to substantially increase its capacity from 90,000 bottles per hour to 140,000.
"This investment in a new line corresponds with our willingness to adapt to the changing dynamics of demand, and will be operational by 2024," reveals Bronne.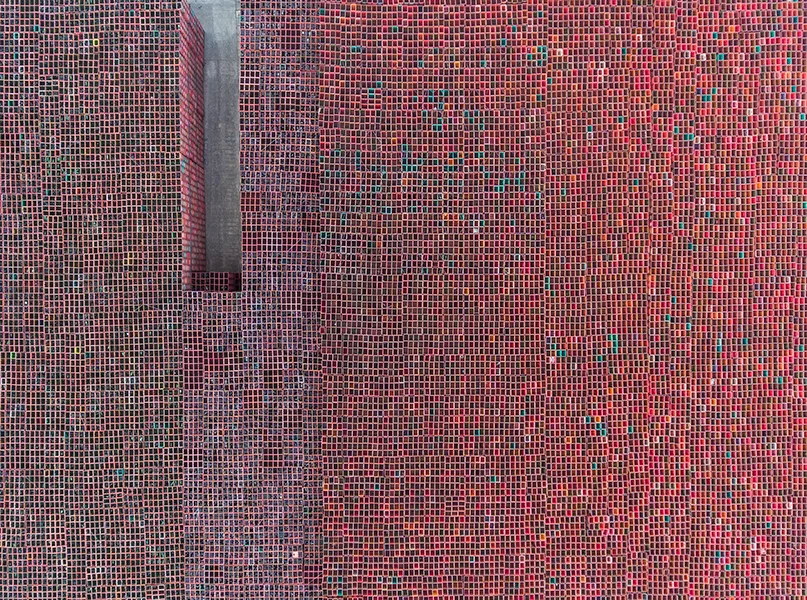 SKILLS DEVELOPMENT
SOBEBRA equally invests every year in the skills development of its staff members, more than 99 percent of whom are Beninese.
The highly qualified, professional people at SOBEBRA are truly committed to the success of the company, who in turn provides employees with a significant amount of training.
"In 2022, we carried out 22,000 hours of training for staff," Bronne informs us.
Employees at SOBEBRA not only benefit from an annual training plan, but have the acclaim of working for the leading beverage company in Benin.
This also comes with stability, job security, and social well-being, in an attractive environment where friendliness meets efficiency.
Empowering staff and offering them opportunities to be fulfilled in their job is one of three areas of motivation for Bronne, along with ensuring SOBEBRA's products are continuously available at the required quality, and constantly developing and expanding the business.
Just as the employees at SOBEBRA are selected for their expertise, professionalism and geniality, there is likewise a selection and approval procedure that suppliers and service providers go through to be approved by the company.
A supplier evaluation and approval committee studies approval requests and selects new suppliers and service providers, who must demonstrate professionalism, service quality, the ability to meet business demands, and financial strength in order to be accredited.
SOBEBRA, whose key spends include raw materials, packaging, and distribution, has both national suppliers across Benin and Africa, as well as international suppliers spanning Europe and Asia Pacific.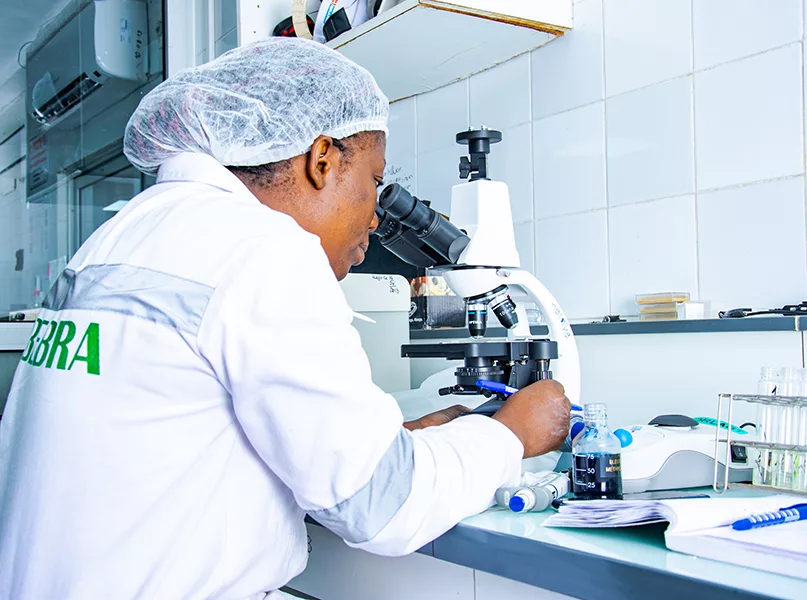 LOCAL SUPPORT
Complemented by an in-house procurement team, the promotion of local entrepreneurship and support for local businesses is one of the major pillars of the company's CSR policy.
"Our purchasing policy therefore gives priority to local purchases," elaborates Bronne.
"In 2022, we worked with more than 300 companies established in Benin, achieving more than CFA30 billion in turnover."
The company's authorised distributors, meanwhile, ensure the availability of SOBEBRA products throughout its network.
"The delivery of our products is outsourced to distributors according to well-defined and precise specifications," Bronne tells us.
This ties into SOBEBRA's main priority for the remainder of 2023 and beyond, which is to offer customers quality products and make them available throughout the national territory on a daily basis.