A segment of the GSM Group empire, we discuss geographical expansion and logistical expertise with leading integrated logistics service provider, Galco Ltd.
INTRODUCTION
Africa's logistics sector is in a state of flux.
Across the continent, there have historically been problems with disruption in the supply chain, with the World Bank's Logistics Performance Index consistently ranking many African countries low on the principal indicators of logistical success including infrastructure, quality of trade, and cross-border clearance.
Now, with trade having commenced in early 2021, the enactment of the AfCFTA (The African Continental Free Trade Area) is tackling those challenges by pioneering a single market for goods and services, designed to lower trade barriers, decrease customs requirements and reduce tariffs. Representing the world's largest free trade area since the formation of the World Trade Organisation, this is set to be a huge boon for African trade, cementing its position on the global market.
Comprising the 55 member states of the African Union (AU), the AfCFTA hopes to fully-exploit the under-explored potential of intra-African trade. This is essential to increase trade diversification, thereby allowing an increasing number of small and medium enterprises to actively participate in international trade.
The AU has forecast that the AfCFTA will boost intra-African trade by 52.3 percent, but in order for these enterprises to play in this dynamic arena of trade, the need for a trusted logistics provider comes to the fore.
Enter Galco Ltd – a subsidiary of the innovation-driven conglomerate, GSM Group. As a 3PL (third party logistics) provider with a presence spanning Tanzania, Zambia and South Africa, Galco Ltd are instrumental in the distribution of goods across Eastern, Southern and Central Africa.
General Manager at Galco Ltd Tanzania Yassir Nassor, is cognisant of the regionwide transformations establishing an enabling business environment.
"After attaining political stability, especially in East and Central Africa following various civil wars, the region is now focusing on the reconstruction of its infrastructure and investment in the mining sector for fostering development," he explains.
"Logistics plays a crucial role in connecting the region from Dar es Salaam, Beira, and Durban ports," Nassor adds.
With their Head Offices based in Dar es Salaam, Galco Ltd are directly impacted by the country's initiatives to drive improvement, as Tanzania endeavours to become a middle-income country. The improvement of the country's transportation sector is imperative to the continued development of internal and external trade, and transport providers such as Galco Ltd, who are reliant on Tanzania's network of road systems, ports, airports, and railways.
In line with the 'Tanzania Vision 2025', which prioritises the development of a strong and competitive economy, the country envisions a future as 'an active and competitive player' across regional and global commercial markets, with the attendant 'substantial industrial sector' comparable to other middle-income countries. Logistics has a crucial role to play here.
At the very crucible of Tanzania's commercial activity lies the Dar es Salaam port, gateway to maritime trade and distribution networks across a primarily landlocked region. Although Dar es Salaam may translate to 'the Abode of Peace', the city's port is anything but, as the hive of activity that handles over 90 percent of Tanzania's cargo traffic.
As such, it is unsurprising that this is the dynamic backdrop where Galco Ltd earnt their place in the industry following the company's inception in 2013.
"Our relevance and presence at the Dar es Salaam port grew so fast, that the brand GSM came to the surface and was soon spotted on the industry map," explains Nassor.
Nassor reflects fondly on the company's nascent days and the GSM Group's journey from a small merchandiser to a logistical giant.
"Our business started from very humble beginnings by merchandising small goods. We shifted into selling clothes and moved to becoming the largest distributors of PVC carpets within Tanzania and our neighbouring countries.
"Our product portfolio grew and we added a wide range of home goods into our channels and the business became the Home Shopping Centre (HSC)," he informs us.
With their extensive and diverse range of products, GSM initially outsourced logistical services including transportation and clearing for the distribution of their commodities. The Group were first alerted to the opportunities offered by the logistics industry when the GSM trading unit began to import cement from Pakistan.
"Our desire to invest in the logistics industry came from the opportunities we saw in the market," he states.
"We therefore decided to tap into this opportunity by investing in the logistics industry to firstly support the trading unit and ensure efficiency and the speedy delivery of goods.
"Secondly, we turned it into a logistics company where we could provide end-to-end integrated logistics services within the country and across Eastern, Central and Southern Africa."
Initially equipped with a fleet of 100 trucks to distribute throughout the region, the company reinvented themselves as a logistics enterprise, leveraging their merchandising background as a competitive advantage to offer an unparalleled understanding of the needs of their clients before providing the service that suits.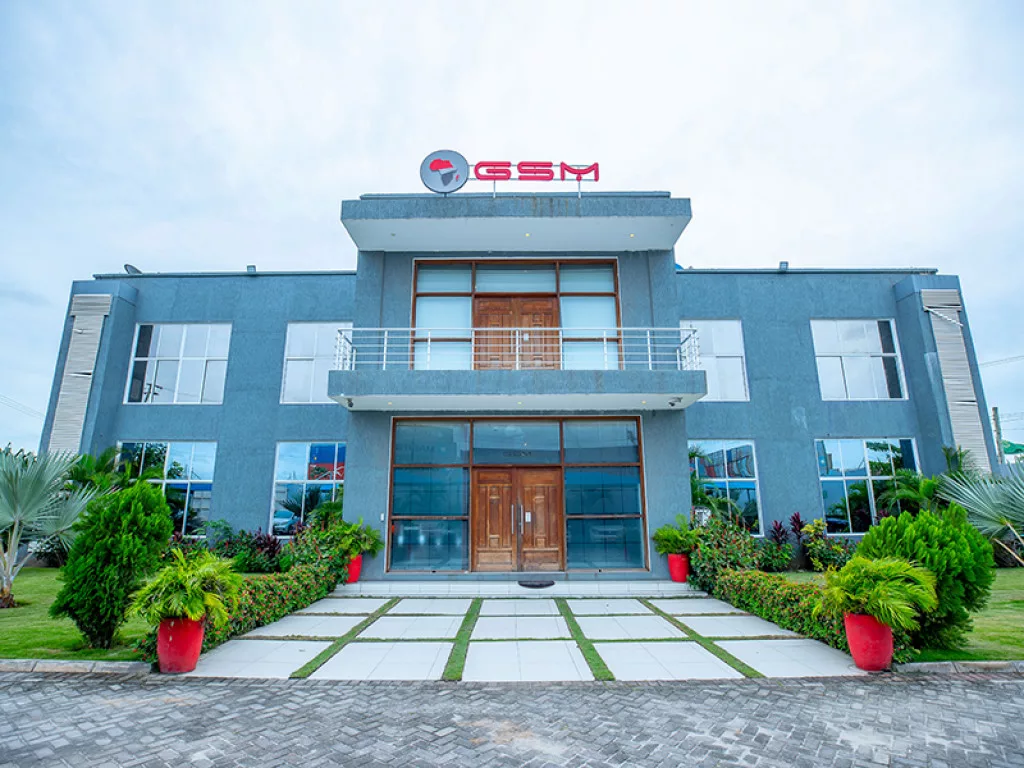 UNPARALLELED CARGO CAPACITY
As an integrated logistics provider, Galco Ltd facilitate a wide spectrum of distributional needs on behalf of their clients, including freight forwarding and clearing services.
Over-border transport is Galco Ltd's speciality, offering a superior service for the handling of bulk, containerised, project and out of gauge cargo. Their entire fleet is supervised by satellite tracking 24/7 and bolstered with frequent road patrols to monitor and optimise turnaround times on behalf of their esteemed clients.
In terms of road transport, Galco are equipped to carry 30 tonnes with their growing fleet of over 700 trucks and 100 light trucks. With maximum flexibility subject to client requirement, flat-bed and drop-side trailers are available for the loading of containerised cargo and up to 30MT of break-bulk goods. The company owns 100 brand new containers to transport client cargo either to the shipping lines or returned to shipping line designated locations.
"With a growing fleet of more than 700 trucks with different capacities, we provide road transport services in East and Central African regions to countries which include Zambia, DRC, Rwanda, Burundi, Uganda, Kenya, Malawi, South Africa and Southern Sudan through the Tazara Corridor, Central Corridor and North Corridor," affirms Nassor. "Our large fleet of trucks provides unparalleled capacity for our customers' cargo."
Local distribution is complimented by the tailor-made services that Galco Ltd offer, catering to the ever-changing needs of their customers.
In terms of freight forwarding, the company enjoys competitive rates with major shipping lines established through various partnerships, allowing them to deliver LCL and FCL sea freight across the region.
Within the port of Dar es Salaam itself, Galco Ltd operate an inland container depot (ICD) for the handling of imports. By providing additional storage solutions, Galco ICD presents the complete solution for containerised cargo.
Galco Ltd also own some 20 warehouses (both bonded and free), with a full gamut of services, from unpacking containers to palletising and stretch-wrapping, thereby allowing their clients to remain focused on the core areas of business.
With a full range of handling equipment including box loaders, container reach stackers and forklift hire services, and with the ability to facilitate airfreight delivery (whether full loads or consolidations) the company have the necessary tools and extensive infrastructure in place to deliver trusted cargo straight to their client's doorsteps.
AN APPETITE FOR EXPANSION
GSM Group's bold investment strategy continues to define Galco Ltd's leading position on Tanzania's, and indeed the continent's, logistical landscape almost a decade since inception.
In this regard, geographical expansion is top of the agenda along with investments to expand the fleet and warehouse facilities with 'state-of-the-art technology'.
Nassor is focused on extending operations further into the continent's interior, whilst also strengthening their coastal presence in Mozambique.
"Galco Ltd is seeking an expansion in business by opening offices in Mozambique and DRC," he informs us.
"This will be accompanied by fleet expansion and diversification to tap into the market opportunities in the bulk liquid and dry cargos handling and transportation."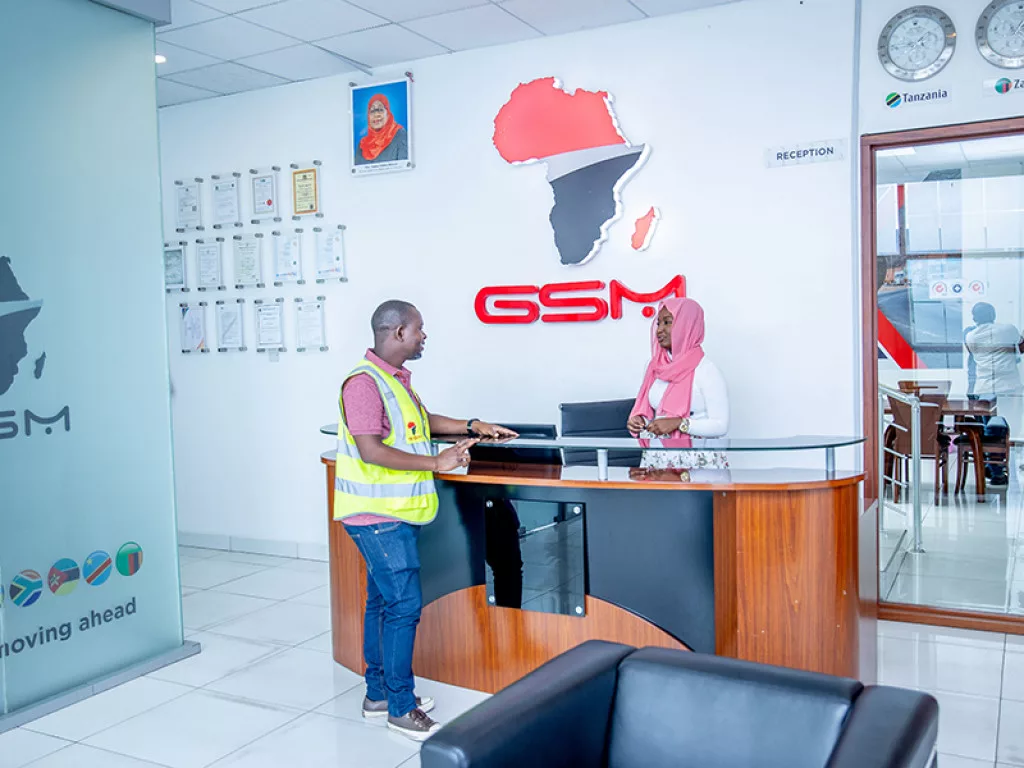 EMPOWERING THE WORKFORCE
Galco Ltd recognise that such expansion and investments are futile without the backing of a competent workforce.
"This goes hand in hand with equipping our valuable team of staff with up-to-date knowledge of the industry to continue offering seamless, quality, cost effective, consistent, and reliable end-to-end integrated logistics services.
"These are crucial steps to take in the current challenging market environment to remain competitive," Nassor surmises.
As an extension of the GSM Group's wider corporate structure, Galco Ltd take immense pride in their employees and are fully cognisant of their value in a country where skilled staff may be hard to come by. As such, in-house training facilitates promotion from within.
"Our robust and well-designed on-the-job training, rotational and succession programmes are an effective tool for empowering and developing our human resources capital," Nassor states.
Currently, Galco's workforce comprises some 1,000 staff.
"Our team of staff form a key element in our business success and their value is indispensable. Galco Limited is one of the fastest growing companies in Eastern and Southern Africa which believes in rewarding high performing employees and wants to invest in their talents."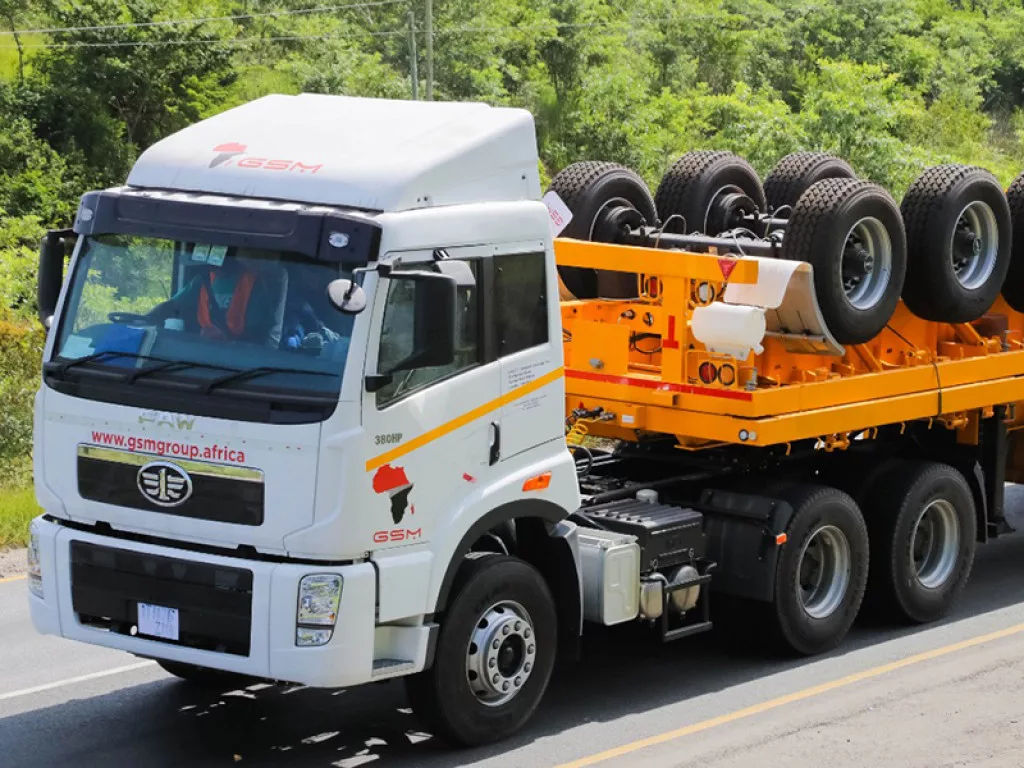 STREAMLINED SUPPLY
Turning to talk of Galco Ltd's supply chain, the company takes great care in forming strategic relationships designed to streamline operations. Galco Ltd conduct periodic relationship surveys to ensure continuous improvement.
"Systems, structures, and processes are key elements in planning and executing the flow of goods and services from supplier to customer. To maximise effectiveness, it is critical to evaluate both internal operations and the extended supply chain that includes suppliers and customers," Nassor comments.
"In this regard, a competitive and reliable suppliers master file is critical in ensuring the provision of seamless, quality, cost effective, consistent, and reliable end-to-end logistics services to our customers for business growth."
In line with Africa's shifting logistical landscape, the Dar es Salaam port is currently undergoing dramatic modernisation to improve efficiency and accommodate ever-growing demand in line with the National Ports Master Plan (PMP). Similarly, in July last year, a foundation stone was laid for the construction of an inland port for Tanzania. A $20 million project, it is expected to be completed over the course of the next two years.
These two factors can only translate to further success for Galco Ltd.
Fuelled by the vision of becoming Africa's leading end to end logistics service provider, Galco Ltd are using their increasingly pan-African presence to drive this goal.
"At GSM Group we have seen more opportunities within the country and across Eastern, Southern and Central Africa where we have started investing.
"We are going to expand our current logistics, manufacturing, trading, and retail business clusters by investing more," Nassor concludes.
A company on an ascendant path with a thirst for expansion that shows no signs of easing, the full scope of Galco Ltd is yet to be realised. With the necessary infrastructure in place and the backing of their ever-growing fleet, Galco Ltd can be trusted to keep Africa's wheels turning.