Guinness is a beverage enjoyed from Ireland to Africa and beyond. We take a look at the history of the iconic stout and speak to Helene Weesie, Managing Director of Guinness Ghana Breweries Plc, about the company's efforts towards people and the planet.
BLACK GOLD IN GHANA
In 1759, history was unfolding in Dublin (Ireland) amid a period of national religious upheaval.
Irish brewer, entrepreneur and philanthropist Arthur Guinness established roots and founded a brand after his namesake, producing a variety of ales and beers until exclusively focusing on porter/stout towards the end of the century at St. James's Gate. Drawing from natural Irish ingredients, Arthur used roasted raw barley to invent a dark ruby red malt beer brew that pooled black and foamed white.
Thus, Guinness was born, an iron-rich beverage set to become a national (and later, international) sensation.
Today, this iconic black drink is a household name and the largest and most popular stout beer globally. Its centuries of history mark it out as a beverage whose roots are synonymous with Irish culture, and today it is the associated beverage for rugby on an international level.
Yet it is not just an Irish beverage; Guinness is consumed across the world and brewed in almost 50 countries, including Ghana. Guinness Ghana Breweries Plc (Guinness Ghana) is the leading total beverage business in the country and a subsidiary of Diageo Plc (Diageo), the world's leading premium drinks business with internationally celebrated brands including Johnnie Walker, Smirnoff, and Baileys.
"We have been operational in Ghana for over 62 years and operate from two sites, Kumasi and Accra, offering consumers a range of over 33 local and global brands including, of course, Guinness Foreign Extra Stout – Ghana's number one stout beer – which is locally nicknamed 'Black Gold'," says Helene Weesie, Managing Director of Guinness Ghana.
Ghana is known for its exports of gold and cocoa. But currently, Ghana is facing a challenging economic situation with unprecedented inflation and depreciation of the local currency. This situation is impacting families, communities and businesses, requiring all to adapt to the circumstances. For the business, it means that Guinness Ghana has implemented a different way of working, setting even clearer priorities and having a ruthless focus on costs.
"The business environment is tough, but we have been swift to adapt and even created some wins in bringing out two innovations. Our motto "Yes, We Can!" certainly has boosted our team's confidence and helped us to overcome many barriers," she tells us.
Guinness Ghana's portfolio covers a wide range of categories, from beers and ready-to-drink (RTD) beverages to international and local spirits, and malts. In each of these categories, Guinness Ghana continues to innovate to enrich the experiences of its consumers, introducing new brands, packaging, flavours and variants.
"This year we have introduced two new propositions to the portfolio: Gordon's Pink Berry and Malta Guinness Cocoa!" Weesie adds.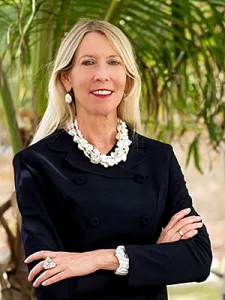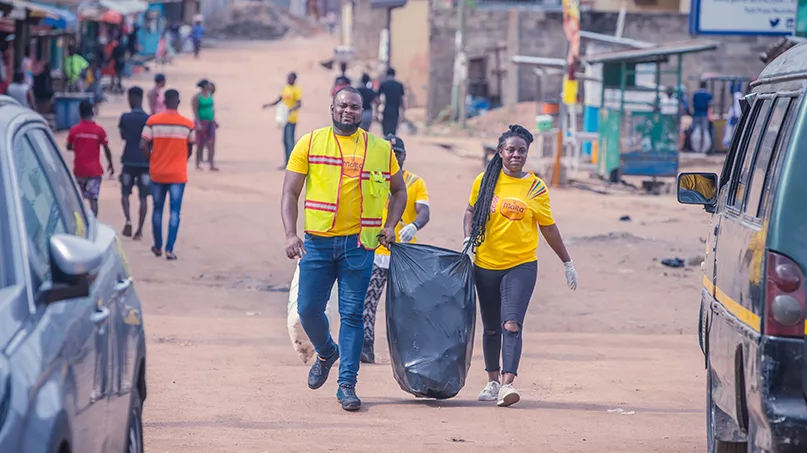 GREEN BREWING
Guinness Ghana seeks to have a positive impact in Ghana as both an employer and manufacturer, and a partner for wider growth. The company is committed to sourcing above 70 percent local raw materials for brewing the finest beverages and continues to invest in sustainable agriculture and brewing operations in keeping with its sustainable mantra of "grain to glass" in communities where it sources, produces and sells.
Sourcing local raw materials is key to Guinness Ghana's strategy in the country and has a positive impact, creating employment and revenue in its communities. The company currently sources over 60 percent locally, a figure it has grown exponentially in recent years. Guinness Ghana also continues to expand its agricultural commitment and farmer network. Specifically, it works with over 30,000 farmers through its regenerative farmer programmes, designed to boost productivity and provide skills training and tools for development.
According to Weesie, Guinness Ghana is committed to managing water use efficiently and increasing access to clean water in water-stressed areas, with the company having provided over 24,290 people with safe water or sanitation since 2020. On top of this, Guinness Ghana has also constructed and commissioned three solar mechanised water systems in its local sourcing areas – Garu and Jirapa – since 2020.
"Additionally, we are actively reducing our environmental impact," she continues. "Since 2015, we have ensured zero waste to landfill. To address the menace of plastic waste, we have co-established the Ghana Recycling Initiative by Private Enterprises (GRIPE) and joined the National Plastic Action Partnership. In Ghana we have pioneered a Diageo post-consumer plastics collection and recycling model, and partnered with Coliba Ghana in 2021 to set up 10 plastics community collection centres: eight in Accra and two in Kumasi."
The company brewery in Achimota has a 1.0 megawatt-peak (MWp) solar power facility which provides 10 percent of its energy, and Guinness Ghana is planning to install a similar yet larger system in its brewery in Kumasi later this year.
While Guinness Ghana puts a lot of effort into environmental objectives, it also informs consumers in various ways. One such example is the company's DRINKiQ online platform, a versatile tool which Guinness Ghana uses to educate consumers on alcohol consumption.
"We have custom-made campaigns to inform and educate around drink driving – currently, our flagship Wrong Side of the Road drink driving programme enables us to educate and support consumers and the general populace to make informed decisions around alcohol and driving," Weesie elaborates.
"Through SMASHED underage drink programmes, we deliver a strong and clear message to stop underage drinking. Since 2020 this programme has educated over 12,000 second cycle students on the harmful effects of drinking before the age of 18. Wrong Side of the Road has educated over 3,000 people since it went live in April/May 2022 on the dangers of drinking and driving."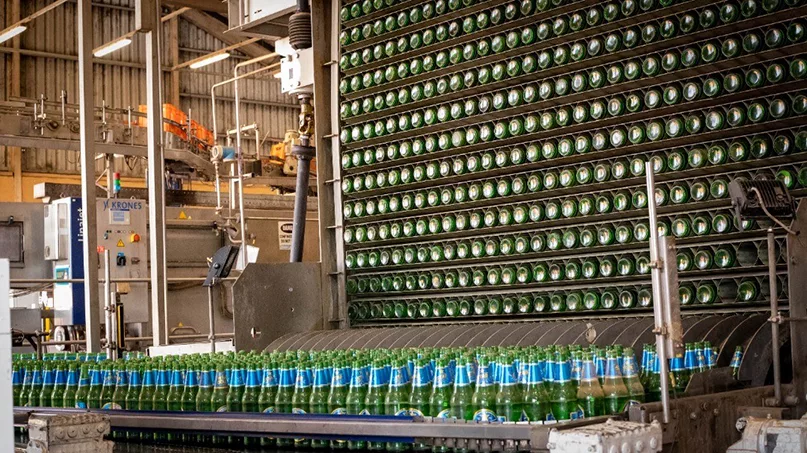 PEOPLE-CENTRIC PORTER
This people-centric focus is also embodied by Guinness Ghana's recognition of the importance of diversity and inclusion in the workplace.
Guinness Ghana directly employs over 500 talented full-time employees, over 600 contractors/third party employees and indirectly over 40,000 people in the country to grow the business, nurture its brands and create new products.
"We are committed to developing local talent and ensuring that Guinness Ghana is a great place to work," Weesie says. "We are particularly focused on driving inclusion and diversity (I&D). We have developed a strong internal women's network – Spirited Women's Network Ghana (SWN Ghana) – which has, over the years, been at the forefront of championing the interests of women across our sites."
Following the COVID-19 pandemic, Guinness Ghana decided to invest in its I&D agenda. At the time, the overall business had a total female representation of 20 percent. With an ambition to reach 50 percent, improving I&D was therefore a critical focus area for the company.
According to Weesie, Guinness Ghana's commercial and supply functions scored relatively low in female representation, and in light of this the company made them focus areas. In supply, it struggled to recruit competent females with a technical background, with research in Ghana showing that females account for about 20 percent of engineering graduates but leave the technical field at a 45 percent higher rate than males.
To ensure access to competent women, the business set up an in-house STEM programme in which Guinness Ghana offers graduates with technical backgrounds from identified universities six months of training, learning and development. Working in close collaboration with selected universities in 2022, Guinness Ghana offered the programme to 80 women. After the programme, the company was able to bring 25 females on board and significantly improve its representation of women in the supply function.
"With programmes like this, over the last two years for the total business, Guinness Ghana has improved its gender representation from 20 percent to 25 percent," Weesie tells us. "In our senior leadership, 50 percent are currently women, and we target gender parity leadership for all leadership roles in the mid-term.
"We also believe we have a key part to play in society to create role models and demonstrate that in a typical male dominated industry (beer), women can thrive. We have appointed women in traditionally male roles such as Supply Chain Director, Brewery Site Manager, Security Manager, Engineer, Forklift Driver and more. I am the first female Managing Director of Guinness Ghana (in 62 years!). We have a canning line which is exclusively run by women, and we showcase our stories at universities, at conferences and in the media to inspire the conversation."
With Weesie at the helm, Guinness Ghana is set for a positively productive and inclusive future. For the rest of the year, the economic environment in Ghana is expected to remain challenging, however Guinness Ghana is demonstrating that even in the toughest circumstances it is able to identify and leverage opportunities.
"We will continue to engage and support our teams, as well as focus on our I&D and sustainability programmes and innovations," she concludes. "Connection with our consumers will be more important than ever, and our brand activations across the portfolio will enable them to have moments of joy and celebration despite the economic challenges."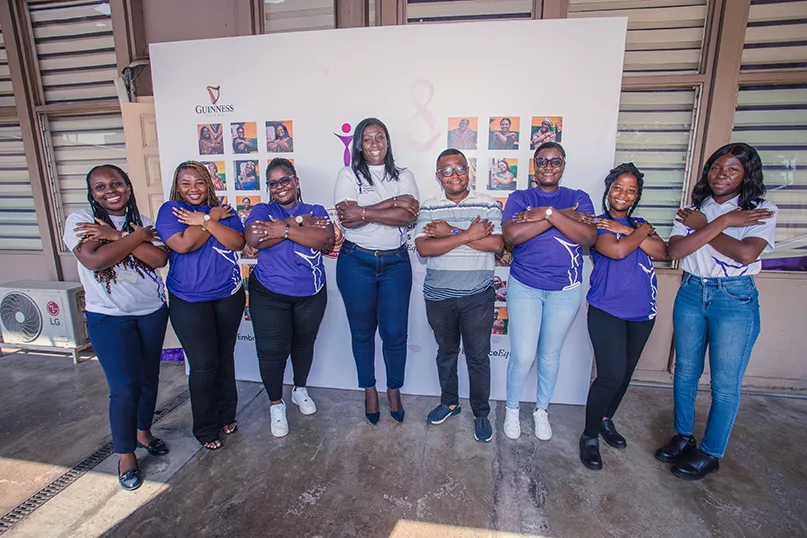 GUINNESS GHANA BREWERIES PARTNERS