Through remote site management, Newrest has expanded its world-leading catering and hospitality services to logistically challenging locations. Vice President of Remote Sites in sub-Saharan Africa, Julien Bony, tells us more.
INTRODUCTION
Historically, in-flight catering services have been the bread and butter of Newrest, which the company has provided in South Africa since 2010.
Here, through a well-balanced network of long haul, regional and charter flight operations, Newrest's culinary experts create customised meals adapted to meet the high standards of its clients.
Recipes are developed and executed by production units for some of the world's most prestigious airlines, as well as traditional low-cost carriers who have a more simplified catering service onboard.
More than 250,000 in-flight meals alone are served every day by Newrest, with dietary requests always fulfilled and nutritionists offering advice and support in orientating airline requirements.
Beyond in-flight food service, however, Newrest is also active in a number of other related catering and hospitality segments; notably, it is a leading player in the management of hospitality services in remote environments such as mining sites or offshore oil and gas platforms.
"I manage the remote site segment in sub-Saharan Africa, but we have many different activities such as in-flight, retail and rail on the continent," begins Julien Bony, Vice President of Remote Sites in sub-Saharan Africa at Newrest.
"Catering itself is a challenge, whether it's working with perishable products, logistics, shortages or price inflation, but overall, it's very exciting."
In remote areas, Newrest faces a whole range of challenges on a day-to-day basis and has been developing its specific expertise for many years as a result.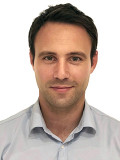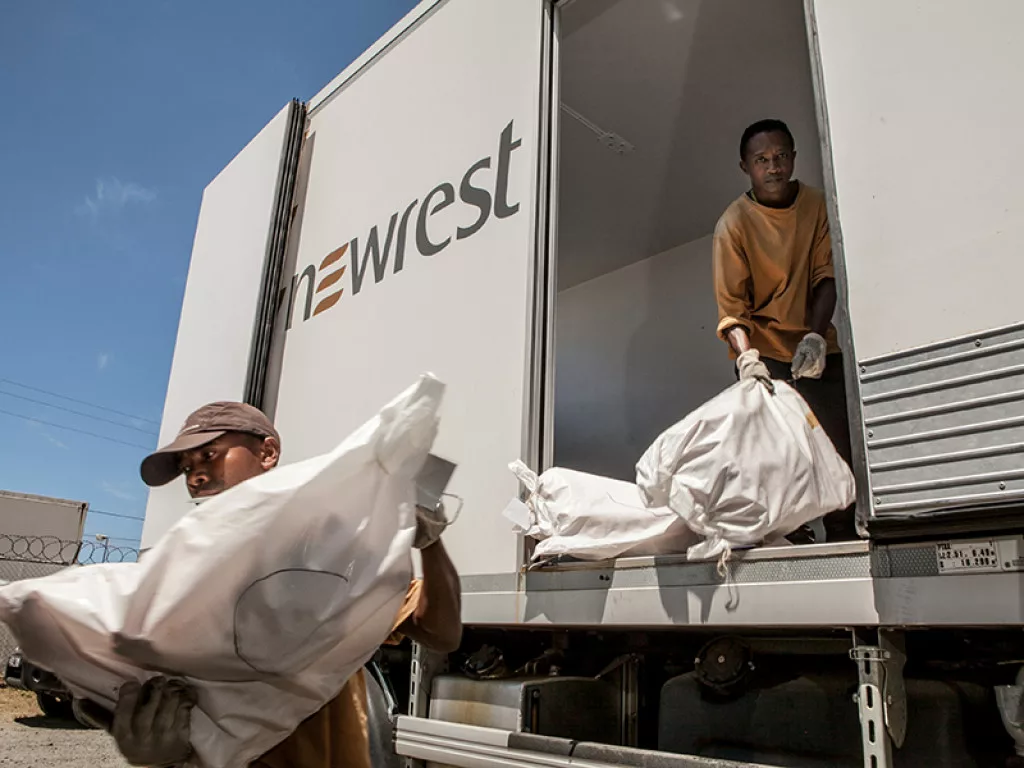 BEYOND MEAL PREPARATION
The logistical challenge of working in difficult-to-access locations is one that Newrest'sexpertise in remote site management seeks to address.
Newrest's services go far beyond the preparation of meals in isolated places as the company supplies and builds turnkey camps, taking care of everything required for a relaxing stay.
This not only includes catering, but also household and laundry services, with team managers given hotel training to ensure that cleaning procedures meet the strictest standards in the sector.
In the broadest sense, Newrest therefore provides hotel management services to anyone who has to work on mining sites, oil platforms or large construction projects.
The catering specifically is managed from central and satellite canteens on the clients' sites, and the experience acquired by Newrest in this field has allowed the company to develop meals that respect nutritional standards as well as eating habits.
"Newrest is a catering company, but on the remote sites in particular, we are in charge of managing camps," explains Bony, who first joined Newrest as a Deputy Camp Boss in 2012.
"Managing camps does not mean we are only providing food to our customers, it means we're in charge of the housekeeping, laundry, maintenance, pest control, and many other activities found within camp management."
Newrest's line of business can no longer solely be characterised as meal preparation, as guests now expect staff to take charge of anything that enhances the quality of life where they reside, ensuring they enjoy a level of comfort, atmosphere, and responsiveness comparable to more familiar environments.
For Bony, this is the distinct difference between the in-flight and remote site management services offered by Newrest. "In-flight, we are in charge of our own kitchens, whereas remotely we take over kitchens and are in charge of running entire camps," he outlines.
It's evident that assisting companies in the extractive sectors is part of Newrest's DNA. As such, the business also contributes to the preparatory phases of major projects, whether it be designs for kitchens and restaurants, budget analyses, or support for local staff, among other things. All these services come to form part of the assistance provided to the engineering staff of Newrest's future clients.
For Newrest's own staff, remote site management has enabled them to gain new skills, both to enhance the company's processes and to better meet the needs of its customers. As time has passed, Newrest's offering has subsequently evolved into a reference point in many new sectors.
"We have the ability and capacity to adapt to the requirements of our clients. That's a very important part of our activity," emphasises Bony.
"What is also really important for us is client retention. It is through satisfying the client that we can retain them, and then develop our business in order to get new clients. Satisfaction is not only about having good food; it's also about having very strict Quality, Safety, Health and Environment (QSHE) standards in terms of food safety and so on."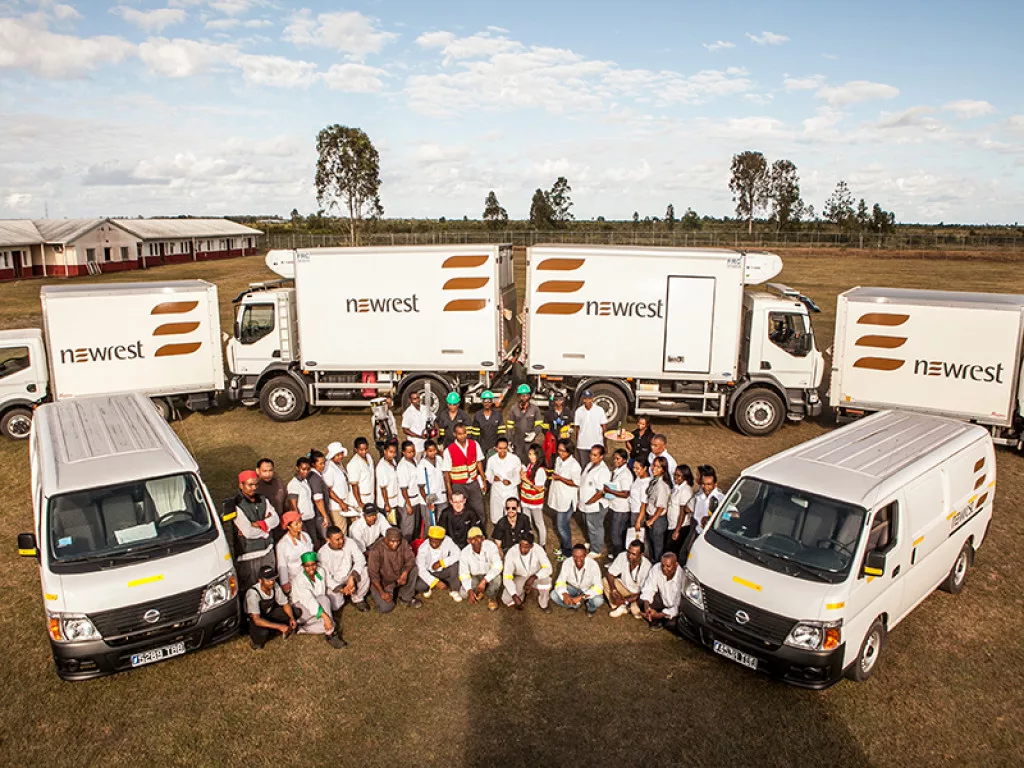 CONTRACT EXTENSIONS
Newrest's other remote site management services include utility management and site safety, as well as creating and running leisure spaces comprising sports fields, movie theatres, libraries, bars, and more. Guest houses, villas, offices, and other infrastructure belonging to clients in large cities are also managed in countries where the remote sites are based.
"Our remote activities in sub-Saharan Africa are currently present in four countries – Angola, Cameroon, Gabon and Madagascar," reveals Bony.
"There is also an opportunity for remote site management in some traditionally in-flight countries, such as Uganda and Nigeria, because of the mining and offshore industries. In Angola, Cameroon and Gabon, for example, we have many valuable oil and gas clients."
One such client, Total Gabon, extended a remote site management contract with Newrest in June 2021 for its Torpille and Anguille offshore bases, where hotel management and catering services have been provided by Newrest for the living quarters. It followed a contract extension with Total E&P Angola for the Dalia and Girassol FPSOs, located in Block 17 north-west of the Angolan capital, Luanda, and the signing of two new contracts with Chinese company Yilong, a first with this customer worldwide.
Later in November 2021, Newrest also renewed its facility management contract for Ambatovy's remote sites in Madagascar, a historic partnership that has now spanned almost a decade.
In doing so, Ambatovy, a major industrial operation mining and refining nickel and cobalt in Madagascar, has renewed its trust in Newrest's facility management services. Since 2012, Newrest has managed the accommodation and catering services of Ambatovy, providing services on the main site in Moramanga and on the plant site in Toamasina.
The extension allows Newrest and Ambatovy to define the strategic axes of the partnership in terms of quality of service. It is on this principle that the decision was taken to renovate all the production tools of the Moramanga and Toamasina sites, as well as completely modernise a 2,000 square metre space, divided into four kitchens.
"We have decided to entirely refurbish four kitchens that are currently on site, and that was made possible not only with some investment, but also our understanding and capabilities to refurbish such kitchens," discloses Bony.
Residents of the Ambatovy camps also benefit from a home ordering and delivery service, allowing them to order their favourite meals from Newrest's Connect'Eat app.
In the context of the COVID-19 pandemic, Newrest was strategically positioned as a reliable facility management service provider for Ambatovy to limit the spread of the disease. For Newrest itself, remote operations have been kept relatively under control during the pandemic.
"Financially, COVID-19 caused us to lose some turnover, but compared to other activities and industries, it has been under control because in most cases, the work has never stopped," Bony states. "The number of people we were catering for decreased and this explains why we had less turnover than normal, but it never stopped. The remote activities got impacted, but not as much as the in-flight industry."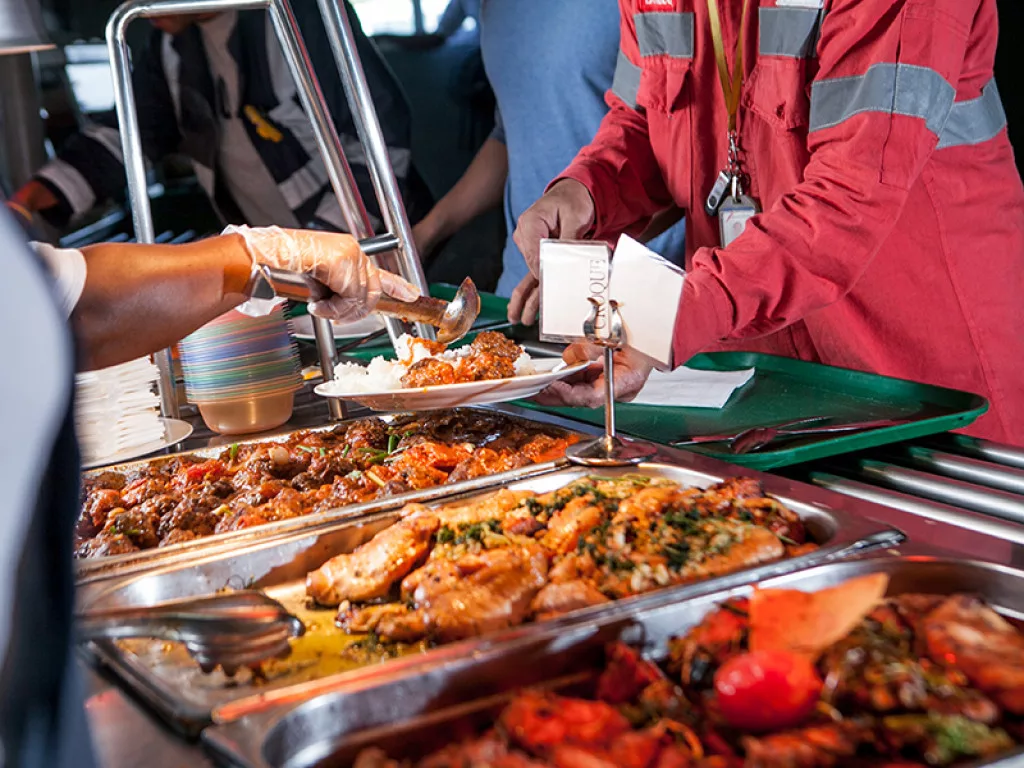 SUSTAINABLE DEVELOPMENT
As remote site management is a clear logistical challenge, the key for Newrest when it comes to the supply chain is anticipation.
"To transport cans is easy because there is a clear expiry date, but to transport fresh fruits and vegetables is another challenge," acknowledges Bony. "It also depends on the supply modes that are providing the food, so we have to arrange, adapt and organise our purchases based on this."
Rail catering, meanwhile, remains an area of untapped potential for Newrest in southern Africa. Up north in Morocco, for instance, Newrest has been providing onboard catering to Al Boraq, the country's first high-speed train service operating between Casablanca and Tangier, since 2018.
Al Boraq's onboard catering offers a varied range of gourmet recipes, laced with Moroccan flavour and freshly prepared using natural ingredients such as citrus fruits, aromatic herbs and spices.
"We still don't have rail activity in southern Africa, but we obviously have the skills and competencies to handle such contracts as we have demonstrated in Morocco. If the opportunity arises in the region, I'm pretty sure that we could take it," Bony says.
Other examples of sustainable development include the company's collaboration with local farmers in Cabinda, Angola, working together with the Cooperativa de Prestação de ServiçosAgrários de Cabinda. The cooperative develops locally grown fruits and vegetables in the province of Cabinda, and one of the objectives of the partnership is to favour the development of the farms through innovative means.
In Madagascar, Newrest has also supported Entendre le Monde, an NGO providing surgical assistance and ear, nose and throat (ENT) medical care in developing countries.
Guiding all of Newrest's strategic decisions is the company's CSR Charter, which formalises its cornerstone commitment to healthy, sustainable diets. The charter, which focuses on issues such as the fight against food waste, responsible purchase and reducing Newrest's carbon footprint, is only the beginning of the company's long-term investment in sustainable and inclusive growth.
"We are really engaged in the CSR Charter. Of course, Newrest is not the entire world, but it starts with companies like us that are engaging in corporate social responsibility," affirms Bony.
Sustainable development and adherence to social values therefore lie at the heart of Newrest'sethos and activities, as it continues to be a global leader in multi-sector catering.