The face of African digital connectivity and Fintech is evolving. At the centre of the sector, we take a look at MTN Cameroon, and speak to CEO Stephen Blewett, about the company's people-focused drive behind development.
INTRODUCTION
There have been many positive and dynamic shifts in Cameroon's technology, communications and Fintech sectors over the last few years. From new entrants in the mobile money side of the industry to increased connectivity, there is excitement around what is to come."
Having spent a portion of his career in the oil and gas sector, Stephen Blewett, CEO of MTN Cameroon (MTNC), was soon drawn in to the versatile and ever evolving technology space.
From working with Shell, to oil and gas in both South Africa and Mozambique, Blewett followed his interest in technology and entered the sphere working for Vodafone and others, making his way up the ladder in the telecommunications industry.
"At 34, I was the youngest CEO in the space," he tells us. "I worked in telecommunications across various countries: Mozambique, South Africa, Namibia, and Benin, and now I am currently based in Cameroon.
"It has given me a great deal of experience in varying cultures and their languages, and personally this has been a really interesting part of my history in the field. I have now been a CEO for 17 years and have watched the industry grow, change and develop during a dynamic two decades."
The sector remains to this day an ever-changing area in which adaptation and facilitation are key to continued relevance and business success.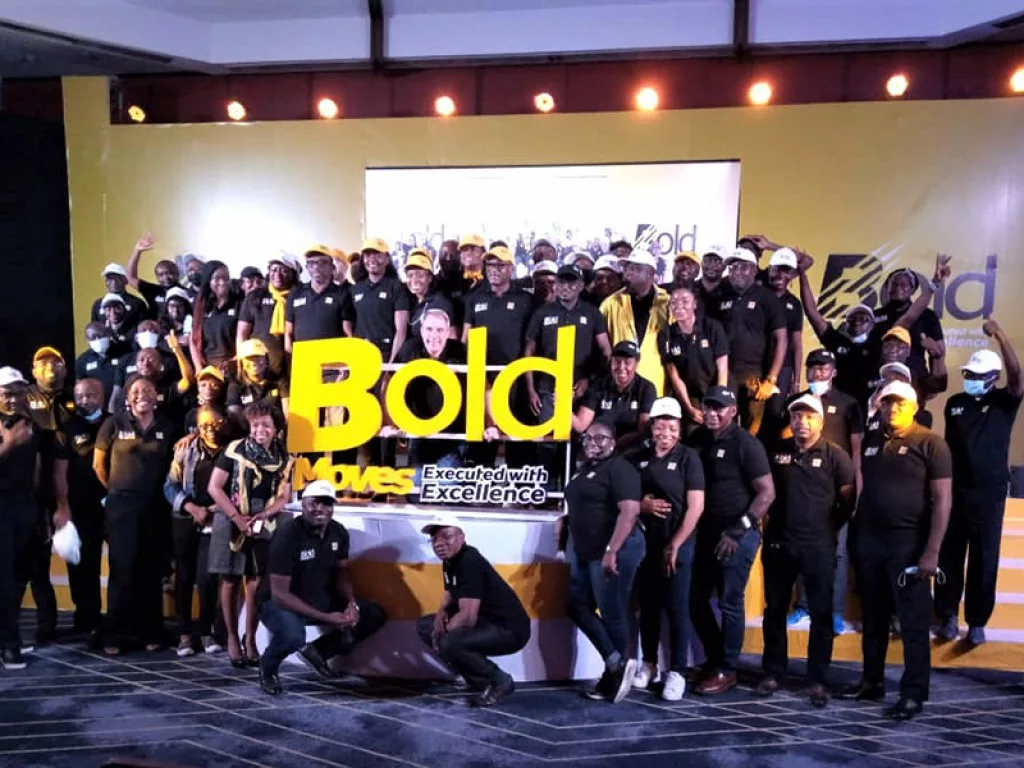 FACILITATING MODERNISATION
MTNC is part of the globally renowned MTN Group, and is made up of three primary business lines: mobile financial services, consumer GSM (Global System for Mobile communications), and business-to-business enterprise offers. At the company's forefront is its dedication to Cameroon's ongoing digital transformation, providing the country's digital economy with simple, accessible and secure means of payment through its very own MTN Mobile Money (MTN MoMo). This is an innovative service that facilitates the daily lives of millions of users.
"Every player in the space is pushing to launch new technology, new thinking, and new ideas," Blewett explains. "This drives us to compete very hard and also realise that there is more to be done and worked upon. Currently, there is a lot of focus on data access and better-quality networks, especially when it comes to expanding into rural areas.
"For example, state-owned operator Camtel launching its mobile offerings is very exciting. These kinds of changes in the market are good because it shows the increase of investment in the space and creates a lot of energy in the industry, which is positive for both companies and for the country's development on the whole."
Represented and active in every region of the country, MTNC is deeply rooted in the development of Cameroon. The company plays a major role in the country's economy, as well as being one of Cameroon's largest private investors (more than FCFA 1,000 billion invested since 2000) and second largest contributor to the state in terms of taxes, duties, concession dues and other royalties paid with more than FCFA 1,270 billion in 20 years of activity. The investments realised by MTNC have contributed to the development of a thousand SME partners and suppliers of the company.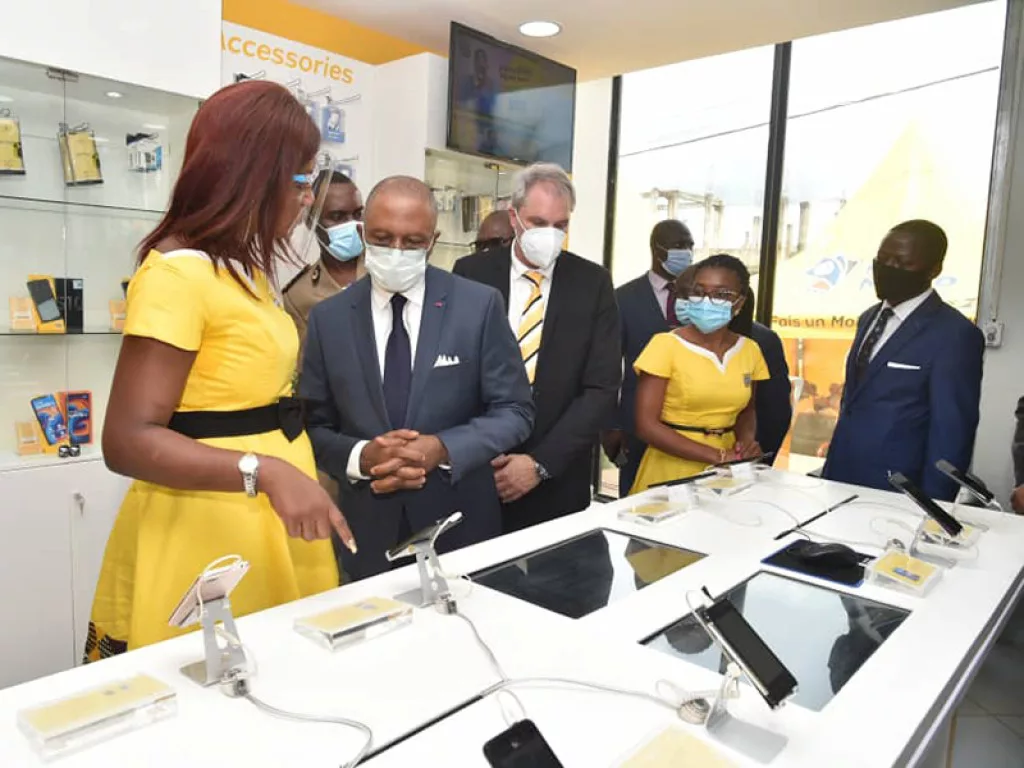 OVER A DECADE OF MOBILE SERVICE
The aforementioned MTN MoMo is a key area of focus for the company moving forward, and for MTNC it represents the centre of the business' development.
"We were the first company to launch such a service, and we are celebrating our 11th anniversary this year," Blewett tells us proudly. "At the start it was a basic service, peer-to-peer transfers and the like, but it has evolved so much. For example, to further entrench MTN MoMo in peoples' daily lives, the next generation of advanced Mobile Financial Services including microloans is on the way.
"Over 40 percent of our customers are utilising this offer instead of going to physical locations to buy data bundles. When you live in a country like Cameroon, where long extended rainy seasons can take precedent during the year, and people have to make their way through flooding and rain just to get to another place, mobile financial services come in incredibly useful. Now, instead of trekking through the elements, customers can simply sit at home and purchase data bundles online, or transfer money digitally within the country or internationally.
"It is a key focus for our company to maintain, develop and provide these kinds of solutions to the people of Cameroon."
MTNC achieves the highest standards, and consequently, stands in the market as a trusted business in the technology, communication, and Fintech spheres. The mixture of quality, convenience and security ensures that the company's services are at the forefront of a country with smartphone penetration totalling more than 50 percent, making MTNC's services efficient for both the individual and the overall development of Cameroon.
"We are GSMA certified for Mobile Financial Services to demonstrate our commitment to provide the highest level of security for subscribers," Blewett adds.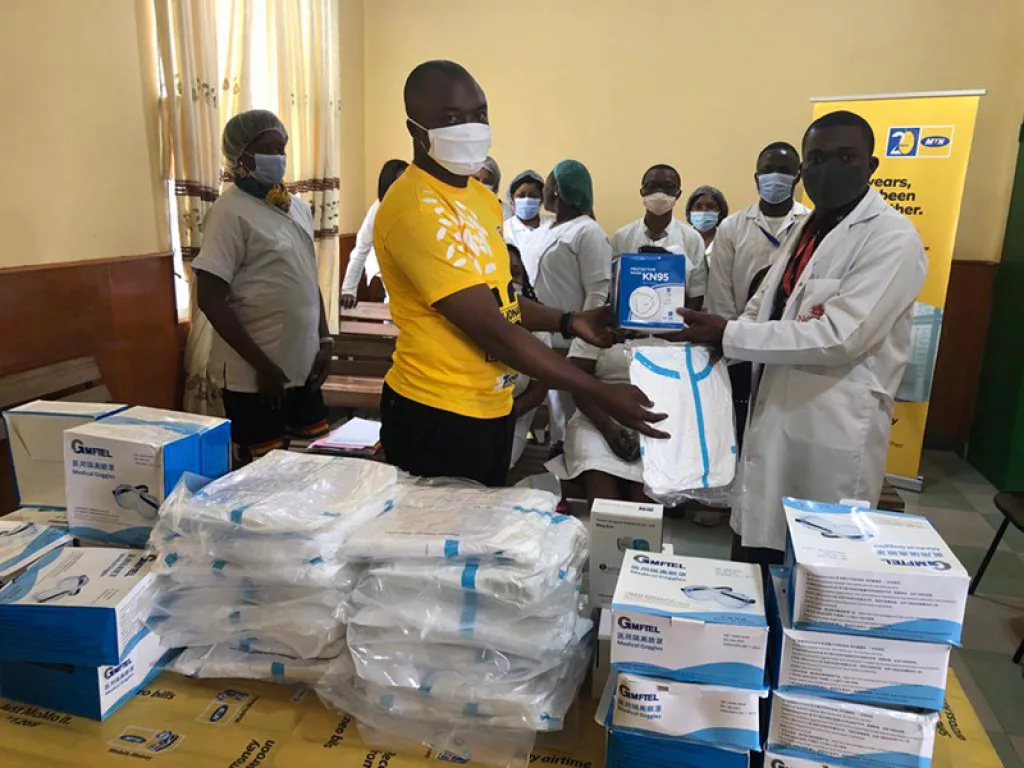 BRANCHING AND EVOLVING
MTNC exists as a large supplier to not only enterprise customers, but also the public sector and non-governmental organisations (NGOs) providing services and solutions beyond telecommunications.
"We did just that for the Ministry of Transport, where we provided and supported systems that include cameras that monitor truck driver fatigue," Blewett continues. "There are a lot of accidents on the road. These systems monitor the individual driver's state as well as the behaviour of other drivers using cameras in the transport network.
"In this way, MTNC is moving beyond traditional services to provide a broader spectrum of offers in the enterprise space and public sector. So far, these have been very successful for us."
The expansion in service range falls in line with MTNC's people-centric values and focus, and the constant evolution of the business to improve customer experience.
This customer centricity is apparent when looking at MTNC's dedication towards modernising and bettering Cameroon on the whole, both with regard to the COVID-19 pandemic and modernisation development.
In order to support the national fight against COVID-19, in 2020 alone, over 350 million sensitisation messages were sent to MTNC's subscriber base to keep them up to date and informed on virus prevention. On top of this, COVID-19 emergency numbers were set up, and close to four million minutes of free airtime was provided to 334 healthcare professionals working on the frontline of the fight against the virus, with 10,000 individuals being given PPE equipment; notably, teachers, medical staff, call box operators and journalists.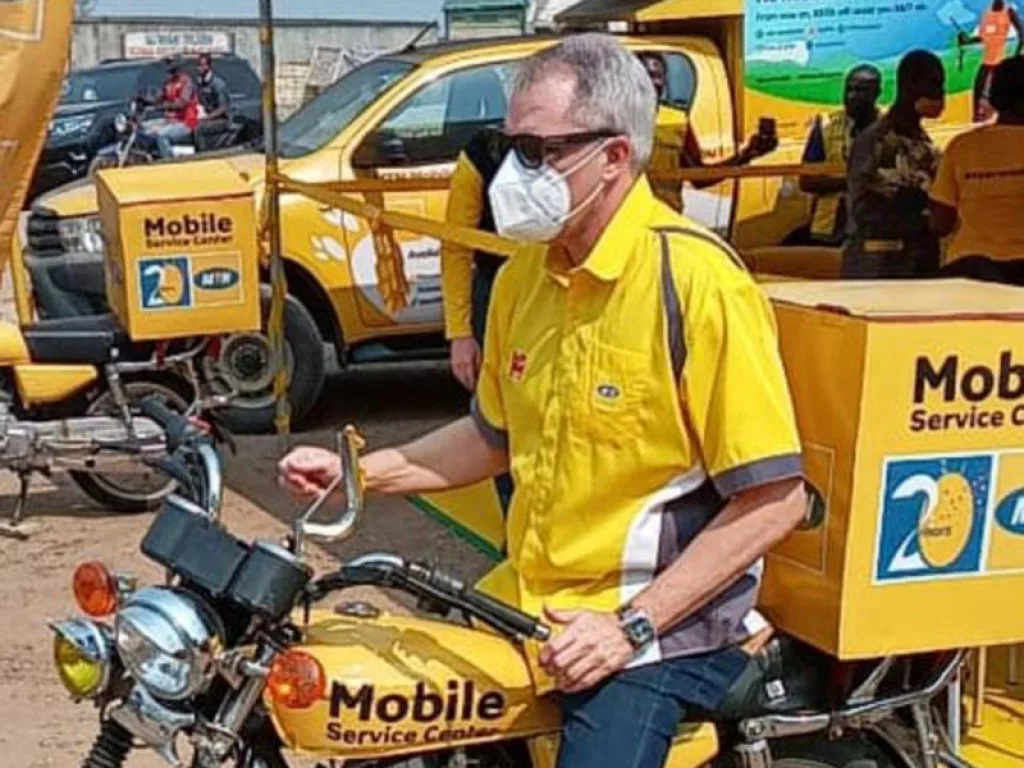 ADVANCING CAMEROON
At present, the company's network solutions provide better quality connection at greater, more reliable speeds across the country. According to Blewett, over 350 sites were modernised to create a better experience for MTNC's customers, and the company is currently focusing on developing the network infrastructure in the northwest and southwest of the country, providing upgraded connectivity across the regions.
"We are really placing focus on rural areas in Cameroon, and we are doing very well at the moment, especially in the Far North," Blewett elaborates. "We have been really pushing our rural solutions and have rolled out developments to over 150 localities, continuing to build sites that provide connectivity using the latest advanced environmentally friendly technologies for people who either have poor levels of connection, or who have never been able to access such connection before. Our focus in the coming months is to deploy more rural solutions to over 200 localities."
For Blewett, this notion of rural development sits close to his heart and is a key personal driving force that aligns with the core of how MTNC defines itself as a company and service provider. What is even more assuring for Blewett is the fact that these non-traditional solutions contribute significantly to reducing carbon emissions and protecting the environment as part of the company's strategic pillar in Ambition 2025.
"We have a vision that everyone deserves the benefits of a modern connected life," he continues. "When we undertake these rural developments, we are reminded of why we are committed to this sector and space. When you see people crying because they are overjoyed to be connected to one another, or have access to the internet, it really reinforces what it means to work for people, not just a business.
"The fact that they can access online banking, send and receive money, and make phone calls – things that we take for granted – are revolutionary in terms of facilitating modern living, and it's fantastic to see our work actually make an impact."
As a wider group, MTN will have spent close to $70 million on the network by the end of 2021 alone. This significant amount of money will only increase moving forward into next year, with a total of $80 million being forecasted for 2022.
"These investments are geared towards enriching our customers' lives and technology evolution," Blewett adds.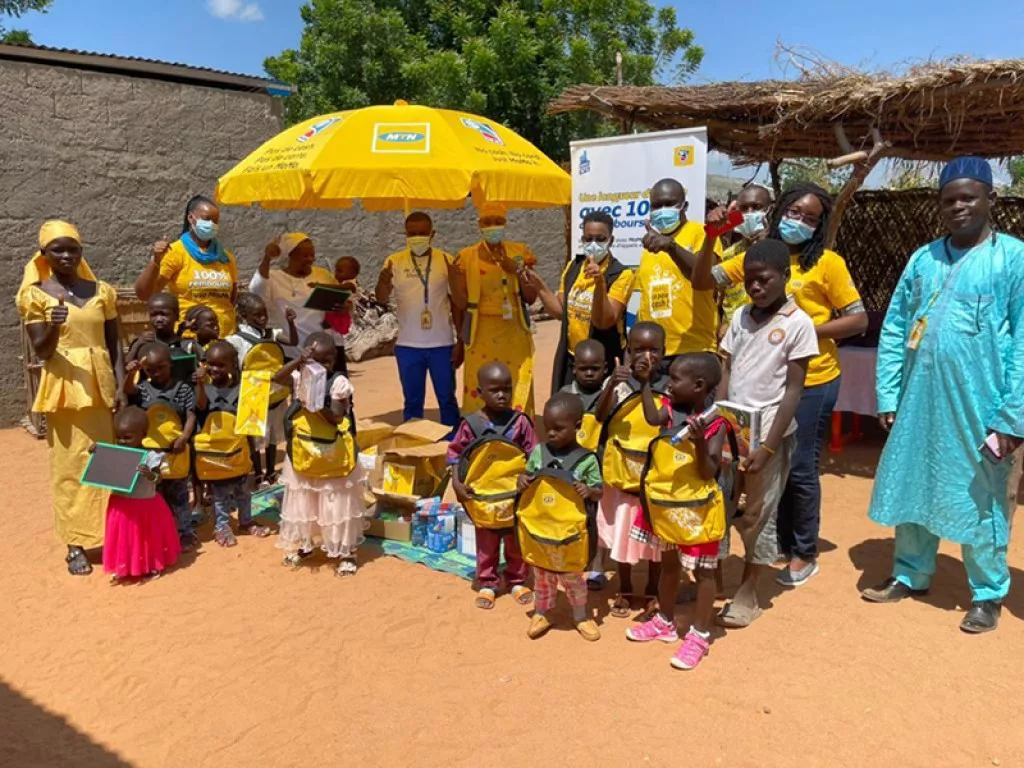 THE FOCUS OF THE FUTURE
From MTNC's employees, the highly motivated and laser focused talent that allows the company to be both agile and successful, to the customers who remain MTNC's core mission and directive, people are the future of the business.
"For myself and the leadership team, focusing on people in both respects allows us to have a clear vision of both where the company stands and where it must be," Blewett reveals. "By engaging people and listening to what they have to say, we gain a clear vision of what we want to achieve. This paves our continuous development and the aims and goals of our future."
As for the years ahead, MTNC foresees exponential growth for each of its business lines over the course of 2022 and into 2023, both in terms of services and performance. But at the centre of growth sits MTNC's aforementioned core values of people-centric solutions, unique services and full support for customers across Cameroon.