We put pen to paper on Office National, whose Management Strategist and Founder, Ryan Bidgood, discusses stationery and office supplies in a growing climate of remote work.
INTRODUCTION
Remote work has had a major impact on businesses, but as one door closes, another one opens." The COVID-19 pandemic has dramatically accelerated the implementation of the remote working model, which has proven to be achievable for most companies and desirable by many employees.
The impacts of working from home, both positive and negative, are well-documented at this point. On the one hand, staff flexibility and mental wellbeing has by and large improved; on the other, productivity and willpower generally suffer when compared to the typical office environment.
For Office National, Southern Africa's largest independently owned commercial and retail provider of stationery, office furniture and business technology products, remote work has had an unprecedented impact.
"One of our big sectors is commercial office furniture, so as you can imagine there's been a real downturn on that side," observes Management Strategist, Ryan Bidgood, the founder of Office National who re-joined the group in 2020.
"We also don't do domestic furniture, but in saying that, we've had significant growth in certain categories because of remote work."
Namely, with remote workers afforded more personal and family time, Office National has experienced major growth in arts and crafts, as people pursue creative hobbies such as scrapbooking from the comfort of their own homes.
Office wellbeing and safety products have also sold well, particularly the likes of hand sanitiser, cloth masks and safety signs, reflecting the requirements of office environments that elected to operate during the COVID-19 pandemic, rather than resorting to remote work.
With over 8,000 products in total, including stationery, office furniture, office consumables and top-quality computer products, Office National's portfolio meets all business needs, albeit in a world where paper and pen usage is decreasing.
"I see huge opportunities but not in traditional pens and pencils. We've got to find other products and be innovative to compete with the likes of Amazon and Walmart," Bidgood accepts.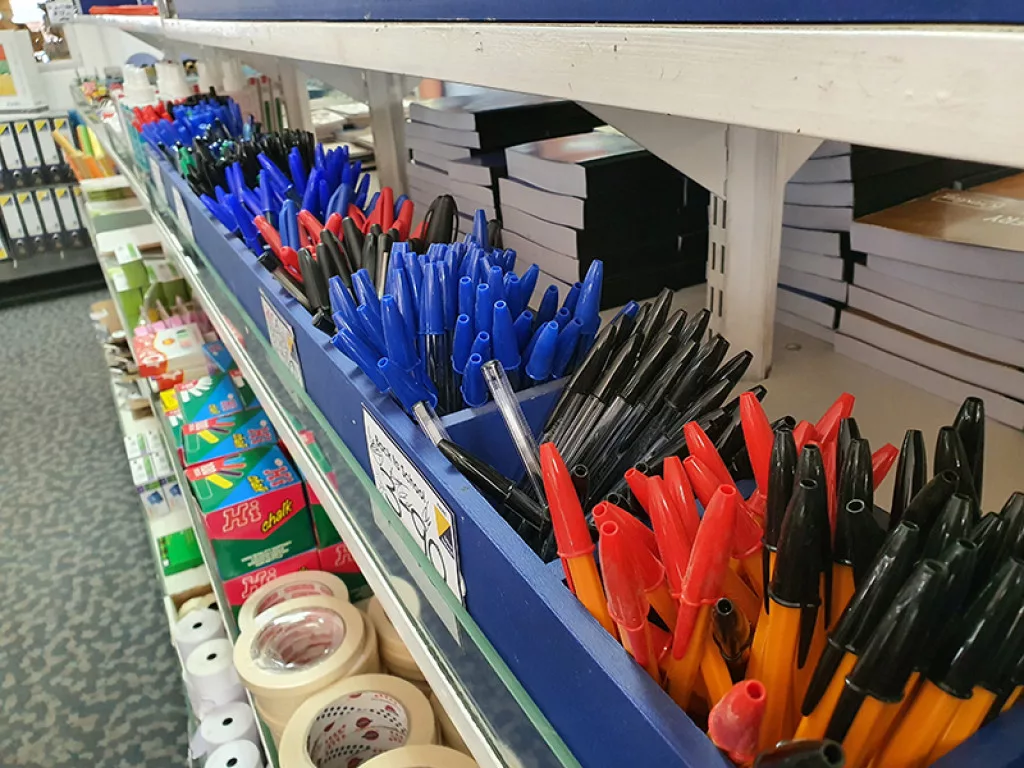 ONE BIG FAMILY
As a buying and marketing group, rather than a franchise or wholesaler, Office National is better suited to established office product vendors who want to take advantage of the group's combined buying power and centralised marketing.
"We're not a franchise, we're a voluntarily trading organisation with a common brand and visual standards," explains Bidgood. "Essentially, what we do is collate the products and put the marketing collateral together for our members, who in turn go out and service the local community."
There are over 50 independently owned Office National outlets across South Africa, each of which provides a personal service and trusted expert advice, bringing a whole new meaning to the term 'local'. Office National's goal is to be a nationwide leader with a local focus, which is why the group partners with independent owners to help support and uplift their communities.
Members of the Office National family are all local business leaders in their communities who run their store as if it was their own company, with Office National acting as a support office glued between members and suppliers.
Whilst it is a big brand that spans all nine South African provinces, Office National is fuelled by an independent, entrepreneurial spirit grounded in the excellent personal service of trusted independent partners.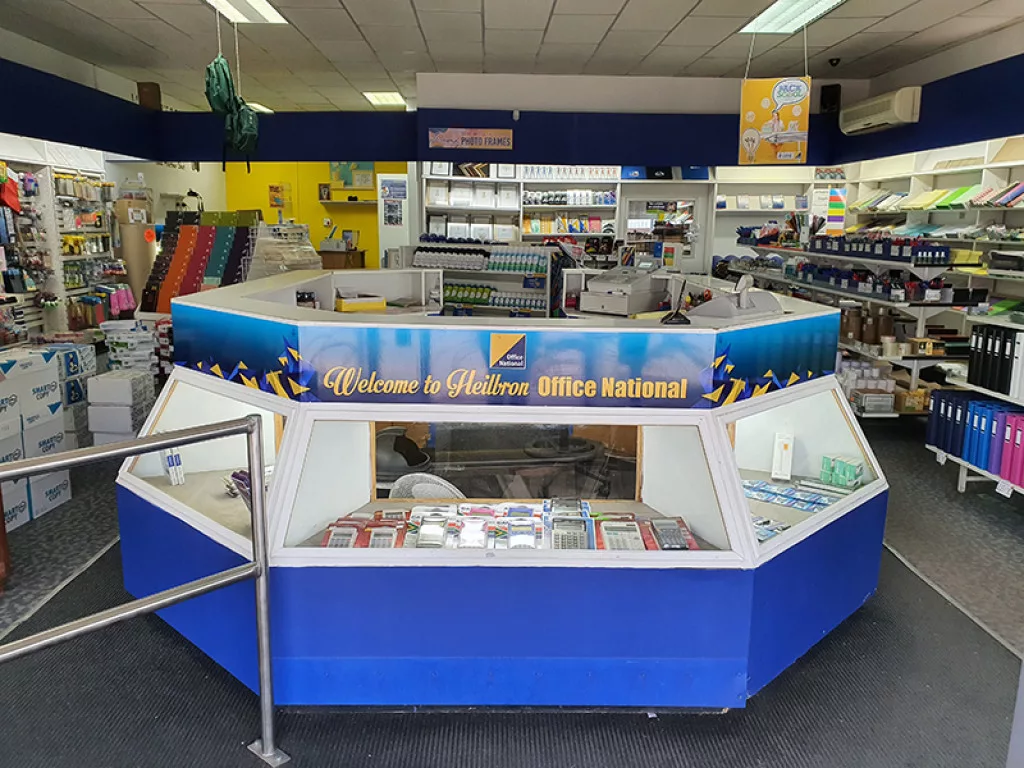 "The biggest USP we've got is that businesses are dealing with owners, and our stores are owner-operated," Bidgood emphasises. "Every one of our businesses is independently owned and operated, it's usually family owned and there's no corporates."
At a time of widespread losses and heavily affected supply chains across most industries, supporting local businesses will play its part in rebuilding the economy, and aligns with the mission of Office National and its community members.
Responsibility and accountability are therefore two of the group's core values, and the focus has always been on uplifting communities and improving the welfare of the people that live there.
"One of the big areas that we're focusing on at the moment is 'Think | Shop | Support Local' – we just renewed the trademark but it's something when I was away from the group that we didn't really capitalise on," Bidgood reflects. "With the pandemic, I think it's the perfect time to promote local businesses and support local communities."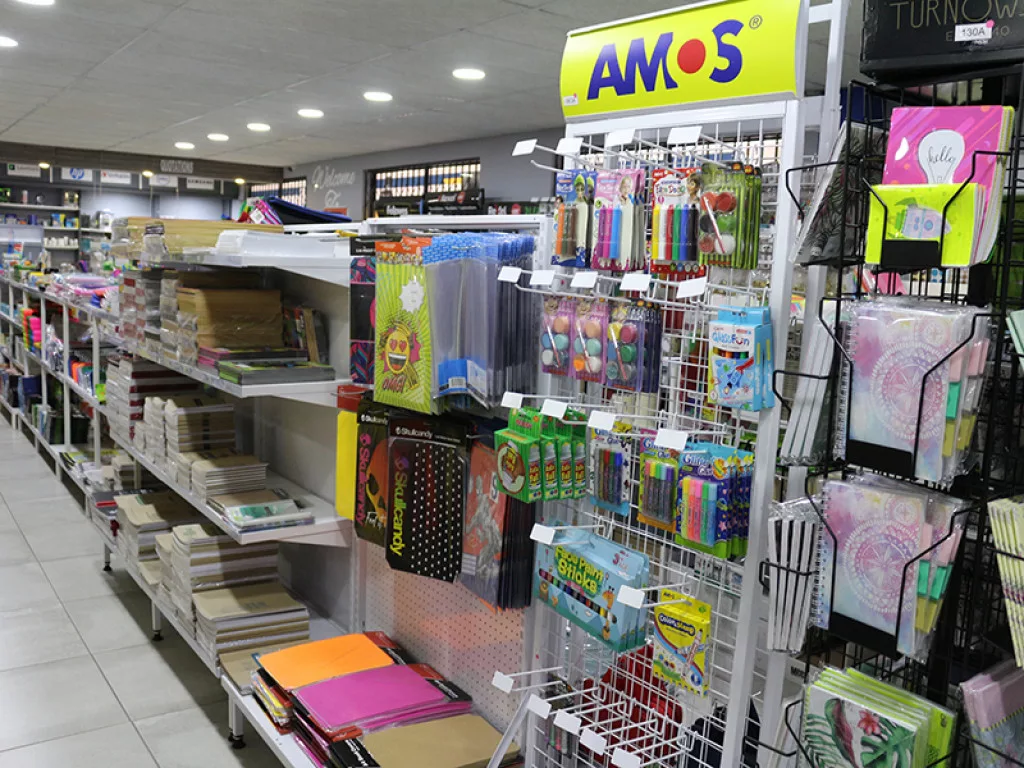 ANYTIME, ANYWHERE
Working within regular office hours doesn't work for every person or every business. To solve this problem, Office National has upgraded its e-commerce platform to help consumers get what they need at any time of day.
The group prides itself on face-to-face service, but Office National is also conscious of the power of technology in making sure the right quantities are delivered at the right time at the best rate possible.
Though personal interaction and excellent customer service remain the foundation of Office National, it is these upgraded e-commerce features and online services that ensure help is always available anywhere in the country.
"We launched our new website this time last year, which we invested significantly into, and we've gone live with a new locally-developed e-commerce platform which we then integrated with the ERP systems of our members," confirms Bidgood, citing the exponential rise of e-commerce in Southern Africa over the last few years.
Office National is currently pushing data such as orders or enquiries to the ERP systems, but the next phase is going to be pulling data from the ERP systems, including pricing and preferential product ranges.
"Whilst our members are all independently owned and operated, and we have a core catalogue of products, it's probably only about 60 percent of what our members sell," Bidgood explains. "You don't have to stock everything, but we can deliver from our own warehouses, local suppliers or from different provinces, so it's not too difficult."
Another area that Office National is focusing on is electronic data interchange (EDI), in order to send and receive documents, such as purchase orders and invoices, to and from other businesses electronically.
"In the UK and other first world countries, EDI has been around for 25 years. In South Africa, I wouldn't say it's in the embryonic phase, but it's definitely not yet matured, so there's a massive push there," says Bidgood. "From a customer-facing perspective, we're also working with a global company called ProProfs to integrate smart tools such as ratings, feedback and surveys into our e-commerce platform.
"The last element is augmented reality (AR), where we've started to bring in virtual 3D office furniture renders, as opposed to fixed photography. That's state-of-the-art in South Africa, there's no other office furniture companies in the country that actually have AR available."
It is in the logistics space, however, where Office National has identified strategic opportunities, with the group in the final proof-of-concept stage for a courier service network. "I think logistics is going to play a massive role and is a huge opportunity for our members," Bidgood concludes.
VIEW THE OFFICE NATIONAL BROCHURE