We speak to Gert Maritz, CEO of Lithon Project Consultants Namibia, about the firm's presence in the country, its current projects and future plans in the engineering space.
INTRODUCTION
Diversity is at the core of Lithon Holdings.
Operating across Africa's construction sector with locations in Ghana, Namibia and South Africa, Lithon is made up of three primary divisions: Lithon Project Consultants, Lithon Developers, and Lithon Foundation.
"Our founder always jokes that we, like many big tech companies, started off in a garage, which is not that far from the reality," muses Gert Maritz, CEO at Lithon Project Consultants Namibia.
"Lithon had its humble beginnings in Oshakati in Namibia in October 2002. We are having our 19th anniversary this year and see ourselves as a 19-year-old start-up. We have gained a lot of experience over the past 18 years and have endured the most challenging periods, and we also believe that we can add tremendous value to Namibia and beyond going forward."
Lithon is a group of companies specialising in innovative engineering and sustainable development. Its extensive portfolio of services ranges from consultation, conceptualisation, research and development planning to seamless project management and efficient execution.
The organisation's areas of expertise include agricultural, civil, electrical, mechanical, structural, transport, mining and industrial engineering, as well as project management and development. Lithon currently employs 30 people and offers project management and multidisciplinary engineering services across a client base that is both public and private.
"We have diversified the company through our Lithon Holdings structure and established Lithon Developers where we undertake our own developments, but also assist other developers in realising their dreams through a focused and structured process," Maritz says. "On top of this, we also established Lithon Impact Capital, where we raise funds to not only finance our own, but also other external projects."
Lithon's purpose driven nature of making a significant and positive impact on the lives of people distinguishes it from other companies in the sector. Lithon's projects are led by the two former divisions, Lithon Project Consultants and Lithon Developers, while its Lithon Foundation division deviates from physical projects and instead focuses on the social front of the company, and those around it. Formed in 2014, this refreshing aspect of Lithon's operation within Africa works in line with the company's long-term strategy to make a wide social and community impact across the continent over the course of the next 15 years, such as providing support and guidance to organisations that make a difference in peoples' lives.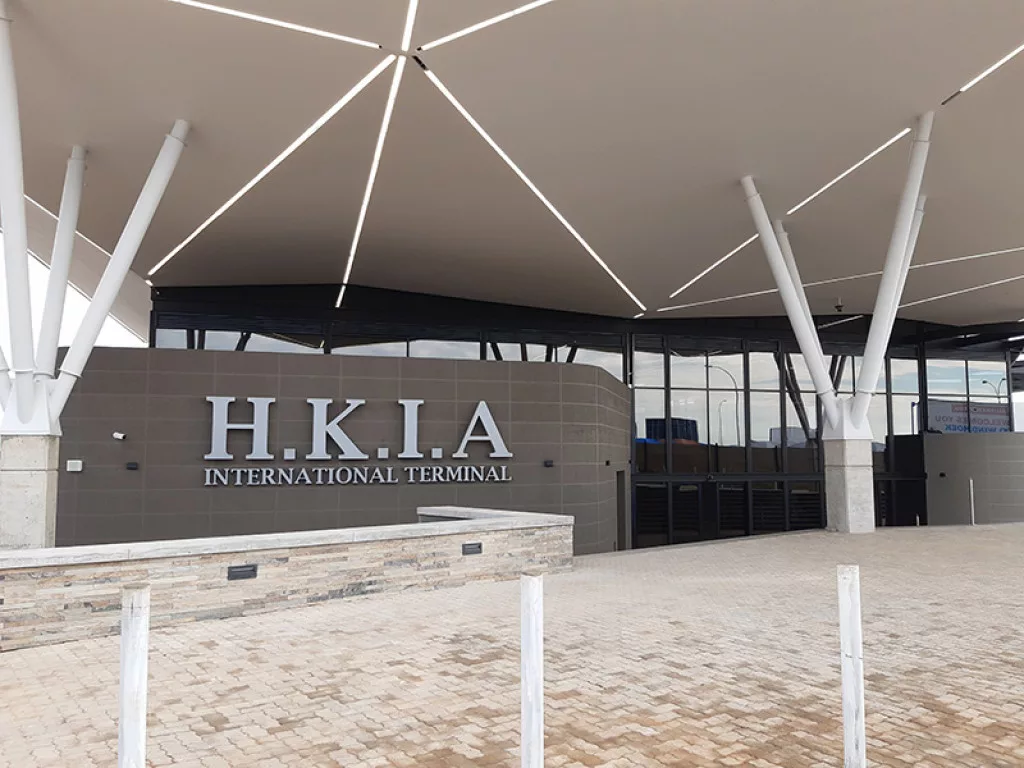 FROM PAST TO PRESENT
Since his youth, Maritz has held a great interest in construction.
"Ever since I can remember, I built roads and bridges out of sand when I was growing up," he reflects fondly. "I also loved to sketch 3D objects and looking back at this I can assume I was always prone to becoming an engineer. It was only when we looked at career options later in school that I was nudged into the direction of engineering; a path that I applied myself to and followed into higher education."
Maritz studied at Stellenbosch University and obtained a degree in Civil Engineering in 2004. He then furthered his education in following years, obtaining a Master's in Civil Engineering specialising in paving engineering.
"I had always been intrigued by road construction and I spent time on road sites as a full-time engineer," Maritz explains. "I joined Lithon Project Consultants in 2005 and eventually became the Office Manager and Director of the company, managing the satellite office of Oshakati and Swakopmund in Namibia. I later became the COO of the company in 2019 and then took over the role of CEO of Lithon Namibia in 2021."
Into the present, Maritz has remained in the exciting and ever-changing space that is the African engineering sector.
"The construction and engineering environment will always be an exciting space to work in," Maritz tells us. "We as engineers are problem solvers, so even through these tough economic times, such as that caused by the COVID-19 pandemic, we always look at opportunities and how to solve problems.
"Despite Namibia's economic slump, I am optimistic for the future and believe that through the intervention of the private sector, in partnership with the government, we will create a prosperous future for coming generations."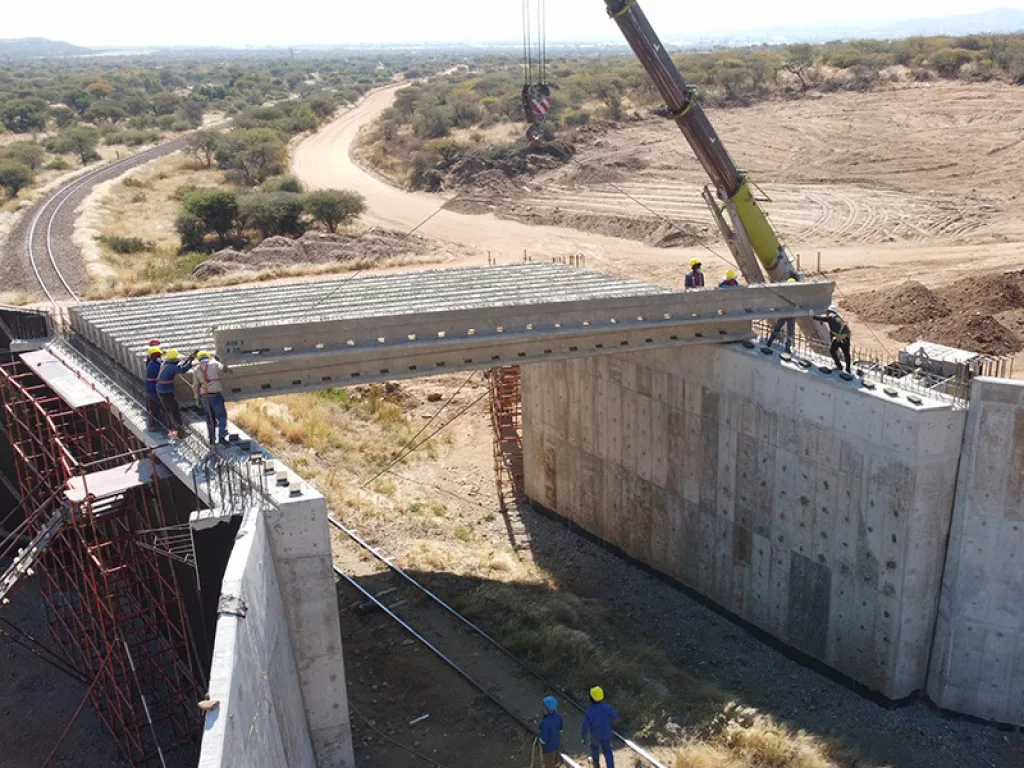 BUILDING NAMIBIA
Moving forward to this optimistic future, Lithon is carrying out multiple projects across Namibia. The firm is the project manager for the upgrade to the Hosea Kutako International Airport Terminal. This project is of national importance, as it is the first port of entry for most tourist and visitors to Namibia. Through Lithon's project management office, the company successfully managed and commissioned the project within the time and budget required despite undertaking the bulk of the work through the COVID-19 pandemic period.
"Another exciting project is the upgrade to freeway standards of the road between Windhoek and Rehoboth," Maritz elaborates. "This project is also of national importance, as it provides an essential link to our neighbour South Africa, where the bulk of our imports via road go, as well as linking Rehoboth and all other residential developments south of Windhoek to the capital city. The total length of the road upgrade is 93 kilometres with a capital estimate in the order of N$7 billion (approximately USD $481 million. The project implementation commenced at the start of 2020."
Lithon were also involved in the design and construction of numerous fuel stations over the past three years as one of the preferred consultants for the National Petroleum Company of Namibia (NamCor). Lithon were recently re-appointed for another three years to rollout numerous fuel stations across the country. The firm provided all engineering services as well as project management services for these fuel stations.
And beyond current projects, Lithon is working on growing its presence as well. According to Maritz, the founder and CEO of Lithon Holdings, Adriaan Grobler, is driving an expansion strategy in Africa to be undertaken over the next 15 years. This strategy will make use of the multitude of opportunities the continent has to offer in the sector.
"Africa is rich in diversity, and although it is not the easiest place to do business, we wholly believe in our purpose to make an impact, and through a focused approach anything is possible," Maritz tells us. "We are excited to export our services across Africa in the short term, and wider beyond Africa in the long term."
For the rest of the year and those beyond, Lithon's primary focus will surround people and expansion, providing its quality project management and multidisciplinary engineering services through its structural, civil, transport, electrical and mechanical departments to clients in Africa, and eventually beyond.