Janine Van Rooyen, Managing Director at Unilever Food Solutions, discusses the value of customer-centricity while putting an emphasis on empowering staff in order to achieve success.
INTRODUCTION
Unilever Food Solutions is for chefs, by chefs.
As the dedicated foodservice business of Unilever, the organisation is an innovative and high-quality professional food ingredients and value adding service provider which has been created by over 300 professional chefs. With strong brands such as Knorr, Carte d'Or and Hellmann's under its umbrella, Unilever Food Solutions consists of talented entrepreneurial professionals that work closely with chefs and distributive partners on a daily basis.
And heading up South Africa's division is Janine Van Rooyen. She is a highly motivated and passionate executive committed to delivering results across the supply chain. Having initially joined Unilever in 2005, Van Rooyen worked her way through the organisation in various roles before becoming Managing Director of Unilever Food Solutions in 2019.
"I've been involved in hospitality for the past 18 years, and I've loved it," she recalls. "I actually originally studied graphic design because I love being creative, but I didn't enjoy it because I was isolated in front of a computer on my own and I love interacting with people too much."
Van Rooyen's zest for speaking to people is prevalent. In fact, Van Rooyen is still friends with customers from her time as a sales consultant over 15 years ago. "It's what it's all about," she enthuses. "It's been a great journey. I love the industry and you make so many connections and lifelong friends."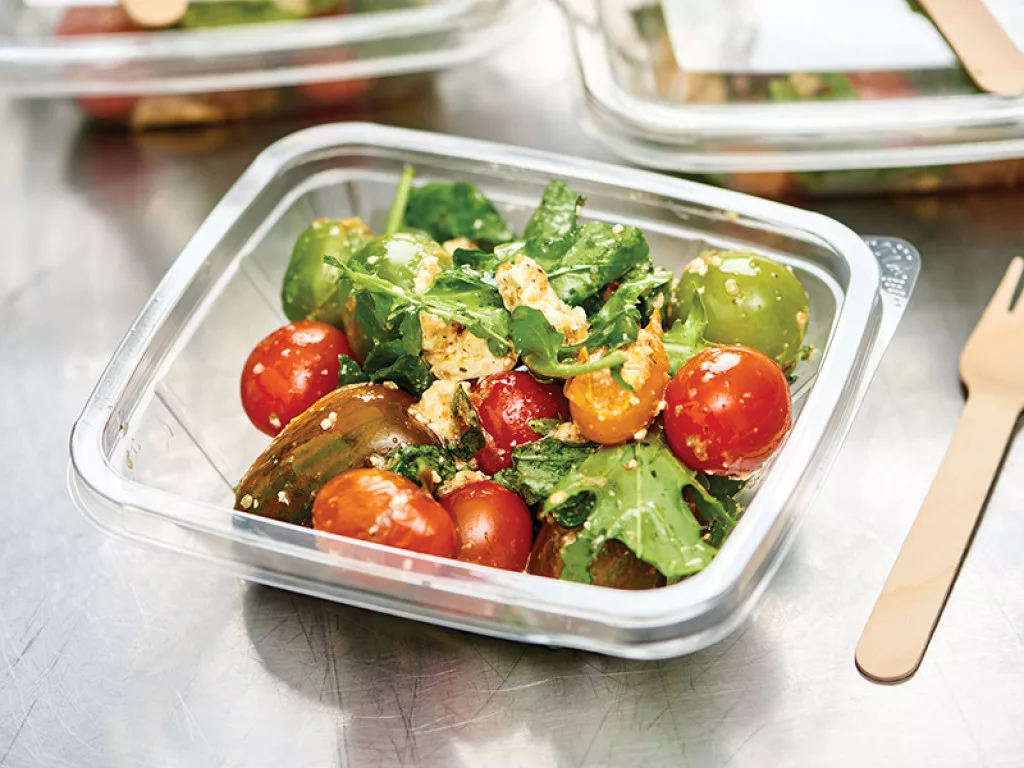 THE WAY BACK
The industry has been one of the sectors affected the most as a result of the COVID-19 pandemic, with lockdowns and restrictions meaning operations across the board stopped almost overnight.
"It has been extremely challenging and was completely unexpected," explains Van Rooyen.
"We moved through the first wave cautiously, so when the second wave hit in December, we were better prepared because we knew what to expect. It has been so heart-breaking to see a lot of these establishments close their doors for good. Tourism used to account for around 1.5 million jobs and now that number is pretty much non-existent.
"However, it is also inspiring to see people standing together and help one another. This made us really decide and question what we wanted to be known for. We want to be known as a company that supports its customers, so we put together a free helpline which anyone in the industry can connect with and donated food to try and play our part."
Indeed, Unilever Food Solutions is a company that values its staff. As soon as it was clear that COVID-19 was in South Africa, the organisation sprang into action and established a plan to protect employees.
"We took guidance from what other countries had already been through which allowed us a degree of preparation," explains Van Rooyen. "Immediately, we decided that our people are the most important thing so we reduced costs in every other area to ensure we could still pay salaries. We had different task teams speaking to customers trying to get payment plans because they owed us money, and shifted to a fully digital business model almost overnight."
For Van Rooyen, she believes that what makes her company stand out is its ability to question its purpose. "What do you want to be known for? This starts with every single employee and the overall business," she says. "Chefs are the heartbeat of the company, and they're involved in every decision that we make."
Unilever Food Solutions' global network of chefs and nutritionists help source the best ingredients, develop quality products and create inspiring on-trend recipes and provide training and support. This will ensure the sales team is equipped with all of the knowledge necessary to better meet demands.
Unilever Food Solutions has its finger firmly on the pulse. The company is used to change and has tried to ensure the right structure is in place along with the correct personnel to meet evolving demands.
"It's about constantly re-evaluating where you are. COVID-19 has accelerated our digital transformation," explains Van Rooyen. "It is incredibly exciting what people are able to do virtually across the world. We're in a scary yet exciting time right now but we'll see what happens."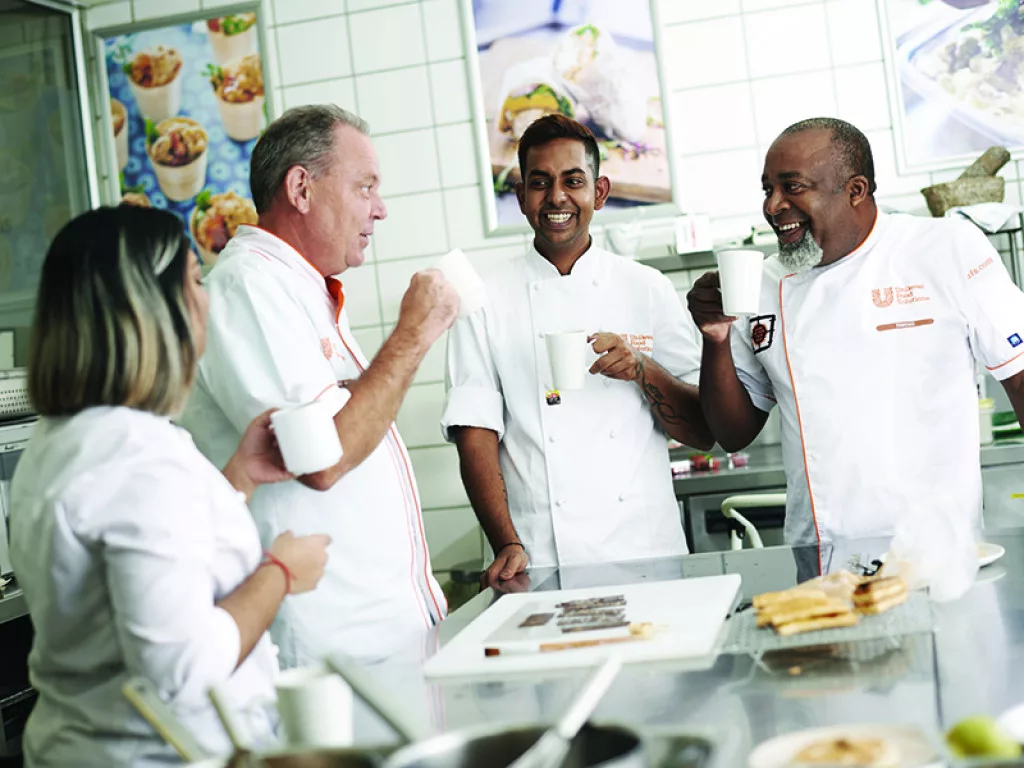 UNILEVER FOOD SOLUTIONS AND CUSTOMER-CENTRICITY
As a leader, Van Rooyen prioritises her customers and stresses the importance of pivoting quickly to meet requirements.
"We look specifically at customer relationship management and there are various tools and technologies that we've invested in globally that we would never have previously thought of. We've invested heavily in creating this really great experience for our customers. With new tools and technology that is available, we can really enhance that consumer experience."
In order to achieve long-term and sustained success in the industry, forming close relationships with partners are an essential component of long-term growth and achievement.
"Our suppliers and partners are extremely important," discusses Van Rooyen. "Over the whole COVID-19 period, you really got to see who was there for you and who wasn't. A good partnership is one that you can request more or less of something, and it is listened to. The long-lasting relationships work both ways.
"What we look for is quality and business integrity. Both areas are hugely important but in the case of business integrity, it is very easy to go down the wrong path when they're desperate for business. We're very open about sharing what our core values are and what we look for in suppliers and partners too."
Unilever Food Solutions is continuously taking steps to improve its sustainability drive and reduce its impact on the environment. As such, the organisation has examined the ways it can improve its sustainability and has formed a sustainable living plan that aims at improving the health and well-being of over one billion people and reducing its impact on the environment by half, while enhancing the livelihoods of millions.
Between 2016 and 2020, Unilever Food Solutions has removed almost 3,000 tonnes of salt, with an average 50 percent salt reduction across its savoury ranges. With salt having always been used to boost flavour, it has increased its herbs, spices and other ingredients to provide that same great taste.
"We have a lot of sustainability initiatives that are linked to some of our key brands. In South Africa, nutrition is a real problem," says Van Rooyen. "A lot of people are malnourished and don't eat enough vegetables. From a food solutions perspective, we're constantly looking at plastics reduction and are scaling this up. We are looking at moving all of our packaging to recyclable and the enhancements that we are making like taking salt and sugar out. We're always on the go and have plenty going on."
Now, armed with a mission to equip its teams with the mentality of change being a necessity, Van Rooyen is excited about what the future could hold for Unilever Food Solutions.
"I truly believe that the future is bright," explains Van Rooyen. "Change isn't going away, and it will only accelerate. The more that we can empower our team with new skills, the better assets they will be. I believe that the future will see a combination of human and digital interactions, while the next big thing we're focusing on is the wellbeing of people. If people are happy then that's 80 percent of your job done because they will want to perform at their best. Over the next few years, hybrid working, digitalisation and the importance of well-being are our most important topics."