As MultiChoice Namibia harnesses the untapped potential of the continent's film and television sector, it is going above and beyond in creating local and innovative content. Managing Director of the company, Roger Gertze, tells us more.
ENRICHING LOCAL BROADCASTING
There is no doubt that the entertainment industry plays a crucial role in millions of households across Africa, bringing to the fore vital information and entertainment to subsequently enrich lives. Evidently, the MultiChoice Group as a whole grew its subscriber base by five percent, totalling 21.8 million users in the last financial year.
The Namibian film and television industry in particular has undergone a significant period of transformation in recent years that has elevated the sector to its current innovative state. This is due to Namibia's prime positioning for industry growth and reaping substantial benefits.
However, Namibia's film and television industry is not without its challenges, namely budgetary constraints, international restrictions, and a lack of resources that have prevented countries such as Namibia from becoming top producers in the global entertainment industry. Feature films, for example, are one of the most expensive to produce, putting heavy strains on directors and producers who struggle to find funds, yet are one of the most profitable and successful components of the entertainment industry.
Consequently, whilst the Namibian film industry has been around for decades, there have been relatively few recent developments.
MultiChoice Namibia, however, is prepared to rise to the challenge, thanks to the capabilities of the next generation of filmmakers, marking a turning-point in the sector.
"Namibian filmmakers are filled to the brim with exciting ideas and concepts. The country itself is home to outstanding locations and production sets that can elevate other international films," Roger Gertze, Managing Director, introduces.
Therefore, although future talent is feeling the effects of the limited impact Namibia is having on the box office, it remains a country ripe with opportunity, thanks to the contribution and recognition from international institutions.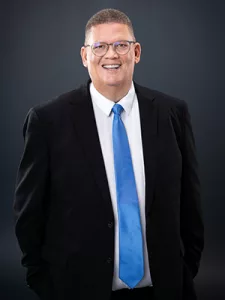 KEY PARTNERSHIPS
From its inception, MultiChoice Namibia set out to be a local business for its people, a promise it continues to honour in four branches across the country with a total of 130 employees and 33 agents.
"Our business empowers, uplifts, upskills, and touches the hearts and minds of Namibians everyday through the very best local and international entertainment. Therefore, we remain committed to future social and economic growth of the country," Gertze tells us.
This is most clearly heralded in the company's commitment to local production, showcased by MultiChoice Namibia's partnership with the national broadcaster, Namibia Broadcasting House (NBC).
"Our involvement in the NBC Film Project will see 26 new Nambian feature films produced locally, harnessing entertainment platforms to give Namibians a voice and empower them to tell their stories by producing more regional content and specifically tailoring it to the local audience," he adds.
To date, the NBC Film Project has 13 films that are forecasted to launch in September 2023, including titles such as Okalila, Tuli & Jessica, InstaLove, BOkwagter, Handholder, Wish for Death, Kauna's ER, and more.
Through the championing of local production, MultiChoice Namibia wants to facilitate a strong connection with its customers by creating content that reflects the local culture, as well as promoting stories and experiences that lead to increased viewership and audience engagement. This fosters a feeling of mutual cooperation between the company and customer, whilst further bolstering the local community.
What makes the NBC Film Project further unique is its offering of consistent work for 50 technical crew members, whilst building and training at least 13 new writers and presenting 52 new actors to the world stage, creating new opportunities for exposure.
"This is vital in allowing the local Namibian creative industry to grow and mature beyond the two years of the project, a fact that makes us immensely proud," highlights Gertze.
VALUABLE INVESTMENT
MultiChoice Namibia has an impressive history of content investment, as its partnership with Namibia Media Holdings has nurtured growth. A landmark of such developments is the launch of Network TV on DStv Channel 285 and GOtv channel 94. This exclusive set of Nambian channels provides hyperlocal content to Namibians, broadcasting local current affairs, debates, Namibian sports, youth programming and entertainment shows.
The company also prides itself on consistently listening to its customers and their everchanging needs, to ensure that it not only meets, but exceeds their service expectations. This is highlighted by its significant investment in internal digital infrastructure, including two leading digital self-service applications, known as MyDSTV and MyGOtv, which provide self-service capabilities to its DStv and GOtv customers.
Both applications provide fully comprehensive and all-encompassing services that are available to users on a 24/7 basis. On top of this, customers can also enjoy 16 real-time payment integrations that facilitate communication channels, making it easy to reconnect from the comfort of the customer's home.
Alongside the expanding needs of its customers, MultiChoice Namibia is dedicated to investing in the well-being of its staff. A particularly important element of the company's welfare responsibilities lies in the value of female empowerment within the wider context of the entertainment industry.
The company views entertainment as an essential catalyst for social change and a tool of empowerment, with the industry making enormous efforts to equally represent men and women and subsequently close the gender gap. MultiChoice Namibia is at the forefront of this change, represented by its partnership with NBC, which boasts seven of its 13 films produced by women.
Therefore, MultiChoice Namibia is proactively challenging the view that the film and television sector is only a place for men in Africa, allowing a space for women to occupy leadership roles and reach their full potential.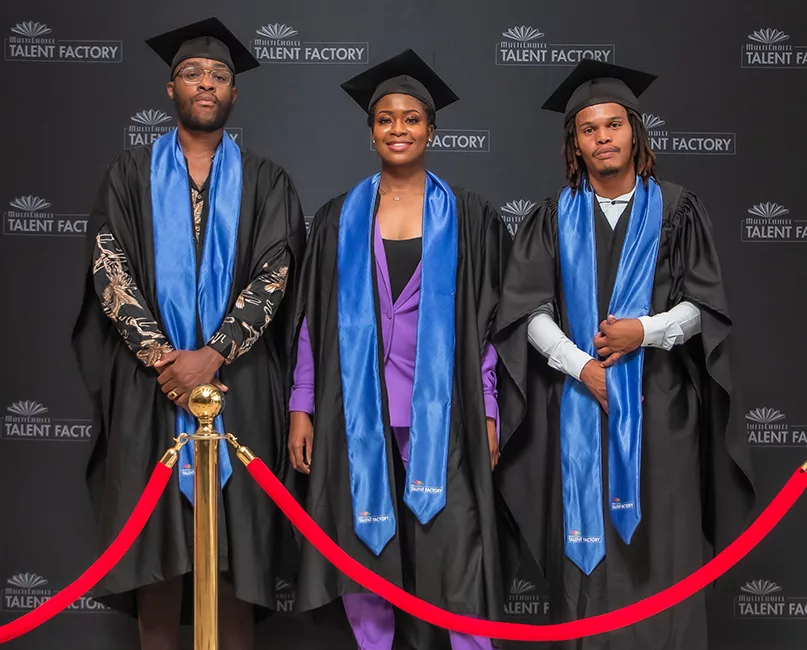 MOVING FORWARDS
As the company forecasts its trajectory, MultiChoice Namibia is looking forward to broadcasting content that will set it apart from its competitors, such as the development of local content creation in partnership with NBC.
Elsewhere, the company is currently developing specialised local sports channels that will allow millions to watch long-awaited sporting events. These include broadcasting the success of Namibian international rugby team, nicknamed the Welwitschias, who have qualified for the upcoming Rugby World Cup. Additionally, the advancements of the country's cricket and athletics teams will be showcased across MultiChoice Namibia's locally created sports channels and radio stations, which are instrumental in developing opportunities for Namibians.
Furthermore, the company strives to move with the trends of the industry by becoming more experimental with streaming services and following the direction of audience viewing. This is most clearly showcased in the MyDStv and MyGOtv apps, as they represent the company's entry into the streaming world. "It's clear that today's culture is vastly different to that of 30 years ago, and it's the entertainment industry's job to not only reflect the current culture but keep pushing it to evolve and adapt," concludes Gertze.
MULTICHOICE NAMIBIA PARTNER