With COVID-19 in the rear-view, NAS Airport Services Limited is answering the need for rising catering services across Kenya and expanding its business lines for the future. Stephane Lopez, General Manager of the company, tells us more.
INTRODUCTION
The COVID-19 pandemic has certainly pushed companies to re-assess their plans and priorities moving ahead through the decade.
In the realm of airline catering, this period has really proved to be a make-or-break moment, with a substantial level of adaptation required to deal with a global pause in travel and the resulting disruption caused to travel-based services.
"For everyone across every industry, the impact of COVID-19 in the last two years has been like exploring the unknown and has remained unprecedented until quite recently," begins Stephane Lopez, General Manager at NAS Airport Services Limited, an inflight catering company based in Nairobi, Kenya. "We have weathered the storm whilst ensuring our mandate to protect our customers, team members, our shareholders and our company.
"This has been our focus over the period, and all the while we have shifted our mindset and business by diversifying our business lines."
In light of this need to diversify, NAS has entered the retail sector, as well as developing it's laundry business and laboratory division and forming partnerships with new customers.
For Lopez, this diversification is one of three key elements of the company that have kept NAS in the air during this trying time.
"I believe that we are still operational in the sector due to expanding into these fields, the long-term and new customers' relationships that we have had and developed during this time, but most of all, our dedicated staff," he continues. "Our team members are our biggest asset and they have been the key to everything that we have accomplished throughout this challenging time.
"The sacrifices that we have all made have helped us pull through, and it has not only showed the level of passion that they hold, but also their incredible team spirit."
The Kenyan economy, and Africa in general, is very resilient. Despite the challenges faced and the unquestionable negative impacts caused by the COVID-19 pandemic, this resilience has carried Kenya and the wider continent forward through the past two years.
"When you fly out of Nairobi (Kenya), at the entrance to the airports there are large adverts from the tourism board that say: 'If you have something to take home, it's our resilient spirit', and it really is true," Lopez muses.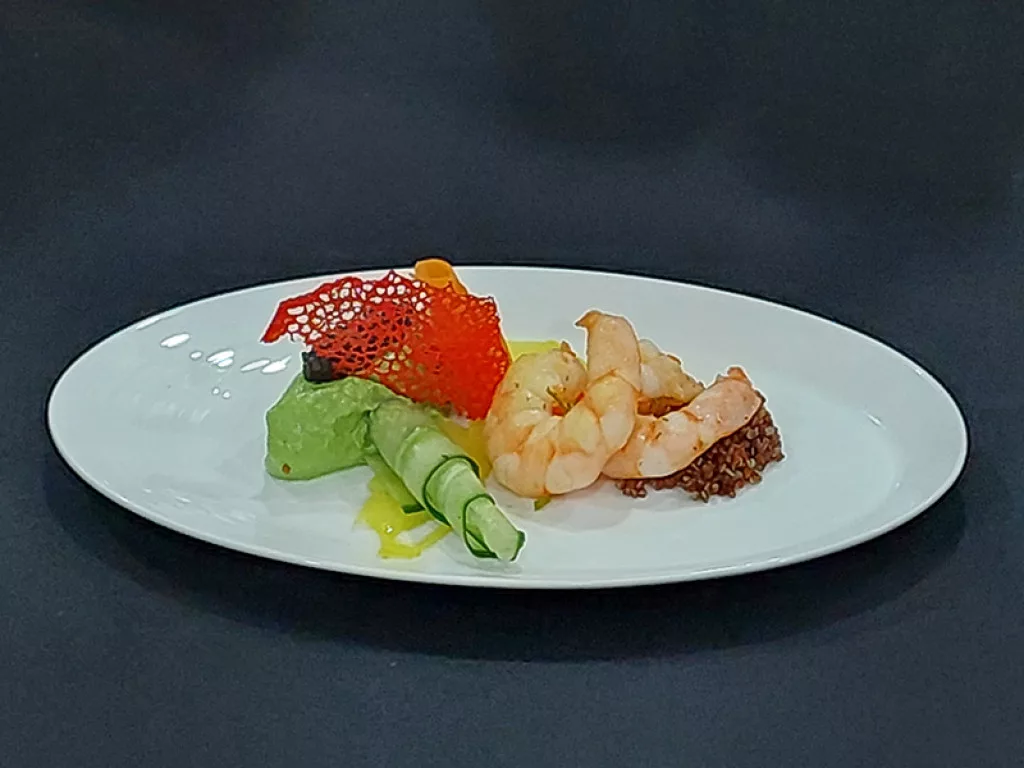 73 YEARS IN OPERATION
NAS has a long and proud history of service, having been established in 1949. The company is an on-site airport catering facility serving domestic and international airlines that fly in and out of Jomo Kenyatta International Airport (JKIA) in Nairobi, Moi International Airport (MIA) in Mombasa and Kisumu International Airport (KIS) in Kisumu.
"NAS is a 73-year-old Kenyan company owned by Servair, a Gategroup member, and we carry a very strong and supportive relationship with our people and shareholders," Lopez tells us proudly. "NAS is built on consistent growth and bold innovation that dates back to its formation as a company, pre-dating the establishment of JKIA and has the unparalleled advantage of growing with the airport."
From humble beginnings operating out of a wooden shack, today NAS boasts state-of-the-art world-class brands, reputable fully integrated inflight catering services, laundry solutions, airport bars and lounges, laboratory and ship chandelling services and a fully-fledged corporate catering brand – NAS Cuisine.
"We are primarily based in Nairobi, and we have around 950 staff across the whole company," Lopez continues. "Our core business is in the area of in-flight catering, though we also operate many other diverse business lines such as corporate catering, and in Mombasa, a shipping line catering segment.
"We also have our laboratory which is very important to the company for multiple reasons. Firstly, it allows us to control our food safety processes, but it also allows us to work with our suppliers and other businesses such as hotels that require our services. Our retail sector business has evolved and we are supplying some supermarkets, and as such they have made use of our laboratory for such services. We are also providing catering services to the SGR, the main trainline between Nairobi and Mombasa!"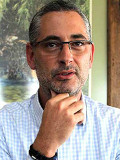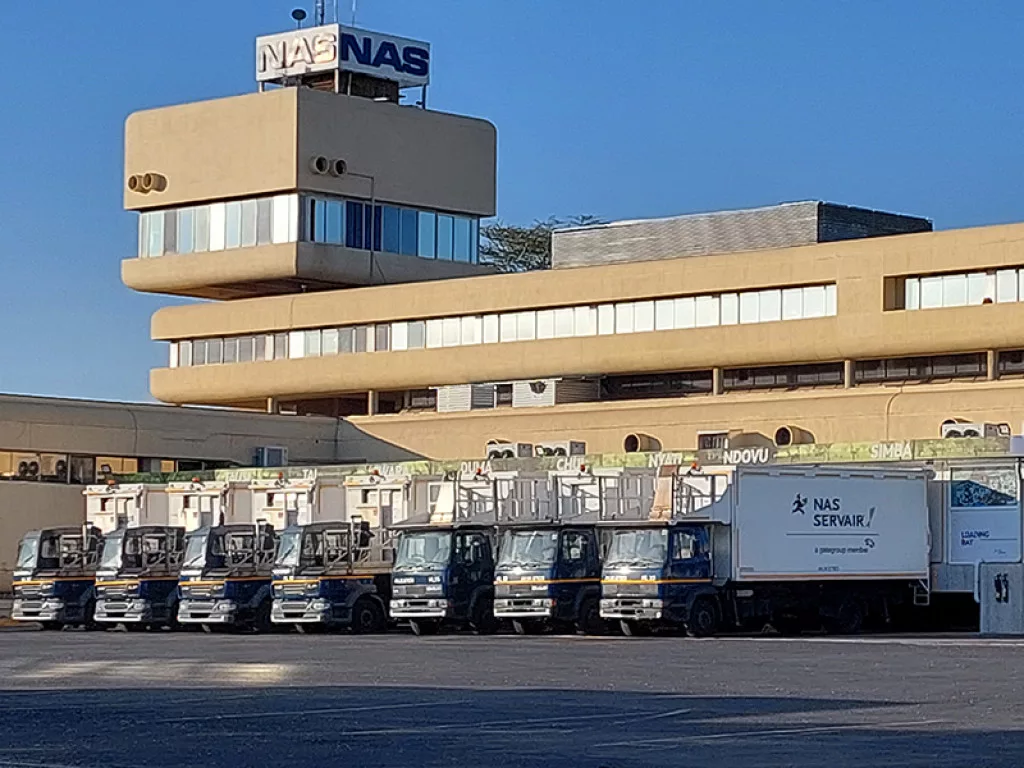 OPEN OPPORTUNITIES
Surprisingly for NAS, COVID-19 has not only brought challenges to the fore, but also provided the company with the drive to reach out and expand in many alternative areas of business. This diversification of services has opened NAS up to a whole new wealth of opportunity, and in light of this, the company is planning to keep growing in such a way.
"Our plan is to continue to grow our equipment capacity as much as we can. As with many companies following the COVID-19 period of uncertainty, investing in our production tools – especially in our culinary capacity – is particularly important," Lopez says. "NAS is an old company, but we have a start-up spirit – we have a young mindset.
"Our investments do not fall on a singular aspect of the business, but instead we are investing in our businesses overall and streamlining our activities throughout our many business lines with new machinery and equipment combined with digitisation and sustainability engagements across all our processes with the overall aim to grow our production and operations."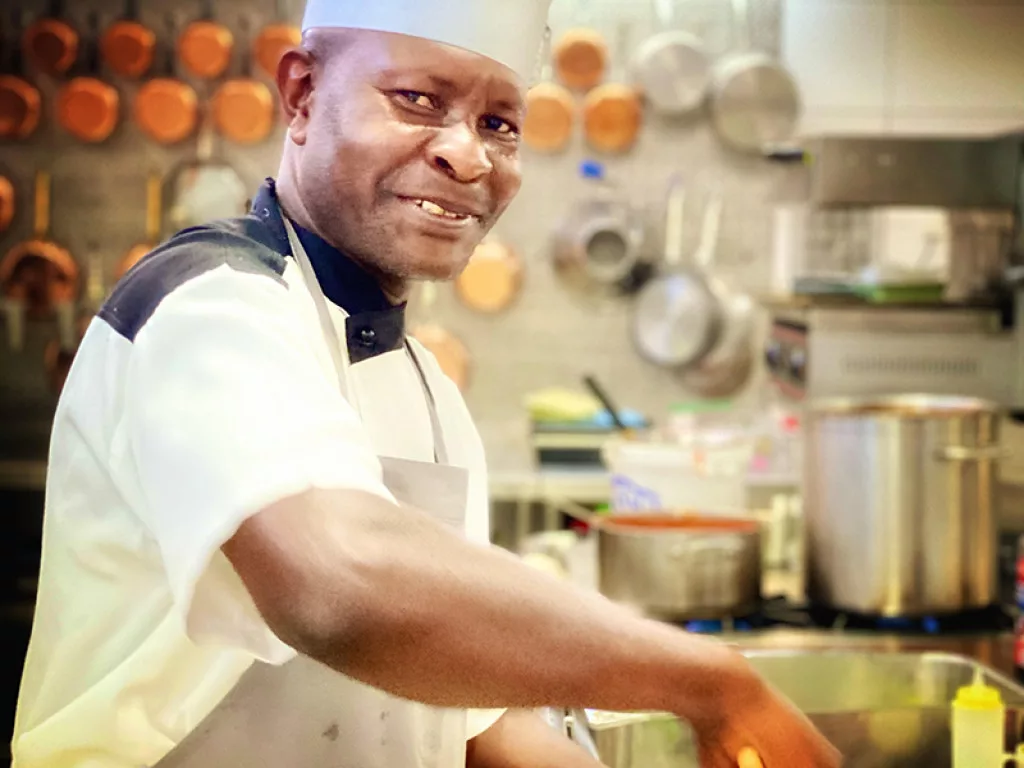 PLANNING FOR THE FUTURE
With this in mind, the future of NAS' focus rests on the people that the company serves, and those that make it what it is.
"The first priority is to remain as agile and flexible for our customers as possible, and remain their preferred supplier," Lopez explains. "Of course, there is always competition that keeps us on our toes and thinking outside the box. But, across our range of business lines, the first and foremost necessity is to stay close to our customers and to respond to their requirements and expectations.
"For NAS in Kenya, it is also critical that we remain an attractive employer in the country and continue to be a people-centric company. That's key for us and has been since the beginning of the COVID-19 pandemic and the resulting challenges."
Within this sphere of planning, NAS aims to continue growing its in-house talent through training its current staff, recognising their personal goals, and bringing aboard new talent for the coming years as well.
"We must continue to grow our talent pool because they will be very important for the future of the company," Lopez says. "This is in line with exploring new business lines and opportunities that we can move into, because this adaptability has helped us remain resilient in the past two years, and it provides NAS a greater chance to offer its services to those customers and businesses that need them.
"On top of all this, we must remain on top of our equipment maintenance to ensure that everything keeps operating smoothly and to the best standards possible moving forward."
VIEW THE NAS AIRPORT SERVICES LIMITED BROCHURE