Chuck Nwapa, CEO at Plus Petroleum Ltd discusses Nigeria's nascent bunkering industry and pioneering expansion on the West African Coast.
INTRODUCTION
I think you are looking at an industry that is about to explode," opens Mr. Chuck Nwapa, CEO at Plus Petroleum Ltd.
Bunkering holds an essential position as the very backbone of maritime trade, delivering the lifeblood of the industry. Although an age-old global business, along the West African Coast, most enterprises within the bunkering industry are in their infancy.
Incorporated in 2011, Plus Petroleum is one such company. Despite its youth, this small enterprise is at the very fore of the bunkering trade as an independent solutions provider.
"It may be an ancient industry globally but it's not very mature here, so we are sort of the pioneers in the industry and we had to develop every practice and set the standard," Nwapa comments.
This works in Plus Petroleum's favour, giving them the freedom to define their mode of operations and practice without the expectations of a precedent.
A burgeoning industry
In Nwapa's native country of Nigeria, major ports such as Bonny and Burutu are central to the shipment of petroleum, making Plus Petroleum's Lagos headquarters a strategic location.
"Nigeria is a large oil and gas producing country, which means offshore facilities and deep-water facilities. All I see here are marine vessels' consumption of bunker fuel. I would argue also that this is the largest container traffic shipping route in Africa," he states.
Regardless of this, bunkering is very much in a stage of infancy as the country explores the industry's full possibilities.
"The bunkering industry in Nigeria was unlocked in 2013 so it's pretty nascent," Nwapa comments.
Outside of Nigeria, the company has physical operations spanning the West African Coast, 'from Lomé to Ghana.' Plus Petroleum has a monopoly on a wide range of maritime services, catering to a myriad of bunkering solutions in the industry.
After graduating from New York's Rochester Institute of Technology, Nwapa got his first taste of the oil and gas sector selling cement pumpers for oil rigs with Schlumberger.
"When I moved back to Nigeria in 2012, I worked at SeaWolf, the foremost indigenous trading company in Nigeria, and part of my work there was bunker fuel purchasing," he tells us.
This position offered valuable insight into the shortfalls of the industry.
"I saw some of the issues that we really encountered as a business in having to filter through legitimate bunker suppliers and I said to myself, this should be a simple thing. Why is there so much complexity around this? Why are people always short supplying, why is the quality always poor? And so, I began to look into it," Nwapa explains.
This proved fortuitous timing as it coincided with the Nigerian government's opening of the bunkering space in 2013 to welcome new entrants into the industries, offering Nwapa and his company the window they needed.
The idea of identifying a flaw in the market and seeking to fill it is a defining theme of Nwapa's career trajectory and gave direction to the founding days of Plus Petroleum.
"The physical solutions in this market are just not tailored to the local environment. So for me, that creates an opportunity for locals like us who take the business seriously and approach it very technically to exist – that's how we built our business."
Fast forward to the industry today, and we see it as a sector shaped by dynamism, as more and more global companies are looking to the continent and West Africa in particular.
"The internationals, the Minervas, the Monjasas, the TFG Marines, through Trafigura, the PSTVs, Bunker Holding… they are all coming into this space because this is the only space where there is significant upside potential in conventional bunkering," Nwapa informs us.
"Right now, most of the bunkering is done – apart from some of the other ports, like Port Gentil in Gabon, those in Cape Town, Durban… all those ports – but most of the action is in Lomé, and that's where most of the shipping comes in," he adds.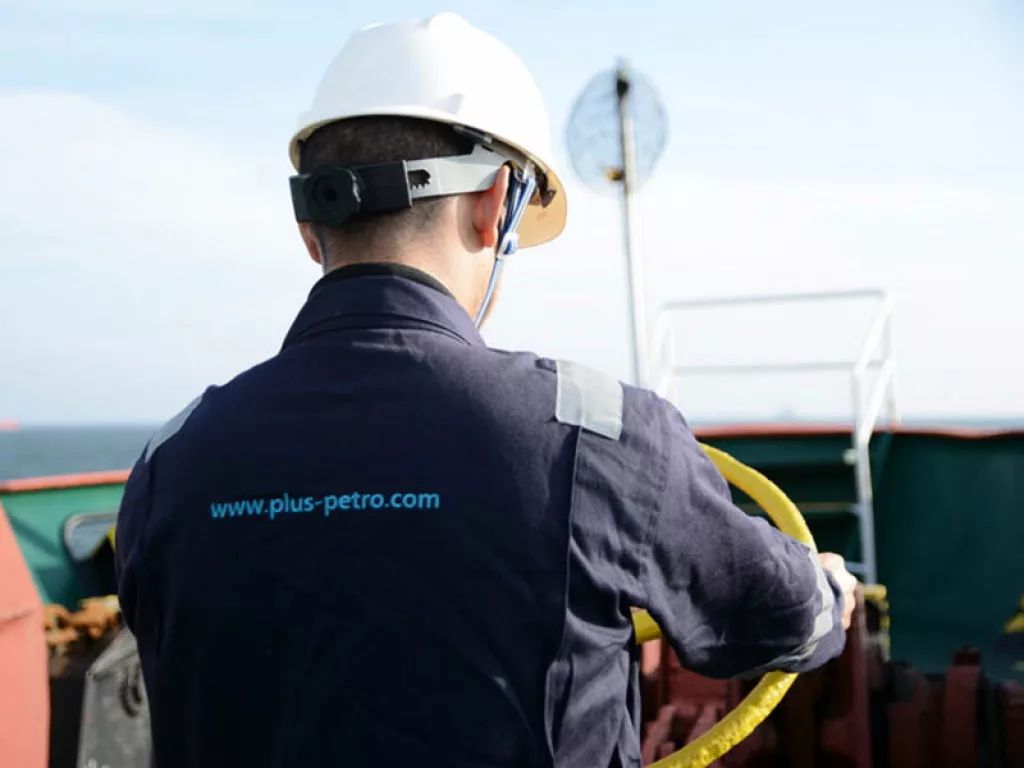 SUPPLY CHAIN MANAGEMENT
Turning to talk of the company's supply chain operations, Nwapa comments, "by focusing our operations on quality, timely delivery and safety, we've built a pretty staunch supply chain."
"In our supply chain, the key things are quality of the product, the timeliness in the delivery of the product, the safe and secure delivery, and finally the customer interface. These are the four basic things we built our operation around," he explains.
Indeed, the company's structure has been designed to align with these four values, all the way from the commercial department that brings in the business, to the operations department that communicates with the vessels to ensure the smooth and safe transportation of the product from source to client.
Quality is essential, avoiding the notorious 'bunker boys' that have become a blight to the industry, looking to make 'quick cash' by selling unadulterated products.
"We buy our products only from certified sources, and by this, I mean internationally verified/trusted sources like some of our trading partners, such as British Petroleum (BP), Shell, Totsa, etc."
Trade partners and collaborators are carefully selected, based on those that mirror Plus Petroleum's own values.
"We always look for people and companies who share the same values of seriousness, hard work, practicality and those people who believe in us," Nwapa adds.
In light of their relatively young position in the industry, Plus Petroleum recognises the opportunity to learn from their established partners and suppliers, mimicking their methods of operation to improve their own.
"As a solid trade partner, which for us is BP, we look at the way they run their things in their jurisdictions, and we try to emulate some of the positive characteristics we see there."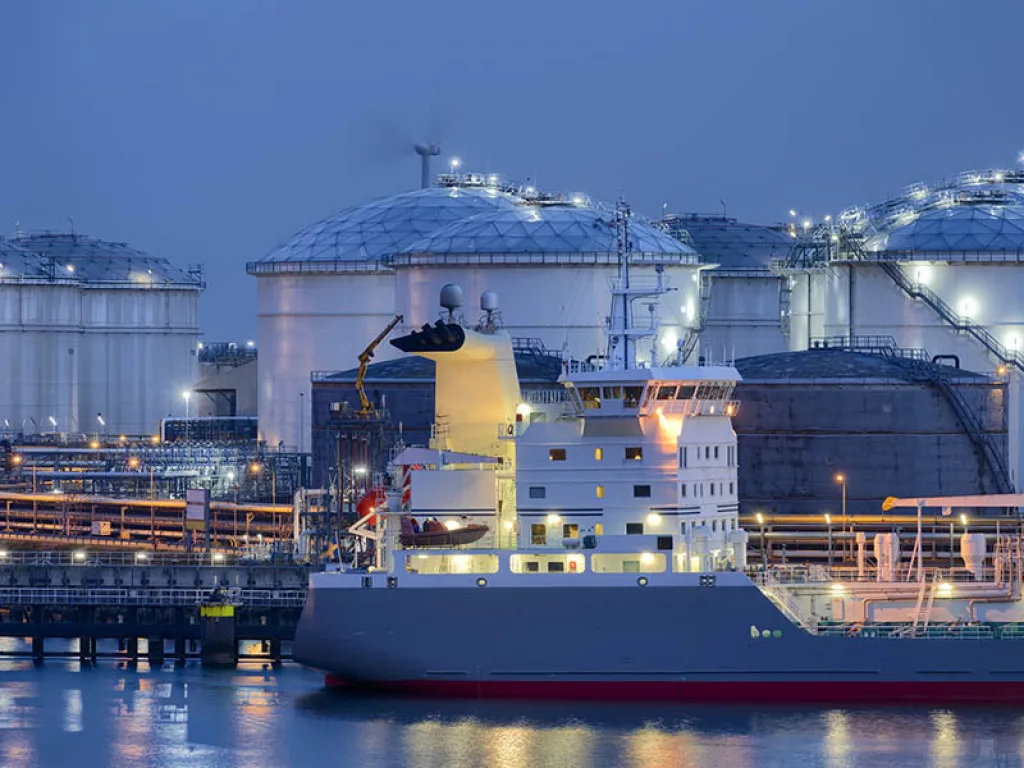 SURVIVING THE PANDEMIC
As with all industries, 2020 proved to be a tumultuous time for Plus Petroleum, described by Nwapa as, 'a year of survival.' Nevertheless, operating under such challenging conditions had the benefit of streamlining operations.
"It forced us to become more efficient, to become more diligent, to become more detail oriented and to focus more on cost reduction approaches in our business," he explains.
The company's location posed its own set of challenges, necessitating an unparalleled level of creativity and initiative to overcome.
"Obviously in a country like Nigeria where a lot of our clients pay us in local currency and we buy most of our products in USD, it was a challenge, but we got more creative. We got really ingenuous in navigating through the tough times," he comments.