Driving an enhanced future for African energy, East African Power is transforming communities and economies through its provision of hydro and solar power plants, alongside impactful social development. CEO, Dan Klinck, tells us more.
INTRODUCTION
"It remains so empowering every time we can make a difference in people's lives."
A passionate visionary and highly successful entrepreneur, as the Founder and CEO of East African Power (EAP), Dan Klinck provides the guiding direction for operations and brings a vibrant vitality to the company's mission in helping to transform lives.
"My background was in finance, so naturally I expected to stay on that trajectory of investment making, but I was always intrigued with the possibilities of what I could do for people who are financially unstable, to help them in some meaningful way," opens Klinck.
For the past 18 years, Klinck has worked as an entrepreneur and business executive, holding esteemed leadership positions in a broad range of industries including energy, finance, manufacturing, biotech and construction in a variety of Asian, North American and African marketplaces. This is alongside the foundation of Empowering Villages (EV), a non-profit organisation focused on energy access, environmental sustainability and economic development.
"After spending time in Rwanda, a nation where at the time, only 15 percent of the country had access to power, I began to find that with every single investment opportunity I explored, nothing was viable without power. Without an affordable, reliable power supply, none of these businesses that I was looking into could run effectively," he adds.
It was this moment of enlightenment that led directly to the formation of EAP.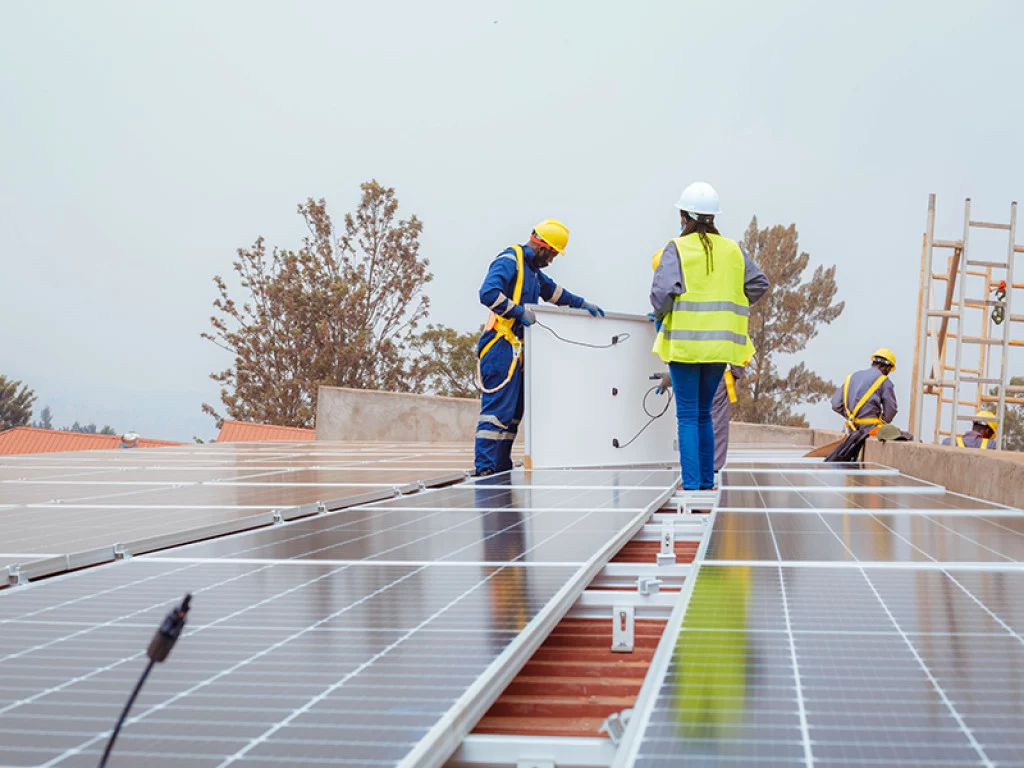 POWERING AFRICA
EAP is an integrated renewable energy development and engineering company, delivering clean, affordable and reliable energy solutions. A long-term, social-impact-oriented Independent Power Producer (IPP), EAP specialises in the development, design, construction, and operation of hydro and solar power plants in Africa.
As a company that develops projects from the ground up, EAP has the expertise to assist developers, public institutions, and private stakeholders at every stage of development, ranging from pre-development to operation and maintenance. The expert team comprises project managers, engineers, environmental, finance and legal experts with extended experience in energy development across sub-Saharan Africa.
Klinck believes the energy industry in Africa is one of unrivalled excitement and potential for fulfilment.
"This is an absolutely thrilling industry to be involved in. At times it requires a real need for grit, determination and optimism, as projects can take a long time to come to fruition. However, it is an industry that rewards patience with a great sense of pride at what can be achieved," he adds.
In 2012, Klinck found a developing hydropower project in Rwanda to kickstart his entry into the energy industry. Accepting the immense challenge, he took over management and commissioning of the project, which offered a tremendous number of jobs and opportunities to the local community. This social enhancement has since become a core philosophy for EAP's model of sustainable development.
"Seeing what power could do from an infrastructure perspective, really opened my eyes," he affirms.
EAP must remain flexible to its clients' needs and the governments it works with. The optimism of its CEO is reflected in the uplifting feel around the business at present as the company has grown steadily to become an established player in the African industry and aims to continue this exponential growth over the next 10 years.
The main challenges encountered, which EAP constantly battles against, are threefold in this sector. First, EAP is battling with the rising cost of materials and logistics while there's continue downward pressure on tariffs. This is alongside the significant stumbling block of being able to deliver affordable power, when the cost of capital is so high in riskier frontier markets such as The Democratic Republic of Congo (DRC), Central African Republic or Somalia all while bearing the cost of dealing with challenging and fragmented regulatory environments.
"EAP is proud to be truly catalytic in providing electricity and how that helps in tackling poverty, and powering economies," Klinck explains.
"We are excited not simply by the provision of power across Africa but by what that power can do for communities. Nothing beats that feeling of being in a remote village somewhere and seeing the lights turning on for the first time."
BIHONGORA MULTIPURPOSE HYDROPOWER PROJECT
A major focus moving forward for EAP is the Bihongora Multipurpose Hydropower Project. This ambitious initiative will combine a hydropower plant with a sustainable agriculture business programme and a local mini-grid with productive use equipment in the heart of the Rubavu District of Rwanda. The 4.2 megawatt (MW) run-of-the-river plant will have a hybrid intake structure that includes irrigation of a women's agriculture coop, which will grow high value crops and process them locally thanks to EAP's EMPWR Pod successfully tried and tested during the Utilities 2.0 pilot with Power for All in Uganda. The project also includes a 50 kilowatt (kW) mini-grid that will supply affordable energy to a Micro-Industrial Park and an EV Centre, which will include a multipurpose community building, a library and learning centre, and an agricultural centre of excellence. The community empowerment and growth aspects are fully realised and will be integrated into the project.
The hydropower plant will produce 25 gigawatt hours (GWh) of electricity annually, which will mitigate 13,600 tonnes of CO2e. Bihongora will also provide 1,100 direct jobs for locals during construction and aims to deliver a large impact on socio-economic development. For example, the Women's Agriculture Cooperative Program will create jobs and stimulate women's economic empowerment. Elsewhere, the mini-grid will provide energy to local micro-businesses, and the community centre will develop social and educational initiatives. The project brings a ground-breaking, inclusive and community-based approach to hydropower planning and development, aligned with the core beliefs of EAP.
"Bihongora will provide an excess of new jobs in the local area during construction and therefore marks a proud achievement for us in Rwanda," notes Klinck.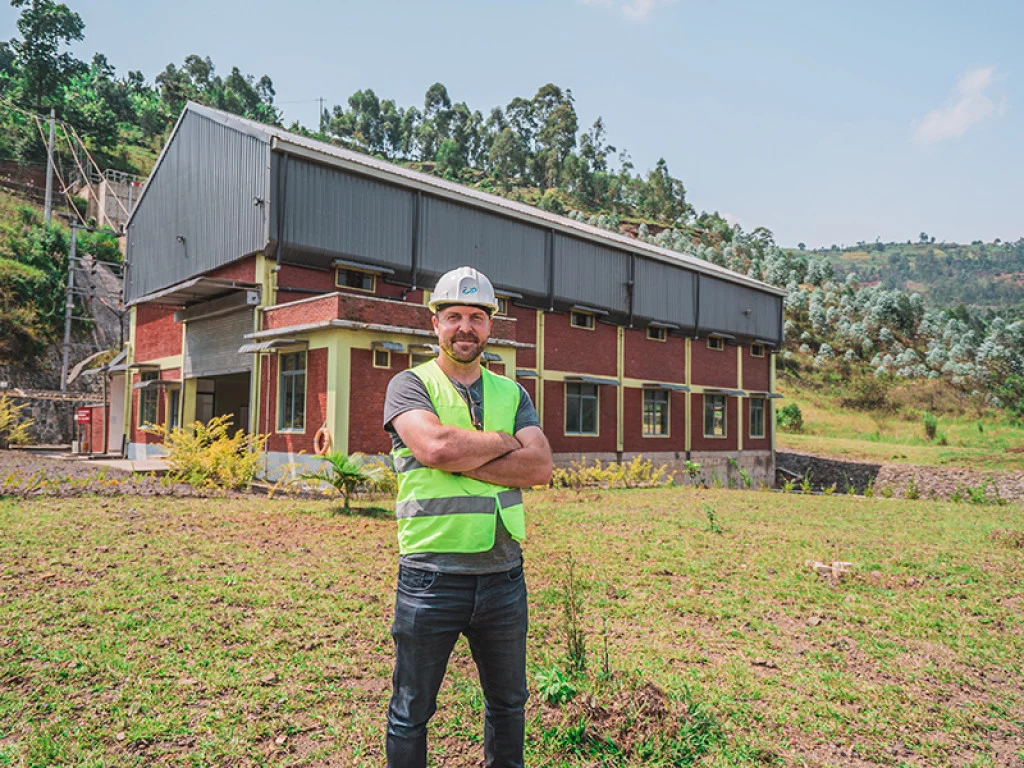 EMPOWERING VILLAGES
EAP is extremely proud of the crucial role it played in the creation of EV. The company's corporate social responsibility projects led to the birth of EV in 2020, with the support of EAP's investors, an opportunity to branch off and create a separate non-profit organisation was then developed. There is an important need for EV as a new organisation, to focus on collaborating with local communities to implement next-generation utilities, incubate strategic enterprises and leverage technology to unlock new opportunities.
"The mission statement of this project is to build value for villages through lasting utilities and profitable enterprises that radiate light and life," explains Klinck.
With the help of visionary entrepreneurs such as Klinck, EAP and EV now share a special bond, collaborating on multiple projects to create value and empower villages across Africa. Heading into a bright, power-filled future, every EAP utility-scale project will include an EV project to accelerate access to electricity and develop local enterprise.
Additionally, EV is developing a new model, the EMPWR Hubs, to leverage local access to power and available resources to stimulate the micro-economic environment.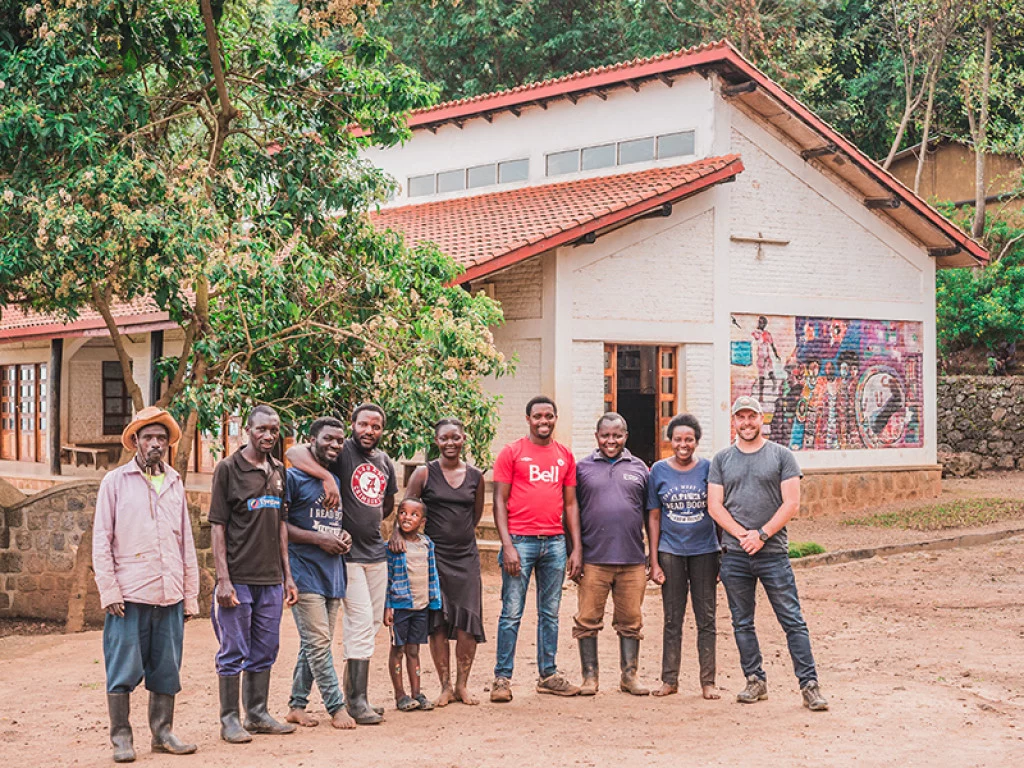 ENTERING THE EXECUTION PHASE
With 100 members of staff involved in the core business, and around 100 more hard working members of EAP involved with subsidiaries and partner businesses, staff retention is of vital importance to the company as it takes time to develop the level of expertise which is required.
"Our staff are vastly experienced, with some members possessing up to 40 years of industry experience," states Klinck.
"We encourage all of our staff to continuously seek personal and professional development, and to get involved with community and social programmes such as access to water and electric cook stove start-ups," he continues.
During the COVID-19 pandemic, EAP decided to further retrain and develop staff, even throughout the enforced shutdown of operations. Not a single staff member was dismissed during this chaotic time, and the company instead opted to proactively take advantage of this opportunity for development across every area of the business.
"In 10 years, we've realised 10 projects, and we have 50 more in our current pipeline, placing us on a great trajectory to of achieving 1GW by 2030."
Now that operations within the industry are back in full swing, the next year for EAP is all about entering the execution phase of all current projects.
"The next 12 months should see the conversion of our now extensive portfolio into the construction phase of development across all proposed works," he adds.
"Being able to develop a business which can give back, and has a high social impact, has been truly awesome," Klinck concludes with contagious enthusiasm.