We speak with Habil Olaka, CEO of the Kenya Bankers Association as the pioneering association to champion an innovative and inclusive banking sector in Kenya.
INTRODUCTION
As an umbrella body for all commercial banks regulated by the Central Bank of Kenya (CBK), the Kenya Bankers Association (KBA) stands as the collective voice behind the East African country's dynamic finance sector. Promoting industry development and economic growth, we explore the association's origins and current objectives with CEO, Habil Olaka.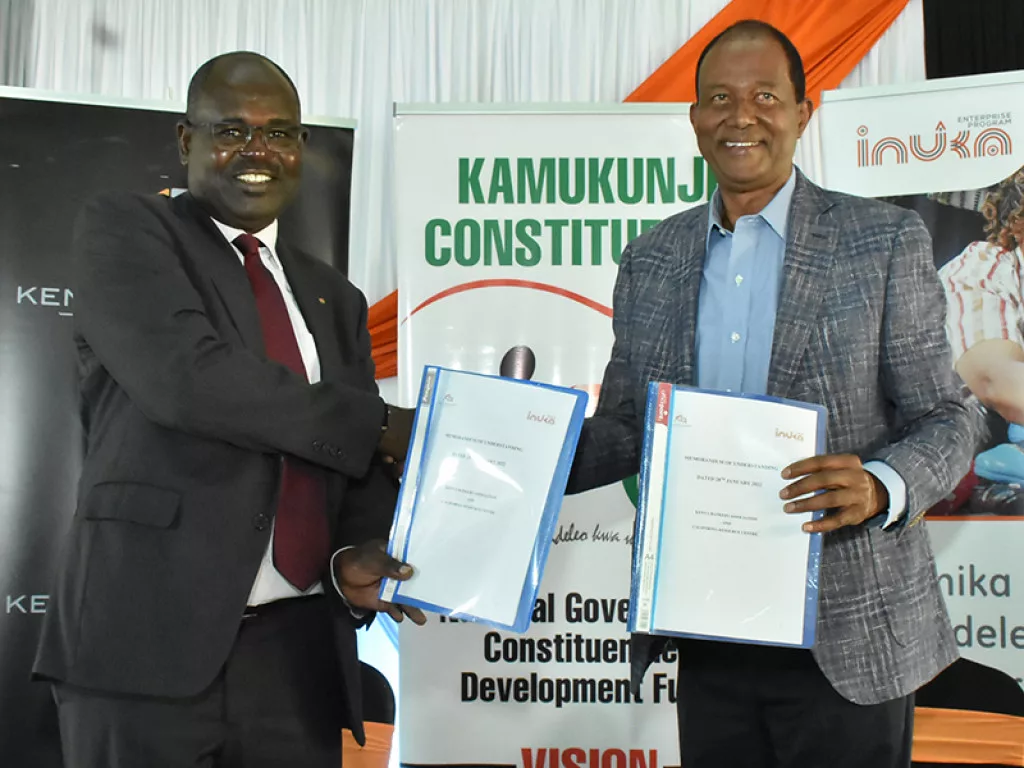 INTERVIEW: KENYA BANKERS ASSOCIATION
Can you talk us through the origins of the Kenya Bankers Association, how it came about, and its initial vision?
Habil Olaka, CEO (HO): The KBA was registered as an industry association on 16th July 1962 by the Registrar of Trade Unions. In its formative years, the main aim of the association was to cater for the interests of the member banks in negotiating terms and conditions of service amongst employees unable to unionise, and as far as possible to standardise management practices to ensure harmony in the industry. Over time, the ambition of the association has evolved to include promoting industry development and economic growth by engaging the government and sector regulator, Central Bank of Kenya (CBK).
Under the current Strategic Plan (2019- 2023), KBA is working closely with its members and stakeholders to intensify efforts towards deepening financial inclusion across all segments of the economy by facilitating access to affordable banking services through enhanced technological innovation and sector-wide efficiency programmes.
As the umbrella body of the commercial banks licenced and regulated by the CBK with a current membership of 46 financial institutions, KBA continues to reinforce a reputable and professional banking sector in a bid to best support Kenyans, who entrust their ambitions and hard-earned resources with its member banks.
Since inception, how has the KBA developed and progressed in terms of its key objectives and the messages it tries to get across?
HO: As the leading industry advocacy group of the financial services sector, it is our ambition to ensure that we continue to be relevant to banks and the banking public. We recognise as banks that our market is dynamic, and we face increased competition both internally across banks and externally from new entrants such as non-bank FinTech's. We seek to ensure we stay connected to our customers by improving service delivery, lowering the cost of banking services, and advocating for an enabling environment that promotes financial services innovation.
In line with our commitment to promote financial inclusion for all, the association has rolled out various initiatives aimed at facilitating access to credit and deepening the participation of vulnerable groups in the financial system. One of these initiatives includes the Inuka SME Programme, which seeks to build capacity among small businesses to formalise and run smoothly in order to access credit. In 2021, the programme reached over 10,000 MSMEs in Kenya.
The association has also been keen to remove technological and physical barriers that limit the participation of persons with disabilities in the financial system. Under the Digital Accessibility Project being coordinated by KBA, 31 banks have articulated their initial accessibility plans, setting the stage for a phased-out implementation of accessibility initiatives. The blueprints have been consolidated into a harmonised industry roadmap which we hope will see all banks achieve full accessibility by the year 2024 or sooner. They include setting up mechanisms to identify persons with disabilities whenever they visit bank branches and having service counters dedicated to this important segment of the banking public.
The industry has also developed a Kenyan sign language application called the Deaf Elimu Banking Mobile App, to support bank staff to learn bank-environment sign language and serve customers better.
The association has also sustained research to inform the sector's policies, regulations, and strategic positions. We are proud of the gains achieved through our research efforts, which have enabled us over the years to coordinate our advocacy programmes from a fact-based perspective.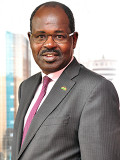 What do you find most exciting about Kenya's finance sector?
HO: I think one of the most inspiring aspects of Kenya's financial sector is the pace of innovation. This market continues to pioneer some of the most transformative financial innovations that resonate with the prevailing needs. These include trend-setting solutions such as mobile money transfer service, M-PESA. We also have the bank account to bank account funds transfer service, PesaLink, which facilitates the transfer of funds from one bank account to another in real time.
Indeed, it is on account of innovation that the COVID-19 pandemic health crisis did not degenerate into a financial crisis. The digital readiness of the industry enabled banks to quickly switch to online and mobile banking services, ensuring that there was no disruption of financial services.
Beyond technology, the banking industry has also excelled in designing products customised for various customer segments. Innovation accounts for the longstanding reputation for resilience of the Kenyan industry.
On the flip side, what are its biggest challenges?
HO: Financial inclusion remains a key challenge for the financial services sector. Although access to financial services has risen to 83.7 percent in 2021 compared to 26.7 percent in 2006, more needs to be done. In fact, the 2021 Fin Access Household survey indicates that despite growth in access to banking services, exclusion also grew from 11 percent to 12 percent in 2021. In a bid to deepen inclusion, Kenyan financial institutions are already on a digital transformation journey, primarily aiming to create more channels to access customers.
The second aspect is reducing the comparatively high cost of credit in the market. As banks are working to serve MSMEs and clients in remote areas, they need to offer products adapted to the budgets of those clients. We aspire to continue facilitating further access to affordable banking services through enhanced technological innovation and sector-wide efficiency programmes, as well as through enterprise capacity building initiatives.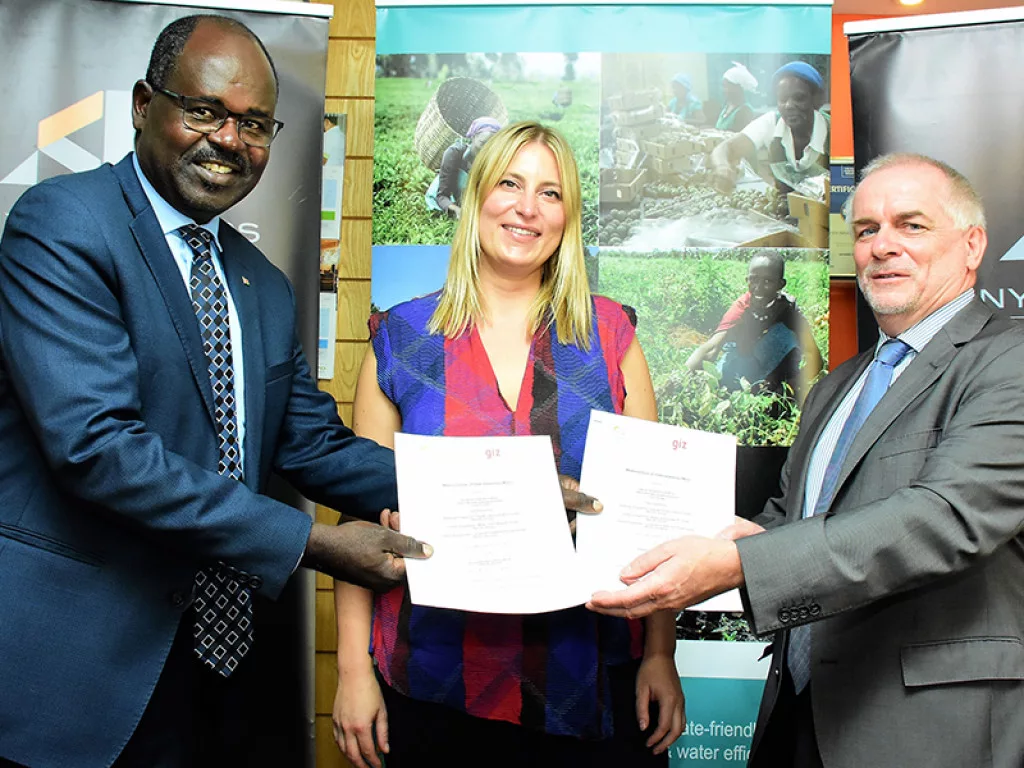 What trends are currently transforming the finance sector in your region? How are you responding to them?
HO: While the industry's growth trajectory has been slowed to some extent by COVID-19, I think the pandemic has also transformed traditional operating and customer service models. In my view, COVID-19 triggered new possibilities. For instance, financial institutions have now introduced the working from home model. The number of customers that need to visit a bank physically to transact has also shrunk, thanks to the enhanced use of technology at the peak of the pandemic. Banks also continue to expand their regional presence, extending the frontiers of their operations beyond geographical borders. I think the industry continues to respond well to this and other prevailing dynamics through continuous innovation.
How do you see the sector developing over the next five years?
HO: The next five years will without doubt continue to be defining for the industry. The rapid integration of technology will continue to have a massive impact on the industry, facilitating further access to financial services especially in remote areas.
I also see Kenyan banks continuing to expand their footprint in the region, initially into East Africa and then beyond. This will align with the trend being set by their West African counterparts (such as UBA, Ecobank, Access Bank, and Guarantee Trust Bank), which are expanding their footprint in the East African region.
The other aspect of projected growth and expansion I would like to highlight regards the constraining nature of regulation. Rapid growth will attract enhanced regulation to contain threats such as fraud, money laundering, financing of terrorism, and issues to do with corporate governance. With expansion, the regulations are bound to continue tightening, causing the cost of compliance to continue spiralling.
Talent wars are also bound to escalate in tandem with growth. With increased sophistication, a skilled workforce will demand a premium for their services.