We speak to Perez Goseb, Associate Director and Head of the Roads & Stormwater Department at Burmeister & Partners, about the practice's provision of engineering consultation services within Namibia and the wider continent.
INTRODUCTION
"Growing up in a small town, I had a love for te outdoors. What really sparked my interest in engineering were the illustrations in the then popular encyclopaedias. I had the opportunity to gain more insight from practicing engineers in my last year of secondary school, at which point I decided that civil engineering was for me."
For Perez Goseb, Associate Director and Head of the Roads & Stormwater Department, at Burmeister & Partners, this early academic influence led him to the position that he holds today.
"I obtained a bursary from Burmeister & Partners to pursue a degree in Civil Engineering at the University of Cape Town," he reflects. "I then joined the practice after completing my studies. After years of working in the design office and on multiple project sites across Namibia and Southern Angola, I was promoted to the position of Associate Director and Head of the Roads & Stormwater Department."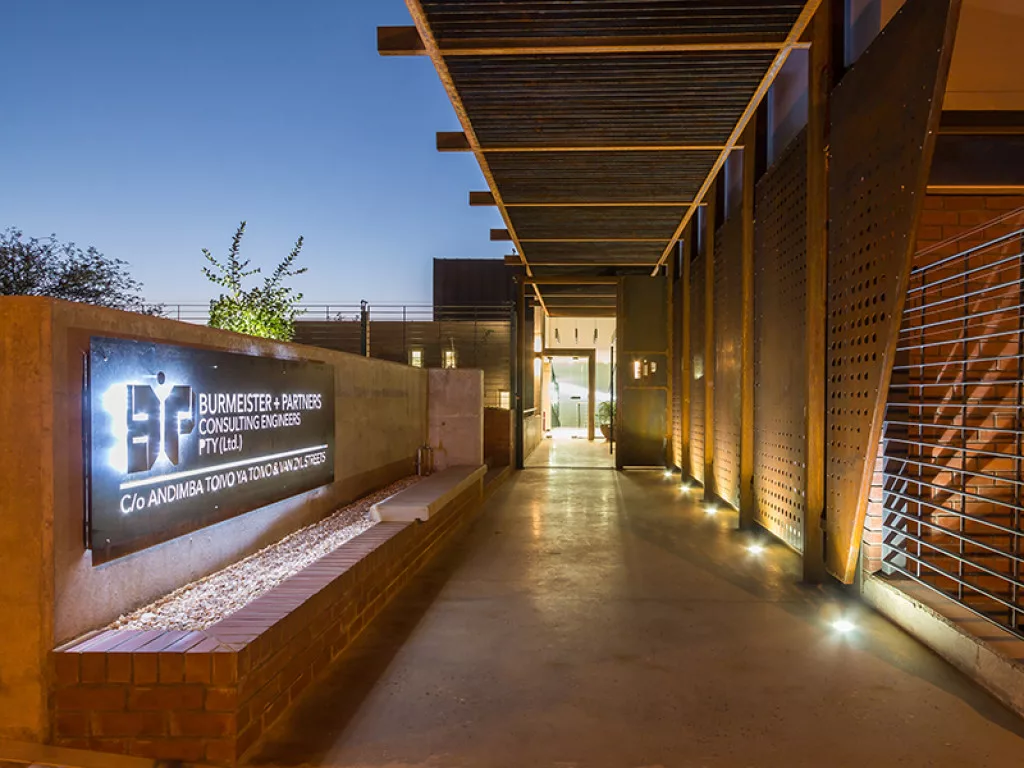 CIVIL ENGINEERING SERVICES
A renowned practice based in Namibia, Burmeister & Partners exists as a multi-disciplinary consulting engineering company, offering the full spectrum of civil, structural, mechanical, electrical and project management services with over 41 years of local and pan-African experience.
"We are a Namibian owned company with the head office in the capital of Windhoek," Gosebtells us. "We also have branch offices in Swakopmund (Namibia) and Kigali (Rwanda), which sets us up well to serve our clients.
"Our main capabilities and services include agricultural and industrial business, logistics and transportation solutions, hydro-business, urban development solutions, energy solutions, fuel and gas solutions, mining infrastructure solutions, building environment engineering solutions, health and pharmaceutical solutions and special projects. Our client base consists of government agencies, private developers and investors on turnkey projects," Goseboutlines.
Burmeister & Partners holds a philosophy based around being fluid, responsive and adaptable to the ever-changing industry demands, as well as the notion of creating smart, creative and sustainable solutions for its clients whilst having due regard for the environmental, social and economic realities. It is this philosophy that has kept the company both contemporary and enduring. Burmeister & Partners' multiple decades of experience has ensured an intrinsic understanding and knowledge of the demands in the Namibian and African engineering industry market.
Africa offers an abundance of raw resources and opportunities, and amid the industry challenges, Burmeister & Partners focuses on translating these opportunities into wealth.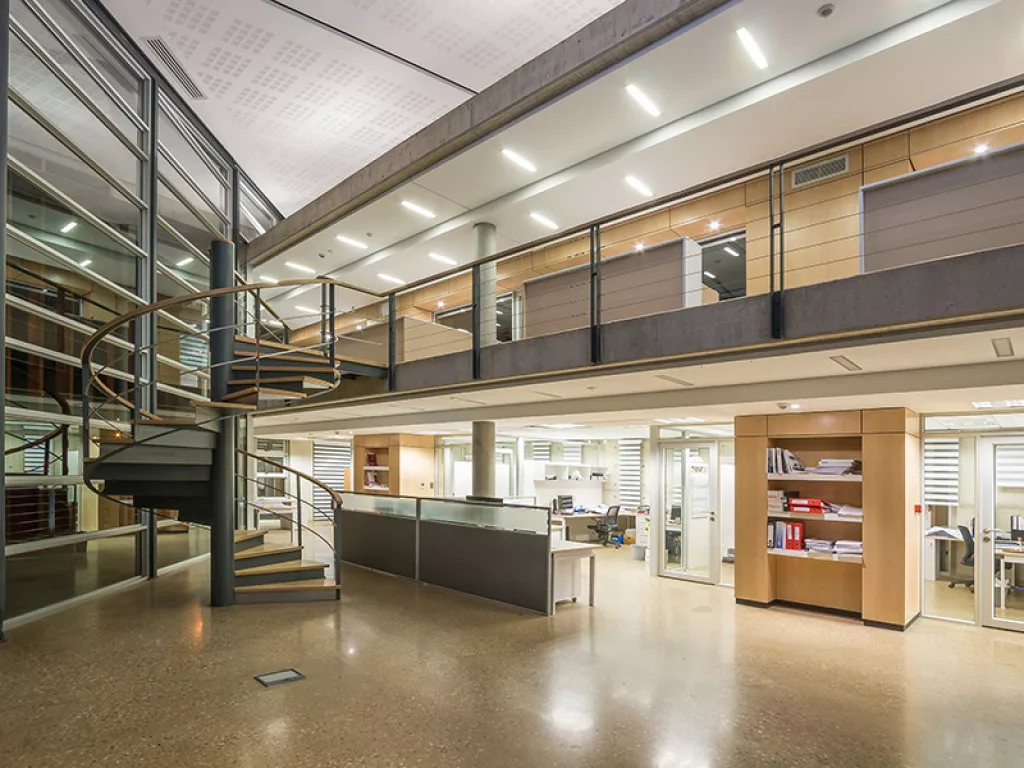 INVESTING IN NAMIBIA
A core and vital component to Burmeister & Partners' operational success are the employees themselves. Because of this, and in recognition of their importance, the practice continually seeks to upskill and invest in its staff through continuous learning, for example by offering bursaries to prospective students in education in order to enhance their skill base.
But on top of this, it is equally Burmeister & Partners' years of experience across a multitude of projects that make it stand apart from its industry competition. The company's experience gives it a unique opportunity to hone the skills of its teams to allow it a competitive advantage, as Goseb explains.
"With vast experience we have developed expertise in niche fields such as road safety audits, traffic engineering and agri-industrial engineering, to name a few," he says. "We also have access to other professionals and specialists across various industries with whom we collaborate, where needed, to provide clients a one stop shop option in the market.
"An example of this is our involvement as design engineers for the ongoing upgrading of district road DR3671 to low volume seal road standards (LVS) for the Roads Authority of Namibia. Namibia has a high-quality road network, however, there are still certain areas of our vast country which require surfaced roads for improved accessibility. Low volume seal roads are constructed to relaxed standards from standard bitumen roads at lower costs. In addition to the reduced implementation costs, the benefits of surface roads and savings on maintenance are some of the reasons the Roads Authority and the Road Fund Administration of Namibia have adopted this strategy. This initiative is further supplemented by research in the utilisation of sand, which Namibia has plenty of, in road construction. These are exciting times in road infrastructure development, and we are thrilled to be involved at the early stages of this initiative."
Burmeister & Partners focuses on enhancing its service delivery making use of the latest design and draughting technologies, and its software and hardware suppliers additionally play a major role in the success of the business. In its drive towards honing expertise in sustainable energy solutions, the company acquired SolTec Solar Technology (Pty) Ltd. SolTec is a one-stop shop for renewable energy solutions and has been in operation since 1996.
"Another of our ongoing projects is the design of access roads and pads for a wind farm in the south of Namibia. The project is for the design, documentation and construction supervision of roads to four wind turbine sites," Goseb tells us.
"With sustainable energy being a global initiative, Burmeister & Partners are excited to be involved on this project, which would position the company favourably on projects of a similar nature in the future; a future that we all have to work towards for the betterment of society and the environment."