Bacardi stands as a premium and leading beverage brand within South Africa. We spoke to the company about its adaptation and agility in the face of a shifting consumer and commercial environment.
INTRODUCTION
Bacardi is committed to its business in South Africa, and it is one of the most important markets in the AMEA region. The industry in South Africa is very dynamic and it is an extremely exciting time as we expect the next 10 years to be the best yet for Bacardi's performance in the market."
Francois Portier, Managing Director of West, East and South Africa at Bacardi, and iterator of the opening statement, has always worked in the fast-moving consumer goods (FMCG) space.
The start of his career saw him work in specified areas such as the pet food market or that of cereals, the latter including working for the Quaker brand. After moving to work for well-known snack food company McVitie's, Portier joined the team at Bacardi, where he has had the privilege of watching the brand grow ever since.
"When I first began my career, the FMCG industry was the best category to gain experience and learn about the commercial side of the business," Portier tells us. "But while I thoroughly enjoyed my time in FMCG, there was always a desire to join the spirits industry."
And now, as Managing Director of three African regions for the company, Portier is a part of a significant and growing industry at the front of a new period.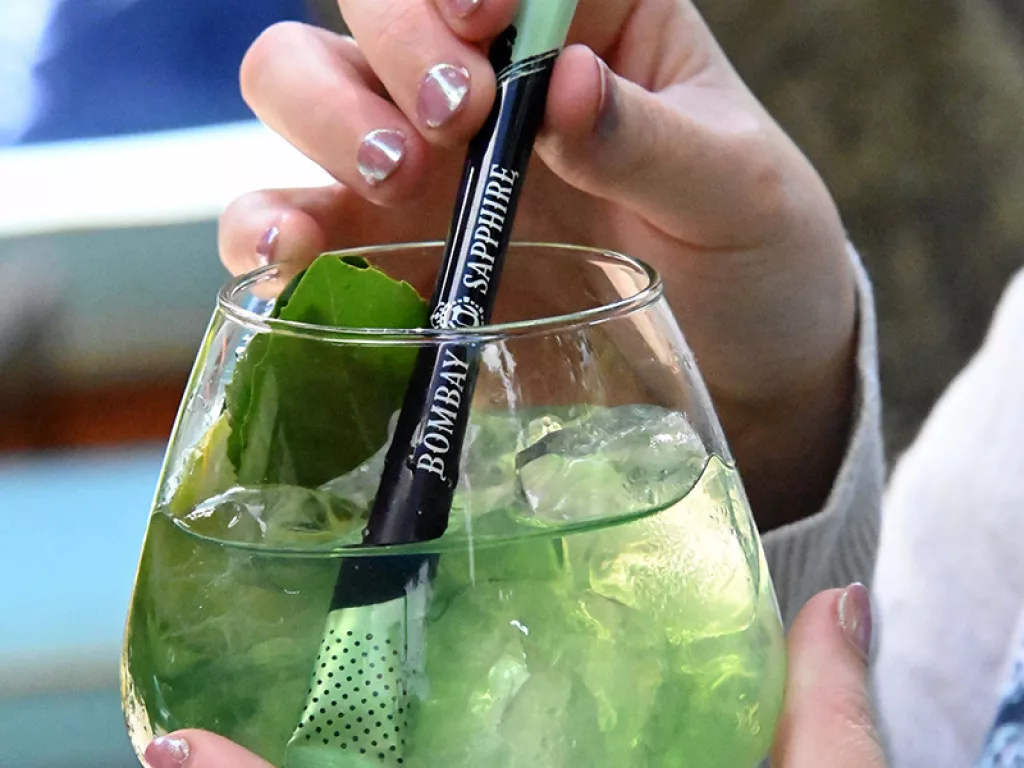 NEW DECADE, NEW INDUSTRY
As a result of the worldwide disruption caused by the COVID-19 pandemic, Bacardi had to adapt in light of a sudden period of change.
"Although this has been a challenging time for the industry, it has pushed us to remain agile and creative in our business model to identify new opportunities to connect with our consumers," Portier explains. "We were quick to shift our strategy to meet consumers where they were consuming most, introducing innovative ways to enjoy at-home experiences, while still promoting responsible consumption and behaviours. Last year, building on the growth of the cocktail culture in South Africa, we partnered with KEGTAILS to create Highball cocktails on tap to supply to select on-trade outlets."
In true Bacardi style, during the pandemic the company pivoted this partnership to create premium, pre-batched cocktail kits for its consumers to continue enjoying their favourite cocktails from the comfort and safety of their own homes. And it has been Bacardi's ability to adapt and stay agile that has seen it endure and emerge from the COVID-19 pandemic in a strong position.
"In 2019, Bacardi South Africa grew faster than the industry in both volume and value and we lead Sub-Saharan Africa in the appreciation of premium wines and spirits," Portier elaborates. "Over the last few years, we saw more consumers keen to enjoy better quality drinks and experiences, and consequently drawn to premium brands, and we are seeing this trend continue to rise across gin, rum, tequila and scotch whisky. IWSR forecasts the three-year CAGR at 16 percent for the premium and above category, showing huge potential for growth.
"Gin is also booming in South Africa and according to IWSR 2019, the gin category grew by 47 percent across our AMEA business, with South Africa making up 56 percent of that overall category volume. Bombay Sapphire was our fastest growing brand in the market in 2019 with a three-year CAGR at 34 percent, growing more than any of our other brands."
In line with COVID-19 restrictions Bacardi also saw jumps in digital consumer activity across the board. In South Africa, digital commerce became a key focus for the company and continues to be a channel that it invests in to ensure it is meeting consumer demand for convenience.
ADAPTION AND OPPORTUNITY
The past year has seen consumer behaviour evolve and so Bacardi South Africa has had to remain flexible to swiftly pivot its strategy in order to focus on its connection with at-home consumers. On top of the promotion of well-crafted cocktails for home experimentation through a partnership with the aforementioned company KEGTAILS, Bacardi took the opportunity of home-based consumers to drive success and growth.
"Mindful drinking is a trend that we saw before lockdown as people strive for a more health-conscious lifestyle and drinking "less but better" alcohol," Portier informs us. "Low and no alcoholic beverages are the new go-to for the next generation of consumers across the globe and within South Africa.
"Our launch of Martini Dolce 0.0 in South Africa at the end of 2019 was pivotal in expanding our presence in the low and no alcohol category and providing consumers with an alternative premium and sophisticated offering that they could enjoy as part of their at-home or dining out experience.
"The Martini brand is well known in South Africa, especially with our award-winning sparkling wines and vermouths. In other markets like West Africa, we are also seeing Martini Dolce 0.0 growing ahead of expectations. We have expanded availability into countries like Ghana and Nigeria, as well as Cameroon and the Ivory Coast."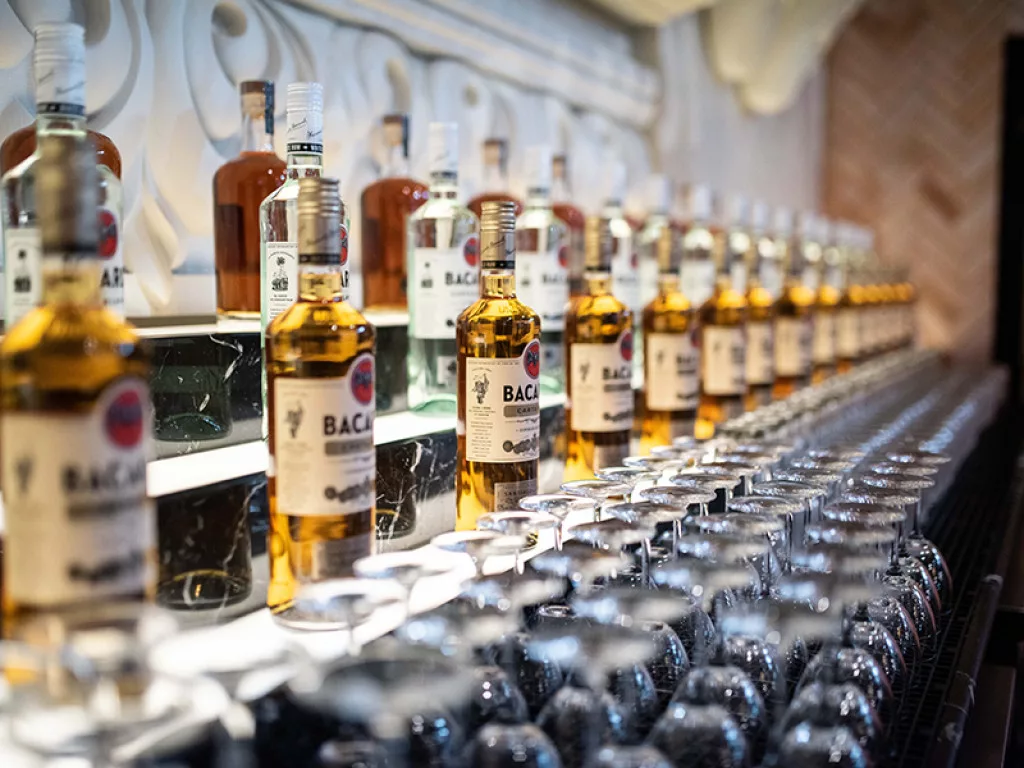 DIGITAL GENERATION
The shift in consumer consumption patterns has also altered the way in which Bacardi has conducted its marketing and offers. The rising mass use of digital commerce, only fuelled further by the social restrictions resulting from the COVID-19 pandemic, have made digital innovation a key aspect of Bacardi's growth. In South Africa, Bacardi swiftly expanded its offerings in the e-commerce space across platforms such as TakeALot, Pick & Pay and Makro. Globally, the company has a goal for digital commerce and innovation to drive 20 percent of all its business by 2030.
"Responsible drinking in South Africa is also of crucial importance," Portier adds. "As an organisation from a global perspective and more so in South Africa, we remain committed to working to encourage this behaviour.
"As a member of the South African Liquor Brand Owners Association (SALBA) we remain committed and are in full support of the efforts that the team there is currently undertaking with the South African government."
FAMILY BUSINESS
Although Bacardi is regarded as one of the world's largest alcohol companies, it remains a family-run business, and its people make the company what it is today. Bacardi have a long-term vision for the success of the company, and its primos (Spanish for 'cousin' and a term Bacardi use in place of employees) are a part of that journey.
"On top of this, consumers are at the heart of everything we do at Bacardi, and this is what truly sets us apart from the competition," Portier tells us proudly. "Local market insights and intuitive listening tools are key to informing our strategy and ensuring we remain relevant with our consumers and impactful in the way we communicate. In South Africa specifically, Bacardi has pioneered exceptional culturally relevant experiences and campaigns that capture consumer hearts and minds.
"Our cultural pillars of 'Fearlessness, Family and Founders' inspire everything we do. Being fearless enables our decisions and allows us to remain agile and creative within a framework, while our founder's mentality inspires a progressive, trend-focused and curious mindset within the organisation that empowers us to always do what's right for the business."
And these company values are implemented at every level of Bacardi's business, from the training and support of its primos to the acknowledgement and agility to the demands of customers, and in the company's various projects and investments.
A COMPANY WITH COMMUNITY
For Bacardi South Africa, investment in its people and teams has always been at the core and centre of its business and success.
"Our people are our biggest asset," Portier states. "As a company, we seek and nurture talent that is as passionate, enterprising, and as goal oriented as the business through numerous internal and partner programmes. Career development and advancement opportunities are prioritised for primos through the 'Bacardi Ready' programme, and regular 'Let's Talk' sessions, driving open discussions around performance and growth.
"Another key initiative for us is the Bacardi Women in Leadership programme, which was founded with the mission of unleashing the potential of current and future female leaders at Bacardi. For us equal pay, equal play isn't just a catchphrase we use, our programmes and initiatives are focused on training, developing, and inspiring our pipeline of high-potential women to grow individuals into leadership roles."
Just as Bacardi South Africa treats its primos with the utmost importance, the company equally considers its business partnerships as vital to its overall operational success. Alongside these partners, Bacardi South Africa has achieved many of its ambitious targets.
"Our partners across all functions of our business are key to our success, and we view them all as an integral part of our Bacardi family," Portier affirms. "Our relationship with our long-standing distribution partner, DGB, is just one example. DGB have been a successful partner of ours for nine years, and we have always shared growth aspirations for South Africa as a key market. As our ambition in South Africa evolves, DGB will remain a valuable partner in our logistical operations, and we look forward to continuing our successful decade-long partnership together."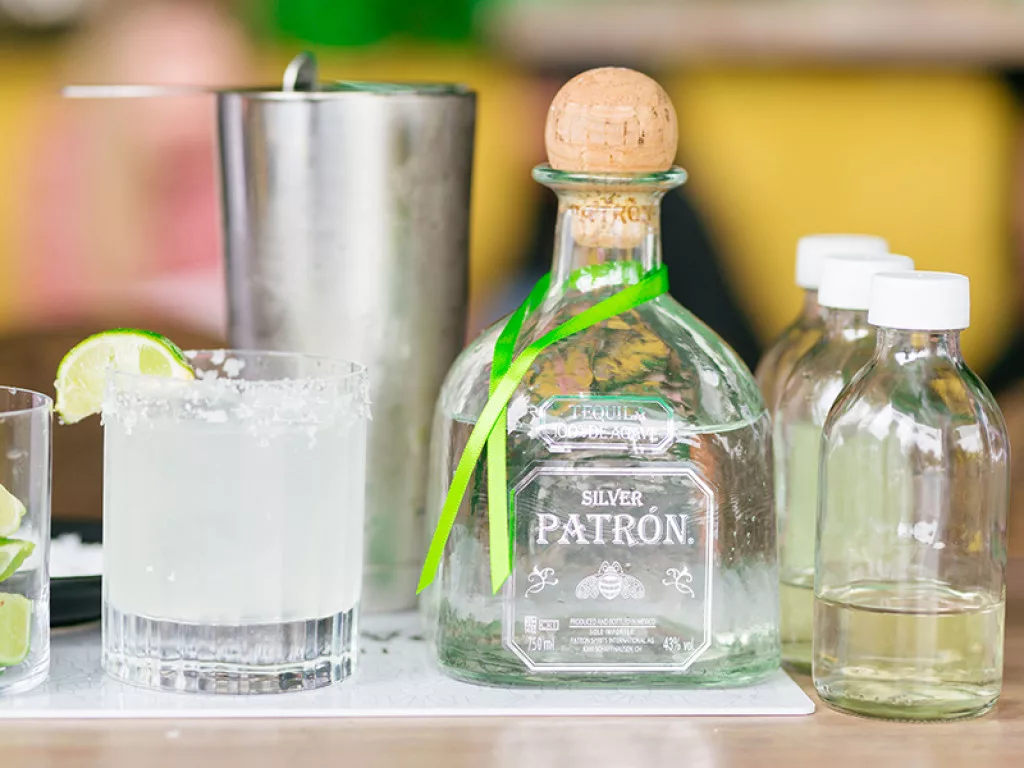 FUTURE FOCUS
With increasingly digital aims to answer the demands of the growing e-commerce market, Bacardi in South Africa and beyond has laid out a promising future ahead of it. Portier ends discussing the company's future goals with promising optimism.
"Patrón is a key focus area for us," he tells us. "As the world's number one ultra-premium Tequila, we remain focused on building awareness and availability of Patrón in South Africa in 2021. We believe South Africans are ready to embrace what the brand has to offer and expand into the world of Patrón cocktails and versatile offerings.
"On top of this, being involved on the ground and managing customer relationships directly keeps us closer to our consumer and allows us to continue driving our growth ambitions. Expanding our team with new sales and trade marketing representatives is critical this year in our new organisation.
"As a team, we are excited to hit the ground running with customers and drive activity that will contribute to the growth and success of Bacardi South Africa."