South Africa is the largest producer of manganese in the world. We spoke to CEO of Kudumane Manganese Resources, Thembelani Gantsho, about being front and centre in the mining industry's subsector.
INTRODUCTION
"Manganese mining is not a sunset industry, but rather a sunrise one."
From the early 2000s to the present day, African manganese mining has proved to be an evolutionary industry. Where there were once only a few producers dominating the market, today there is competition from more than just a handful of players.
South Africa in particular has managed to cement its position as the global leader in manganese production, providing and sourcing 80 to 85 percent of the globe's manganese, allowing the nation to maintain a monopoly on this industry and consolidate itself as a reliable and efficient producer of the resource.
At the beginning of the 21st century, South African manganese exportation reached around eight million tonnes per year, and as of 2020 this has increased close to 20 million tonnes. The evolution of the manganese mining sector is proof that positive change is apparent in older industries, and the newer sectors, for example digital communications, are not the only ones to share in the limelight of growing business.
Thembelani Gantsho, CEO of Kudumane Manganese Resources (KMR), considers the industry one that is reformed and reinvigorated, and one that sits amid the number of "sunrise" industries he refers to in the opening statement of this article.
"Since the new Minister of Minerals and Energy in South Africa, Gwede Mantashe, has become involved in the sector, there is better cooperation between the industry and the department, and there's a concerted drive to bring vibrancy back into the industry," he continues.
"There is a greater effort to promote the sector to drive development.
I think South African mining can rise further than it has done so in the past two decades."
KMR is one of the businesses at the centre of South African manganese production. Based in the John Taolo Gaetsewe District Municipality (Northern Cape province), it operates two primary manganese ore mine projects: Farm York, and Farm Hotazel – projects that collectively produce approximately 1.8 to two-million tonnes of manganese ore per year.
The firm sells and exports around 1.6 to 1.8 million tonnes of this manganese each year, and to do so, employs over 1,000 individuals. The bulk of the workforce, that adds up to around 900 people, are hired independent industry contractors, while the latter and smaller portion of the workforce is made up of direct KMR employees.
"We also form part of the Asia Minerals Limited group which is a Hong Kong-based manganese and alloys trading organisation, with offices in Japan, the US, Singapore, and in mainland China, and smelters in Malaysia – an entity which is at the global industry forefront," Gantsho tells us.
"Being a part of this group ensures that at least 95 percent of our production is spoken for before we even start the year, as we operate on frame contracts."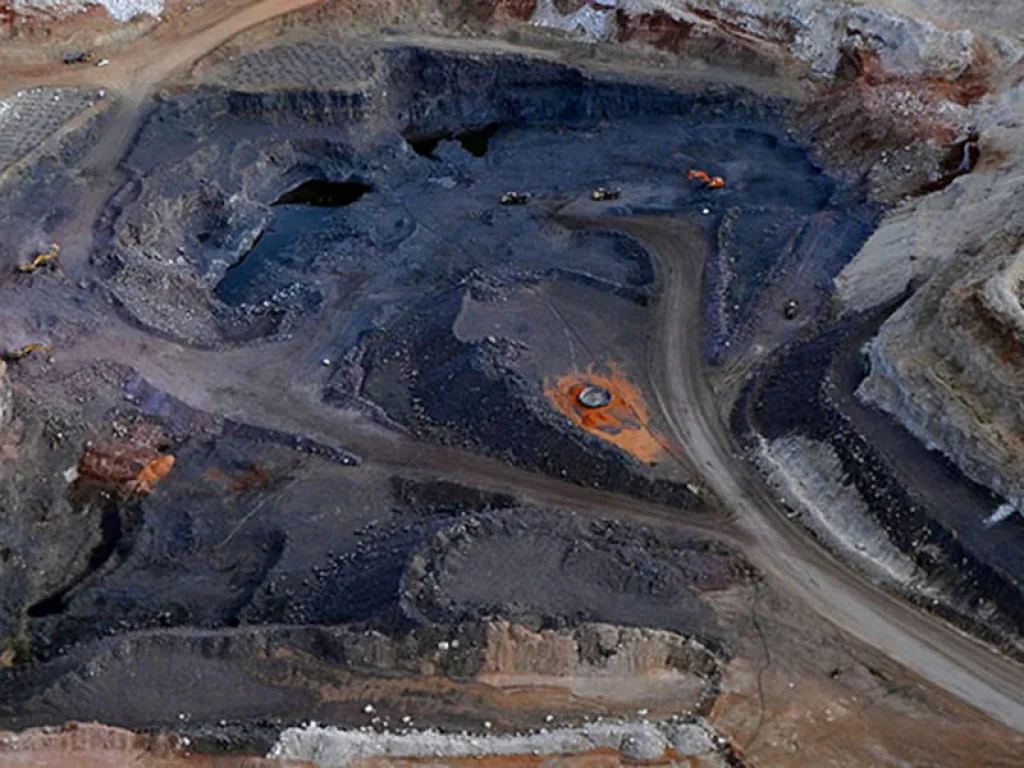 COMMUNITY FOCUS
Gantsho's career path has spanned multiple positions in various sectors, each of which has given him the experience to lead him to his current position as CEO of KMR.
Gantsho spent his early career working within the financial sector. He began as an investment banker with what was ABSA Corporate and Merchant Bank (formerly Barclays Africa Group Limited, and now part of ABSA Group Limited), and was heavily involved with the Black Economic Empowerment (BEE) initiatives in the mid 2000's.
From dealing with transactions for ABSA, Gantsho then went on to join Ernst & Young where he focused on corporate finance, and worked on cross-border, as well as SOE, transaction terms.
After he was headhunted to join what was Xstrata Alloys (now part of the Glencore group) in its business development and strategy division, which also focused on acquisitions.
Following his position in this division with Xstrata, Gantsho was offered (and accepted) the position of Associate Principle of ABSA Capital's Mining and Metals Division – a position he held for almost two years. But Gantsho wanted more, and to move into the mining industry in a greater capacity then he had been before.
"I then decided to join a boutique firm called Africa Capital Rising ("Afris Capital"), and one of the transactions that we carried out was the acquisition of a stake in Kudumane Manganese Resources," he tells us.
"I have been with KMR effectively since we did that transaction, which has been almost eight years now, and I have moved up the ranks in KMR to the position I am in today."
And from the position of CEO, Gantsho has been able to aid the promotion of business practices that sets KMR apart from other firms in the mining sphere, through the incorporation of people-centric company values. One such value is the promotion of autonomy.
"I don't believe in micromanagement because I think it stifles the benefits of creativity and autonomy," the CEO says.
"Instead, our employees learn to take full accountability for their departments and for their actions, it allows for consequential management in those cases when it is needed, and the promotion of healthy leadership and initiative as a result."
Autonomy certainly has its benefits, and Gantsho believes that it enables his employees to become empowered through taking the ownership of a specific department, task or project into their own hands.
KMR's operation is based on a more flexible structure whereby there is a mine manager who runs mining operations, but aside from the necessary company figureheads (those of finance, legal, HR, logistics, and sales), hierarchy is not a structure within which KMR operates.
"The way I see it, to run departments well is to give the corresponding employees the autonomy with which to take responsibility for its success," Gantsho adds.
"Through this method of company organisation, and lack of micromanaging, each employee gains the self-confidence to see themselves as a leader of their own sphere, and act accordingly."
It is not just the employees that are included in KMR's people-centric company values. As a firm that employs locally, the surrounding communities are benefitted by a company that supports the local economy and individual and family livelihoods.
As the separate mine projects could last anywhere from five years to multiple decades, Gantsho assures us that the effects of the firm's presence, both during and after, supports the local people, communities, and environment.
"We are a strong believer in giving back to the community in which we operate. We must ensure that the legacy we leave is a sustainable one that benefits everybody who is involved locally, and one that outlives KMR's presence in these areas," Gantsho says.
Various initiatives and corporate social investments are also implemented in order to help strengthen local economies and the lives of those living in the project areas.
The company's community development commitments focus mainly on water infrastructure, education, health, and agriculture for the locals, and the implementation thereof is rolled out in terms of the company's Social and Labour Plan.
"We pride ourselves on the fact that 80 to 85 percent of our employees come from the local project areas, and we make it a point to prioritise local service providers regarding company service needs," Gantsho adds.
"KMR spends a lot of resources in developing small enterprises and aiding such aspiring businesses. We really do a lot of in terms of helping our overall communities."
POWERED BY PARTNERSHIPS
Aside from the people-centric values that KMR holds dearly, another aspect of business that differentiates it from the rest of the industry is that KMR itself does not chase the market to sell manganese resources.
As KMR works on a frame contract, the firm works, produces, and is set to sell a certain amount of manganese each year – a prospect set up well in advance. This sets the firm apart from competition in the market, as it simply has none. KMR therefore becomes a reliable business that continues to produce and export its manganese resources at a steady rate to pre-planned buyers.
This additionally helps create very reliable and positive long-term business relationships between supply chain partners – an incredibly important aspect to a company dealing with providing its mining produce around the globe.
"The relationship between ourselves and our contractors is paramount," Gantsho continues. "Without them we wouldn't be able to perform at the level that we are performing currently. KMR values the relationships it has with all its supply partners and service providers.
"I would say that our biggest contractors are our mining contractors, and partners that provide ore crushing, drilling, blasting, as well as of course the logistical side of the process.
"When you consider the industry, mining and logistics are the two biggest elements of operation. Currently KMR's logistics are provided by Transnet, and they are an important partner to the firm and its ability to export materials to our customers.
"These relationships are very valuable, and we nurture them over time so that it benefits all parties involved with continual growth."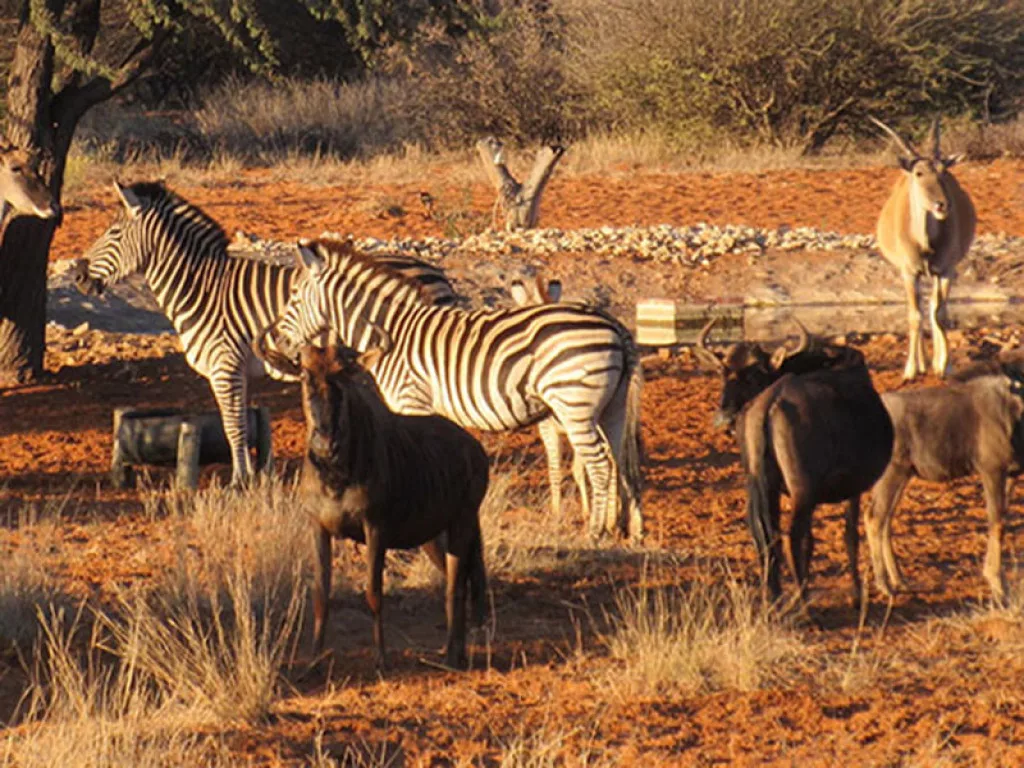 INVESTING AND THE FUTURE
In the wake of the COVID-19 pandemic, KMR has shifted its focus and instead committed to internal investment to strengthen its business practices, methods, and increase efficiency.
"KMR's has shifted its focus to improving our operational efficiencies, optimising our operations, and looking at ways to extend the life of mine project through synergies with collaborations through our neighbours, as well as increasing the sustainability of our practices," Gantsho adds.
"We invested in excess of $150 million into this operation, and we continue to invest in the internal bolstering projects. Annually, KMR invests between $10 million and $20 million to see this happen."
As for the next few years, Gantsho assures that this internal investment remains the key to KMR's continued success through the COVID period, and that the future of KMR's manganese mining surrounds the sustainable and people-centric business values that have consolidated its position in what is an industry of growing importance.