In a country with 2,500 hours of sunlight a year, South Africa's Solar Photovoltaic Industry offers the potential to help overcome the current energy crisis.
INTRODUCTION
South Africa is currently undergoing an energy crisis. The national supplier, Eskom, is heavily reliant on coal-fired plants, which are unreliable and often break down. Whenever they do so – or are taken offline for maintenance – the sharp drop in supply results in widespread and unprecedented blackouts, lasting up to four hours at a time. Not only is this inconvenient for householders, it is disastrous for businesses and subsequently the economy.
The country is therefore seeking to make its energy supply more reliable and cost-effective.
Renewable energy is increasingly touted as an alternative, especially solar energy, which South Africa boasts an abundance of. In fact, according to Daniel Schroth, Acting Director for Renewable Energy at the African Development Bank, Africa is the world's most 'solar rich' continent.
South Africa's Minister of Mineral Resources and Energy, Gwede Mantashe, recently announced that Eskom will be tendering 6.8 GW of renewable energy – predominantly wind and solar – from independent power producers. This will be connected to the grid to help meet escalating demand, and become more sustainable.
It is also indicative of the fact that solar is currently being explored as a genuinely viable solution to the energy crisis. Solar is set to play a key part in the government's Integrated Resource Plan (IRP), a roadmap detailing South Africa's decarbonisation and its energy mix by 2030. It hopes that by then solar PV will represent 10.5 percent of energy capacity, representative of 8.3 GW.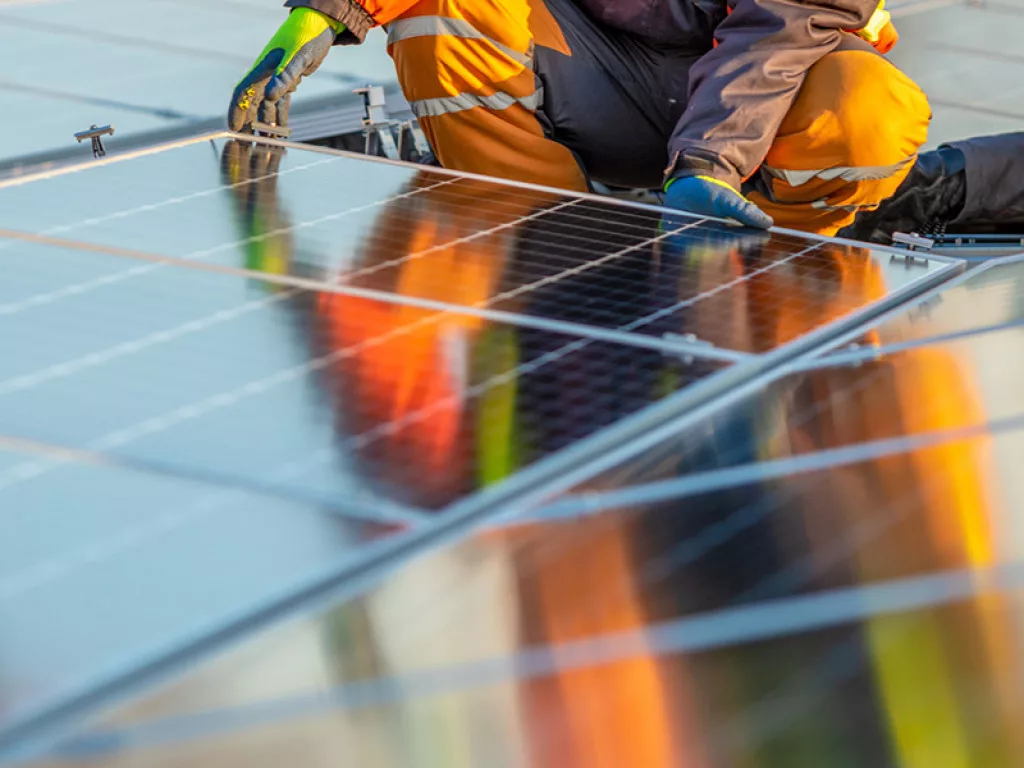 DIFFERENT SOLAR APPLICATIONS IN SOUTH AFRICA
South Africa is one of the countries pioneering solar power on the continent. There are many private renewables companies within the country, which are able to provide businesses with solar PV solutions to make their electricity supply more secure.
There are also plenty of NGOs who have devoted themselves to providing solar solutions to South Africa's rural population, many of whom lack access to the grid. Offgrid solar PV solutions can be used to charge mobile phones and lights, allowing small businesses greater connectivity and children a chance to complete homework in the evenings – in short, it has a valuable role to play in socio-economic upliftment.
Even industries not normally associated with sustainability are seeking to transition towards solar.
The Marula Platinum Mine in South Africa recently tendered for a 10 MW solar plant, claiming that Eskom's unreliable electricity supply has affected its levels of production.
Both private companies and scientists within the country are also working on how to use solar in a wide array of different applications, especially in the agricultural sector.
Researchers from the University of KwaZulu-Natal and the Agricultural Research Council have been working on a solar powered air-cooling crop storage system. They tested the system in September with cold storage of tomatoes over a 28 day period – it is hoped the technology can be used for crop storage in remote parts of Sun-Saharan Africa.
INDUSTRY CHALLENGES
It is obvious that Solar PV is an area of vast potential. However, the industry in South Africa is not without its challenges. Many stakeholders believe that Eskom's 2022 energy tender doesn't solve the energy crisis occurring in the country now.
"The real way to solve the current load shedding is to focus on the regulatory issues, to address the concerns around generation licences. [Rules should] allow potential producers to sell back into the grid, including small-scale solar projects and micro grids. These solutions can be deployed quickly, and there is a lot of capital ready to mobilise to do that," says Lido Fontana, a lawyer at law firm Covington & Burling in Johannesburg.
Many people believe that the government still has vested interests in coal, which will prevent solar PV being used to its fullest potential. However, there is increasing pressure from all areas for economies and governments to adopt clean energies in order to decarbonise.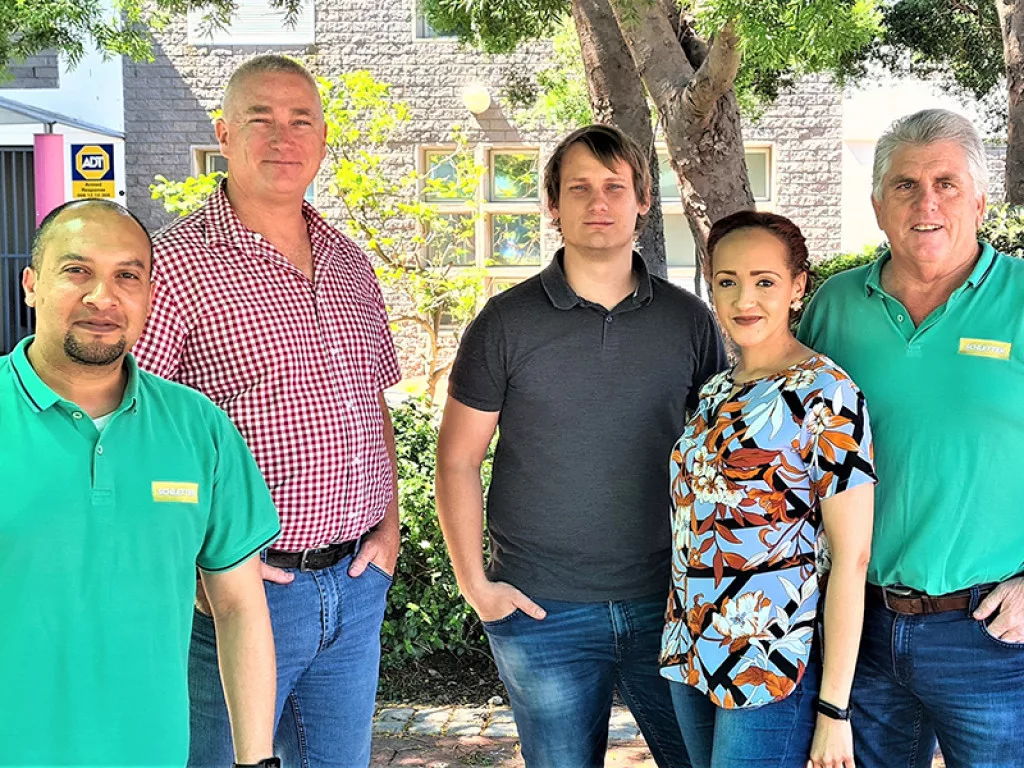 FACTS & FIGURES
South Africa's solar PV industry
Capacity of total energy: 6 percent (2019)
Total generation: 2 percent (2018)
Total production: 2,183 GWh (2018)
Uses: Water pumps, cooking stove technology, powering buildings, agriculture
Hours of sunshine p.a in South Africa: 2,500
PROFILE: SOUTH AFRICAN PHOTOVOLTAIC INDUSTRY ASSOCIATION (SAPVIA)
The South African Photovoltaic Industry (SAPVIA) was formed to represent the collective voice of the Solar PV industry in South Africa. Its vision is to ensure that solar PV becomes the electricity generation technology of choice in both South Africa and Sub-Saharan Africa, in support of the country's socio-economic development targets. Its mission is to mobilise support for the sustainable growth of solar PV in South Africa and beyond, while staying true to its values of consistency, cohesion and collaboration.
SAPVIA's mandate is to represent the PV industry in government on a regional and international level, and advise key decision-makers on the best policies to develop a sustainable PV market. It promotes a higher penetration of the technology by mobilising and supporting the sector, organising conferences and facilitating networking.
SAPVIA currently has over 170 members, operating across the entire value chain. They include PV manufacturers, renewable energy solutions providers, weatherproofing cable equipment providers and financers. Members are encouraged to network and form strategic partnerships at networking events. This year, during the coronavirus, SAPVIA has helped facilitate this through arranging digital networking events and virtual conferences.
HELPING ASPIRING DEVELOPERS
As well as working with established organisations, SAPVIA is also keen to expand the field and attract aspiring solar developers, making the sector more inclusive. It recently partnered with SAWEA (South African Wind Energy Association), BEPA (Black Energy Professionals Association), IPPO and Reef SA to deliver a seven-part webinar series addressing key areas that aspiring developers need to know about.
The webinars – sponsored by Standard Bank – focussed in on topics such as 'Bankability to Financial Close', 'Solar Energy Financing' and 'How high-powered modules enhance your solar investment'. The events involve speakers who are key players in the field, and are available to view after the fact, ensuring maximum participation.
The PV GreenCard Programme also focusses on education, training and skills development. This helps improve installer capacity and confidence, and thereby improve the industry.
SEVEN REASONS TO BECOME A MEMBER OF SAPVIA
1. Access to key up-to-date information
2. Networking opportunities
3. Invitations to SAPVIA workshops
4. Benefit from the off-spin of SAPVIA's PR campaigns
5. Access to the Global Solar Council
6. Improve profile and visibility in the industry
7. Opportunity to influence policy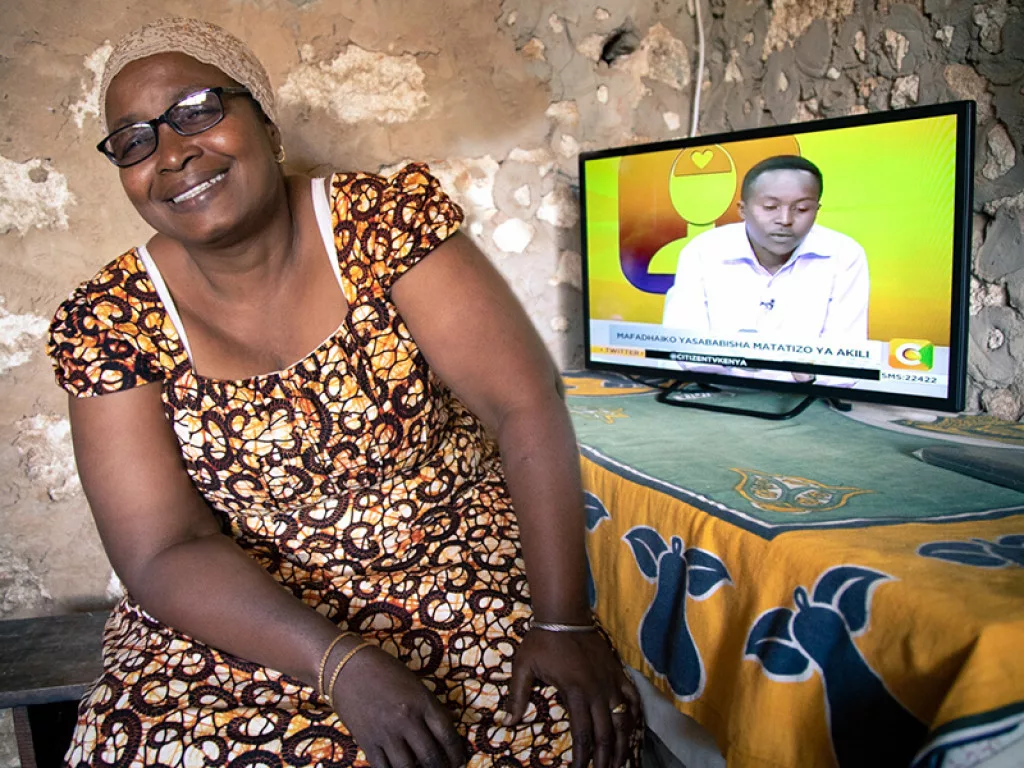 ENSURING SAFE SOLAR
Solar PV in South Africa is in the process of transitioning from the utility-scale market into the residential, commercial and industrial (RCI) market segments. SAPVIA is supporting the development of mechanisms ensuring a responsible and sustainable transition into these markets. One such initiative is the PV GreenCard, which SAPVIA is developing in partnership with the German Solar Association (BSW-Solar) and the German International Corporation (GIZ).
The PV GreenCard aims to improve the safety and quality of installations by providing a comprehensive documentation of solar PV systems, which includes details of the installation such as what sort of PV modules and PV inverters were used, as well a checklist of all of the necessary installation steps that have been safely completed. It is presented to clients by the installer once installation has been completed, and can be used by the installer to show compliance with relevant standards. This will uplift the industry in line with global best practice and promote investor confidence.
SAPVIA'S WORKING GROUPS
SAPVIA has four working groups to help drive different focus areas within the solar PV value chain:
Embedded Generation Subcommittee (EGS): Established to drive market access and the creation of a viable and sustainable embedded PV market in South Africa, through working with relevant stakeholders including government, local municipalities, Eskom and NERSA.
Manufacturer's Subcommittee (MS): Set up to engage with relevant stakeholders (such as the IPP Office) on SAPVIA's behalf around specific issues relation to development of local PV value chains. It also aims to contribute to meaningful positioning of local content relating to government procurement programmes.
Grid Access Subcommittee (GAS): Tasked with engaging with stakeholders such as Eskom and Nersa, and local municipalities, to promote viable and sustainable grid access for PV plants. It has a specific focus on the large-scale market segment and mid-scale projects in the 5-50MW range.
Socio-Economic Development – Enterprise Development Subcommittee (SED-ED SC): Established to provide a platform to help coordinate members' socioeconomic development initiatives. It helps monitor, evaluate and report on SED projects, establishes and administers community trust funding and sets out industry best practices. It also ensures success stories are communicated to relevant audiences.
CURRENT TRENDS AND INNOVATIONS
Many industries are becoming digitised, and solar PV is no exception
A report by SolarPower Europe published back in January showed that digital innovation is fundamental to closing the electricity supply gap in South Africa, and driving off-grid solar market growth. The use of blockchain technology – which tracks supply and demand – and pay-as-you-go solar can help accelerate electrification, reduce tariffs and improve services.
"Digital innovation has created a sweet spot — delivering excellent products and services for customers, enabling low-cost operations for companies, and protecting assets and revenue streams for investors. The business model allows customers to pay for their off-grid solar product in small instalments," the report reads.
Meanwhile, the fastest growing market within the sector is rooftop installation of solar panels. They offer electricity benefits to households which previously had no electricity access, and are increasingly used to help power the daily operations of large buildings, such as malls and factories.
The GreenCape Smart Electricity Project has put significant effort to creating a conducive environment for rooftop PV and other small-scale embedded technologies in the Western Cape, which could lead to over 200MW of rooftop installation in the province in the upcoming year.
KEY PLAYERS
The companies shaping and disrupting the solar PV sector in South Africa
The Schletter Group is a globally renowned manufacturer of solar mounting systems. It develops and manufactures high-quality mounting solutions made of steel and aluminium for tracker systems, large-scale solar installations, and flat roofs and pitched roofs. The Group is headquartered in Germany, but has operations across the world, including South Africa, where it has a head office in Cape Town and a warehouse in Johannesburg. It has been growing its business in the country with a focus on rooftop systems, as well as mini-grids and hybrid solutions.
J A Solar South Africa
J A Solar was founded in 2005 and since 2010 has been the world's top producer of solar cells. It is firmly established as a top module supplier across the world, selling to 135 countries and regions, including having a presence in South Africa. It is renowned for its technological innovation, high-performance products and sales and distribution network. It adopts a selective vertical integration model encompassing silicon wafer, cell and module production alongside PV power plant investment, development, construction and maintenance. To date, the company has achieved a cumulative shipment exceeding 23GW.
Victron Energy
Victron Energy produces solar panels, solar inverters, transfer switches, batteries and more. Its products are distributed and sold around the world – it has an unrivalled reputation for technical innovation, quality and reliability. Victron products can be connected to the internet and monitored remotely.
ED Platform
ED Platform offers a full range of solutions necessary for successful economic development within large scale infrastructures. It works with energy companies to provide regulatory compliance, skills development, corporate social investment and shared value creation projects. Other services such as advisory, GIS and systems development allow companies to optimise growth strategies.
Other companies of note:
Eskom
EP Solar