When it comes to leveraging technology to provide innovative solutions in people's lives, global giant Uber is second to none.
INTRODUCTION
Uber is a company that most people in the world will have heard of. Not only does it have a net worth of $75 billion, but it is also currently operational in 65 countries, offering innovative transport and rideshare solutions.
"At Uber we have been expanding rapidly across the globe, with the goal to be everywhere and to offer everyone a mobility solution," says Frans Hiemstra, the firm's General Manager for Sub-Saharan Africa (SSA). "However, each market has its nuance, and a one size fits all strategy doesn't work, especially not in Sub Saharan Africa.
"When we entered the market seven years ago, we knew we were going to be part of one of the world's richest cultural bio-diversities, with a massive population of well over one billion, and saw this as one of our greatest opportunities."
The company first launched in Sub-Saharan Africa in 2013, establishing a presence in Johannesburg. Since then, it has expanded to operate in seven countries: South Africa, Nigeria, Ghana, Kenya, Tanzania, Uganda and Ivory Coast, with Uber Eats available in several South African cities as well as Nairobi.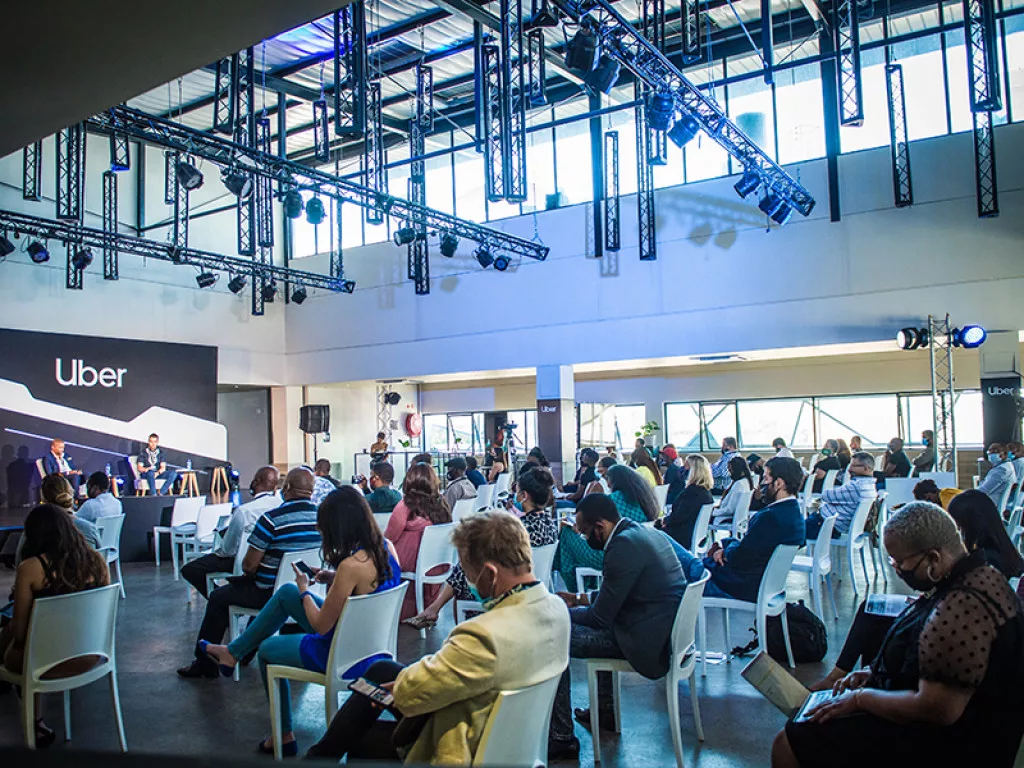 THINKING GLOABALLY, ACTING LOCALLY
One of Uber's strategies is 'think global, act local', which underpins its ambition to provide localised solutions to cities, communities, governments and individuals.
"Uber is solving one of the most prevalent issues faced by people on the continent – unemployment – by effectively leveraging entrepreneurial thinking. Our app has been able to bring a reliable integrated transport solution in some of the cities that require this," Hiemstra says.
There is no 'one size fits all' when it comes to intercity transport solutions. Each city has its own unique difficulties, requiring tailormade solutions – something that Uber is aware of.
For example, Lagos (Nigeria's most populous city) suffers from chronic traffic problems, with the commute between Mainland and Victoria Island taking hours.
"In response to this, for two weeks we piloted UberBOAT, making use of the city's waterways as a way to cruise past the traffic, and making history for the continent by being the first-ever on-demand water-led transportation option," Hiemstra says.
Uber has also made UberBODA (motorbikes) available in Kenya, Uganda and Tanzania, while UberPOA (tuk tuks) are available in Kenya and Tanzania.
"Both options are designed to provide effective transportation methods to our East African community that fits directly into the lifestyle in these markets," the General Manager says.
In Tanzania, it has also launched Uber by the hour. This enables riders to book a driver-partner and car by the hour, enabling them to get essential errands done all in one go, maximising convenience and minimising social contact.
As well as being responsive to local specificities, Uber is also adept at responding to global and countrywide trends. For example, it noticed that a changing trend in South Africa was that consumers were becoming more price sensitive. In response to this it is testing a new affordable transport option in certain areas called UberNam (Uber with me), which features hatchbacks – cars that are generally cheaper to run and maintain.
"In these difficult times, we want to ensure we deliver more affordable options with the same door-to-door safety standards while unlocking further earning opportunities for driver-partners," Hiemstra adds.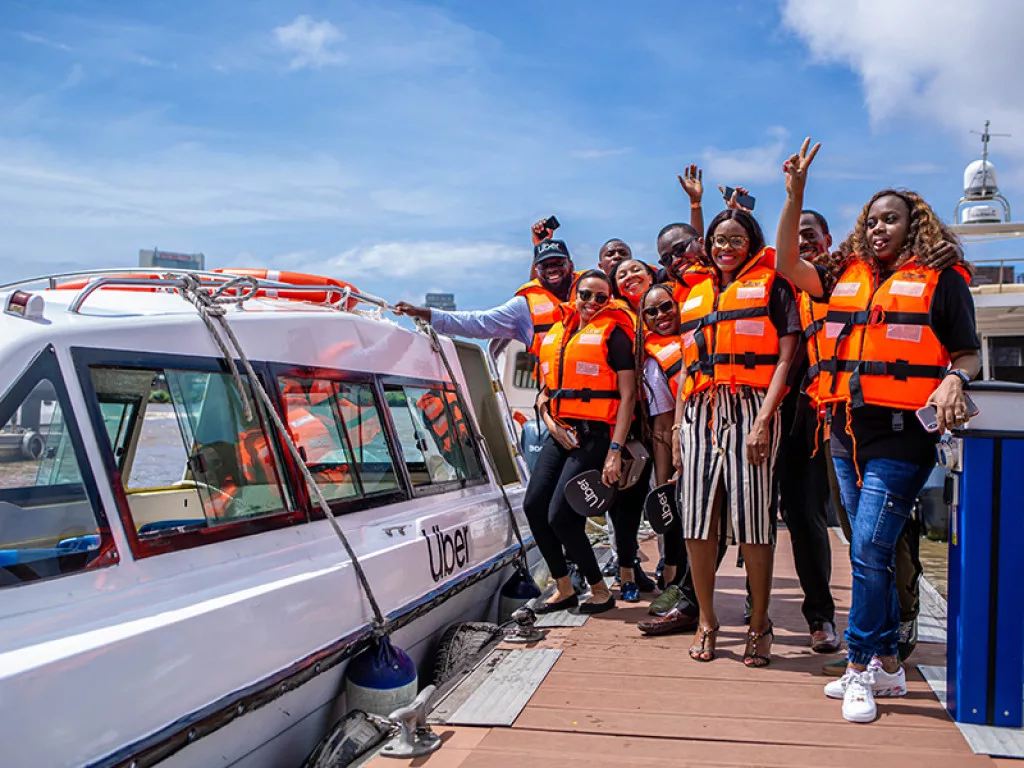 UNIQUE AND ADAPTABLE
The General Manager believes that Uber stands out from the crowd due to its ability to innovatively leverage technology and other owned assets to supplement income within a city. The Uber app gives drivers the flexibility to decide when and where they work, giving them control of their earning potential and allowing them to fit their current earning opportunities around other commitments, such as education.
"In a region where thousands of jobs are being shed, Uber has produced over 59,000 active and sustainable economic opportunities across SSA," Hiemstra confirms.
A second differentiator is safety – in Sub-Saharan Africa (and in many other parts of the world), Uber is considered one of the safest modes of transport. It has incorporated multiple unique features into its app to ensure riders feel safe. For a start, it provides them with information about the car and the driver – including an image of the latter – as well as GPS tracking (so friends and partners can also monitor progress) and even an emergency button.
A third differentiating factor is Uber's focus on community wellbeing. In the Sub Saharan Africa region and beyond, it has always tried to help communities in need during natural disasters through its UberCOMMUNITY initiative.
"Through this initiative, we opened our app to assist the Alexandra township in 2018 which experienced devastating fires that rampaged through the community, destroying at least 500 informal settlements, leaving thousands homeless," Hiemstra explains. "As a result of this many had lost everything. UberCOMMUNITY was activated to assist the Alexandra residents, by asking for the wider community to use the option on the Uber App to donate any items (food, toiletries, clothing). All in the attempt to help those who lost everything slowly rebuild."
The initiative was replicated in 2019 to assist the Durban community when it experienced devastating floods, which swept away many homes in the community.
Finally, to Hiemstra, Uber embodies entrepreneurial evolution.
"While the primary outcome of our business is that our customers get from point A to point B, we have never considered ourselves a transport company," he explains. "In fact, we don't even own any vehicles. Rather, Uber is a technology business, and our success stems from our ability to leverage that technology.
"Given how quickly landscapes can change, proven by recent worldwide lockdowns, success in longevity lies in ingenuity and innovation."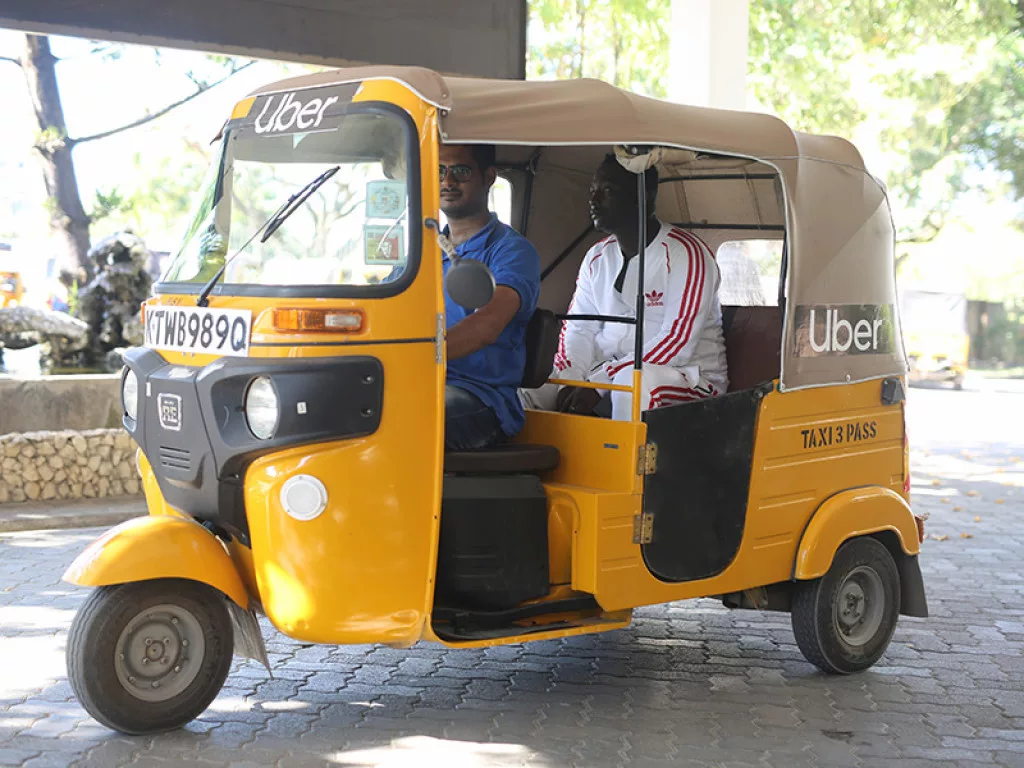 STAYING SAFE
Considering that Uber is first and foremost a mobility-based company, it comes as no surprise that it was affected by the COVID-19 pandemic and subsequent restricted mobility. Each country it operated in had different regulations and its own set of challenges that it needed to overcome.
"It became a litmus test; not only for global leaders, national governments, and the frontline workers stepping up to protect the communities they serve, but also for businesses and their leaders. We needed to find ways to adapt the business models to ensure we respond to the 'new normal', which is why globally we are concentrating our efforts on our core mobility and delivery platforms," the General Manager explains.
During the pandemic it remained agile by focusing on its food delivery service, Uber Eats, which increased in popularity as many food businesses were forced to provide takeaway services instead of sit-in dining. It also launched two new product offerings in the region – Uber Connect and Eats Essentials.
Uber Connect was launched during lockdown, aiming to keep users connected by allowing them to send packages to family friends as well as business delivery needs via the Uber app, which encouraged social distancing. Meanwhile, Eats Essentials was launched during South Africa's 21 day lockdown, when even fast food takeaways were closed – it partnered with food outlets and pharmacies to deliver essential suppliers to customers who needed it. Uber Cash – a contactless/cashless payment option – was also launched in June to encourage social distancing.
"We realise that coronavirus has devastated many communities around the world by crippling economies and reducing the few earning opportunities available. Since the outbreak, we have partnered with organisations around the world to Move What Matters – free meals or rides to frontline workers, delivery of essential medicine to homebound patients and food parcels to those most vulnerable," Hiemstra says.
For example, in South Africa it partnered with the Bill and Melinda Gates Foundation and the Western Cape Department of Health to deliver chronic medication to those unable to visit local clinics.
Uber also had to ensure the safety of users. "During this time our focus has been supporting our drivers and delivery people with the information they need to stay safe," the General Manager explains.
"In this period we have made significant safety upgrades to the app. We rolled out a number of new features and policies to help ensure their health and well-being while operating across our platform, including info in-app, no-contact delivery, providing them with masks and sanitising reimbursements, and more."
The company also needed to ensure social distancing across its offices as a way of helping 'flatten the curve'. Since March 6, it has requested that its global workforce make the move to homeworking, as a way to slow down the spread of the virus.
"While there were challenges, we were presented with a unique opportunity, to look at other ways we can help businesses and riders 'Move What Matters' by leveraging our technology to find solutions for business, individuals and communities," Hiemstra says.
The General Manager knows that the coronavirus will be here for a while, and that any plans for the upcoming year must take it into account. Uber will concentrate efforts on core mobility and delivery platforms in a safe and reliable manner.
It will also be expanding into new markets with its Uber Eats app, enabling more customers to have a wide variety of food options. Furthermore, it hopes to roll out its affordable ride solution, UberNAM – initially piloted in Johannesburg and Cape Town – across more cities in the country.
In short, the company will continue to do what it has always done: to create innovative mobility solutions that enable business growth while economically uplifting communities in a secure, sustainable manner.