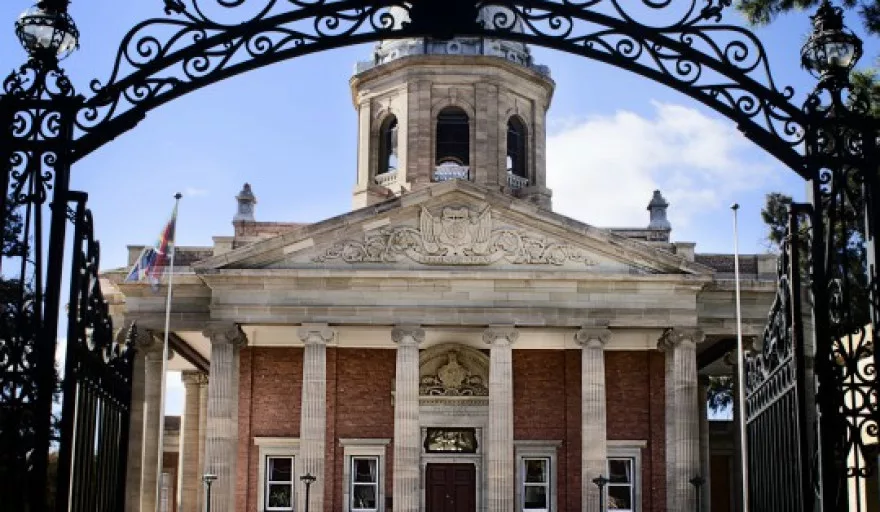 Bloemfontein has quietly and assuredly etched its way into the positive consciousness of South Africans and indeed anyone who has been fortunate to visit the quiet and confident city.
Somewhat overshadowed in terms of grandeur and scale by its counterparts in Johannesburg and Cape Town, the judicial capital of South Africa – also known as the fountain of flowers or city of roses – has become an unsung hero that even one of its most favourite sons, J. R. R. Tolkien would have been proud to champion.
As the sixth biggest city in the country, its appeal comes from the ability to retain a small town or even village-like feel despite being so key on a national scale as a legislative hub. From an economic standpoint this has traditionally culminated in a make-up based on smaller international firms or large domestic enterprises looking to set-up shop within the area.
That being said, for those lucky few who have been called into the city for a business travel experience, they won't be left with any shortage of things to see or do, as long as they arrive with their minds open and their more adrenaline-inducing instincts subdued.
The key to enjoying Bloemfontein is to take the city at a leisurely pace, to take in the best that African nature can offer, and to bask in the humility – and sunshine – that the quaint little capital can offer.
Facts and figures
Country: South Africa
Province: Free State
Municipality: Mangaung
Languages: Afrikaans, Sotho, English, Xhosa
Area: 236 square kilometres
Population (2011): 256,185
Currency: Rand
Time zone: UTC+2
Dialling code: +27
Internet TLD: .sa
Climate: Semi-arid
Highest recorded temperature: 39.3°C
The business end
Despite being quite a modest city in terms of size and – on the face of it – what it can offer a potential tourist or business traveller, it is actually fair to say that Bloemfontein is set up to rely quite prominently on the tourism sector.
While its role as legislative hub in South Africa inevitably brings in both people and income over the course of each year, the scarcity of large conglomerates or thriving industries surrounding that judicial centre puts a lot of pressure on industries like food & drink, leisure, nature reserves and hospitality to balance the Bloemfontein books.
The hotel domain in particular has thrived over the years with the likes of Marriott identifying the potential honeypot that exists when attracting the country's leading legal professionals each year, and many others have followed suit; making for a competitive abundance of hospitality options available in the city.
Similarly, the outdoor lifestyle represents unlimited opportunities for businesses to hone in on, whether that comprises a round of golf, its beautiful waterfront complex, or the sprawling suburbs which house some of the country's most renowned nature reserves.
Out and about
Bloemfontein doesn't profess to boast the same level of active lifestyle and abundant attractions that the likes of Cape Town and Johannesburg does, but what it can claim is a humble representation of South African life; bringing village-like values and community spirit to the scale of a thriving city.
Renowned for its safety and sprawling suburbs to complement its inner economic hub, there is a bit of both worlds when it comes to either exploration or relaxation.
Representing the former is a budding restaurant scene, which very much focuses on fine dining as opposed to a more raucous drinking culture that you might expect from some leading cities' nightlife.
And while the Windmill Casino and Entertainment Centre does offer a slight break from the norm in terms of exhilaration, it's fair to say that the majority of your trip will be spent on the more sedate side of the tracks. A plethora of museums await the more learned traveller – including the Anglo Boer War Museum, Oliewenhuis Art Museum and The National Museum – and to go one step further, Naval Hill Planetarium remains one of Bloemfontein's most standout attractions.
Langenhoven Park Farmers Market and Mimosa Mall offer diverse options when it comes to retail therapy, and as far as hospitality goes, the city is awash with a mix of franchised five and four-star options – including Southern Sun Bloemfontein and Marriott's Protea Hotel at Bloemfontein Willow Lake – as well as lower budget lodges and hostels.
However, no trip to Bloemfontein, or indeed South Africa, would be complete without taking a walk on the wild side, and the city and its suburbs duly oblige courtesy of Free State National Botanical Garden and Bagamoya Wildlife Estate.
Outlook recommends
Hospitality
Protea Hotel by Marriott Bloemfontein Willow Lake
Restaurants
Museums
Nature
Retail
Langenhoven Park Farmers Market
Leisure
Windmill Casino & Entertainment Centre
Transport Links
Certainly not an indictment of Bloemfontein's appeal in itself, it's far to say that one of the big advantages of the city is its road networks to other larger cities in South Africa.
The N1, N6 and N8 national highways all meet in the judicial capital, making it one of the most accessible cities and one of the best initial ports of call if you're looking to embark on more of a national tour. Johannesburg, Cape Town, Maseru, Port Elizabeth and Kimberley are all on the road radar to varying extents, with the N1 especially popular in heading towards Gauteng.
With this in mind, it's no surprise that the car is the most advised mode of travel when visiting Bloemfontein. Not just because it offers a flexible route to other cities, but also because it provides the most agile method of transport to access the city's numerous natural attractions on the periphery. With reserves like Bagamoya Wildlife Estate and the National Botanical Garden more of a drive than a walk from the city centre, four wheels is definitely the best way to go.
However, if you're looking to remove all strains from your visit, then Bloemfontein is equally blessed with a comprehensive rail network when it comes to conjoining the major South African metropolises.
Finally, when it comes to actually arriving at and departing from the area, Bloemfontein has two airports, with its Bram Fischer International Airport holding the fort when it comes to domestic travel if neither road or rail are your thing.
Landmark attractions
Free State National Botanical Garden
"This garden, on the outskirts of Bloemfontein, spans a valley between picturesque dolerite koppies. The natural vegetation comprises tall grassland and woodland, dominated by magnificent wild olive and karee trees. The harmony of the Garden has been achieved by retaining and highlighting the best elements of the natural landscape. From November to March, most of the plants in the Garden are in full leaf and from March to June the colourful autumn shades of yellow and red dominate. The natural areas of the Garden are a haven for wildlife, including 144 bird species, 54 reptile species and about 32 mammal species." – South African National Biodiversity Institute
Bagamoya Wildlife Estate
"The experience of a lifetime with our unique interactions. Truly the Ultimate Lion Experience. Our focus is the animals, and you get the privilege to watch them as well as interact with them in their natural habitat. Situated 30 km outside of Bloemfontein nearby Maselspoort, the estate is the perfect venue for functions of any kind; weddings, conferences, kids parties, corporate functions and more. Unique accommodation for a lovely weekend getaway for a couple, among friends or family, to just relax and forget about the everyday hassles." – Bagamoya Wildlife Estate
Loch Logan Waterfront and the Free State Stadium
"Overlooking a lake, the Loch Logan Waterfront's claim to fame is that it's the biggest shopping mall in central South Africa. The mall is usually a hive of activity with plenty of shops, restaurants, and boutiques. On rainy days, this is a great place to catch a movie at the cinema or indulge in some retail therapy. When the sun is shining, shoppers can relax at one of the waterfront restaurants or cafes. Parking is ample, and many sports fans nab a space here when catching a rugby match at the nearby Free State Stadium." – Planet Ware