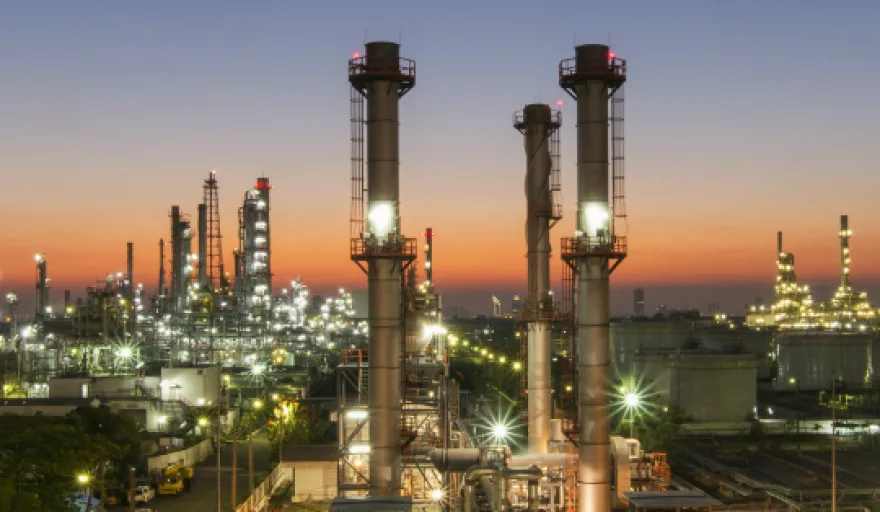 For five years now, EY has produced its annual FDI attractiveness report on the African continent, and while each instalment up to this point has followed a developing trend or progressive norm, 2015's review of 2014's quirks and fluctuations have signified a slightly more complex and 'against-the-grain' era.
Perhaps unsurprisingly, recent surveys have confirmed the dominance of sub-Saharan Africa as the most attractive proposition – usually for potential investors in the US or UK – with South Africa and Nigeria, especially, solidifying their role as the cream of the continental crop with conditions ripe for international business expansion.
Meanwhile, in the north, a mixture of political, economical and infrastructural challenges had cast the once prosperous region into the background in recent years. Perhaps though, this unwanted reliance on its own internal recovery has proved to be the very catalyst that the likes of Egypt and Morocco needed.
A change of fortunes for both South Africa and Nigeria, coupled with this proactive resurgence of domestic investment activity in the north has caught the eye of the neighbouring world, and with the increasingly strong East Africa-Middle East connection to factor in as well, the dynamic of African foreign direct investments looks very different to that seen since 2010.
"This [fifth edition] milestone is an opportunity to pause and reflect on how Africa's attractiveness has evolved," EY's report notes. "Our very first edition was released after a decade of strong economic growth, at a time when South Africa had just successfully hosted the football World Cup; a time of increasing optimism about Africa's progress. Our mission, from the outset, has been to provide factual substance to the "Africa rising" narrative.
"So where is Africa in its journey? North Africa rebounds, but FDI in sub-Saharan Africa shows contrasting trends. Political uncertainty following the Arab Spring in 2011 is beginning to fade, and North Africa is becoming more attractive as an investment destination."
Northern resurgence
All told, Africa is the world's second largest destination for FDI capital inflows, doubling over the course of 2014 to US$127.9 billion as a consequence of several landmark deals in the energy and oil & gas space.
Nigeria and Angola were two beneficiaries of the ongoing international interest, but it is arguably a US$10 billion investment by Mac Optic into a new refinery and petrochemical plant in the Gulf of Suez, in Egypt, which gives the strongest indication of things to come in Africa.
In general, economic expansion on the continent is likely to be its slowest in the five year duration of EY's monitoring, namely as a result of the aforementioned oil & gas sector. However, the consistency of individual landmark investments means that the resilience to these headwinds is stronger than before, with capital investments and job creation surging as a consequence. Once again, this is having an especially positive influence on the previously struggling north.
"FDI investors returned enthusiastically to Egypt and Morocco," the report says. "Last year, we highlighted an increase of FDI inflows in sub-Saharan Africa (SSA), while those to North Africa declined. 2014 saw a strong resurgence of FDI in North Africa, particularly in terms of capital inflows and jobs. Egypt and Morocco were the biggest winners."
As opposed to the meagre 19.1 percent in 2013, North Africa's revival in 2014 was significant to the tune of more than half of all African FDI inflows, with the region subsequently generating 80,000 new jobs and doubling its overall share to 42 percent.
EY continues: "Though Libya remains unstable, investors have shrugged off concerns over insecurity and political uncertainty, which had earlier dampened interest in North Africa and led international companies to postpone or scale down their investments. Egypt and Morocco, the region's dominant economies, are benefiting most from the rebound in investor appetite."
The West-East contrast
Unthinkable just 12 months ago, but 2014's results – as a worst case hypothetical scenario – may prove to one day be the historical document of Nigeria's Egypt-like decline in the years to come. Slightly melodramatic perhaps, and almost entirely dependent on the oil & gas price's continued slump, but it has certainly been a tough year for a country which only recently became the continent's biggest economy.
No need to panic for the West African giant just yet though, with 2014's mixed bag of statistics not entirely off-putting to traditional exponents of the country.
"Nigeria, now Africa's largest economy after rebasing its GDP last year, attracted 49 FDI projects in 2014, 10 fewer than during 2013," EY explains. "However, the average project involved more than twice as much investment, though job creation continued to lag.
"Investment targeting Nigerian consumers slackened; investors announced only six projects in CPR, down from 23 in 2013. This widespread trend to fewer, but higher value projects was also displayed last year in Ghana, the second-largest West African economy, where growth in project numbers has averaged 34.1 percent since 2007."
Outside of Egypt and Morocco, arguably the biggest, ongoing, success story in recent years is the emergence of rapidly developing East African nations, led by the attractiveness of Kenya as the eastern hub, and supported by the geographical ties with an equally thriving Middle Eastern industry domain.
Mozambique and Ethiopia both moved up EY's rankings to break into the top 15 countries by FDI projects in 2014, and are being touted as two of the most promising nations looking forward, as international investors keep a close eye on the possibility to capitalise on both countries' copious natural resources.
The report says: "Mozambique garnered 50 FDI projects in 2014, moving up two places to become the fifth-largest recipient of FDI projects in Africa. The promise of large natural gas deposits has put Mozambique on the investment map. Yet the country is one of the few to win a balanced share of projects, funds and jobs.
"In 2014, Ethiopia emerged as the eighth-largest recipient of FDI projects in Africa, up from 14th position in 2013. FDI in Ethiopia is atypical: though the 32 projects launched there last year accounted for only 4.4 percent of the African total, and involved relatively small sums, they provided an astonishing 18.5 percent of FDI jobs in Africa. The inflow reflects the combined attractions of Africa's second-largest population, numbering 94 million, and an affordable workforce."
Taking care of Africa's future
So, the South and West are swimming against the tide, the East is riding a wave of momentum, and the North has built itself a lifeboat and is seemingly en route to safety. All of this makes for a much more even outlook across the continent, with the rest of the world faced with a much wider array of lucrative options for FDI than they have enjoyed in recent years.
But to what industries are these investments being targeted? "[There are]opportunities abound in infrastructure, consumer-facing and agricultural sectors," EY emphasises. "Two trends defining Africa's future growth path include rising urbanisation and a growing consumer class. In line with these trends, FDI data reveals strong inflows into real estate, hospitality and construction (RHC) in 2014.
"Three consumer-facing sectors — technology, media and telecommunications (TMT); financial services; and consumer products and retail (CPR) – again attracted the largest share of investor activity. Respondents to our survey are also excited about prospects in the relatively underexploited agricultural sector."
Coal, oil and natural gas still account for a quarter of all funds infiltrating the continent from overseas, despite the challenges being encountered in these areas across some countries. However, much in the same way that each country has had to diversify its economic drivers in order to keep moving forward, international investors are similarly proving more diverse in their make-up and intentions.
EY adds: "Traditional investors, including those from North America and the Middle East, refocused their attention on Africa [in 2014]. Investors from the US, France, the United Arab Emirates (UAE), Portugal and China were particularly active during the year. From a regional perspective, Western Europe and Africa remain the largest sources of FDI into the continent."
Spurred by growth prospects in the future, the amount of intra-African investments rose, complementing a resurgence of interest from North America and the Middle East, and traditionally strong input from the UK.
EY now predicts that Africa's potential is coming to fruition. The label of 'emerging' has been tarnished by economical, structural and industry-specific challenges that some of the continent's biggest economies have been forced to respond to; leading to a period of transformation in some cases – Egypt, Morocco and Nigeria being prime examples – and the opportunity to learn from others' mistakes in other regions like East Africa.
However, in order to reach this potential and to strike when factors allow them to do so, this transformation must remain proactive, with EY laying the responsibility firmly at the continent's leaders' door.
"Africa's future will not take care of itself. Our view is that Africa and its leaders have reached an inflection point; deliberate and urgent choices are required to raise levels of productivity and competitiveness, accelerate structural transformation and make the shift toward an inclusive, sustainable growth path.
"In our first edition, we declared "it's time for Africa!" Five years on, we now assert "it's time for Africa's leaders!" By working together we have the opportunity to make a real difference in realising the dream of great African leaders like Nelson Mandela; to help build an Africa that is prosperous, where human potential has the opportunity to flourish, and where nobody is left behind."