Across Africa, floLIVE facilitates Streamline's real-time livestock tracking, with game-changing NB-IoT and satellite connectivity. Benny Einhorn, President of Europe, the Middle East and Africa talks us through this transformative digital innovation.
CAPITALISING ON CLOUD-SPEED CONNECTIVITY
Streamline is a specialist in asset tracking services and has been in the tracking industry for more than 30 years. As technologies have advanced, Streamline now designs bespoke solutions for a wide range of tracking use cases and has expanded into livestock tracking management for farming unions and associations.
South Africa has stringent compliance laws around the movement, placement, and sales of livestock, in order to ensure pure sales that are not impacted by Foot and Mouth Disease (FMD). Streamline turned to CommsCloud, floLIVE's leading reseller in Africa, to design a bespoke, interactive Internet of Things (IoT) solution that would offer farmers the visibility and control they needed over their animals. This would ensure compliance, and reduce the heavy costs associated with movement bans.  
By working with CommsCloud and floLIVE, Streamline has quickly deployed hundreds of IoT device trackers in South Africa, obtaining real-time visibility over cattle placement and movement.
Anywhere animals travel, Streamline's customers can view where devices are, and even gain granular insight into behaviours, such as when animals are being chased or have been stolen. Using floLIVE's multi-IMSI solution, Streamline is not locked into any specific operator, and can ensure always-on connectivity wherever animals roam. Utilising both Narrowband IoT (NB-IoT) and satellite connectivity, Streamline aims to deploy hundreds of thousands of devices before the end of 2023.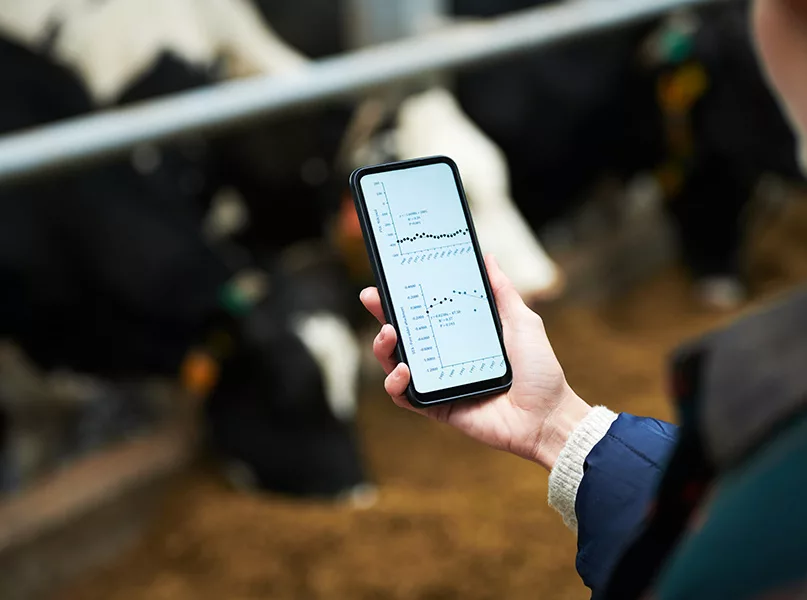 ---
BUSINESS IMPACT
• Hundreds of devices already in the field, with the potential for 7.5 million across South Africa
• Real-time intelligence into livestock placement and behaviour, ensuring regulatory compliance and reduced theft
• Always-on connectivity, with zero visibility gaps, using both NB-IoT and satellite technologies
---
THE CHALLENGE FOR STREAMLINE
According to the World Bank, more than 1.3 billion people globally rely on small-scale livestock production for their livelihoods and their nutritional needs. In some areas of South Africa, cattle production makes up as much as 80 percent of the agricultural GDP.
Regulation is fierce, often aimed at reducing the spread of diseases such as FMD. In fact, in 2022, the South African government placed movement restrictions on all cloven-hoofed animals, with the goal to reinstate its FMD-free status. The export of cattle meat cannot take place unless the animals have been in a disease-free area for a certain period of time.
Working with farming unions and associations, Streamline set out to support its customers with managing this colossal challenge, accurately tracking livestock using IoT devices to facilitate compliance, without adding heavy manual efforts.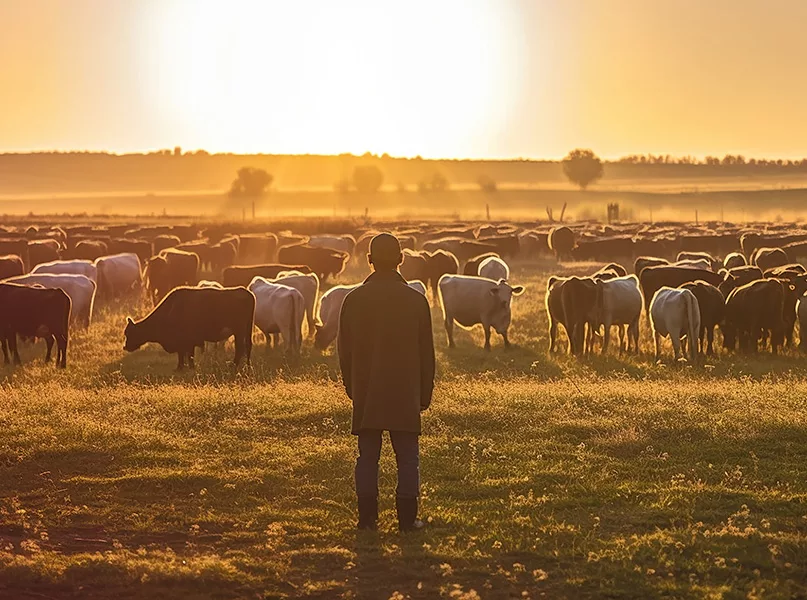 Streamline wanted to be able to offer farmers:
Real-time traceability: Knowing where livestock are at any given time would be a game-changer for ensuring compliance, and provide buyers, retailers and end consumers with peace of mind that all meat is FMD-free.
Accurate tracking: Traditional methods of tracking livestock use radio-frequency identification (RFID) tags, which need to be manually scanned at a regular cadence to prove the placement of different animals. With hundreds of thousands of animals, this was impossible to maintain.
Always-on connectivity: As livestock can move quickly from one location to another, Streamline needed to ensure that devices never lost availability or coverage when moving from one mobile operator's region to another.
Two-way control: As well as gathering information from the devices, Streamline knew that its customers would need to be able to push information and updates back to the field. This would allow them to react to data on battery life, coverage, latency, and more.
Streamline chose CommsCloud and floLIVE for its low-cost, always-on connectivity:
"We selected CommsCloud and floLIVE because they offered connectivity across the board at the best possible rates compared to the big players. From day one, we've experienced excellent service. Our solution was up and running within a week, and they were online and assisted us with any issues right away," Samuel Schalkwyk, owner and managing partner of Streamline declared.
Streamline spent some time researching its options for telecommunications and connectivity, and chose to work with CommsCloud, a connectivity solutions provider with more than 20 years of experience in the industry. CommsCloud partnered with floLIVE's IoT platform, using its unique multi-IMSI SIM technology and holistic connectivity management suite to provide connectivity to Streamline's devices.
The devices have been designed with every contingency in mind. They are just 16 grams in weight, and equipped with solar panels so they can be charged by the sun. Without sunlight, they can go for around a week without being charged. They monitor temperature, battery level, effectiveness of radiation, and they are equipped with an accelerometer to track different animal behaviours, such as if an animal is being chased, or if it has been stolen.
If a device stops moving for a predefined period of time, the farmer will get an alert, prompting them to take action. With geofence areas defined, and an additional mapping application, farmers can track the device in real-time, and quickly find a lost device or a hurt or stolen animal in the wild. Stolen livestock is becoming increasingly common in South Africa, making anti-theft devices more important than ever.
While the devices were designed to predominantly use NB-IoT, the use of floLIVE's multi-IMSI solution gives Streamline the ability to switch operators where possible to get better availability or lower latency. As latency directly impacts battery life, this is critical. Soon, Streamline will be able to use satellite communication to augment connectivity where there is a lack of operator coverage.
Streamline can now pass over the following benefits to their own customers:
Real-time visibility: Wherever livestock travel, farmers will be able to monitor behaviour in real-time and without gaps, passing on this visibility to their own customers. There are already hundreds of active devices in South Africa, with 350,000 planned by the end of 2023, and the potential for 7.5 million across the country.
Intelligent thresholds: Farmers can update the devices remotely, triggering less frequent updates to lengthen battery life during rainy periods, or automatically reducing the reporting rate at a specific threshold.
Low rates: floLIVE's connectivity is significantly less expensive than larger players, especially considering the usage of both NB-IoT and satellite connectivity. By using the same technology for both, cost-savings are huge.
Full coverage: The multi-IMSI approach means devices can be made in China, shipped to South Africa, or deployed anywhere globally, and they will work without interruption. Even where there is no cell phone coverage, Streamline can offer always-on visibility.
No operator lock-in: Streamline can work with any operator, without being tied to a specific service agreement, contract, or coverage area. This gives them the flexibility and future-focus that wouldn't be possible with a larger player.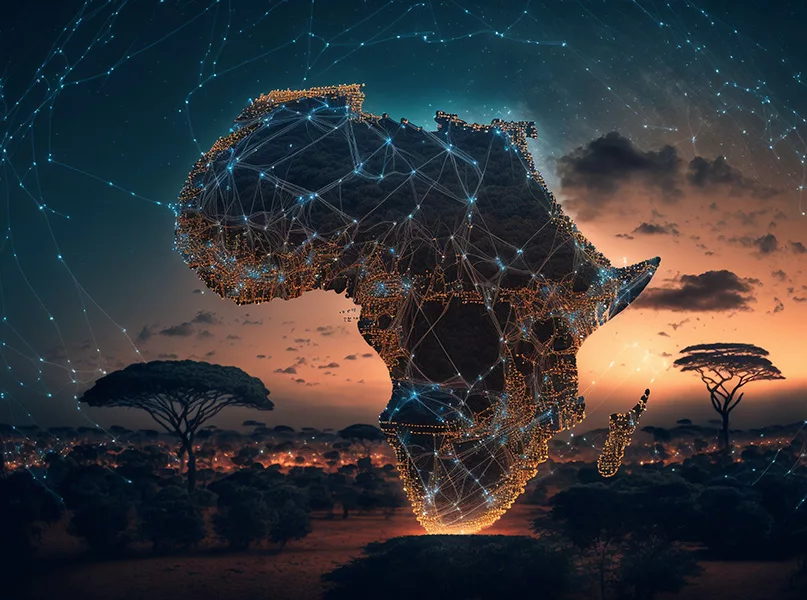 ---
COMMSCLOUD
CommsCloud is a South African firm that provides innovative solutions to African organisations, streamlining the management of connectivity. We aim to simplify the management process by offering quality and up-to-date solutions that connect people, workplaces, and things. Our vendor-agnostic team focuses on delivering fit-for-purpose, cost-effective solutions aligned with our clients' needs. With over 12 years of experience in ICT and IoT optimisation and SIM management, we ensure global connectivity everywhere. Our track record of success, saving clients an average of 30 percent on monthly costs, speaks to our commitment to building long-term partnerships and staying ahead of industry disruptions.