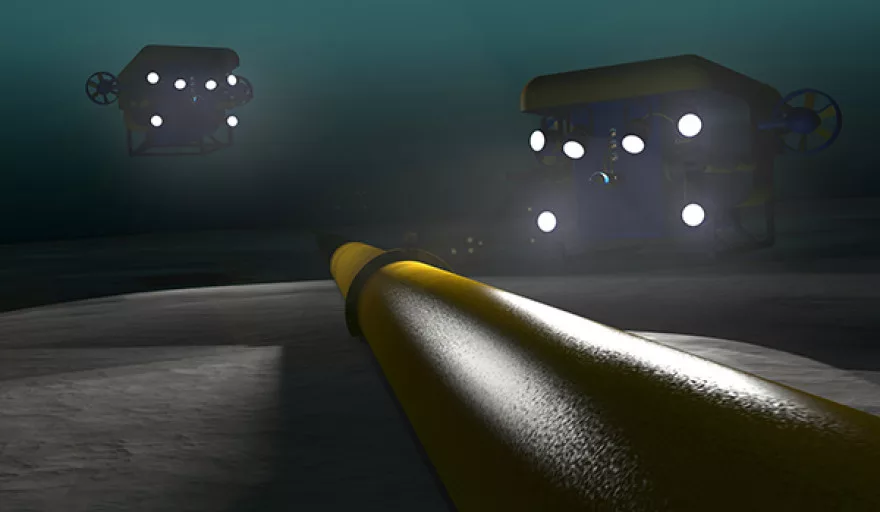 Africa's telecoms market may be in its infancy when compared to other regions in the world, but it is catching up fast.
The continent's internet bandwidth is expanding more rapidly than any other part of the world, averaging growth of 45 percent a year between 2014 and 2018. This is faster than Asia and the Middle East, regions which saw annual growth of 41 percent for the same period.
Demand for connectivity, from smartphones and tablets to analytics and cloud services, is placing greater emphasis on the need to carry more data at higher speeds. At present, 17 of Africa's 54 nations have rolled out LTE networks, with many countries facing barriers to entry such as lack of computer literacy, poor telecoms infrastructure and unreliable power supplies.
However, some states are making headway despite these challenges.
Angola, for example, is emerging as a regional data hub thanks to the successful switching on of its South Atlantic Cable System (SACS), a 6,500-kilometre subsea solution installed, owned and operated by Angola Cables.
"The new digital information highway is the first and fastest link between Africa and the Americas with the lowest latency, and will provide a more direct routing for internet traffic in the Southern Hemisphere," explains CEO António Nunes.
"In order to meet the growing demand from broadband, mobile, broadcasting and enterprise traffic crossing the South Atlantic, SACS has been designed with 100 Gbps coherent WDM technology on an end-to-end solution. With four fibre pairs, it offers a total design capacity of 40 Tbit/s."
The cable system connects two data centres – Angonap Fortaleza Tier III in Fortaleza (Brazil) and Angonap in Luanda (Angola).
Taking 27 months to complete with construction beginning in June 2016, the project involved close collaboration with Japan's NEC Corporation, which has laid more than 250,000 kilometres of subsea cable globally.
"The installation phase of the cable on the Angolan shore was one of the most important aspects of the project as several levels of interaction and activity are required with several entities simultaneously, and therefore constitutes a critical and high-risk moment," Nunes says.
"The protection of both the cable and the teams involved was one of the aspects that had to be carefully analysed and the work carried out in a rigorous and well-planned process."
Need for speed
Nunes's main objective is to improve the quality of communications between Africa and the Americas.
The new SACS routing will increase data transfer speeds by a factor of five, reducing latency between the two data centres from 350 milliseconds to 63 milliseconds and placing Angola as a key strategic gateway for transatlantic connectivity.
"Given the onward connections to the recently completed trans-American Monet Cable and the West Africa Cable System (WACS), SACS will also offer reduced latency between Miami (USA) and Cape Town (South Africa) from 338 milliseconds to 163 milliseconds," Nunes adds.
Asides speed, the system will also contribute to reductions in data traffic costs which can be passed onto both commercial users and consumers.
"With SACS now being open to commercial customers it will significantly upscale the digital economies of various African and South American countries and improve global communication efficiencies for enterprise customers in Africa, Latin America and the USA," Nunes continues.
"This greatly improved connectivity will enhance trade opportunities as a result of cultural similarities between the two Portuguese-speaking nations of Angola and Brazil."
A fibre-rich future
Asked if he is optimistic for the future of the continent's communications development, Nunes responds with a resounding yes.
Angola Cables' three subsea systems will only serve to provide a more direct and efficient route for data transfers between North, Central and South America onto Africa, Europe and Asia. Indeed, by building systems that enable IP traffic to be exchanged locally and regionally, overall network efficiency across the Southern Hemisphere can be greatly enhanced.
The South Atlantic Cable System is the latest chapter in this development, one which Nunes believes will go down as a gamechanger.
He concludes: "The cable will allow African internet service providers and users a more direct, secure path to the Americas – without having to pass through Europe.
"Content service providers in Latin America will also stand to benefit from the option of using the SACS route to reach markets in Africa and Europe without utilising the traditional, high volume Northern Hemisphere internet traffic routings.
"The commissioning of the SACS cable is a gigantic leap forward in trans-Atlantic connectivity and will have a profound impact on global digital connectivity. It is expected to fast-track commercial activity in the ICT sectors and stimulate emerging economies in Latin America and Africa."