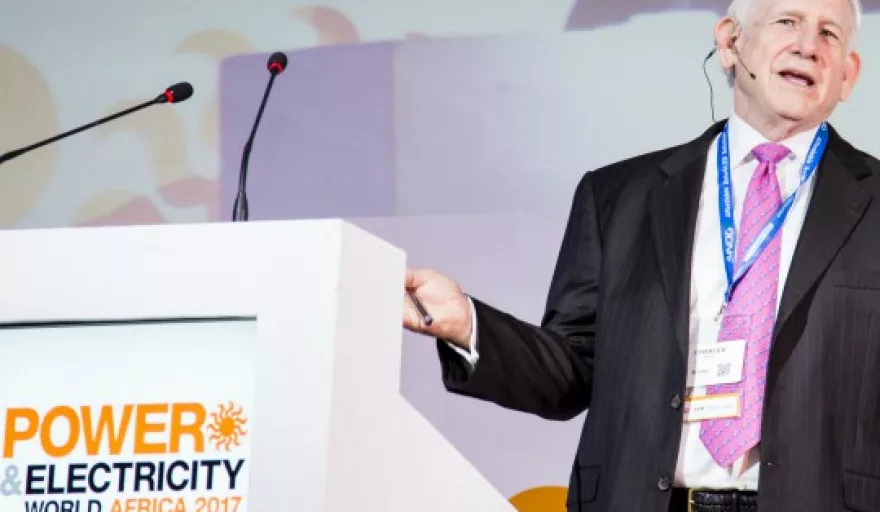 Power & Electricity World Africa 2018 celebrates its 21st Anniversary. The show welcomes more than 8,000 attendees and hosts a mecca of solution providers spanning four halls and thousands of square metres.
Power & Electricity World Africa is Africa's largest and longest running power and electricity show. For 21 years we have helped shape the regional energy market through sharing knowledge, educating the market and facilitating influential meetings. Billions of dollars of business have either been initiated, influenced or concluded at this show.
Mitsubishi Hitachi Power Systems Africa (Pty) Ltd; ABB; GE; Barloworld Power; Siemens; MTU; Voith; IBM; Mott Macdonald; Solar World Africa; Yingli Solar; Vestas; SMA; Arup… just to name a few, have all leveraged Power & Electricity World Africa as their once-a-year opportunity to meet and do business with new and existing customers.
Our mission is to maintain this forum as the industry meeting place where industry professionals come and learn how to develop sustainable, clean and bankable world-class energy generation projects throughout the African continent.
Year-on-year, the event provides our partners with access to more than 800 African energy utility and IPP decision makers, who traditionally are difficult to reach. And most importantly, the show allows them to meet real buyers.
We are proud to have hosted utilities such as Eskom, STEG, Nampower, Zesco, KenGen, Tanesco, EDM, GridCo, Electricity Company of Ghana, TCN, VRA, ENE Ethiopian Electric Power, CEET, SNEL, Senelec, Sonabel, Nigelec, GRIDco and many others over the years. And we are proud to have welcomed back more than 40 African countries for the 2017 edition of the event.
It is for good reason that Power & Electricity World Africa has been endorsed by Eskom for the past seven years.
It's been 21 exciting business-filled years! Power & Electricity World Africa continues to provide the meeting place for buyers, sellers and their partners to do the deals that drive Africa's energy sector. This is THE place where buyers find solutions to their challenges. TENS OF THOUSANDS of executives and business leaders from across Africa have attended the show over the past 21 years.
WHEN: 27-28 March, 2018
WHERE: Sandton Convention Centre, Johannesburg, South Africa
WEBSITE: www.terrapinn.com/powerafrica