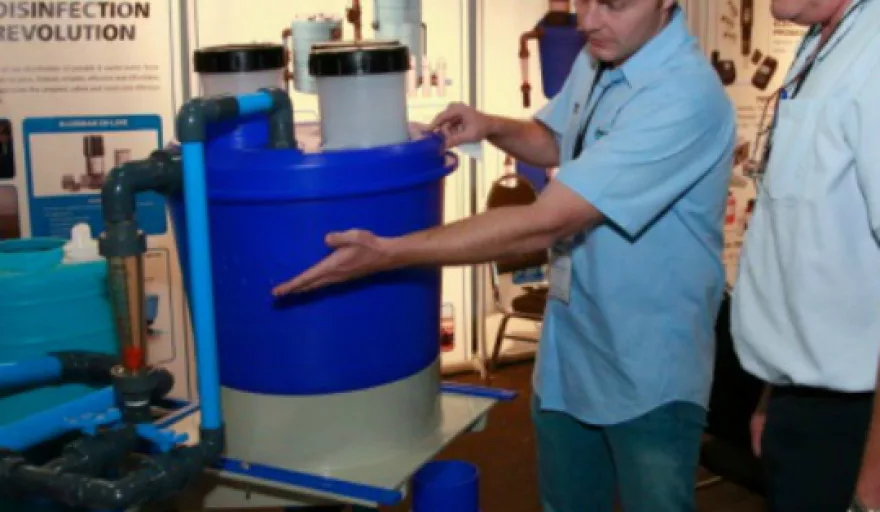 The City of Johannesburg demonstrated its commitment to facilitating rapid, sustainable economic growth by showcasing the products and services of 60 entrepreneurs and SMMEs at Empowertec Africa recently.
The three-day exhibition, held at Gallagher Convention Centre from 22-24 May encouraged buyers in the manufacturing and technology sectors from 35 countries to do business with emerging industrialists from disadvantaged communities in the Johannesburg area.
Empowertec Africa, an opportunities showcase for small businesses, is a component of the 12-shows-in-one SA Industry and Technology Fair (INDUTEC). It focuses on promoting sustainable enterprise development, building viable businesses and supporting committed entrepreneurs from disadvantaged communities.
In addition to backing from the City of Joburg, Empowertec Africa 2015 was supported by the Ministry of Small Business Development and the Black Business Council.
Opening the show, MEC for Economic Development, Ruby Mathang said Empowertec Africa aligned perfectly with the vision of the Government and the City of Joburg.
"We are committed to facilitating the emergence of a new class of young black industrialists, and INDUTEC's unique scope brings together many interconnected industries with common goals of idea- and skills-sharing and business alliances," he said. "The City intends to identify different interconnected clusters and bring together various role players in these industries on a regular basis."
Unlocking the potential of SMMEs
Deputy Minister of Small Business Development, Elizabeth Thabethe MP said the Government had implemented a nine-point plan to boost South Africa's economy: "Point seven focuses on unlocking the potential of SMMEs, cooperatives, townships and rural enterprises, and Empowertec Africa does exactly that for SMMEs," said Thabethe.
"Worldwide interest in Africa has never been higher," added show organiser, John Thomson of Exhibition Management Services. "Empowertec Africa provides small, rising companies with an unprecedented and unique opportunity to network and establish business connections with suppliers and buyers from around the world.
"INDUTEC is a powerful single-venue, multi-sector platform for suppliers to showcase products and services to a large, captive group of potential customers".
SMMEs growing business
Participants in the City of Joburg's pavilion at Empowertec Africa were delighted with the results delivered.
Intellilab demonstrated its augmented reality services and was pleased with the number of people who visited its stand.
"We had a lot of interest from many companies in different industries, enquiring about how augmented reality could be applied to their industries," said Dumisane Gumbi, a developer at Intellilab. "Exhibiting at Empowertec Africa enabled us to engage directly with potential clients and show them how our products work."
Joe Mkhombo of Lowe Trade and Invest was very impressed with the show, and identified many opportunities for his business, which specialises in cabling for electronics and electric components: "There are many opportunities in the pumps, valves and manufacturing sectors for small business owners; we should be looking at these industries more closely for ideas."
"The show was great! We received a lot of great quality industry-related leads," added Karabo Masipa, Marketing and Communications Co-ordinator for Semona Eco who supplies innovative green energy solutions that don't require large capital outlays, and are a safer alternative fuel-source for any application requiring combustible fuel for heat.
"Naturally, we intend to work with the Department of Small Business Development and the City of Joburg in the future to assist SMMEs to grow into successful enterprises," concluded Thomson.