Since its establishment, Namib Mills has been sustaining national food security across Namibia and South Africa. We hear more from Operations Manager, Elfrieda Roos, about how the company's bread and other products are on the rise.
GOING WITH THE GRAIN
Wheat farming and flour milling have historically led the way as two of South Africa (SA) and Namibia's most prominent and profitable agricultural ventures.
In SA, the nation's first flour mills were built in the Overberg region in the 1800s, starting out as small-scale, humble farming operations. Hard-working millers would cultivate and farm their own wheat before milling it and then selling their produce at the local markets. Many farmers would also use the flour to bake their own bread and pastries.
In this way, the grain milling sector has always played a vital role in stabilising food security, as its products are the primary ingredients of SA's staple foods. The industry is also a major determinant and influential factor in the fluctuation of maize meal and bread prices.
Continuing to adhere to this proudly traditional lineage, Namib Mills was established in 1982 and has been feeding the African continent ever since. 
"We are working in a really exciting space at present, mainly due to the volatility of soft commodities. The milling industry in Africa has been asked to play a crucial role in fulfilling the constant availability of basic foodstuffs at extremely low prices and therefore low margins," opens Elfrieda Roos, Operations Manager for Namib Mills. 
After the establishment of its first maize mill in Windhoek, the company has elegantly evolved into Namibia's leading supplier of staple foods. This prominent position is reflected in Namib Mills' well-established and diverse range of preferred wheat flour, maize meal, bread, pasta, sugar, rice and Mahangu brands.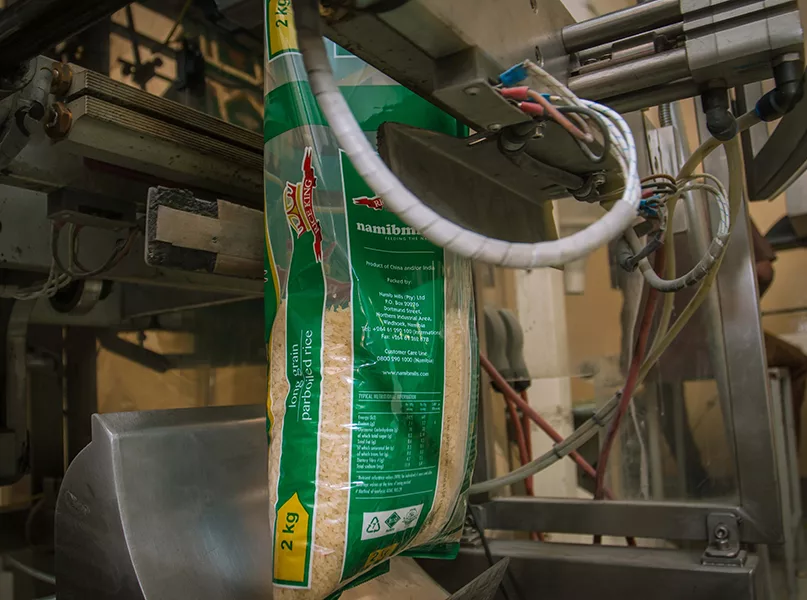 STRENGTH IN EXPERIENCE
Today, Namib Mills has leveraged its four decades of industry experience and vast amounts of knowledge, to transition serenely into a major supplier of staple foods and animal feed in Namibia and SA.
Growing to employ over 2,000 members of staff across these two nations, Namib Mills utilises state of the art facilities and a highly skilled workforce which helps to guarantee a wide range of healthy, quality branded products that meet the requirements of its many customers.
"Our reputation is important to us and acts as a non-negotiable commitment to continuous quality improvement and superior service," states Roos.
"This reputation has also ensured that our products remain trusted leaders in their individual categories."
Along with this enviable reputation, comes great responsibility.
Endeavouring to rise to this challenge, Namib Mills embraces this immense undertaking of ensuring basic food security for Namibia and takes pride in consistently providing good quality products and premium service to the supply chain of basic foods.
"Our next step is to ensure continuous affordability of our products. This will be done by remaining extremely efficient and by creating income streams alongside our basket of products' value chain," Roos adds.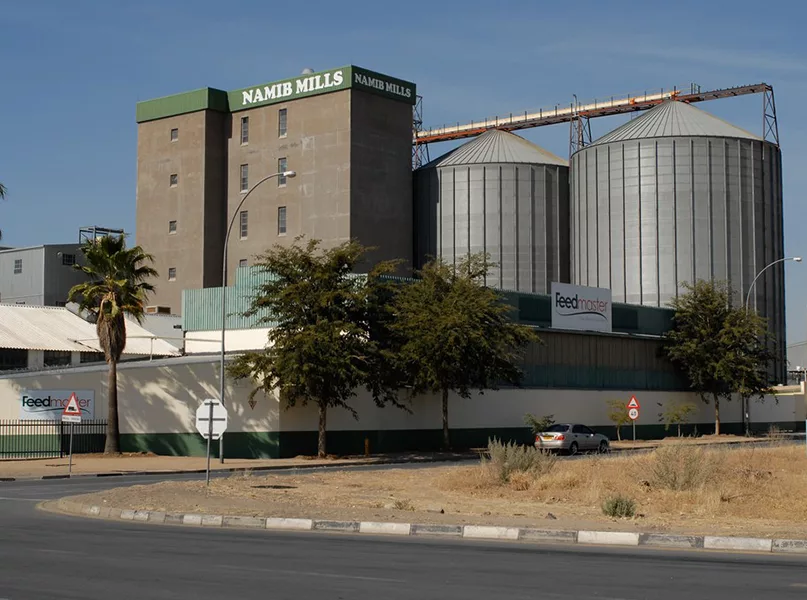 PART OF THE BRAND
Bringing people together with creative, enjoyable, exciting and tasty experiences, Namib Mills is home to many famous and popular products. The company's portfolio of household brands includes Bakpro, TopScore, Pasta Polana, Pasta la Vita, Rice King, and Meme Mahangu.
"Our maize brand, TopScore, has been voted the second most recognisable brand in Namibia, which is a particular company pride point, alongside the brand turning 40 years old in 2022."
One of the best-selling sub-brands of Namib Mills is Pasta Polana, which is available in bags of spaghetti, macaroni, fusilli and elbows.
"To the household decision makers, Pasta Polana is an alternative, cheaper pasta that is value for your money, easily available and one which the family will still love to eat," she enthuses.
Elsewhere in its vast portfolio is Sugar King, a proud household name and staple in nearly every home throughout Namibia.
Adding to its portfolio of dry goods is Namib Mills' brand of RealGood chicken, the only industrial poultry farm in Namibia. This brand is also distributed nationally to ensure a quality, affordable protein can accompany the people of Namibia's TopScore or Pasta Polana every day.
Namib Mills also sells its milling by-products as feed ingredients to Feedmaster. Feedmaster is proudly Namibian and has two feed plants in Windhoek, in addition to the Veekos plant in Upington, SA.
"Our sister company, Feedmaster, manufactures animal feed from Namib Mills' waste products, which are mainly chop and bran. Namib Poultry Industries (NPI) then uses the chicken feed produced by Feedmaster for our commercial poultry farm," details Roos.
By embracing this process, Namib Mills ensures that value is created throughout the entire food and feed value chain, as part of an efficient cycle of sustainability.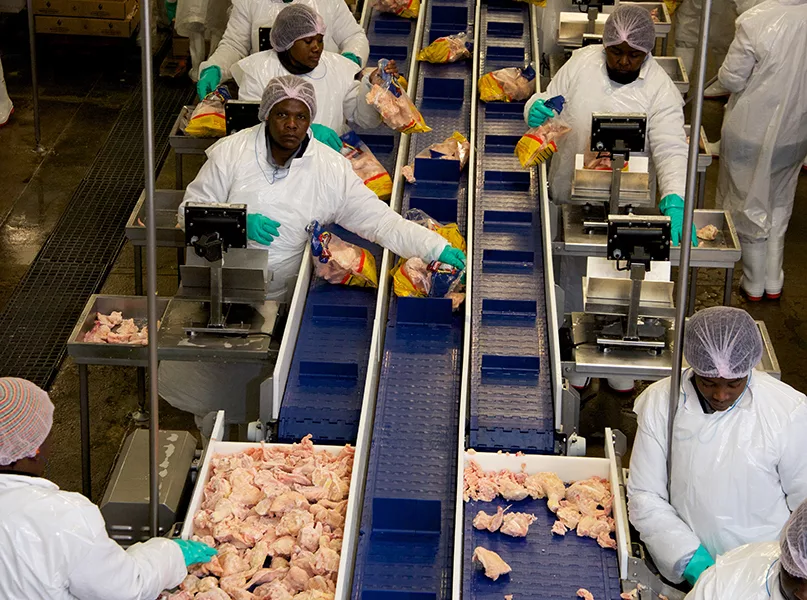 CREATING A HEALTHY CULTURE
Namib Mills believes that its employees are the primary reason for the group's success and that talent development is a key factor in maintaining its competitive edge. Talent enhancement is therefore integrated into the company's forward-thinking strategy and business culture.
The group is also firmly committed to sound corporate governance and adheres to strict business ethics that foster integrity, respect, honesty and openness in its day-to-day business activities with stakeholders.
"We follow safe workplace practices to provide a healthy working environment for all our employees. The natural environment is also important to us and the group conducts business in an ecologically responsible manner," Roos tells us.
Furthermore, ensuring maximal sustainability is a priority throughout Namib Mills, and the company therefore remains committed to environmentally friendly business practices, not only for the long-term benefit of its shareholders but all its stakeholders.
"We create socio-economic growth through investment in local economies and develop people's talent, both inside our group and through educational initiatives in the communities around us," she elaborates.
A further element of the company's socio-economical strategy involves the goal of creating additional livelihoods for fellow Namibians within the value chain. Going forward, Namib Mills is focusing on creating sustainable employment in the agricultural sector for Namibia and the wider African region, aiming to make a difference in the local economy and community.
Namib Mills also remains very proud of its vetkoek initiative and small- and medium-sized enterprise (SME) chicken development. The vetkoek initiative has created livelihoods for more than 7,000 women, that use the flour to bake and then sell vetkoek. The SME chicken development assists small-scale non-commercial farmers with training from small chicks to chickens, and this has also created livelihoods for over 750 farmers. Namib Mills invests heavily in the training and support of both these projects, believing it must help communities to thrive by empowering them with the necessary skills.
"We create socio-economic growth through investment in local economies and develop people's talent, both inside our group and through educational initiatives"

Elfrieda Roos, Operations Manager, Namib Mills
GROWING AN ELITE DISTRIBUTION MODEL
Namib Mills' main production facility is situated in Windhoek, the capital of Namibia, with a complex that consists of wheat mills, a maize mill, a pasta plant, a complete mix plant, a rice packing plant, and a sugar packing plant. Elsewhere, in Otavi, the company operates a maize mill, a mahangu mill, a sugar packing plant, and an instant maize porridge plant.
Complementing this is an array of strategically positioned bulk storage and distribution points which the company utilises to enhance its supply capabilities. Now boasting nine depots in Namibia, one in SA, one in Zambia and one in Perth, Australia, the Namib Mills operation possesses 211 trucks to facilitate its distribution operations.
This extensive service capability currently includes dry goods distribution, both long and short haul, cold and frozen distribution and bread and bulk grain transportation. This is in addition to the company's 173 vehicles that are used by employees throughout the group.
At present, Namib Mills distributes bread to all the major customer hubs in Namibia and has expanded the distribution network accordingly. From the beginning, Namib Mills has also always aspired to be price competitive despite a lack of economies of scale.
"We invested a large amount of money in new ventures about three years ago and are looking to get these projects on time and up to speed in the wake of recent challenges such as the COVID-19 pandemic, as well as the turbulent current economic climate," Roos affirms.
Setting its sights firmly on an optimistic future as it strives towards a horizon of excellence and socio-economic enhancement, Namib Mills will continue to expand its product table as it embraces the responsibility and pride that arrives with being Namibia and SA's leading supplier of staple foods.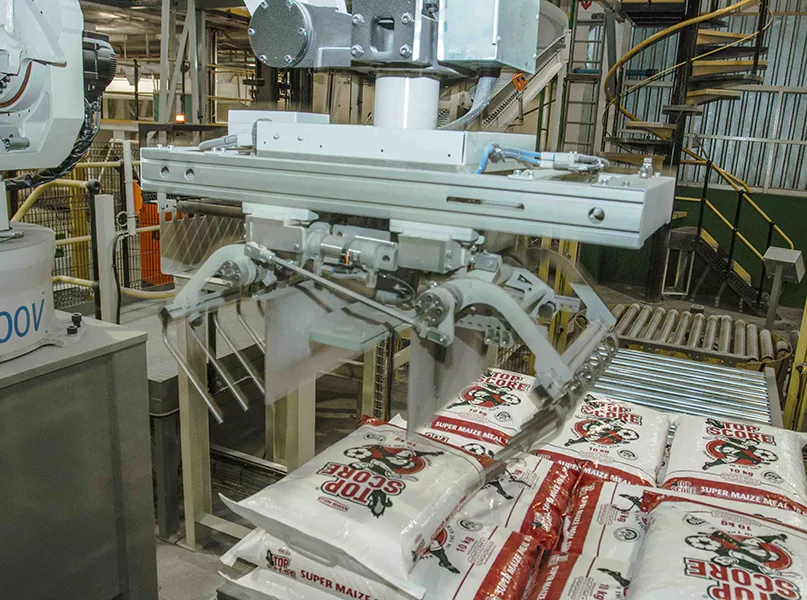 NAMIB MILLS PARTNERS