A medium-sized water board with maximum impact, Sandile Psychology Mkhize, CEO of Magalies Water, explores the state-owned enterprise's ambitious expansion plans.
EXPANSION IN THE FACE OF CHALLENGE
As one of South Africa's (SA) eight water boards constituted under the Water Services Act (WSA), the mandate of Magalies Water is clear – to provide bulk water and sanitation services to municipalities, mines, commercial customers and other private consumers throughout the country's North West province and in areas of Limpopo and Gauteng.
Since 1969, Magalies Water has operated as a state-owned entity classified as a government business enterprise. As such, the board is entirely responsible for generating its own revenue to cover its operations and investment for future infrastructure development needs, since it is excluded from budget allocation by the National Fiscus.
This highlights a major challenge for the company, particularly when working in a sector that must confront major hurdles across the country. Such obstacles primarily entail networks of inadequate bulk infrastructure that are overburdened with soaring water demand.
With a career background spanning significant experience in SA's water and environment space – including various roles at the former Department of Water Affairs and the Development Bank of Southern Africa before eventually joining Magalies Water in 2014 – first as General Manager of Water Services and thereafter as CEO, Sandile Psychology Mkhize is all too familiar with these sector-specific challenges.
"The vast majority of the communities where we operate have had to bear the brunt of lack of access to clean drinking water and decent sanitation services for a number of years," he opens.
"When you look at the kind of work we have done in the past, one would be mistaken to believe that Magalies Water by design was established to deal with difficult challenges which sought to provide solutions to the "water services question" in the rural areas of the country."
Indeed, taking adversity in its stride, Magalies Water's pursuit to overcome such hurdles in fulfilling its mandate is an unrelenting mission.
"Magalies Water is relentless in its endeavour to respond to the current bulk water challenges, particularly where consumption patterns are high and will become unsustainable in the future," Mkhize surmises.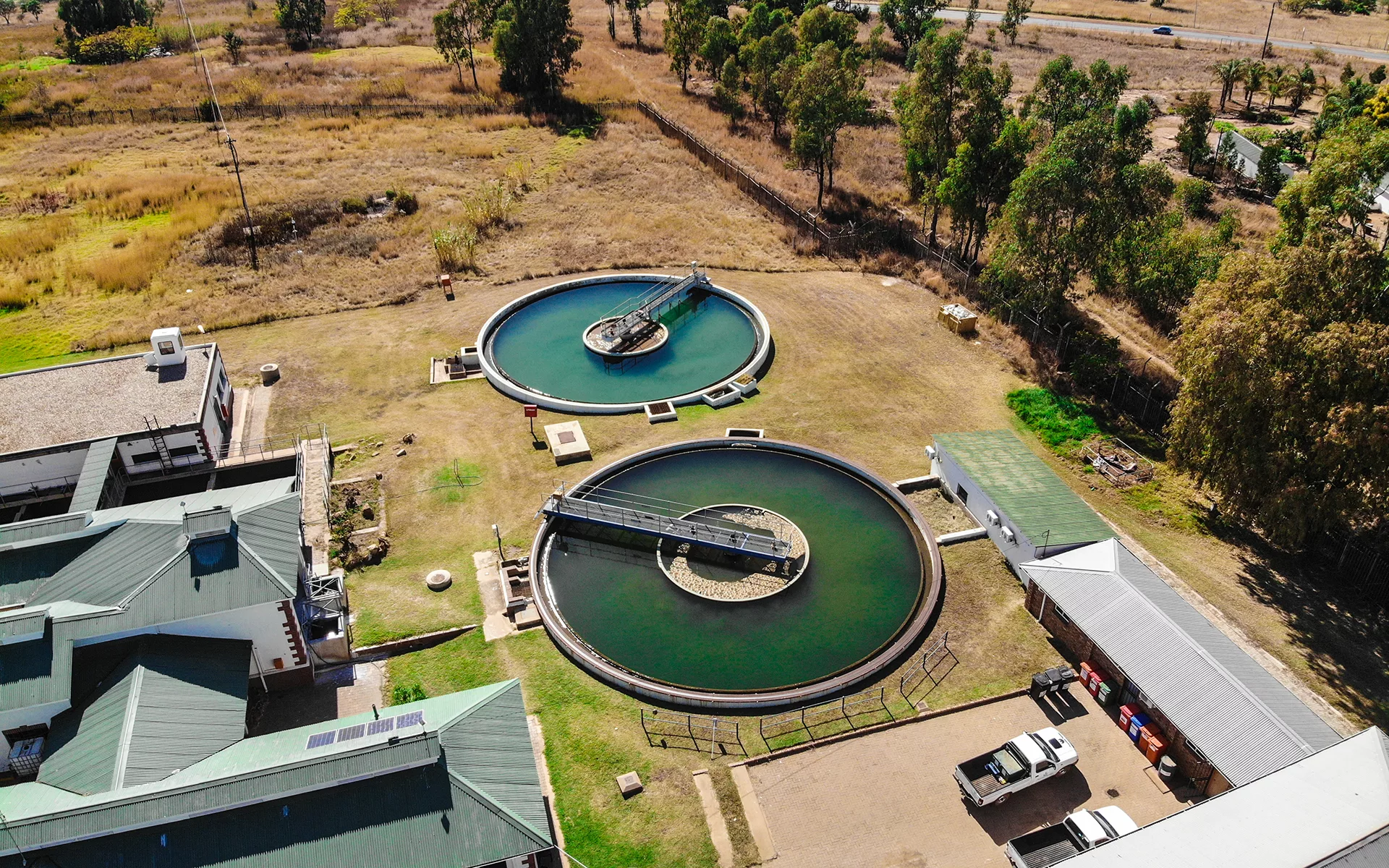 FROM VAALKOP ONWARDS
The board of Magalies Water was originally established to primarily supply the needs of platinum mines located in Rustenburg and Thabazimbi. During this time, the company operated as the 'Vaalkop Water Board'. However, the board's remit soon expanded dramatically in the seminal year of 1994, as SA's entire socio-economic landscape underwent a seismic transformation.
Magalies Water's mandate was subsequently extended to also include the supply of bulk potable water services beyond the mines to communities and private customers within the region. Located 70 kilometres (km) from Rustenburg, Vaalkop WTW underwent significant upgrades, resulting in the 18 megalitres (Ml)/day plant increasing to its current capacity of 270 Ml/day.
With an ever-expanding footprint of households, serviced municipalities, industries and retail operations relying on Magalies Water, the company now owns and operates a total of four water treatment plants alongside its original, and largest, Vaalkop facility. These include Cullinan, Klipdrift, and Wallmannsthall with a combined portable water treatment capacity of 340 Ml/day.
Despite covering challenging geographies that are primarily peri-urban or rural, Magalies Water's consistently proven performance in the provision of quality, clean water is an ongoing testament to its capabilities.
"The water utility has obtained a clean audit for the financial years 2019/20, 2020/21 and more recently 2021/22, with a consistent performance of 90 percent and above," Mkhize shares proudly.
Furthermore, the water sold was on average compliant with all five parameters of SANS 241:2015 Water Quality Standards.
MEDIUM SIZED, MAXIMUM IMPACT
In relation to other national water boards, Magalies Water's size is relatively small, yet this does not inhibit the company from competing with other major players in the space. As Mkhize affirms, "over the years we have consistently been able to compete with the biggest water boards in the country, despite the nature of our geographical area of operation compared to our competitors, who are operating in large economic centres that are highly urbanised."
Although Magalies Water may be smaller in terms of the staff complement as well as its revenue and asset base, this has not hindered the company in reaching its full potential – something that it is continually striving towards.
All three areas recently increased dramatically as a result of the disestablishment of the Sedibeng Water Board by the Ministry of Water and Sanitation.
An affirming validation of Magalies Water's own capabilities, the Ministry of Water and Sanitation has entrusted the company with extending its service to cover municipalities not previously within its remit.
"This for us is a vote of confidence in our combined skills, experience and expertise as a medium size water board," Mkhize shares.
As a result of this integration, Magalies Water practically doubled in size to 720 employees, while its operational footprint grew to cover the entire North West province, along with attaining new assets and liabilities. While this addition has undoubtedly strengthened Magalies Water's capabilities, it has also introduced more familiar challenges.
Indeed, the Sedibeng Water Board was left in a sorry state of affairs, with no ownership of bulk water and sanitation infrastructure assets in the area.
"Where work was done with regards to infrastructure development, the network had been left to deteriorate to the point where the infrastructure is not usable or economically viable to recommission," recalls Mkhize.
As such, Magalies Water has its hands full with handling this newly acquired operation, and the massive infrastructure expansion necessary to serve the area well.
"The socio-economic conditions in our area of operation and the challenges that have beset us in the past, and continue to do so, have made Magalies Water a resilient water board. Our performance is testament to that fact," states Mkhize confidently.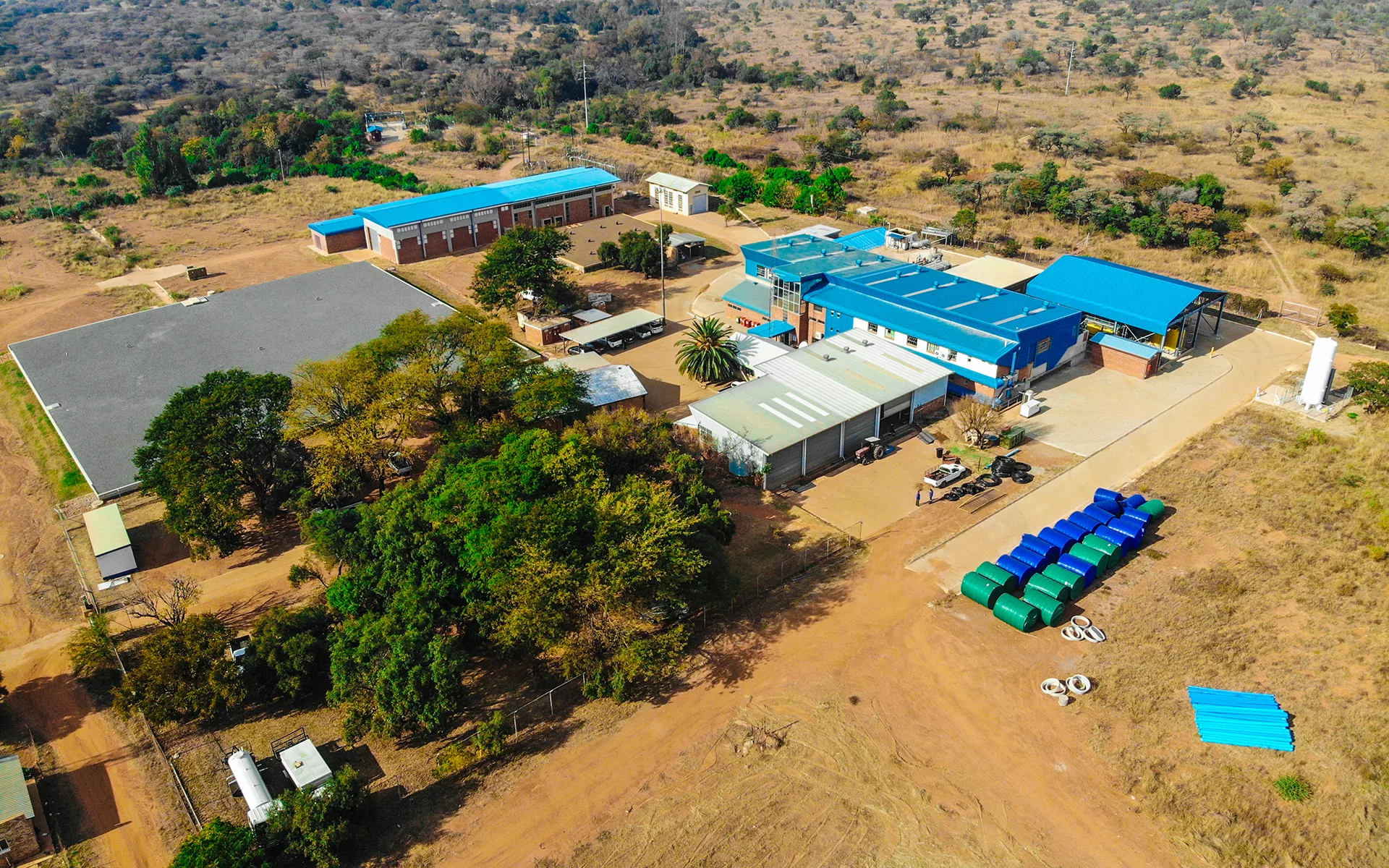 EXPEDITING INFRASTRUCTURE
In a bid to address growing water demand in such areas where challenges abound – such as plants prone to power outages, overburdened water systems, or even illegal activity redirecting the supply – Magalies Water began the Bulk Water Infrastructure Master Plan in 2014.
"The North West province has had water challenges for years, especially in the areas where we have been directed to expand our services to, hence the plan to implement aggressive bulk water infrastructure development in the Ngaka Modiri Molema, Dr Ruth Segomotsi Mompati, and Dr Kenneth Kaunda District Municipalities," outlines Mkhize.
The plan's progress is subject to the availability of funds either from internal or government conditional infrastructure grants, however since its commencement, the value of Magalies Water's asset base has grown from under R0.9 billion as of 30th June 2014, to over R4.1 billion by 30th June 2022.
Improving the supply versus demand dilemma in the area recently re-allocated to Magalies Water from the disestablished Sedibeng Water presents a daunting financial setback. However, the company's executives are dedicated to the pursuit of viable options to result in a quick and sustainable turnaround.
"The due diligence that we conducted before taking over the former Sedibeng Water operations paints a bleak picture, which in essence suggests that we may have to build the infrastructure from the bottom up, if we are to see tangible results in terms of increased bulk water provision as well as reducing non-revenue water due to leaks and illegal connections," he explains.
"As a result, we have started working on the bulk water and sanitation master plan for the newly acquired area. We will also be approaching the National Treasury for funding of the non-economic component of the infrastructure development, and the Development Funding institutions for the loan funding of the economic component of this infrastructure development."
Aside from the North West province, this approach to improving bulk water infrastructure is evidenced by myriad ongoing projects across Magalies Water's areas of operation.
"In addition, we are currently implementing a number of multi-year regional bulk water schemes, which we hope to finalise before 31st December 2025," he tells us.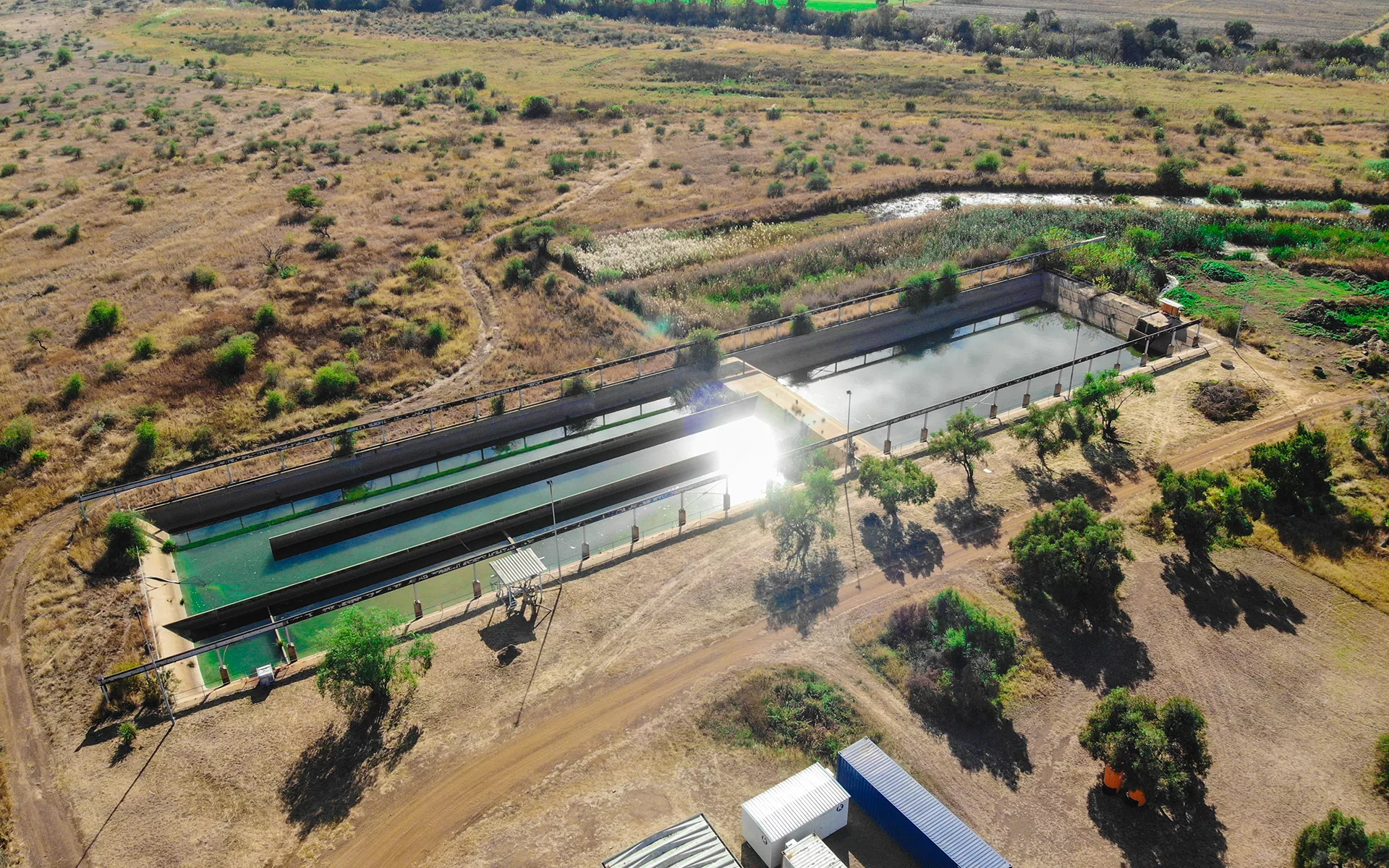 NAVIGATING ROUGH WATERS
In recent years, Magalies Water has either undertaken or committed to over R2.8 billion worth of new projects. Such initiatives include the Klipvoor Bulk Water Scheme, which has just been successfully allocated budget by The Infrastructure Fund and has subsequently entered the implementation stage. This major greenfield project entails the construction of a 60 Ml/day water treatment plant plus over 100km of bulk water distribution pipeline. Elsewhere, the Pilanesberg Phase 3 Project is currently in design stage, whilst the Pilanesberg Phase 2 project, which is aimed to supply 70 Ml/d to Rustenburg municipality and areas under Royal Bafokeng Administration, is currently under construction.
"All of our envisaged and/or projected capital projects arise from our observation and our ability to provide water while being aware of the external factors such as water demand patterns in a particular area of operation which may warrant expansion of our infrastructure in order to respond more effectively and efficiently to the service offering," Mkhize outlines.
Meanwhile, Magalies Water's Moretele South Bulk Project will deliver the construction of a new 30km pipeline and two surge tanks intended to minimise water hammer caused by the flow of 25.7 Ml of water per day to Moretele communities. Reflecting Magalies Water's commitment to benefitting local communities and enriching their economies, this particular project created 88 employment opportunities for local people, and benefitted almost 50 local Small Medium and Micro Enterprises (SMMEs).
For Mkhize, the development of Magalies Water's beneficial position in the upliftment of its doorstep communities throughout Limpopo, Gauteng and the North West province, will remain a key focus going forwards.
"It is common course that South Africa's history before 1994 created serious socio-economic inequalities, particularly among black communities who are described as previously disadvantaged," he says.
"This has propelled us to adopt a socio-economic stance which seeks to address the imbalances of the past."
Fulfilling its core mandate of producing high-quality potable water while maximising revenue from water sales and with Mkhize at the helm, Magalies Water will continue to navigate rough waters with sound investments and ambitious projects into the future.
"While the road ahead will have its challenges, as CEO I am confident of the ability of our executive committee to go above and beyond what is required of Magalies Water in order to change the narrative."
MAGALIES WATER PARTNERS