Floriculture growers, auctioneers and buyers give us a diverse insight into Royal FloraHolland, the cooperative striving for sustainable success for its members.
FLOWERS FOR ALL
From the native king protea in South Africa to the arabicum in Rwanda, Africa is a hotspot for beautiful flowers and stunning blooms.
But how does a premium cut rose from Kenya or Ethiopia, for example, make it to a supermarket or florist in Europe, the Middle East or Asia?
For members of Royal FloraHolland (RFH), a cooperative that has brought together growers and buyers for more than a century, fresh flowers and plants are auctioned to various destinations around the world.
"Members are the foundation of the cooperative. Worldwide, we have over 3,500 members, 5,000 suppliers, and 2,300 buyers. We process approximately 100,000 transactions per day and trade more than 23,000 varieties of flowers and plants," opens Fred van Tol, Manager of International Sales and Account Management.
"The majority of member growers in RFH are from the Netherlands, however there are a large number of growers located in most flower producing countries across the world. In Africa, we have members from countries including Kenya, Ethiopia, Uganda, Rwanda, Zimbabwe, and South Africa."
RFH has two local offices in Kenya and Ethiopia, supporting growers by offering value-added services including commercial sourcing, order management, quality assurance, and logistical services.
Global buyers can source flowers and plants from RFH's member growers located in Africa, and other flower growing regions of the world, through Global Sourcing Services (GSS).
"GSS is well positioned to provide buyers with market access and a one-stop-shop for their sourcing needs, from RFH's pool of growers and their wide assortment of flowers and plants," says Edwin Gakonyo, General Manager of Africa.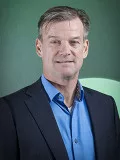 "RFH's local offices also offer post-harvest services, to improve customer value and built technical capacities through audits and training on key post-harvest processes."
Auctioning against the clock RFH has grown to become the largest marketplace in the floriculture industry, whose auction is spread over five locations across the Netherlands and Germany in Aalsmeer, Naaldwijk, Rijnsburg, Eelde, and Rhein-Maas.
Unlike traditional auctions, the RFH auction is unique in that bidding goes from high to low, rather than low to high, as the clock runs towards zero.
"The auction is exciting for the grower because it's a guessing game to see what price their beautiful flowers are valued at," van Tol tells us.
"For the buyer, it's a quick dash to gamble a price and be the first person to stop the clock, by selecting a number on an electronic keypad to buy the product. The number that the buyer presses indicates the quantity that they would like to purchase, at the price at which the clock was stopped. This is a continuous process that goes on until all the flowers are sold."
RFH is working towards nationwide auctioning and making its dynamic clock futureproof.
With the advancement of nationwide auctioning, supply at all RFH locations is available everywhere in the Netherlands through one platform.
"We can then organise our logistics for all transactions to suit our customers' wishes. We will start with transportation between our branches and build upon that step-by-step, to create a nationwide network," van Tol explains.
---
Q&A INTERVIEW WITH AUCTIONEERS
For further insight into the auction process, we are introduced to three RFH auctioneers: Linda de Ruiter (LdR), Maarten Loos (ML), and Henk Visser (HV).
What do you enjoy most about being an auctioneer?
LdR: Working with passionate growers, and of course, the seasonal work; we really go from one season to another. It will be Christmas again before you know it, and then we'll jump straight into spring! The seasons are reflected in the flowers. The variety of all these different types of products really makes things fun. Each product involves different growers who you see throughout the year.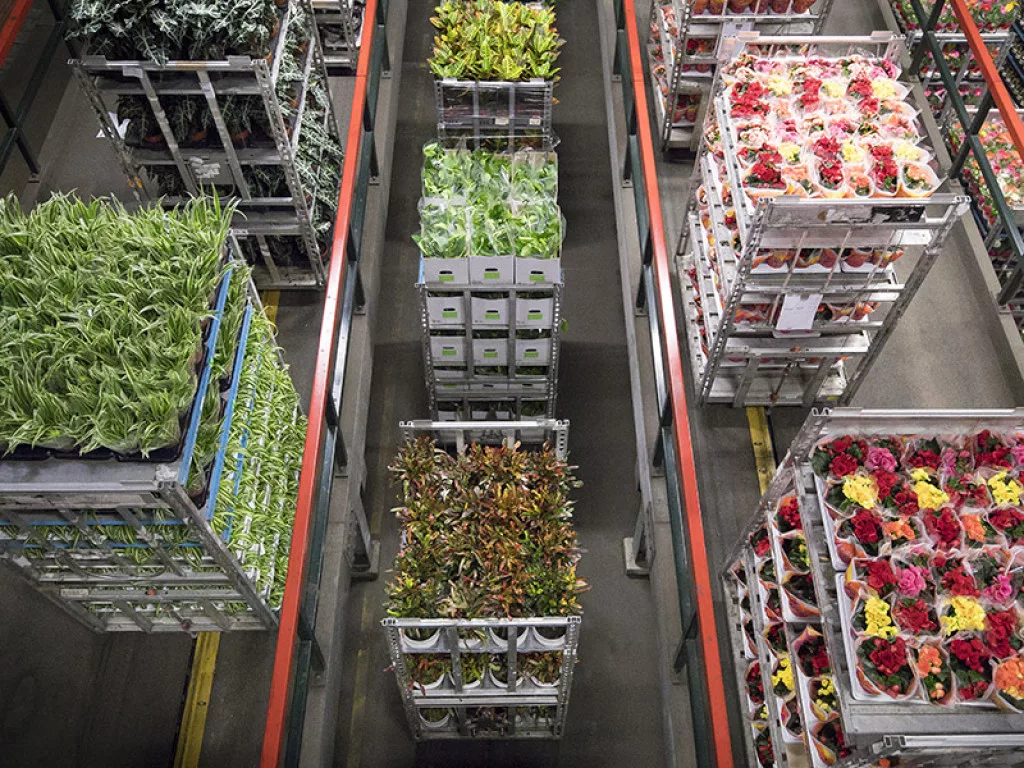 Can you explain the importance of the auction, and to what extent it has changed in recent years?
LdR: The price is really set at the auction, even for the growers who trade directly; that price, too, is often based on the auction. The auction truly is the best advertisement you can have as a grower; you bring in your trolley with the most beautiful flowers, and buyers from all over the world can buy your products. I really believe in promotion, and see the auction as my shop.
---
Can you provide a little background on the rose/seasonal flower market when it comes to importing flowers from Africa, but also other countries?
ML: In general, by far the most roses come from Kenya and Ethiopia. Roses from Kenya are most common for the auction, and roses from Ethiopia are often traded directly and destined for the retail market. These are often very large companies that have a direct line to major buyers, but this trade does go through RFH. Growers are completely dependent on the climate. This year, Kenya experienced a colder season, meaning production was lower than in previous years.
---
What opportunities are there for countries in Africa when it comes to growing flowers?
ML: In general, most roses coming to the Netherlands originate from Kenya and Ethiopia. There is certainly still room for growth in the rose market, and consequently, there are several growers planning to expand. There are also opportunities for the African market in sea freight transport as an alternative to air freight, and there have been many trials over the past two years. There will always be demand for flowers, but how the future will look remains unclear.
---
What types of flowers are there for different markets?
HV: From Ethiopia, mostly smaller roses are sent to the auction for retail, whilst Kenya often supplies more expensive roses. The demand for these different roses differs per country. Italy, for example, often requires long stems with large buds, whereas the UK is interested in the retail segment as supermarkets are a major source of flower sales. Another development in Kenya is spray roses, a huge market that is very much in demand in Russia and Poland.
---
What role do you think RFH can play in this?
HV: We are the centre of the flower world, and all eyes are on us. RFH has the pricing, know-how and market knowledge. The auctioneers can also support growers in many different ways, visiting and providing growers with up-to-date market information, estimating supply for the coming year, and helping them with long-term operations. In short, RFH can offer added value for both growers and buyers, even in these uncertain times.
---
DIGITAL PLATFORM
A major reason why the floriculture market has changed considerably over the past 20 years is digitalisation, a core part of the RFH strategy.
RFH is developing its marketplace into a digital platform, where growers make their broad and sustainable range of flowers and plants available worldwide.
All transactions are processed using smart logistics solutions, from the farm to the buyer's doorstep. That way, RFH facilitates more frequent, faster and fresher deliveries to any customer location under its payment guarantee.
"We provide a complete service, from ordering through to delivery and payment; this is how we unburden growers and deliver customised solutions to customers," shares van Tol.
"We are changing with the industry so that we can continue to do what we have done for more than 100 years: connect growers and customers so that they can get the most out of the market, enabling them to grow and continue to supply the world with fresh flowers and plants."
RFH connects growers, buyers, and third parties through its digital Floriday platform, which offers a unique combination of ordering, payment, and delivery services.
Development of Floriday is ongoing, and once fully operational, will offer the infrastructure and data needed to develop and roll out new services.
"The whole world, including marketplaces, is becoming increasingly digital, and so is our floriculture sector. To maintain our leading position and make the sector sustainable for generations to come, we also have to take a leading position digitally," van Tol acknowledges.
"The goal remains clear, to achieve an optimal price at minimal cost for our members. That is why, as a cooperative, we are building the futureproof Floriday platform together with growers and buyers."
With Floriday, RFH wants to make the floriculture sector more accessible, by providing a single international platform where growers, buyers, and service providers come together.
Floriday connects growers with new international buyers, allowing people to trade through a much larger international network and do business with buyers they didn't know before.
More than 4,500 growers and buyers have already been brought together by Floriday, resulting in 180,000 transactions per week. Over and above connecting buyers and growers, the platform makes doing business easier and more efficient.
This allows growers to easily manage their stock, supply and orders in one place, and provides buyers with real-time information. Additional services such as market insight, logistics fulfilment, and financial payment services are also offered by Floriday.
In 2021, Kenya represented 43 percent of the total cut flower imports and generated a turnover of €398 million, making it RFH's top importer and an important hub for the global floriculture industry.
With Floriday, RFH believes that Kenyan growers will have increased access to new international trade lanes, and the following case study describes an international trading relationship through the platform.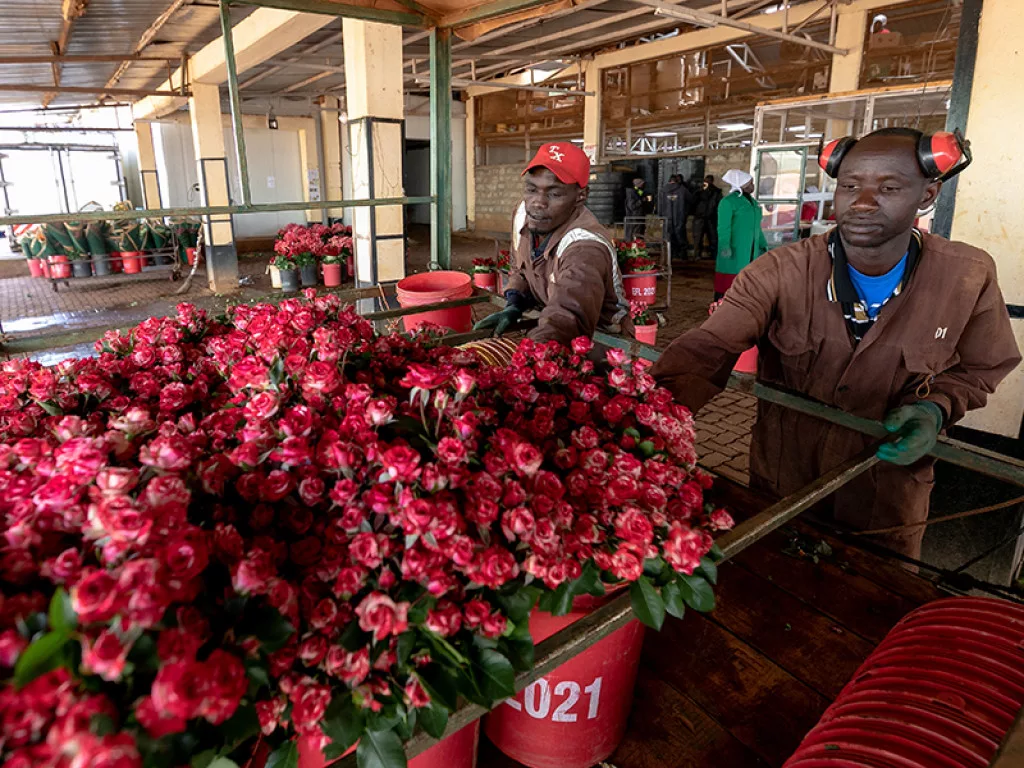 CASE STUDY – DALE FLORA AND UNITED FLOWER GROUP
Dale Flora is one of three rose farms in the city of Nakuru, and one of the Kenyan growers working with Floriday.
Around 29 million roses in 21 commercial varieties are grown by Dale Flora, whose production is focused on popular events and occasions such as Christmas, Valentine's Day, Easter, and Mother's Day.
Since 2020, Dale Flora has sold directly to buyers through Floriday, who get a complete view of the products on offer and can place requests. Dale Flora can then accept orders, provide the flowers, and arrange the packaging and transport to the airport.
One of Dale Flora's regular buyers is United Flowers Group. Owner, Sulaiman Aloqaibi, explains how Floriday is helping to grow the Saudi Arabian company's network.
"We can easily search for new growers, their varieties, and their availability. In our buying process we prefer long relationships with the growers we are doing business with, so we mostly work with repeat orders. The growers present their availability of flowers in Floriday and we submit our orders on a weekly basis," he outlines.
"For me, Floriday speeds up the process of buying, shows me exactly what I need as a buyer, and saves a lot of time communicating with different parties. Now, I can easily purchase all the flowers I am looking for from different growers at the same time."
Q&A SUSTAINABLE FLORICULTURE
As a cooperative, RFH remains fully committed to sustainable development.
Sustainability is seen as an opportunity and a responsibility to improve the sector, together with stakeholders across the international floriculture supply chain.
We speak to two RFH member growers, the first of which is Craig Oulton (CO), General Manager of Floriculture at Kisima Farm Kenya (Kisima). Whilst arable crops and floriculture are the primary focus, Kisima also manages a successful forestry programme and supports numerous thriving community development projects.
What role does sustainability play at your farm?
CO: Both environmental and social sustainability are key pillars of everything Kisima does. No projects are undertaken, no matter how small, without a full sustainability survey. We are proud to be recognised as one of the leading farms in environmental sustainability in Kenya.
---
Do you actively adopt CO2 reduction measures on your farm?
CO: CO2 reduction is key to our five-year strategy plan. Kisima was certified as carbon neutral in 2022, as our on-farm activities are offset by our forestry and land use, which is fantastic. In the coming year, we will be looking into how we can reduce both on-farm and off-farm carbon emissions.
---
In what ways do you embrace circularity?
CO: Kisima is one of the only flower farms that does not rely on ground water as a primary source for irrigation. Our main water source is from a well monitored communal spring on the farm, and we use irrigation monitoring devices in our greenhouses that check daily water saturation in our soils at all depths. All rainwater is collected into a series of five lagoons, which enable us to have over six months of water supply for our irrigation needs in a year.
Frank Ammerlaan (FA), meanwhile, is the Managing Director of AQ Roses PLC Ethiopia (AQ Roses).
Established in 2006, AQ Roses currently employs 1,250 people, exports 100 million roses per year sold under the Rosa Plaza brand, and is a company with a sustainable viewpoint.
---
How do you as farmers avoid causing damage to biodiversity?
FA: For many years, we have applied Integrated Pest Management (IPM) solutions. Through time, we have developed biological solutions for every pest, which form the base of our crop protection plan. The compost that we continuously apply in the field is made from our own green waste, resulting in better soil life and bettering the application of some biological products. We see much better root development, which is contributing to the vitality of the plant. In the wetlands, many types of trees and plants are planted and attract several birds and insects. We have planted many trees and plants around the farm to keep the area green.
---
Do you undertake any CSR activities at your farm?
FA: We have programmes to support our workers with food and hygiene items, cover medical costs, and provide education for our workers' children. We also organise social projects for the community; we do this alone, but often cooperate with other flower farms in our area. We aid in the construction of houses, and provide school items and medical insurance for the most impoverished people in the community.
In collaboration with growers such as Kisima and AQ Roses, as well as buyers and partners, RFH is committed to making the sector more sustainable, as it continues to bring the best of African floriculture to countries around the world.