Eldoret Water and Sanitation Company (ELDOWAS) maintains vital water services to Eldoret Municipality and environs in Uasin Gishu County, Kenya. We speak to Peter Kibet arap Biwott, Managing Director, about the company's life changing work in supply, water and sanitation.
INTRODUCTION
Filthy water cannot be washed.
An African proverb birthing multiple connotations, it is also a truth of sorts.
In a literal sense, this saying has been a reality for much of human history to the present day, with dirty water often having to be boiled in order to be safe to drink and use, especially in the face of rising contaminant levels following the impact of industry over the centuries.
Thankfully, this historical truth is changing due to modern technology, and because the reality of water's importance also goes hand in hand with another proverb – one of Kenyan origin – Water is the king of food.
This East African saying sums up the simple necessity of water, and a truth often taken for granted by people around the world; that water is the key to life. Embodying the importance of water to the core, ELDOWAS, the Eldoret Water and Sanitation Company, understands this.
"ELDOWAS' mandate is water safety, sanitation and catchment conservation, and we ensure water for all," introduces Peter Kibet arap Biwott, Managing Director of the company. "We are the second largest of the 91 water service providers in Kenya when it comes to asset and client base. In our water supply process, we carry out water tests through our network of ISO certified laboratories, and we also carry out meter testing services as well as capacity building services to our clients and staff."
Based in Eldoret (Uasin Gishu County), around 320 kilometres west of Kenya's capital Nairobi, ELDOWAS' service area covers the Eldoret town as well as the municipality as a whole. It also includes the water source community and other small towns such as Kesses and Lessos, respectively in Uasin Gishu, Elgeyo Marakwet and Nandi Counties.
"Our client base numbers approximately 600,000 customers when it comes to both water and sewerage connectivity," continues Biwott. "We have a water supply coverage of 80 percent while our sewerage sees connectivity of around 40 percent across the areas. Upon completion of the last mile project, the coverage will move to over 65 percent.
"ELDOWAS' Kenyan target is 100 percent coverage both in water and sanitation by 2030, and our employees number more than 360 across both contract and permanent basis."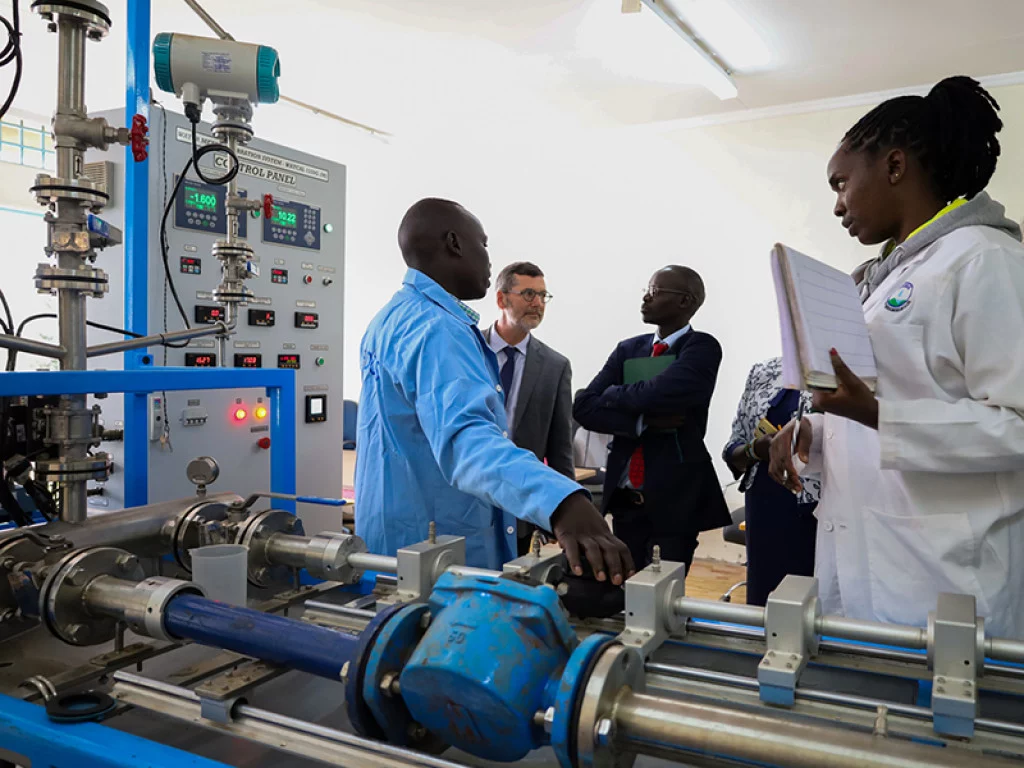 AIDING NATIONAL DEVELOPMENT
According to Biwott, the company's mission is to become Kenya's most customer-centric company, embodied by its brand promise to enhance the quality of life in the country. The Kenya Vision 2030 seeks to enhance the quality and quantity of life so our water and sanitation services play a critical role in this regard.
"The industry in Kenya itself is advanced and a good place to be operating in," Biwott tells us. "The sector is spearheaded by the government's Ministry of Water & Sanitation (MoWS), under which there is the regulator for the whole water and sanitation utilities sector namely Water Services Regulatory Board (WASREB). The utility regulator develops a city or municipality tariff for water and sanitation which is implemented for five years. The utility, however, is a company owned by the local county government of Uasin Gishu in Kenya.
"ELDOWAS therefore operates under the county of Uasin Gishu. This makes it even more interesting because as an institution, it gives us the mandate to be part of the County Integrated Development Plan (CIDP) which is a blueprint for local economic development."
At the same time, this ensures that ELDOWAS fully adheres to the regulatory framework and national policy envisaged in the Kenya Vision 2030, where the country aspires to ensure a high quality and quantity of life for all Kenyans. Within this sphere, the water and sanitation sector is a critical contributor to human development and is a key global priority, as it is an enabler for economic transformation.
"It is very exciting to be part of local organisations helping in the realisation of such agendas," Biwott says. "In line with this, our membership to the UN Global Compact network positions ELDOWAS as a key player in the Kenyan and global utility sphere, thanks to the company's efforts in delivering water and sanitation services across three counties in North Rift region in Kenya.
"The UN Global Compact network provides an avenue for partnerships and networks towards the realisation of sustainable development goals (SDGs). Most importantly, joining the network enables ELDOWAS to focus on the key priority areas as part of our sustainability strategy."
The primary reasons behind this are to ensure ELDOWAS implements global corporate principles, or more specifically, the Ten Principles of the UN Global Compact derived from: the Universal Declaration of Human Rights, the International Labour Organization's Declaration on Fundamental Principles and Rights at Work, the Rio Declaration on Environment and Development, and the United Nations Convention Against Corruption.
"Corporate sustainability starts with a company's value system and a principles-based approach to doing business. This means operating in ways that, at a minimum, meet fundamental responsibilities in the areas of human rights, labour, environment and anti-corruption.
"Responsible businesses enact the same values and principles wherever they have a presence, and know that good practices in one area do not offset harm in another. By incorporating the 10 Principles of the UN Global Compact into strategies, policies and procedures, and establishing a culture of integrity, companies are not only upholding their basic responsibilities to people and planet, but also setting the stage for long-term success."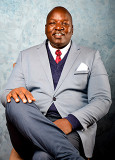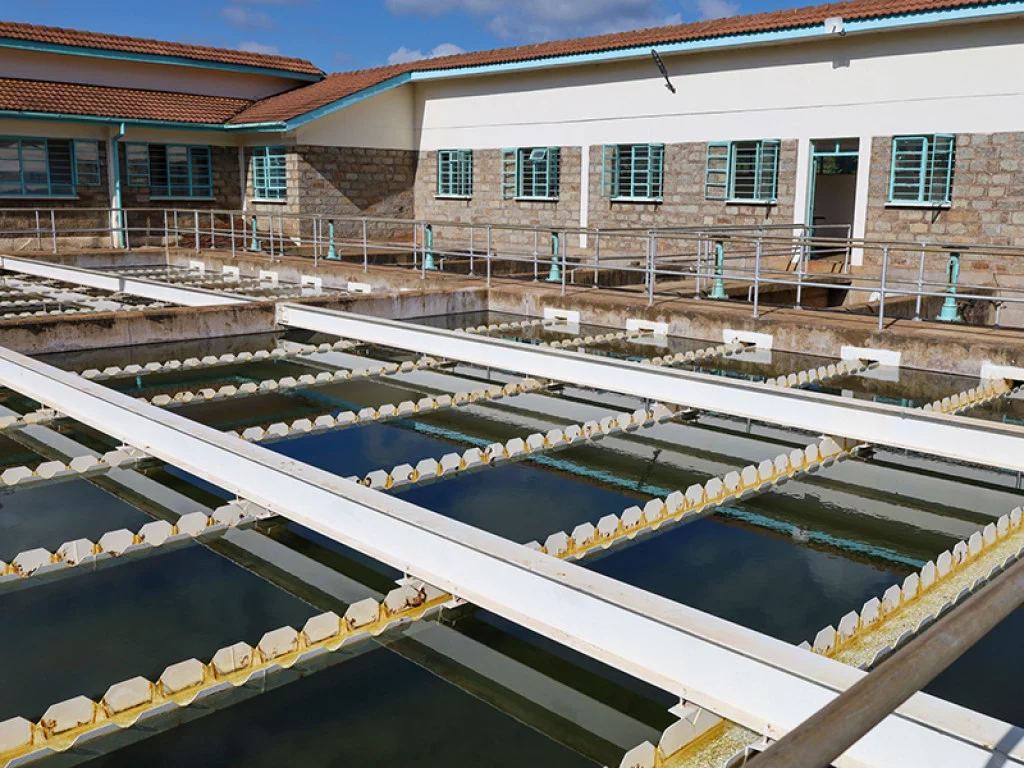 PEOPLE-CENTRIC PURPOSE
As a company that revolves around welfare and bettering the lives of people in Kenya, it is no surprise that ELDOWAS also undertakes many corporate social responsibility (CSR) practices to help further its people-centric mission.
"We carry out CSR activities, for example the distribution of water tanks to schools within our service area," Biwott explains. "We have also initiated LindaMajiInitiative/LindaMajiViwandani, which helps educate our residents on water conservation at their homes and in their businesses, such as manufacturing firms, because our region is water deficient at the moment. We also sensitise on the proper use of flush toilets so as to make wastewater treatment simple, efficient and affordable.
"In addition, we provide tree seedlings towards catchment conservation, and customer sensitisation and engagement as part of our company service. We are embarking on creating sustainability in our company, in part, by adopting green energy where we hope to install solar systems to power our water treatment plant in Kipkaren and also for use in our offices to save on energy."
Within Kenya, ELDOWAS' water catchment area spans approximately 177,000 hectares, including a protected forest area of 85,000 hectares. According to Biwott, among external economic activities and population pressure, the watershed has been degraded over the years. As a result, this affects the quality and quantity of the water supplied to the citizens, which calls for climate action activities to restore the watershed in ELDOWAS' quest to make the Eldoret municipality a sustainable city in Kenya.
"We have developed two tree nurseries where, in conjunction with the community, we jointly carry out the reforestation of our watershed," Biwott elaborates. "We do this in partnership with institutions such as Family Bank, who are the main title sponsor for our climate action activities, Uasin Gishu County Government, Equity Bank, National Bank, the Ministry of Environment and Forestry, Kenya Forest Service, the members of Kenya Association of Manufacturers, members of the Kenya National Chamber of Commerce and Industry, among other private and public sector agencies and development partners.
"We have this year planted over 125,000 tree seedlings and continue to do so. We do this in support of the Eldoret City Climate Action Marathon that, since its inception five years ago, has rallied the residents of Eldoret and Kenyans at large to plant over 10 million trees. We are therefore committed to contributing to the mitigation of climate change through the restoration of our water catchment areas."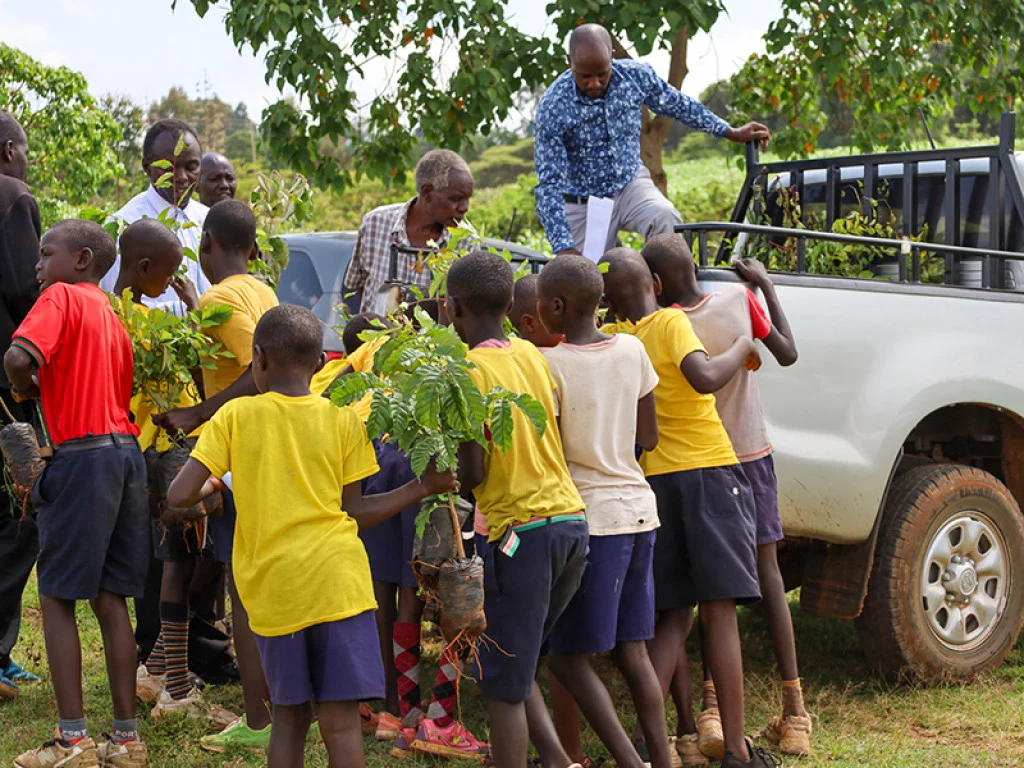 BETTERING KENYA
For ELDOWAS, the future looks bright. The company is currently carrying out a project that, when concluded, will cover 47 kilometres of sewerage connectivity.
This project will cover a large part of Eldoret and is expected to increase ELDOWAS' coverage to over 65 percent in the entire area. This sewerage project is key to the future of Eldoret's water and sanitation needs.
"On top of this, our CSR activities are ramping up," Biwott tells us. "Some of the priorities include a reduction in operations costs by adopting green energy, ensuring that we reduce non-revenue water from 39 percent to 20 percent in the next three years, and improve on customer service by ensuring improvement of our services, all to become the most customer-centric company in Kenya.
"Additionally, this will include the adoption of advanced metering infrastructure (AMI) or increased SMART metering solutions, improvements on water and sanitation access by all, working towards 100 percent coverage in the country, improving working conditions for workers and enhancing their motivation, increasing forest coverage in our area to enhance quality and quantity of water to our hometown, and finally to emerge as the best water service provider in Kenya – and in Africa – as a whole."