Namibian beer is rooted in history and culture. At the heart of community-centric brewing, we speak to Herman Franken, Country Manager at AB InBev Namibia, regarding the company's drive towards Smart Drinking and greener methods for people and planet.
INTRODUCTION
Namibia is a beer-loving country to the core.
If you look to the pool of publicly available facts, the numbers share that Namibia is the sixth highest consumer of beer per capita in the world, while only being 44th for total alcohol consumption – a surprising contrast.
For Herman Franken, Country Manager at AB InBev Namibia, this fact stems from the country's historic association with Europe.
"It is part of Namibian culture that comes from a deep heritage of beer brewing arriving with German settlers; the first brewery in Namibia opened its doors in the year 1900 in Swakopmund," he begins. "Today, the beer market is currently shared between individual Namibian breweries and AB InBev Namibia.
"A significant change in the industry is the proposed acquisition of Namibian Breweries and Distell by the Heineken Company. This shifts the Namibian beer and beverage market from a majority locally controlled entity to a market dominated by international beverage giants."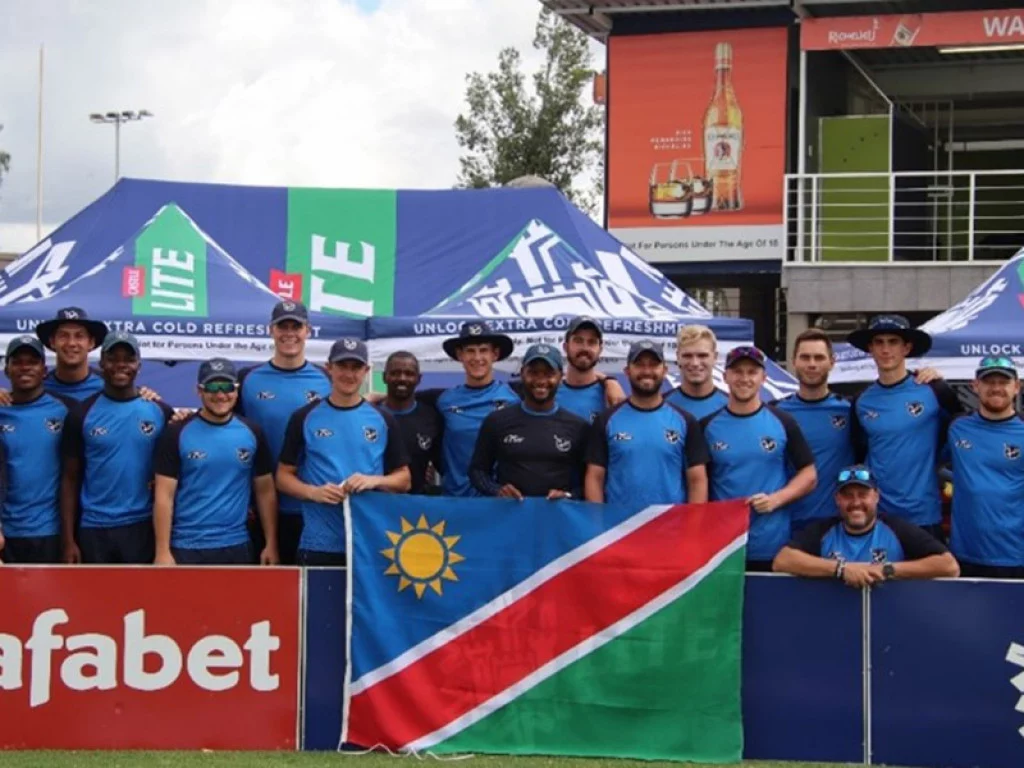 AB INBEV: THE BEER OF NAMIBIA
AB InBev Namibia is the only entity on the African continent that directly carries the AB InBev name, with most of its sister companies trading under legacy names such as SAB, Nile Breweries, Zambian Breweries, and many other well-known brands.
The company started as an imports business in the 1980s under the name of Castle Breweries. Castle Breweries was later sold to SABMiller, and ultimately after the acquisition of SABMiller by brewing giant AB InBev in 2016, adopted the AB InBev name.
"As part of AB InBev, we ascribe to the new company purpose to "Dream Big to Create a Future with More Cheers", along with our 10 guiding principles used to root company culture across the globe," Franken tells us. "As one of SABMiller's last actions before the merger, a modern brewery was built in the town of Okahandja, north of Windhoek, starting production in September 2014.
"Local production consists of the 750 millilitre (ml) returnable glass bottles for the ever-popular Carling Black Label, and Castle Lager, and the 660ml returnable Castle Lite. The local production of beloved brands was supplemented with the novel production of Eagle lager using local Mahangu grain (pearl millet) as an affordable 750ml returnable option. Non-returnable glass bottle and can options of Carling Black Label, Castle Lager, Castle Lite and the flavoured Flying Fish were, and still are, imported from South Africa to service the retail, on premise and convenience markets."
Believing in consumer choice and the premiumisation of the market is a core part of AB InBev Namibia, and in light of this, the company introduced the international premium brands Corona Extra, Budweiser and Stella Artois in 2018. Lion Lager, a brand with a historic legacy in Namibia, was reintroduced in 2020, followed by the amazingly popular Brutal Fruit Ruby Apple Spritzer introduced in 2021.
AB InBev Namibia consists of a team of around 150 permanent employees, including all the functions to run a brewery, logistics operation, competitive sales team and all the necessary support functions. Sales representatives cover the entirety of the country, with team nodes in the Namibian capital Windhoek, as well as Oshakati in the north and Swakopmund at the west coast of Namibia respectively.
"We directly deliver to and service all major wholesalers and retailers, along with selected bars, restaurants, hotels, nightclubs and other HORECA customers," Franken adds.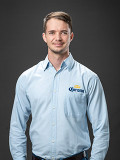 COVID-19 IMPACT
Outside of beer, cheaper wines imported from South Africa play a significant role in Namibia, with upmarket wines, spirits, flavoured alcoholic beverages (FABs) and ciders increasing in participation in the higher income bracket. According to Franken, Namibia follows the gradual premiumisation trend observed throughout the emerging African markets, however this trend is somewhat hampered by the Namibian economy.
"The economic outlook in Namibia has been tough for several years, with the country effectively being in recession with a stagnant and contracting economy since 2016," he elaborates. "The COVID-19 pandemic had a significant impact on an already stressed economy that is heavily dependent on tourism, with the country's GDP contracting by 8.5 percent in 2020. With economic contractions, 'luxury' items such as alcoholic beverages felt the pinch with the beverage market contracting during 2020 and showing no significant growth in 2021.
"Alongside the economic conditions, the alcoholic beverage industry experienced several restrictions imposed by the government, in addition to the existing measures to curb the spread of COVID-19. To combat the impact of the virus and keep consumers safe, AB InBev chose to take the value of our products directly to the consumer, launching campaigns to reduce the price to the consumer in informal market bars and retailers. By creating consumer value, we could drive business to customers big and small to ensure they could keep their business running."
Internally, AB InBev Namibia puts the safety of its employees first, with the implementation of social distancing standards, work-from-home (WFH) adopted where possible, company-issued masks and sanitiser, along with regular testing for employees at risk.
GREEN BREWING
AB InBev Namibia strives to incorporate green methods and practices throughout the business, focused on utilising sustainable resources and helping drive forward the global effort towards environmental preservation.
"AB InBev has reached a global scale where mergers are closely regulated and controlled to ensure proper competition concerns are adhered to," Franken explains. "In Namibia, there are currently no explicit merger or expansion plans, but we are investing into the company to drive our local future, including into solar energy and returnable packaging.
"We are building a business that will last for the next 100-plus years globally. During 2021, we changed our purpose to "Dream Big to Create a Future with More Cheers" and re-affirmed our commitment to shared prosperity for our communities and our planet."
For AB InBev, sustainability is key to fulfilling the company's global purpose. Because of this, the business has appointed its first Chief Sustainability Officer at global level to drive business outcomes and deliver shared value through the company's environmental social and governance (ESG) agenda.
The AB InBev Sustainability Goals focus on water stewardship, circular packaging, climate action and smart agriculture.
"The focus for AB InBev Namibia will be related to water stewardship, where we intend to have a measurable impact specifically on water availability or water quality within our communities," Franken explains. "An additional focus will be climate action, aimed at driving the use of renewable energy on our plants."
"We dream big to serve up new ways to meet life's moments, move our industry forward, and make a meaningful impact in our communities and the world"
SMART DRINKING AT AB INBEV
A vital part of AB InBev's ESG agenda is "Smart Drinking" and ensuring that all consumer experiences with company beers are positive.
During 2021, the company launched a number of Smart Drinking initiatives aimed at disrupting harmful drinking. These included introducing voluntary guidance labels on all the SKUs (stock keeping units) produced locally, aimed at helping consumers understand why and how alcohol should be consumed within limits.
"For Global Smart Drinking Week, we changed the logos on many of our loved brands to smart drinking tips and launched campaigns on social media to drive behavioural change amongst our consumers," Franken continues. "Furthermore, we launched an in-trade campaign with Budweiser at selected restaurants called "Have a Burger with That, Bud."
which consisted of a Budweiser Burger combo deal to encourage consumers to eat before or whilst they are having a drink."
AB InBev has further launched a Festive Campaign called "Live for Tomorrow" to call on its consumers to make responsible choices today for a better tomorrow. The campaign included key engagement with the Ministry of Trade on a podcast style platform to discuss how, as a business, AB InBev Namibia can drive behavioural change amongst its customers and consumers.
"For the rest of 2022, the aim is to focus on drinking and road safety in a manner that engages directly with our government, our customers and our consumers," Franken affirms.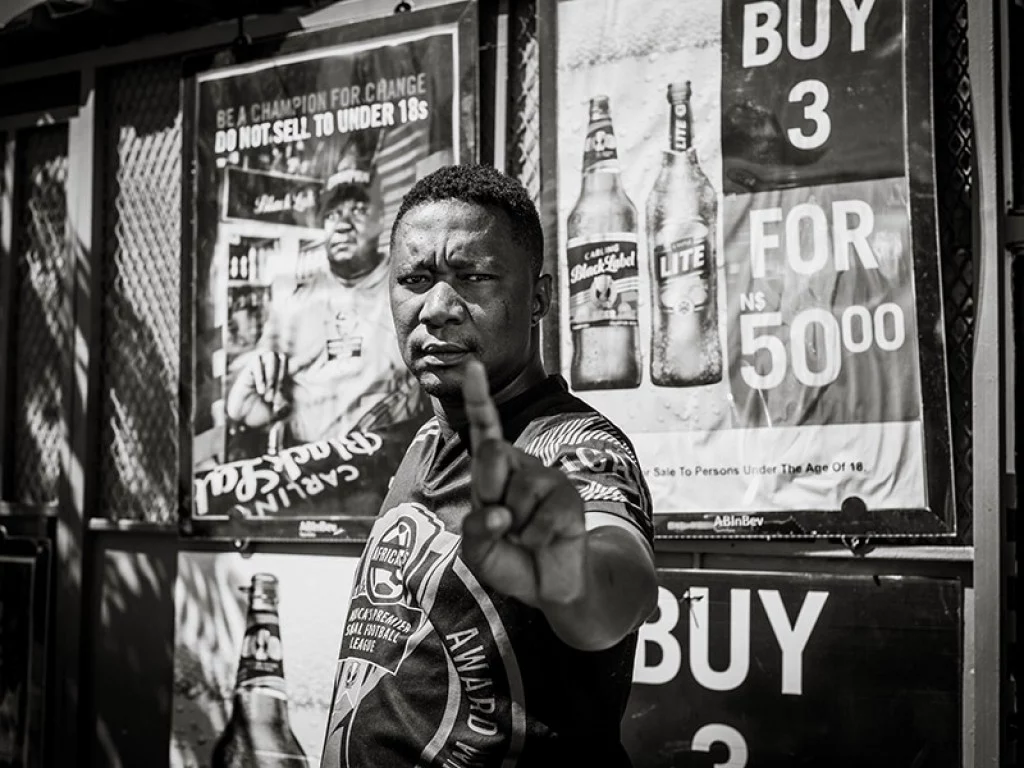 PEOPLE ARE OUR PRIORITY
People are at the heart of AB InBev Namibia. Striving to do the best for the community, the company is keen to show its recognition of the fact that people are the bedrock and the future of the business.
"We are the only African country with AB InBev presence where we do not own a significant share of the market… yet," Franken says. "We are the proverbial 'small guy' in the market.
However, AB InBev Namibia's people pride themselves on being resilient like the desert Welwitschia plant the brewery is named after. Dedicated, diligent and passionate people are at the core of our teams; we recruit, develop and retain people who can be better than ourselves.
"With a young management team, pending corporate rebrand, and a shift of reporting lines to South Africa, we are re-inventing the business to be more agile and more empowered within Namibia itself. We drive a diligent Rewards and Recognition agenda in line with one of our company principles: "Our greatest strength is our people"."
Monthly recognition programmes and incentives culminating in yearly awards serve to recognise those that perform on various levels. In addition, employee engagement is a core driver that is diligently tracked, measured, and most importantly, actioned on, to ensure employees are heard and play an active role in bettering the work environment for everyone.
"As a business, we believe that volunteering is key to keeping employees engaged. We strive to get everyone involved and to contribute to the communities where we live and work," Franken continues. "During 2021, the employees gathered at our brewery to clean the town of Okahandja, for World Environment Day. The third COVID-19 wave was particularly difficult time for our frontline workers and for Namibian Heroes Day, our employees came together to give all the nurses in Okahandja a lunch pack.
"Diversity and inclusion are key elements of AB InBev Namibia's ESG agenda, and we are proud to state that Namibia has the highest female representation – at 53 percent – on our leadership team in our business within Africa. Further, 78 percent of our senior leadership team are women."
THE FUTURE OF NAMIBIAN BEER
According to Franken, 2022 is set to be a growth year for AB InBev Namibia, not just due to the resurgence of the beer market and hope for the Namibian economy, but also due to a focus shift for the business.
"We are looking to build a stronger team, improve our production and distribution efficiencies, and leverage our portfolio and people talent to grow in the Namibian market," he says. "We believe in betting on the trend of premiumisation in the market, while still growing the core of our business.
"On top of this, we believe in going rural and directly to our consumers as far as possible, to provide a safe alcohol alternative in areas where traditional beverages might still hold sway. We also believe in giving consumers a choice and want to provide a future in which everyone can celebrate, share and "Cheers". We dream big to serve up new ways to meet life's moments, move our industry forward, and make a meaningful impact in our communities and the world."