For sustainably produced tilapia fish, Yalelo is Uganda's #1 catch. We speak to the CEO, Piers Mudd, about the fastest growing aquaculture business in Africa.
INTRODUCTION
The Yalelo brand is rapidly becoming a beloved household name in East Africa, known for its superior taste and freshness."
Loosely translated as 'for today' from the Bantu family of languages, Yalelo Uganda (Yalelo) grows fresh, sustainably raised tilapia fish in the clear, open waters of Lake Victoria, Africa's largest lake by area and the world's biggest tropical lake.
Tilapia makes an excellent addition to a healthy, balanced diet, as a rich natural source of protein, Omega 3 and calcium whilst being low in fat and cholesterol.
Piers Mudd, CEO of Yalelo and orator of the opening statement, has always been deeply passionate about the aquatic environment, having grown up on a beach in the exotic climes of the Caribbean.
"My career path came via the military, where I served as an officer for five years and conducted frontline operations in Iraq and Afghanistan before building my own business in the energy industry," he recalls.
"I moved into aquaculture following a deep realisation that I just wasn't passionate about or proud of what I was doing at the time, so I took the decision to switch career and focus on an industry with tremendous opportunity and one that really got me energised and excited."
Three years of researching and networking later, Mudd joined Yalelo in August 2019, one of three subsidiaries comprising the FirstWave Group (FirstWave) together with Yalelo Zambia and Aller Aqua Zambia.
FirstWave, the largest vertically integrated freshwater aquaculture business in sub-Saharan Africa, has been a true pioneer of scaling aquaculture on the continent. "It is definitely an exciting space to be working in when we are breaking new boundaries on a monthly basis," Mudd adds.
SCALING OPERATION
Yalelo's state-of-the-art production facility is situated in Buikwe District, close to the city of Jinja on the shores of Lake Victoria, from which the company dispatches fresh product daily to its growing fleet of retail shops in Kampala and regional customers in Kenya and the Democratic Republic of the Congo (DRC).
The bulk of Yalelo's sales volume currently trades as 'whole round' (unprocessed), however it offers a complementary preparation service through its retail shops in Uganda.
"Our client base spans all generations and demographics as fish is so popular in the region," notes Mudd.
To capitalise on the tremendous depth of the market, Yalelo is finalising the construction of a fish processing facility at its main production site, set to be complete by April 2022, along with additional hatchery ponds and connection to the national power grid.
Five further commercial premises are currently under construction, three in Kampala and one at each of the respective border points with Kenya and DRC; an exciting step as Yalelo opens up to new territories and continues to expand on its customer reach.
"Completing our fish processing facility will present further significant opportunity to scale our operations in an efficient fashion, whilst creating the conditions to allow for further processed products such as gutted and scaled, filleted and frozen fish," Mudd outlines.
"A mains power connection will significantly reduce the cost burdens associated with internal power generation, as well as introduce electricity to the local community for the first time."
Mudd attributes the rapid rise of Yalelo, whose Ugandan operations only commenced as recently as 2020, in part to the company's bespoke facilities, designed and built with a myriad of integrated operational efficiencies.
Together with a proven, scalable production system, a company culture with purpose and belief at its core, and a world-class team of passionate, determined and technically competent personnel, Yalelo has subsequently become a market-leading sustainable food producer in Uganda.
With ambitious plans to scale the business to 30,000 tonnes of annual fresh tilapia production within the next five years, belief is strong at Yalelo that extraordinary things can be achieved going forwards.
"The team at Yalelo ceaselessly pushes for progress like no other I have ever worked with. We are incredibly proud to have achieved a potentially world record-beating speed of scale-up for any greenfield aquaculture company globally, even during the COVID-19 pandemic and across the Ugandan national election cycle," acclaims Mudd.
"Despite extraordinary adversity, our Ugandan team has achieved almost impossible performance metrics, already positioning themselves alongside equivalent companies that have taken 10-plus years to achieve anything close. This is a truly unique team and a truly unique business, delivering high impact daily."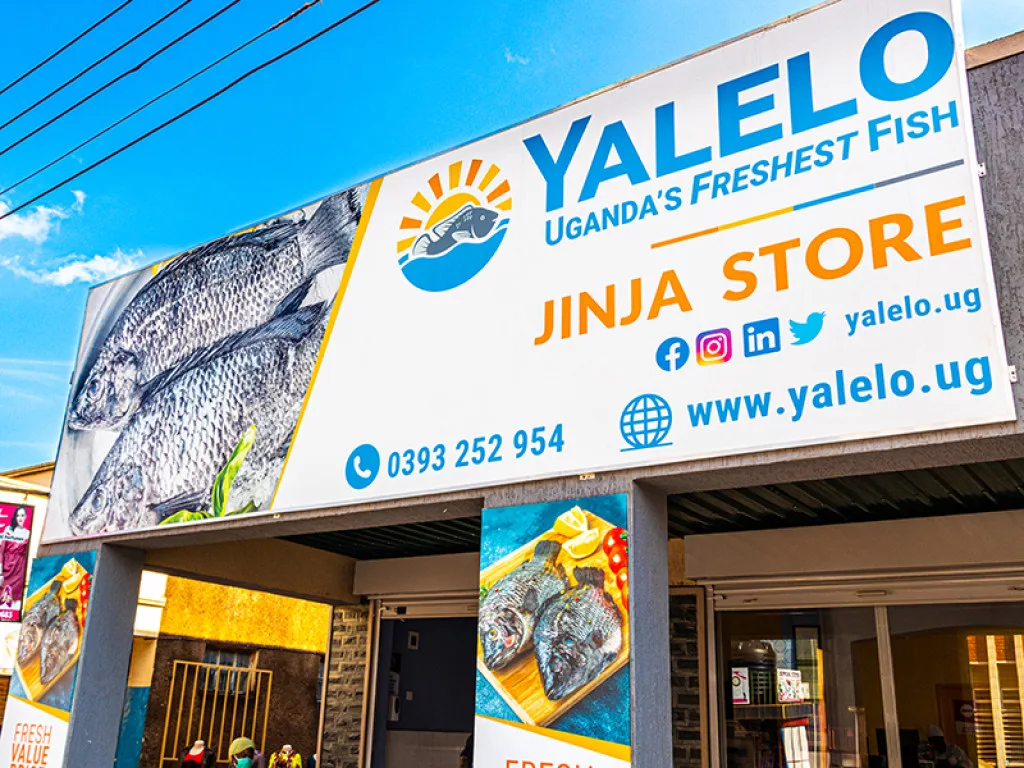 SECURITY AND SUSTAINABILITY
Yalelo already supplies millions of meals per month regionally, at a price point that is lower than the most popular competing protein sources.
Bringing high-quality, sustainably raised, affordable protein to mass consumers in East Africa is a high-impact endeavour in which Yalelo is making a meaningful contribution to regional food security.
"The establishment of a rapidly scalable production system, paired with an innovative route-to-market strategy, ultimately intends to capture efficiencies across the complete value chain, reduce costs, and in time allow us to reduce the price that we charge the end consumer," explains Mudd.
Yalelo also prides itself on being a tech-enabled, data-driven enterprise. By adopting Microsoft Dynamics 365 as the company's core ERP system, as well as specialist aquaculture production planning software platform, AquaManager, Yalelo is exceptionally advanced in the level of data visualisation available to its teams, allowing for rapid, insightful and ultimately confident decision-making across all business functions.
Meanwhile, Mudd states that the company is currently at "95 percent readiness" to go through its first audit process for Aquaculture Stewardship Council (ASC) certification.
"ASC represents the global gold standard for best practice sustainable aquaculture operations, and as such offers a robust set of guiding operational principles that ensure we are positioning sustainability excellence at the centre of all our company functions," he reveals.
"It has been incredibly inspiring to see the way in which our teams, guided by our Environmental and Social Department, have adopted such incredibly high standards and made them a core component of their everyday work."
Yalelo runs a meticulously detailed Environmental and Social Management System (ESMS) that tracks the company's sustainability performance and profile across all areas of the business, which is shared with all stakeholders.
Equally, a Vendor Management Programme established by Yalelo reflects the company's push to identify and work with suppliers and partners that satisfy acceptable levels of governance, quality, and sustainability.
"This applies to both local and international suppliers, each of which are as important as the next in ensuring the business maintains its growth profile and can sustain daily operations."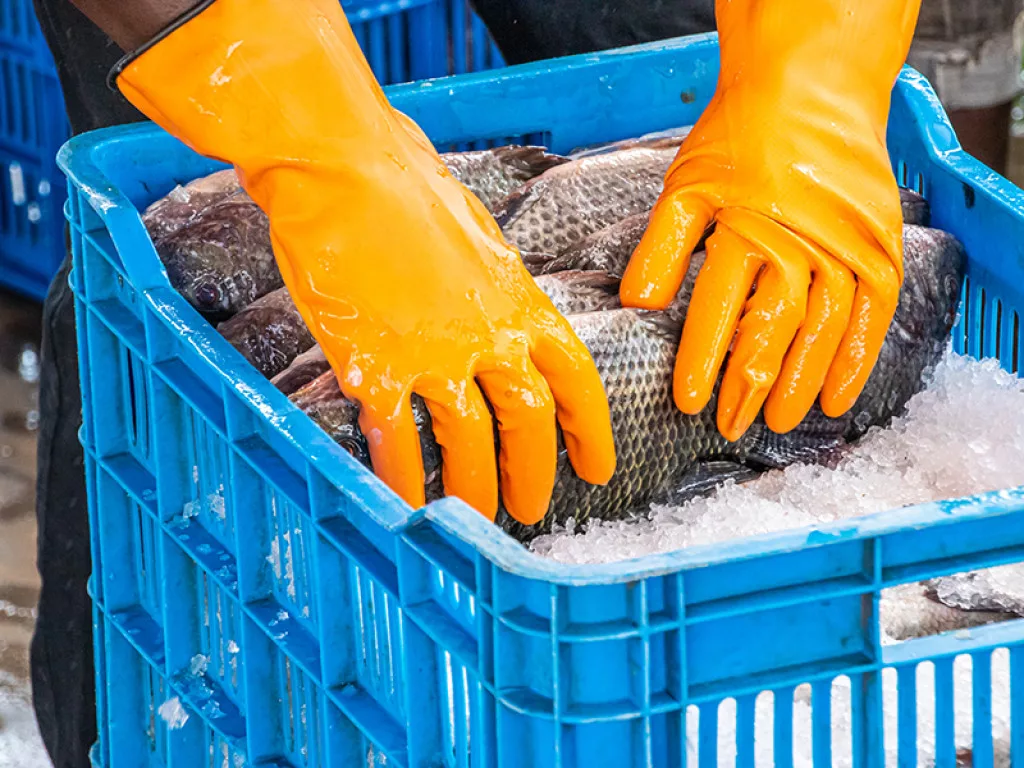 MAKING A DIFFERENCE
60 percent of Yalelo's workforce is sourced from local communities, who once existed in relative rural isolation and relied on subsistence farming and wild catch fishing prior to the onset of the company.
Through monthly engagements with an established Local Community Committee, fully transparent hiring initiatives that give precedent to local residents, and a procurement programme that favours local suppliers, Yalelo has an extremely positive relationship with the local community and has already made a considerable different to the lives of many in the Buikwe District.
"In addition, we maintain an ongoing corporate social responsibility (CSR) programme that includes projects such as borehole installations, the establishment of a local security post and clinic, and access road maintenance and repair," Mudd informs us.
As a sustainable and responsible producer of tilapia, Yalelo is well on the way to making 'Uganda's #1 Fish' available far and wide.