Desmond Van Heerden, CEO of ELB Equipment, discusses his organisation's place in the South African market.
INTRODUCTION
'I am very passionate about ELB Equipment. We're not a family business, but everyone feels like family. I encourage creating meaningful relationships with our clients and aligning our goals with theirs."
That's the view of Desmond Van Heerden, CEO of ELB Equipment. And he knows about the key ingredients of success.
Having been with the company for 33 years, Van Heerden began his journey with ELB as a clerk before working through the ranks and serving in almost all departments within the company over the years. He gained experience in the service department, spare parts department and sales department, and as Regional Manager before he was promoted to Divisional Director in 2002.
"I intend on taking the company into a new era and because of my background," explains Van Heerden. "I am very focused and knowledgeable on building and maintaining client, supplier and staff relationships.
"The South African market is tough at the moment," he adds. "This is because of the effects of COVID-19 and the state of the economy and lack of government spending."
Indeed, growth has stagnated as a result of economic downturn caused by the pandemic and in residential, commercial, industrial and institutional sectors within South Africa. Despite near term challenges, the medium to long-term forecast looks positive. However, in the short-term, investment in the construction sector is primarily driven by government spending within infrastructure.
The construction sector is anticipated to record 13.2 percent to reach ZAR 286.2 billion ($19.2 billion) by 2024. The residential construction space in value terms rose 2.3 percent from 2015-2019. The commercial building construction was anticipated to be ZAR 139.9 billion ($9.4 billion) in 2019, posting a Compound Annual Growth Rate (CAGR) of 0.9 percent during review period.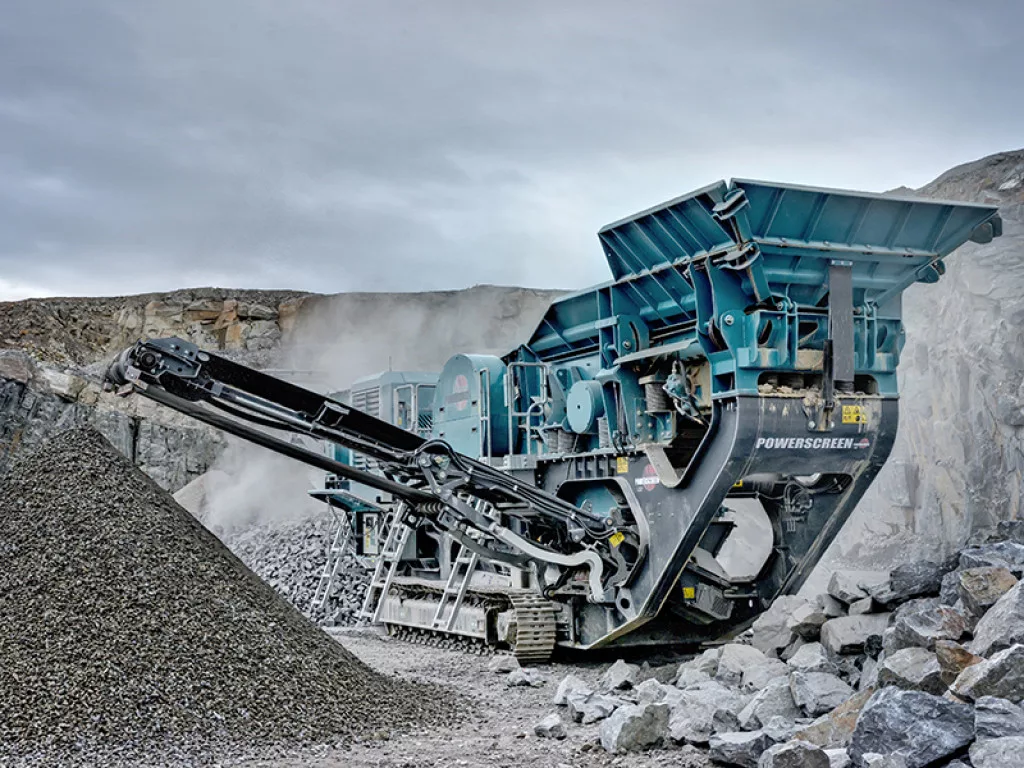 Established in 1919, ELB Equipment today distributes and supports earthmoving, construction and mining equipment. The company has 10-owned branches in South Africa with seven dealers in Southern Africa and has one of the best footprints in the industry. The company operates with a diverse portfolio of products and services. These include construction, earthmoving, crushing, screening, drilling, screen media and related wear parts services. Its branches include, Cape Town, Kathu, Kimberley, Boksburg, Brits, Middelburg, Durban, East London, Port Elizabeth and George as well as the well-established dealers throughout Southern Africa.
The firm represents a range of world-renowned manufacturers whose products are created to meet the strict emission and safety control regulations that apply to the industrialised first-world countries. Since South Africa closely follows global standards, customers can be reassured that the products that are supplied meet local safety standards. Benefits derived from high-quality safety standards incorporate enhanced ergonomics, improved productivity, conformance to quality standards, reduced operating cost and client satisfaction.
Van Heerden acknowledges that as a result of the disruption of COVID, the construction segment has declined some 25 percent.
"And in sectors such as road building, we have seen even larger declines," outlines Van Heerden.
"The market is showing some upward movement in the past month or so and we are excited to be ready to take full advantage of the opportunities that present themselves. ELB is fortunate to have a wide range of equipment which helps to balance the business when one or more of the segments are depressed."
A robust and resilient supply chain is key to every successful organisation. To Van Heerden, he stresses the importance of establishing key, strategic long-term relationships with suppliers.
"We have many long-term relationships spanning more than 30 years with the core OEM's," he says. "The way to keep these relationships healthy is to nurture the relationships with mutual respect, trust and mutual benefit to both parties."
ELB is in the midst of rolling out a new accounting package that will automate some of the functions within the organisation.
"We will be introducing a new intranet system that will have modules that automate cloud-based document storage and field service capabilities," he says. "We are also in the process of having an online spare parts system in place for the client who would like to purchase parts online or have access to their machine or account information online."
Its portfolio consists of five key areas: equipment, parts supply, field services, refurbishing and tailored services. ELB operates a comprehensive parts department, providing 24/7 service, ensures that users have ready access to an in-depth range of parts and service exchange components, which limits the downtime of equipment.
Its field services are a 24-hour call-out service reflecting the company's commitment in ensuring maximum up time in the operation of all its equipment in the field.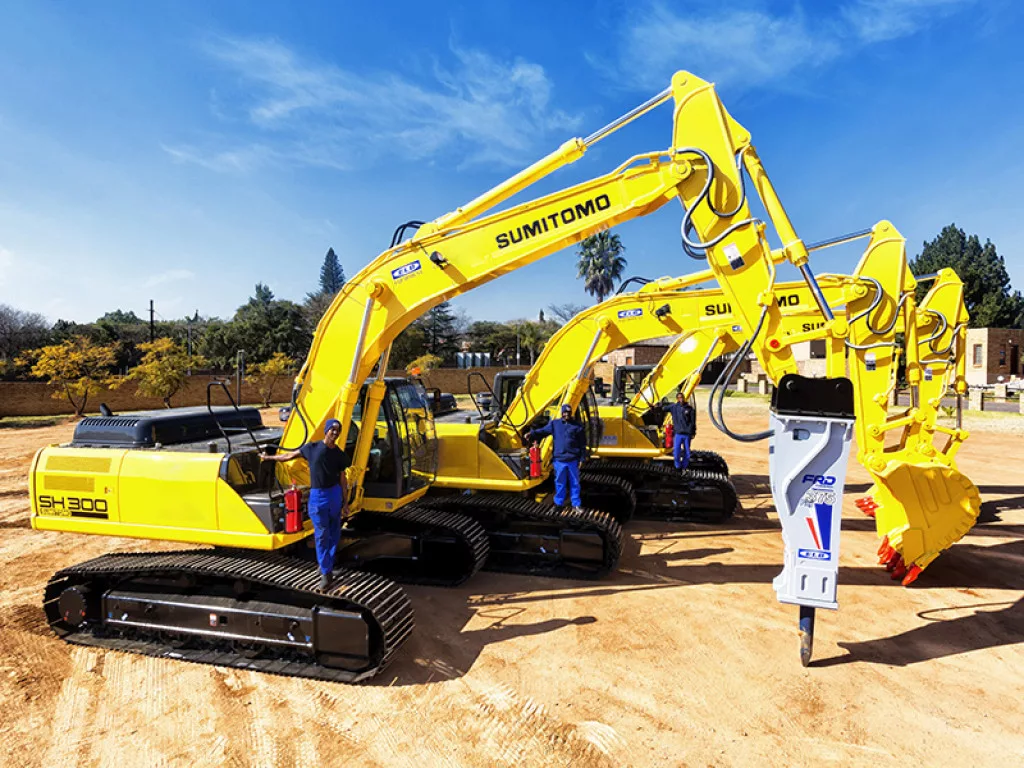 Units are maintained on site on a regular basis. A field service and workshop facility allow bigger jobs to be dealt with promptly and professionally under controlled conditions.
There is also a large, centralised and fully equipped refurbishing facility that is available for the rebuilding and refurbishing of ELB's products. ELB is renowned for providing tailored solutions specific to customers' needs. Its dedicated engineering department develops modifications and alterations in partnership with the OEM's ensuring approved designs with strict configuration control policies, all essential in amplifying its levels of aftermarket support for its customers.
The company places considerable value on staff development. Van Heerden stresses the importance of harnessing a family culture.
"We're a medium sized organisation but we still operate as a family with a flat management structure," he explains.
"This gives our staff the room to be creative and entrepreneurial. We also have pre-set training and development scheduled for each year and work closely with the Seata. We also have an apprentice training programme which we qualify earthmoving and mining equipment mechanics."
ELB understands the challenge of selecting the right equipment for its customers' needs.
"It is important to find the right balance in performance, reliability and running costs, and the logistics behind dealing with a number of suppliers can be challenging," says Van Heerden.
"The company's best of breed approach aims to eliminate these challenges for its customers, bringing the world's best from a single supplier. Being an authorised distributor for industry-leading equipment manufacturers is another way to make life easier."
With the future in mind, Van Heerden is looking forward to bouncing back from the disruption caused by the pandemic and is targeting growth.
"With the current economic situation, we are stabilising and preparing for growth going forward," says Van Heerden. "We will continually be seeking to expand with products that compliment and strengthen our position."