The vision of the Saldanha Bay Industrial Development Zone (SBIDZ) is to be Africa's premier maritime, energy, logistics and engineering freeport, as outlined by CEO, Kaashifah Beukes.
INTRODUCTION
"SBIDZ wants to achieve a future that delivers growth, sustainability and inclusion."
Kaashifah Beukes, CEO of the Saldanha Bay Industrial Development Zone (SBIDZ), promises socio-economic prosperity for the people and businesses of the Saldanha Bay municipality.
SBIDZ is the first Special Economic Zone (SEZ) to be located within a port, and caters largely to the energy and maritime industries.
The formal award of an operator's license to the SBIDZ Licencing Company in 2013 marked the beginning of the zone's journey to create a vibrant hub of opportunity, job creation and sustainable growth in Saldanha Bay, by offering a world-class integrated engineering, fabrication, logistics and freeport environment to zone users and tenants.
Through direct employment in the zone, or through small, local firms doing business with zone users and tenants, the overall expectation is that SBIDZ will change the lives of Saldanha Bay citizens for generations to come.
"Our objective is to foster responsible investment in the freeport, as an inclusive and sustainable economic catalyst that is part of the national government's SEZ programme," Beukes states.
In doing so, it will see Saldanha Bay transform over the next 20 years from a fishing village to a thriving city, built on a maritime economy and benefitting all who live and work there.
"We are undertaking pioneering work in partnership with a host of stakeholders to unlock the value of the freeport, located in the largest and deepest port in the Southern Hemisphere."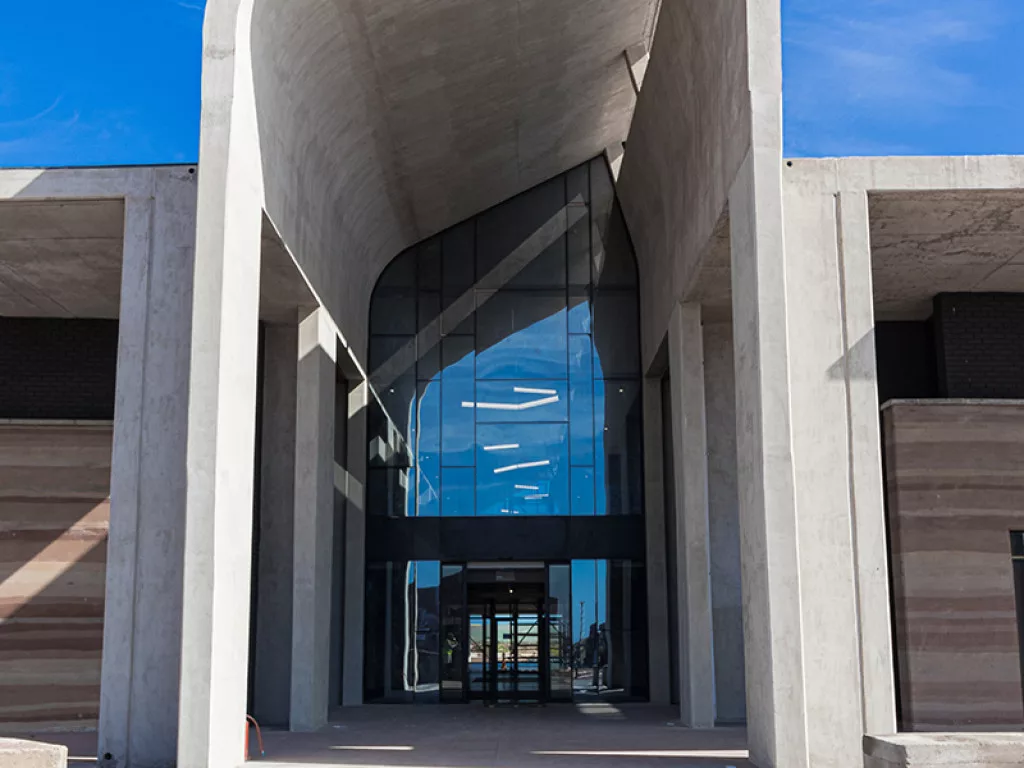 BUSINESS DESTINATION
Roughly 14,000 ships pass South Africa's ports every month, of which more than 500 make use of the country's port facilities.
The Western Cape province, where Saldanha Bay is ideally located, is historically a well-established value creation node for the maritime industry. The province handles more than 80 percent of South Africa's total ships, whilst 70 percent of boatbuilders are from the region.
It is also the focal point of petroleum trade in the country, handling 59 percent of exported petroleum products in South Africa and 47 percent of total imports.
"We command geographical proximity to sub-Saharan Africa's regional 'ocean economy' markets, and are able to serve passing vessels operating in West and East Africa," says Beukes.
"The zone itself is established within the bounds of a declared SEZ in an operational bulk carrier port, which has a set customs-controlled area (freeport) operating within the zone. The freeport is globally competitive in terms of customs and tax regimes, and of course, the port's depth means that we can accommodate vessel drafts of up to 21.5 metres."
Thus, SBIDZ offers an optimally managed, skilfully facilitated, and world-class business destination that enables the Port of Saldanha Bay to take its place alongside other, more established maritime and energy ports worldwide.
The benefits of a freeport, for instance, include import duty rebates and VAT exemptions on imported goods that remain within the zone or are exported, zero-rated movable goods supplied to an eligible firm within the customs-controlled area, and the supply of fixed property under specified conditions.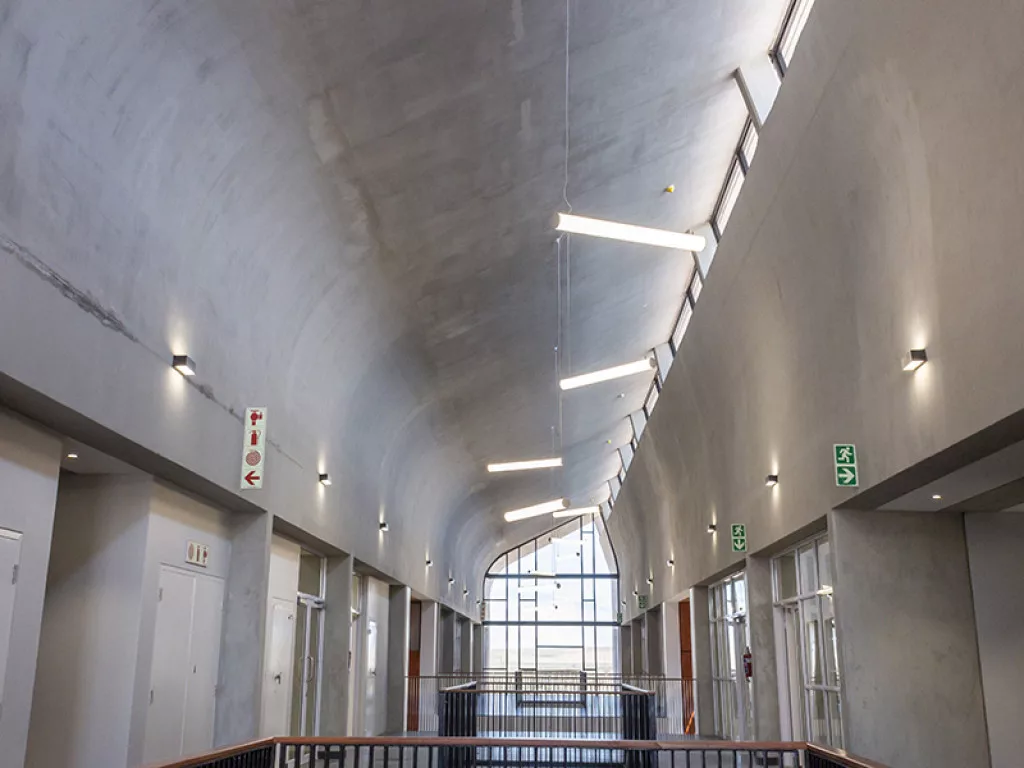 FACILITATING INVESTMENT
SBIDZ provides an operating environment for clients that emphasises the ease of doing business and the convenience of access to governmental offices, banking houses, safety and security agencies, and health facilities.
"Our Access Complex, a 2,000 sqm commercial office space with secure parking, meeting rooms, co-working spaces and conference facilities, is a unique site adjacent to the Port of Saldanha Bay, with easy access to the customs-controlled area and zone," Beukes shares.
"It houses the Ease of Doing Business (EODB) Centre, and is designed to extend the services offered by the EODB unit into a physical location where investors can consult with government officials and private service providers co-located in the building and available by appointment.
"We provide investment facilitation services where we offer support to investors in understanding the policy fundamentals of applications, licensing and permits, which are necessary for investing in project start-ups and business continuation," she continues.
One such service, a tax webinar aimed at professional taxation, accounting and legal stakeholders and zone investors, has been a tremendous success, showcasing and articulating the advantages of setting up as a Customs Control Area Enterprise (CCAE).
Another core element of SBIDZ's mission is its community and development initiatives. The company proactively engages with local schools through initiatives such as the SBIDZ High School Development Programme, which seeks to galvanise and harness the intellectual capacity and imagination of young people in Saldanha Bay whilst simultaneously capturing the hearts and minds of their parents, guardians and grandparents.
SBIDZ also wants to increase awareness amongst teachers of the vital and dynamic role they play as empowered agents and leaders of socio-economic change in Saldanha Bay.
"For the year ahead, we have a storytelling and oral history programme planned for students, as well as a leadership development programme planned for teachers and students alike," outlines Beukes.
"We have engaged with nine public schools in several initiatives thus far, and at a post-schooling level, we focus on skills training to build local capabilities and maximise local benefits being realised both in and from the zone."
SBIDZ is tackling the issue of community preparedness for future jobs, and has engaged in several community-directed skills training and development initiatives to enable new socio-economic possibilities for Saldanha Bay, with more than 2,750 training programmes implemented to the benefit of nearly 1,500 individuals.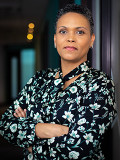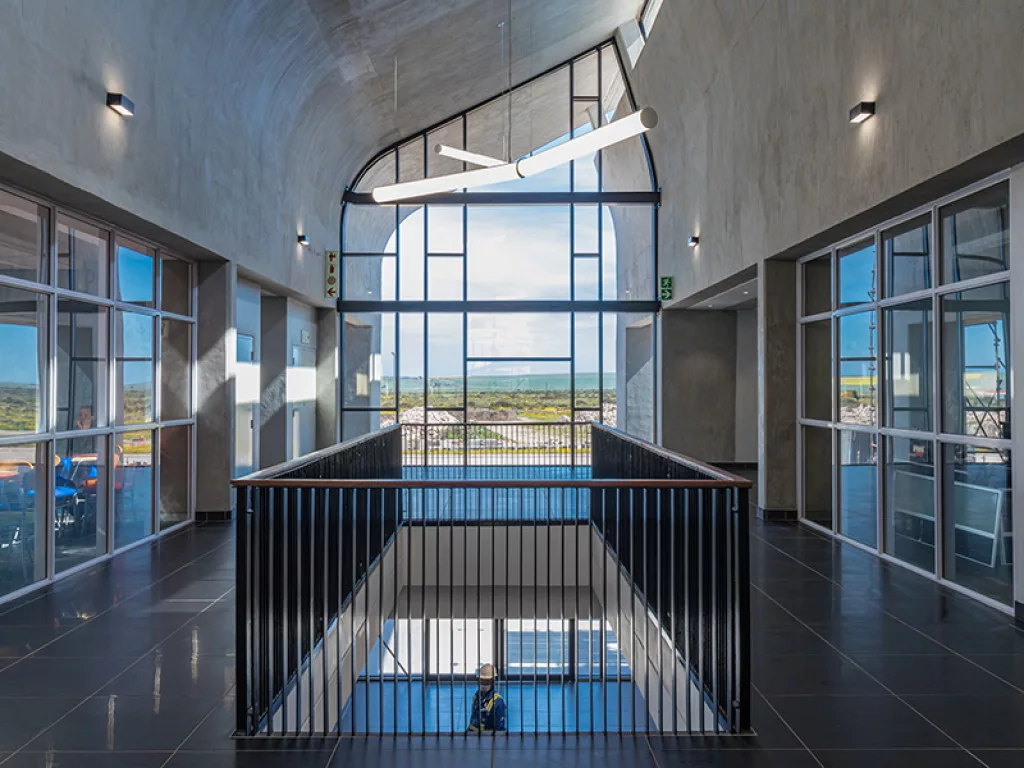 ADVANCING INNOVATION
The first of two additional offerings highlighted by Beukes is the SME Co-lab Centre, a free, Wi-Fi-enabled shared office space for local micro, small and medium enterprises adjacent to SBIDZ that fulfils a gap in the SME ecosystem.
Offering access to networking sessions with relevant public and private stakeholders and partners, what makes the SME Co-lab Centre unique is its proximity, as it can support local SMEs mainly involved in various business activities in and around the zone, the port and surrounding industries.
Second is the Saldanha Bay Innovation Campus, a vibrant and inclusive virtual space that connects people and organisations to advance innovation and technology in the marine and energy sectors.
The role of the Innovation Campus is to convene research, development and innovation (RDI) partners across communities, academia and the public and private sectors to make a sustainable impact. Industry players are thereby empowered to become agents of innovation and co-create solutions to the most pressing challenges within their sectors.
"The Saldanha Bay Innovation Campus engages with stakeholders in several priority areas, such as collaboration within the energy and maritime ecosystem," explains Beukes.
"As well as driving sustainable RDI, which will become the physical nexus for identifying industry challenges, needs and opportunities, the Innovation Campus is helping members to navigate a complex regulatory environment, capacity building to respond to the specialised human capital needs of the industry, and supporting entrepreneurs and small businesses through incubation and acceleration programmes that provide resources for ongoing development and commercialisation."
SBIDZ has also recently signed an MoU with the Chemical Industries Education and Training Authority (CHIETA) to fund a Digital Smart Skills Centre in Saldanha Bay and advance digital capabilities in support of the maritime and oil and gas sectors.
It will offer demand-led digital literacy and fluency skills solutions in the areas of robotics, IoT, 3D printing, augmented and virtual reality, and artificial intelligence through blended learning.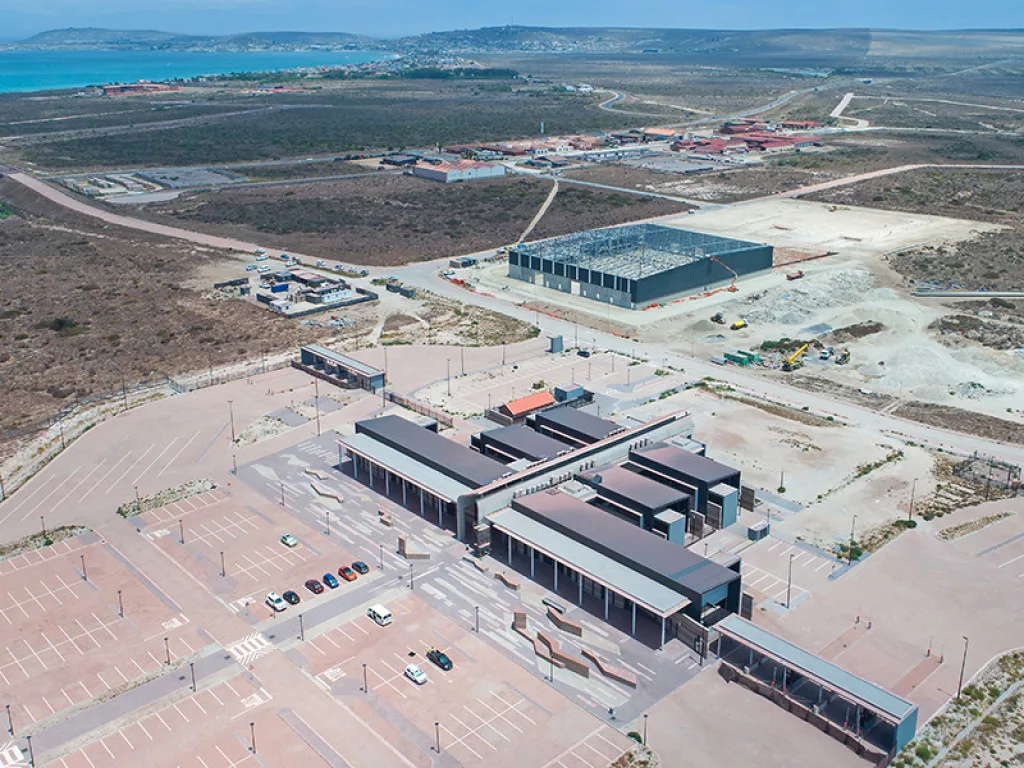 KEY PRIORITIES
Meanwhile, SBIDZ is embarking on a R3.5 billion infrastructure development project, an especially important investment opportunity for the private sector.
Working with the Transnet National Port Authority (TNPA), SBIDZ has completed a pre-feasibility study to define the potential of new port infrastructure for marine, energy and specialist services and activities.
"Right now, we are working with the Infrastructure South Africa (ISA) team, as this is a registered project for private sector participation (PSP) in the national infrastructure drive," Beukes reveals.
"At a high level, we are targeting 2022 as the year for completing the bankable feasibility study and exploring PSP models with TNPA and other role-players."
The port infrastructure project is a key priority for SBIDZ, together with unlocking the fullest potential of its status as a freeport.
"When we started, we were focused on maritime and energy, and that will remain a big part of our target market focus. However, we are being seen more and more by other manufacturers as a value-adding location because the freeport, together with our investment facilitation services, saves a qualifying business time and money in their operations," says Beukes.
SBIDZ is tangible evidence of how, through collaboration, cooperation and partnerships, the socio-economic landscape of South Africa can be transformed. Indeed, the rejuvenation of Saldanha Bay will only succeed by fostering and maintaining long-standing and constructive relationships with SBIDZ stakeholders.
"Overcoming the social and economic underdevelopment of our communities requires local workforces, businesses and SMEs that will be able to operate and meet the demands of domestic and global market needs and priorities."
'Act local and think global' – this is the adage that encapsulates SBIDZ's vision to empower communities, create sustainable prosperity, and develop a profitable business environment.