Tongaat Hulett delivers the sweet taste of sustainability with responsible sugar production and community centred initiatives across Southern Africa.
INTRODUCTION
Sugar production in South Africa is big business. In the harvest year of 2020/2021 alone, the country produced over two million metric tonnes of sugar – a significant contribution to the global production recorded during that time of 179.9 million tonnes.
Yet few major players in this R16 billion South African industry can boast the same prevailing commitments to ethical production, sustainability and a community-centred outlook as Tongaat Hulett.
Extending beyond South Africa alone, Tongaat Hulett comprises a network of sugar operations spanning sub-Saharan Africa, with a presence in Mozambique, Botswana, and Zimbabwe, in addition to its headquarters in KwaZulu-Natal.
Originally formed from a merger between Hulett Corporation Limited and the Tongaat Group Limited, the company benefits from the joint longevity of both enterprises, dating back to the 1800s. The company as it is known today has had a primary listing on the Johannesburg Stock Exchange since 1952.
Tongaat Hulett's significant asset base and operational footprint across Southern Africa comprises operations within both sugar production, and property.
In terms of sugar, Tongaat Hulett's factories have an output of over 1.5 million tonnes a year for each factory, with activities centred on cane growing, sugar milling, and refining. These assets have established the company as a leading agri-business producing a wide range of refined carbohydrate products from sugarcane including sugar ethanol, cattle and animal feeds.
With complementary segments of the business in agriculture and agri-processing, Tongaat Hulett conducts land conversion activities in close collaboration with local communities, businesses and the public sector. This serves to address the competitive dynamic of securing land for water or alternative land usages. The company proactively balances the operational requirements for cane supplies to its sugarcane processing operations with the appropriate transition of agricultural land at the required times.
Through this ongoing agricultural work, Tongaat Hulett has acquired a substantial portfolio of land within the major growth corridor of KwaZulu-Natal. These land conversion and development activities support a comprehensive social programme that defines the company's status as a socially responsible corporate citizen. Such programmes effectively enable the transformation of ownership and participation in the real estate value chain by creating opportunities for well-located and affordable neighbourhoods.
As a reflection of this, today just seven percent of the sugarcane lands that supply Tongaat Hulett's South African sugar mills are owned by the company, while 41 percent are listed under local black ownership.
In addition, Tongaat Hulett boasts considerable expertise in biofuel production, electricity cogeneration, and downstream agricultural products.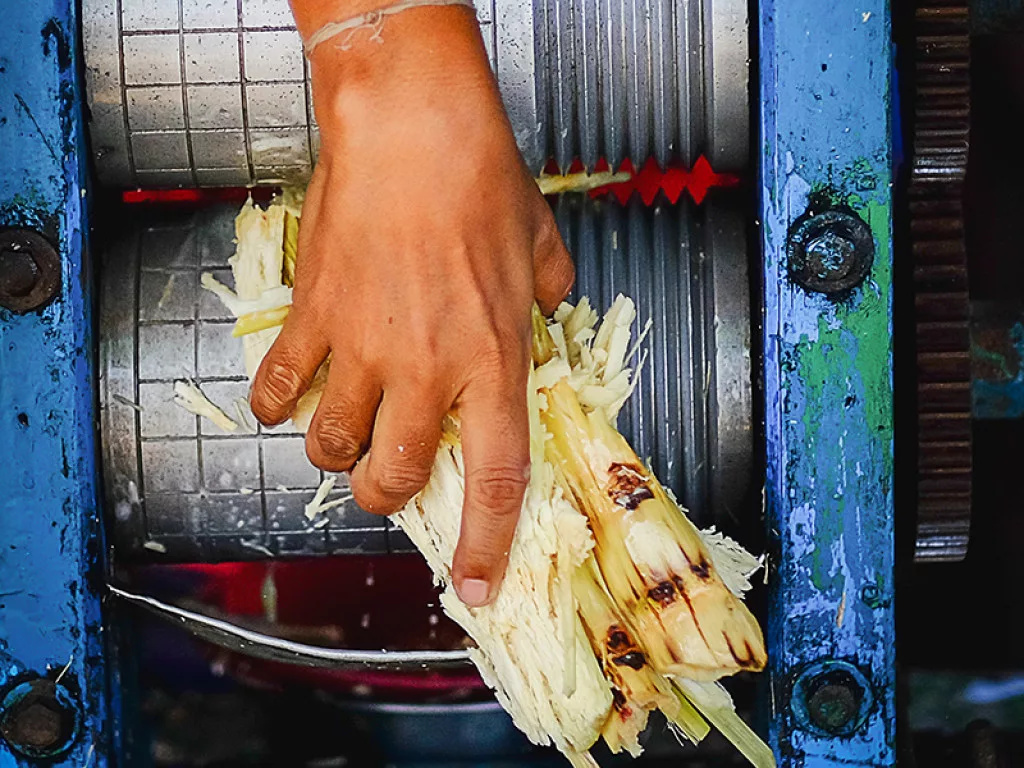 SAFEGUARDING SUSTAINABILITY
Tongaat Hulett's overriding mission is to secure the company's future by creating sustainable value for all stakeholders.
This is primarily achieved by adhering to the six capitals of value creation in an integrated way. Natural capital is a key pillar of this, covered under the company's environment strategy with a focus on emissions reduction and water resources management. The remaining five pillars comprise manufactured, human, social and relationship and intellectual capital, alongside financial and operations review.
Tongaat Hulett's eight sugar mills in Mozambique, South Africa and Zimbabwe all generate electricity from bagasse during the sugarcane crushing season. In some instances, these operations supply electricity to the grid. In Zimbabwe, Triangle has an ethanol plant which provided 21.7 million litres for blending with petrol during the 2017/18 financial year.
The company is well placed to benefit from the evolving dynamics within the renewable energy sector, with the potential to build large-scale renewable electricity plants, as well as the opportunity to convert export sugar to ethanol across its Southern African operations.
Across all levels, Tongaat Hulett endorses a commitment to operating as ethically as possible in all five countries. The company applies the key principles of transparency, effective communication and accountability when engaging with the expectations of local communities, private farmers, consumers, suppliers, employees and its network of investors.
The Tongaat Hulett Board effectively monitors and tracks progress with regards to sustainability commitments, with a dedicated Social, Ethics, Health and Safety Committee.
The proactive manner in which Tongaat Hulett conducts collaborations with stakeholders serves to create mutual value-added benefit in a developmental manner, helping to overcome the hurdles of the environment in which the company operates.
Priding itself on its status as a partner of both government and society, Tongaat Hulett seeks to contribute to improving the prospects of a better life by making a positive impact on prevailing socio-economic challenges. Just some of the issues that the company addresses include job creation, security, transformation, urban spatial integration, food security, youth development, infrastructure establishment, attracting fixed investments and inclusive rural development.
Strategic partnerships with key stakeholders are integral to the success of these objectives, creating a 'win-all' situation for those impacted by the company's operations.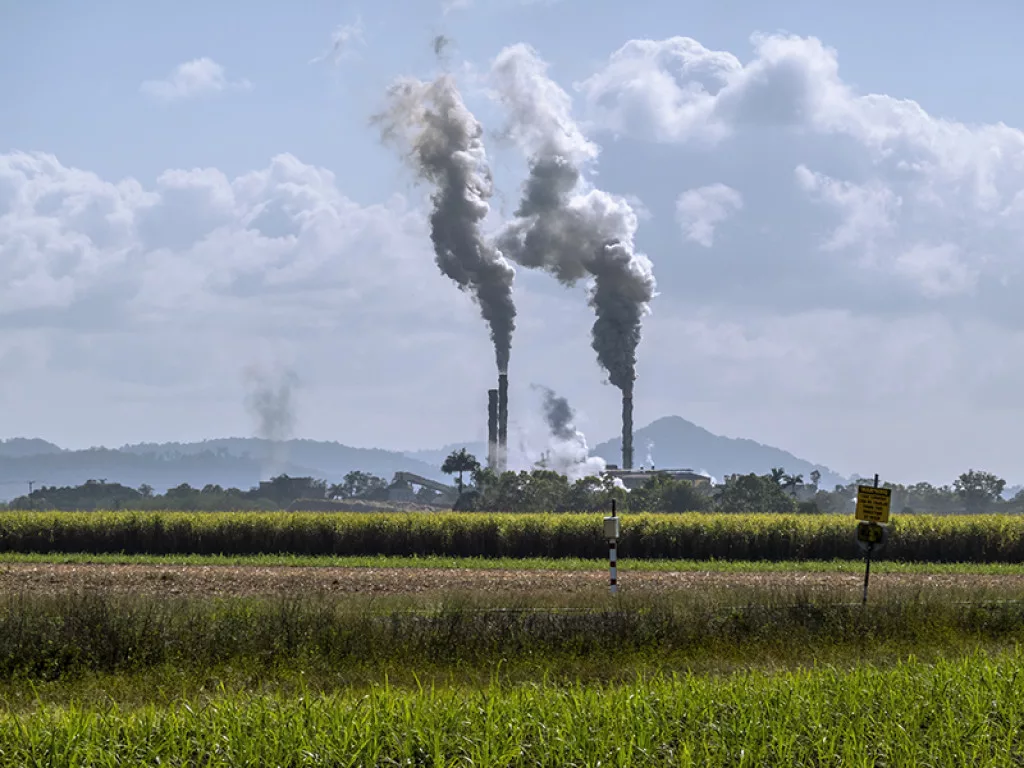 PROUDLY AFRICAN
With corporate social responsibility (CSR) firmly embedded in Tongaat Hulett's DNA, the company demonstrates its awareness of this role by minimising any negative impact and extending philanthropic and charitable inputs to the communities where it operates.
A significant emphasis on local employment and empowerment defines Tongaat Hulett, with 2,297 people currently employed across all four locations during peak sugar milling season.
This extends beyond the landscape of the company itself, since Tongaat Hulett's operations play an important role in the lives of over 110 million people across sub-Saharan Africa.
Following an all-inclusive approach to growth, the company is passionate about creating economic development opportunities, identifying rural development as one of the best ways to improve the quality of life for stakeholders.
This is evidenced by Tongaat Hulett's significant efforts over the years in shaping sub-Saharan Africa's socio-economic landscape through investing time and resources in partnering with farmers. The company has launched several initiatives dedicated to training small-scale growers, and further supporting growing opportunities with skills transfer, either through in-house training and mentoring programmes, or by providing bursaries for formal training.
Through partnering with local agricultural colleges, Tongaat Hulett further develops the sugarcane farming skills taught within its programmes, ensuring that they remain relevant and up to date in a progressing realm.
In 2014, Tongaat Hulett conducted a successful partnership with The Job Fund. With a combined joint investment of R305 million, almost 11,000 hectares of sugarcane have been developed, which continues to benefit almost 6,000 people based in Northern KwaZulu-Natal.
In addition, Tongaat Hulett has a dedicated Cane and Rural Development Unit (CRDU), that works specifically with cane suppliers of all sizes – whether small-scale or large commercial farmers – to help them increase both quality and yield.
The fruit of all these efforts serves to cement Tongaat Hulett's position as a developmental partner of choice for governments in the Southern African Development Community (SADC) seeking to further enhance their agricultural sectors.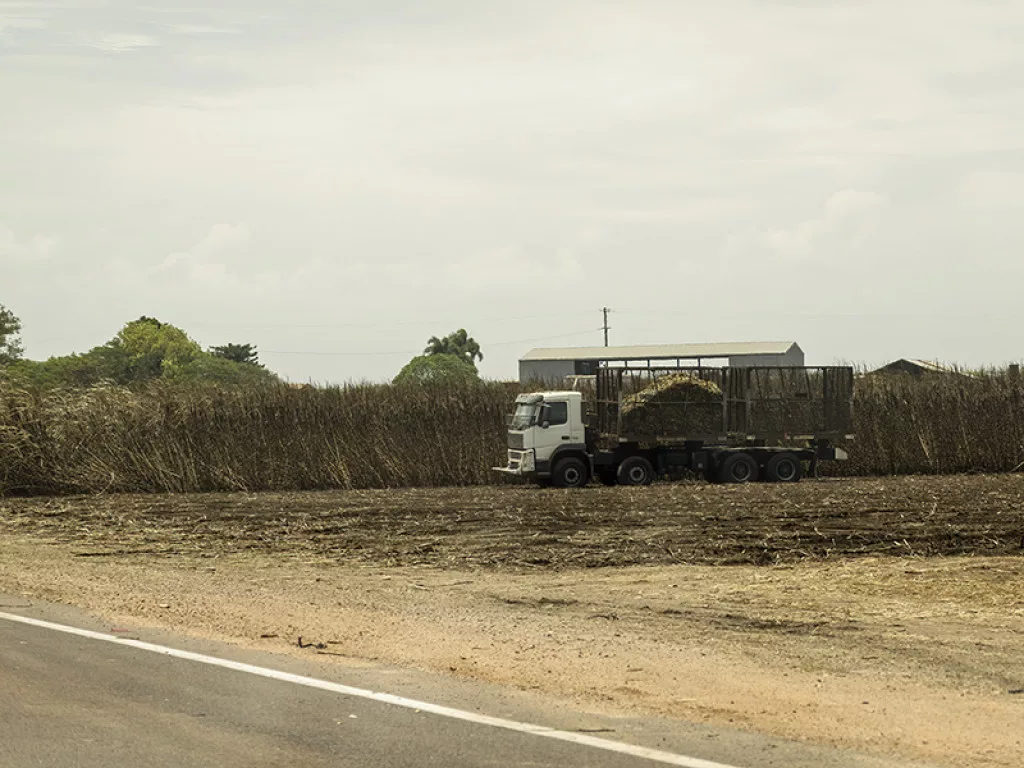 FUTURE ENDEAVOURS
Looking to the years ahead, expansion is top of the agenda for Tongaat Hulett. The company is currently engaged in the construction of a new plant, and in the process of establishing a new refinery for the development of raw sugar. As part of its commitment to local employment opportunities, there is also an ongoing push to recruit a further 3,000 members of staff.
Championing a collective vision and integral approach to developmental growth, Tongaat Hulett will continue to sweeten the socio-economic landscape across SADC.