Driving an LPG-fuelled future for Africa, OLA Energy is Africa's leading energy retailer transforming mobility through its pan-continental network. Chief Operating Officer Maurizio Libutti describes a company on the go.
INTRODUCTION
"As a prominent pan-African energy company, we believe we have a responsibility to be at the forefront of the transition to cleaner, more sustainable energy."
For Maurizio Libutti, Chief Operating Officer at leading petroleum distributor OLA Energy, the impending impact of climate change across the continent is an issue that cannot be ignored.
Indeed, it is the company's environmentally responsible stance that translates as a true differentiator for the pan-continental fuel distributor.
"OLA Energy has the commitment to be among the first operators in our industry to achieve CO2 emissions neutrality," Libutti tells us, with reference to the initiatives launched to save fuel consumption, improve shared mobility and home deliveries, reduce deforestation through the use of LPG, and install solar panels across OLA Energy sites.
On the African fuel retail landscape, OLA Energy stands alone in terms of the breadth of its operations and wealth of expertise. The company promises to keep customers moving with the provision of everyday essentials via its wide-reaching network of welcoming and conveniently located stations across Africa.
To date, OLA Energy's core business entails approximately 1,300 retail service stations spanning 17 African countries. The group's portfolio of products includes fuel, lubricants, car services, liquefied petroleum gas (LPG), convenience stores and quick-service restaurants to approximately 500,000 African consumers every single day.
The group has shown an average 20 percent increase in EBITDA over the last four years and continues its expansion in the countries where it operates.
"We also serve our industrial and wholesale clients in a wide range of industries, marine, aviation, transportation, mining, construction, power plants," Libutti says. "For these clients we provide technical services and advanced lubrication solutions that allow them to save on fuel consumption and be more fuel efficient."
Since the company was rebranded in 2018 from Oil Libya, OLA Energy's youth and vitality has been reflected in its willingness to adapt and pivot to the shifting demands of the global energy landscape.
Despite this remodelling of the company's image, the patriotic, proudly African values that run at OLA Energy's core, remain steadfast and unchanging.
"OLA Energy is a brand that supports the growth of local African entrepreneurs and partners with international brands for the benefit of the African consumer.
"We are strengthening our footprint by positioning ourselves as one of the leading retailing companies in Africa."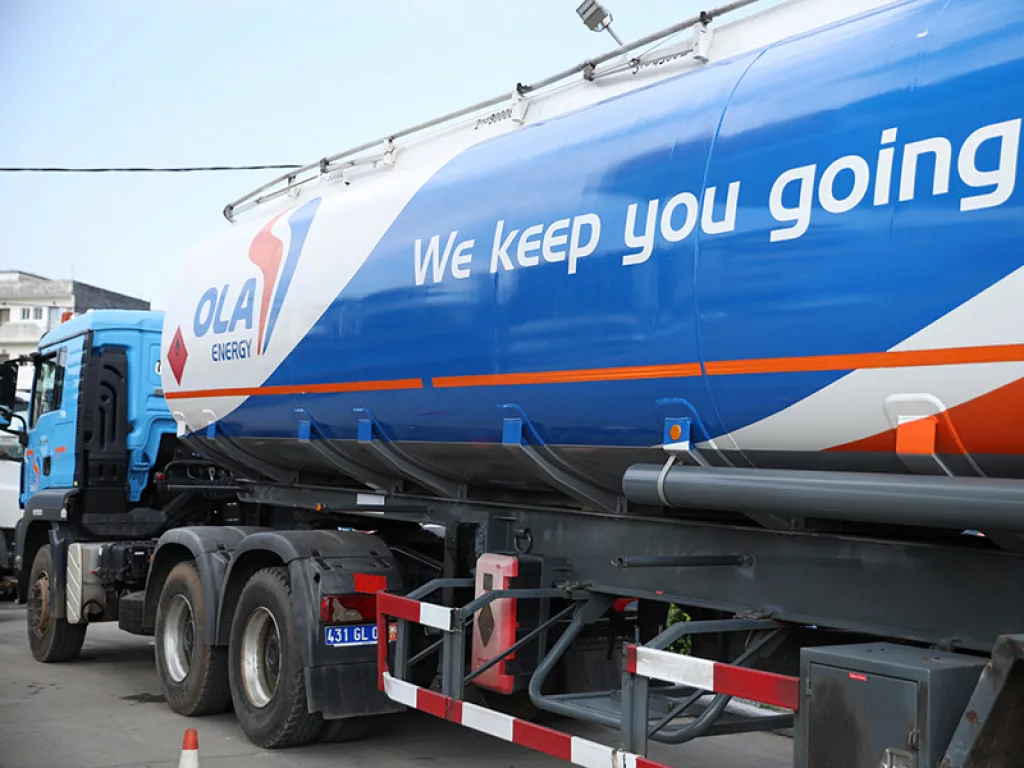 ACCELERATING LOW-CARBON
OLA Energy's status as a proudly African enterprise that is intrinsically invested in the welfare and development of the continent echoes strongly though the company's stance on sustainability, both within the business itself and in terms of accelerating the widespread uptake of LPG.
"OLA Energy has always been committed to contributing to the prosperity of Africa by improving energy access across the continent, improving air quality in African households and fighting deforestation," comments Libutti.
Solid fuel cooking represents a major health, environmental and developmental challenge across the continent, running the risk of indoor air pollution from wood and charcoal within households, alongside causing rising levels of deforestation.
"The two factors limiting LPG adoption in most African markets, are the lack of infrastructure (storage, transport, bottling, cylinders), and prohibitive upfront costs to poor consumers. Although LPG is cheaper per-cook, acquiring a 13 kilogramme cylinder of LPG for the first time in a place like Kenya can cost $50," he explains.
"At OLA Energy, we are doing everything we can to address both of those limitations. We are active in LPG in seven of our 17 countries, and in those countries, we are aggressively investing in storage facilities, bottling plants, and LPG cylinders.
"At the same time, we are actively testing new business models that will make LPG more affordable to consumers. Some of these ideas involve working with micro-finance partners to lower the upfront-cost of investing in technology-enabled solutions that allow customers to 'pay as you cook'," adds Libutti.
In this sense, progression within OLA Energy can be seen as a microcosm of development for the continent, translating to the company's greater concern for societal welfare across Africa as a region most vulnerable to the effects of climate change and poor environmental practices.
"Helping to transition millions of African consumers to cleaner LPG for household cooking is key to contributing to African health and prosperity," Libutti says.
"We believe that distributed sustainable energy generation will be crucial for African industry, and that the shift to personal electric mobility will also happen very soon in Africa."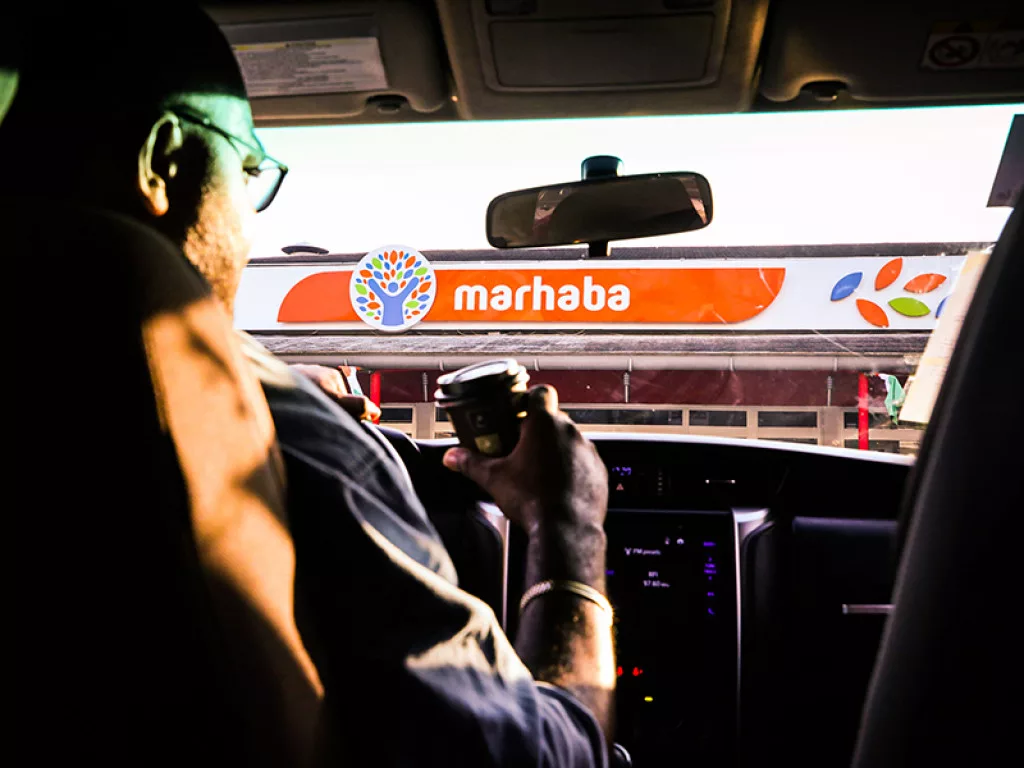 FUTUREPROOF FUELLING AT OLA ENERGY
Aside from OLA Energy's responsible stance on sustainability, the company is differentiated by its innovative incorporation of digitalisation and advanced technologies.
"Digitising and automating our product offerings and services through dedicated applications are amongst our priorities," Libutti continues.
One such example includes the launch of 'OLA GAZ EXPRESS' in Cameroon – a new initiative whereby OLA Energy customers can purchase bottles of gas online for either collection or delivery using the company's dedicated fleet of branded tricycles.
In addition, the digital arm of OLA Energy maximises reach to consumers with the Jumia platform in both Uganda and Kenya, where customers can purchase both lubricants and LPG online.
Within this, OLA Energy is also developing the concept of a smart station, deploying new automation technologies across its operations that play an integral role in inventory management and from a control perspective. This is instrumental in streamlining dealers' operations and enabling them to be managed remotely whilst also enhancing the customer experience.
Complementary to this, technological advances at OLA Energy enable real-time visibility of inventory and the mobilisation of products, thereby allowing for optimised delivery.
"Within our sites we have developed a suite of hardware including forecourt controllers, automatic tank gauges, and attendant tagging systems that provide complete, real-time visibility on inventory and product movements," Libutti tells us.
While such technologies may be nothing new for the industry across the rest of the world, OLA Energy is passionate about ensuring that Africa keeps pace with these developments.
"For our dealers operating the station, the new technologies are game changers. They can now monitor inventory in real-time without having to use a dipstick. They are also able to see sales by pump and sales by attendant on their smartphones allowing them to do cash reconciliation and close shifts in a fraction of the time it used to take."
As the advent of electric vehicles (EVs) continues to affect global light-vehicle sales, thanks to their eco-friendly means of transport and relatively low price point for scooters and motorbikes, OLA Energy will seek to support electrification to remain competitive amidst this consumer shift.
This will also entail a focus on developing capabilities in alternative energies to keep abreast with client demand.
"The shift of our B2B customers from diesel fuel to hybrid energy, and eventually to fully alternative energy is inevitable. For OLA to continue to be their energy provider of choice we are developing the capabilities to offer and operate hybrid micro-grids," Libutti observes.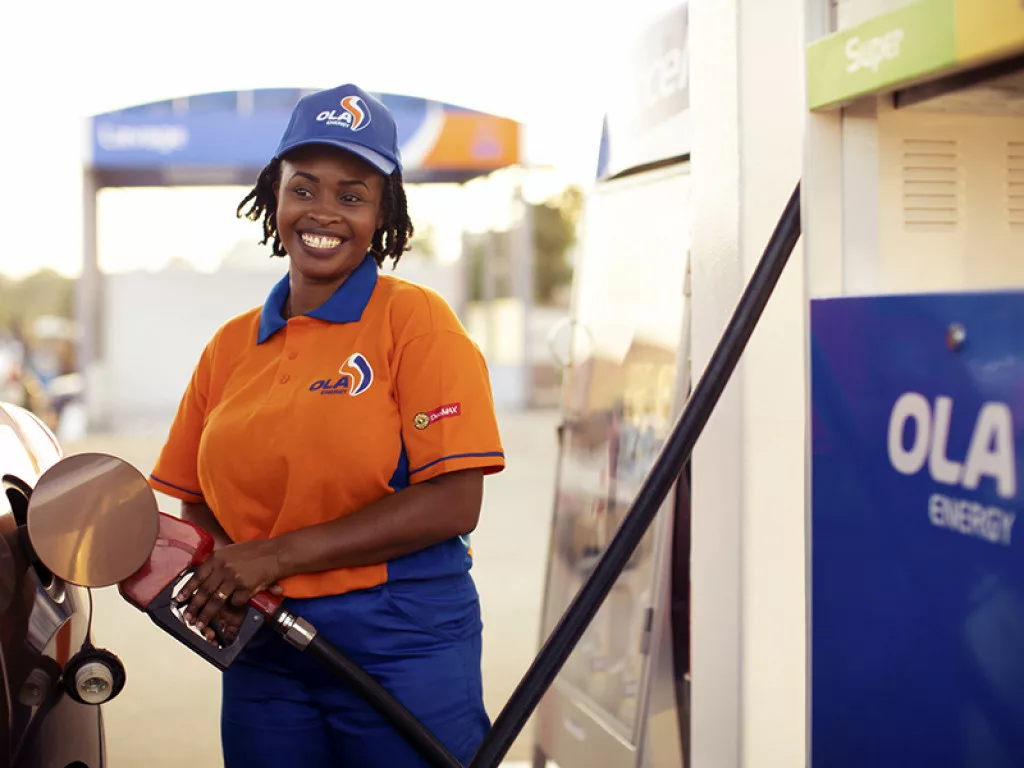 LOOKING AHEAD
In order to maintain OLA Energy's status as a relevant and forward-thinking company, a predictive outlook is essential for Maurizio Libutti, as he foresees potential threats and disruption for the coming decade.
"The current retail fuel distribution model will not be sustainable and attractive in the long term. We believe that fuel margins will continue to deteriorate over time," he predicts.
"For OLA it is essential to align on the likely future dynamics and begin from now to lay the groundwork for success under those new conditions."
With this new, revitalised image at the fore, expansion is high on the agenda for OLA Energy. Strategic partnerships are at the nexus of this growth – having formed the backbone of OLA Energy's continental prowess, these relationships will also pave the way for the company's future.
"We will expand the OLA footprint by partnering with high-quality franchisee partners.
"We are focused on identifying competent, experienced operators across Africa that can take their fuel operations to the next level by partnering with us and implementing the best practices that OLA has developed over decades in this industry."