With customers at the forefront, BitCo South Africa has its finger on the pulse to meet ever-changing customer demands at ease.
INTRODUCTION
In South Africa, internet connectivity is still a challenge.
The widespread installation of fibre optics planned by the government are meant to alleviate the expected economic impact of the lack of internet access. Despite fibre optics having been utilised for over 10 years within South Africa, it has only recently become more accessible to consumers as a result of an increase in companies providing the service as the demand for faster internet increases.
Most homes with internet access in South Africa are currently on asymmetric digital subscriber lines with speeds varying between 10Mbps to 1Gbps for businesses and remote workers, which means that faster internet is required, and fibre optic cables can offer line speeds of up to 10Gbps.
BitCo South Africa is a national telecommunications provider operating an independent Carrier-Grade Fibre, Wireless and Voice Network. The organisation offers services directly to enterprise customers as well as Tier 1, Tier 2 and selective ICT Channel partners to maximise their business by leveraging its Carrier-Grade Fibre, Wireless and Voice Network. In addition, BitCo provides Home Wireless on the back of its own network where it partners with Open Access Providers across South Africa to offer Fibre to the Home. Its mission is to offer an in-depth combination of telecoms solutions driven by customers' needs, and to uphold the interests of all stakeholders by fostering a company culture aligned to customer-centricity, growth, development, and sustainability.
And heading up marketing at BitCo South Africa is Greg Sellars. Having started his marketing and sales career in 2007, he joined the IT industry in 2013 before moving into telecoms in 2016.
"I had been following the telecoms industry for some time and had seen massive growth and potential," he explains. "This industry has always intrigued me, and I knew that telecoms were the space to play in. Since joining BitCo Telecoms, I've never looked back."
To Sellars, the industry is dynamic and exciting, however, he is well aware of the challenges as a result of the COVID-19 pandemic. "Telecoms and Internet Services Providers (ISP) such as BitCo have had to adopt and implement new innovative solutions and go to marketing strategies to cater for the current market," he explains.
"There has been large consolidation in the telco space especially in South Africa due to the impact of COVID-19 but BitCo remains one of the leading Tier 1 ISPs. This is based on the company's agility and ability to keep up with market trends and technology."
In 2018, BitCo was announced as the Official Internet Services Provider to Cricket South Africa on a five-year deal. At the time, Dr. Jacques Faul, CSA's Acting Chief Executive, confirmed the deal was unique as the BitCo partnership will be providing Fibre Internet and VoIP services to all 16 cricket stadiums across Africa, as well as the CSA's headquarters in Melrose, Johannesburg and The Centre of Excellence in Hatfield, Pretoria.
"We are proud to be partnering with BitCo and are also proud of their capability to meet CSA's requirements and those of our members," commented Dr. Faul. "The service has been in full operation for some time now and it has already met our capacity. We look forward to many more successes and to continue receiving superior and unparalleled service from our partner BitCo."
KEY INVESTMENTS
Indeed, BitCo is seeking to invest heavily into upgrading and growing its carrier-grade fibre and wireless network in order to accommodate for customer scalability of speeds up to 10Gbps and reach ICT partners outside of the metropolitan areas.
Sellars believes that partners are at the heart and critical to the success of operations. "Our partner network contributes significantly to revenue and growth," he discusses. "We work closely with our strategic partners and it's vital to maintain these relationships as BitCo is positioned as a carrier grade network provider.
"It's important to have diversity across open access networks to leverage off existing infrastructure (in the ground). Choosing the right suppliers is key to maintaining service levels and competitive pricing."
In terms of talent management, recruiting and retaining the right employees is central to achieving long-term success, something that Sellars recognises is essential. "Skills within the telco space are limited and there is emphasis on employee retention and programmes for staff," explains Sellars. "We have an extensive recruiting and onboarding process to find key individuals who align with BitCo's core values as well having the necessary skills."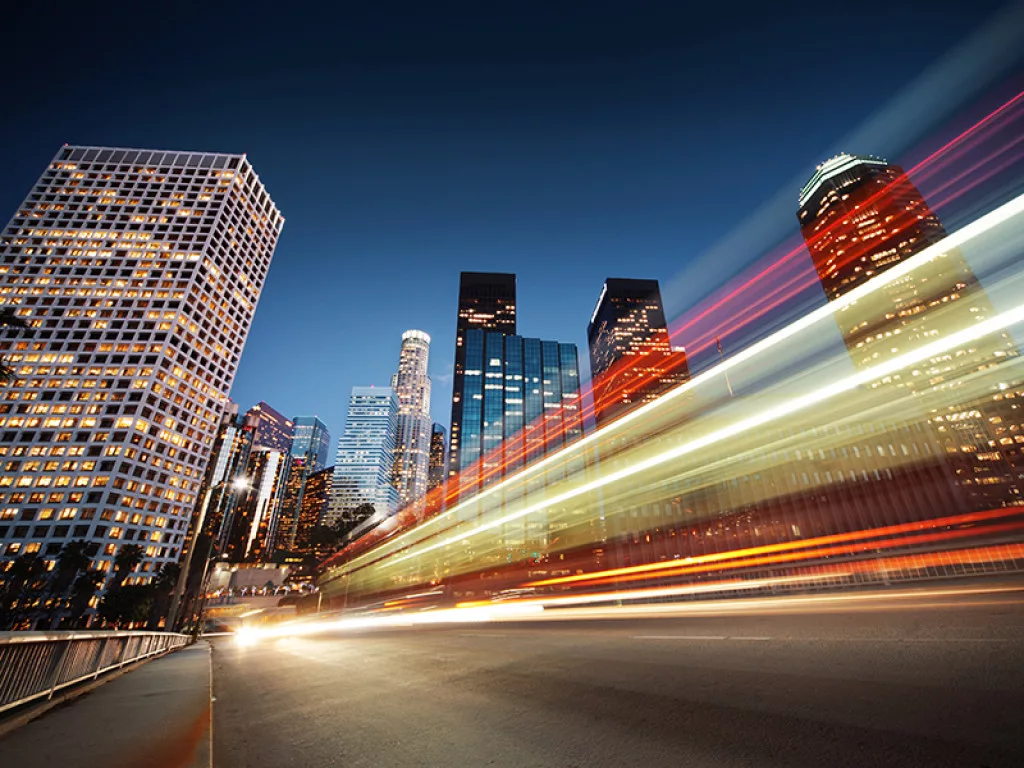 EXPANSION AT SCALE
BitCo South Africa has no plans to slow down. The company aims to expand its national footprint while growing the organisation to increase profit margins. There are currently plans to diversify and introduce more telecoms services in order to offer turn-key solutions for customers.
In March 2021, BitCo launched their Business Broadband Fibre Offering on the backbone of Dark Fibre Africa's national broadband network. Further, BitCo has also partnered with lots of leading Fibre Network Operators Broadband Providers to provide comprehensive coverage and cost-effective connectivity solutions for small to medium sized businesses. The launch of BitCo Business Broadband enhances the current Fibre offering, while delivering unprecedented value and expanding coverage across South Africa.
BITCO'S PLAN?
To continue to partner with an increasing number of FNOs in the future.
Upon the launch, Michael Colin, BitCo Chief Sales Officer, said: "Our goal is to enhance our service and product offering to add more value to our customers and service them better. Our new product offering as one example includes a new broadband service within DFA connected buildings that starts from as little as R1,399.00 per month.
"We are also giving free installation for businesses within these DFA connected buildings for orders received between 15th March 2021 and 30th June 2021. There are currently over 16,000 connected buildings/office parks across the country and is growing. These businesses can now benefit from a fibre internet service at a reduced price."
Recently, BitCo has also revamped their Agent Partner Programme. The programme allows collaboration to deliver the best customer experience and support its channel partner. BitCo provides sales and marketing assistance to help transform opportunities into revenue generating streams. Dedicated and personalised support will assist with sales activities and provide direction in prospecting and cultivating new opportunities. Despite uncertainty in the market, BitCo South Africa is still achieving its objectives and accomplishing significant growth.