We speak to the executive team at Yara Zambia Cluster, about the company's provision of fertiliser across Africa and its consequential actions in helping feed those in need.
INTRODUCTION
Agriculture is a gigantic industry in Africa.
The continent facilitates and supplies a vast quantity of goods – tea, coffee, cocoa, sugar and various fruits are a few that spring to mind – that are bought and used globally in substantial quantities.
Southern Africa has taken massive leaps in the last few decades, and yet for some, the region remains unexploited in its agricultural potential.
"In my view, the region remains an untapped goldmine in terms of crop production," begins Danie Van Der Merwe, Managing Director of Yara Zambia. "Aside from the potential increase of staple food production, the biggest future opportunity potentially also lies in increased production of higher value crops for export that will do wonders to improve the economies in Southern Africa."
"The unfortunate reality as we speak today is that poverty and hunger remain a massive challenge and heart-breaking to experience as you move around the various countries, especially in the more remote areas. It is why Yara International implemented Action Africa in 2020 to support the most vulnerable in East and Southern Africa, including in our case Zambia, Malawi, and Mozambique."
Yara Zambia (Yara) is one of Yara International's regional divisions. This action taken by Yara embodies the company's mission – to responsibly feed the world and protect the planet – that is balanced between multiple core ideas. 'Feeding the world' embodies knowledge, economic empowerment and new innovative ideas. On top of this, 'protecting the planet' represents Yara's commitment to emission abatement and sustainable agricultural practices.
"At Yara, we believe that success can be celebrated only when it is achieved in the right way," adds Chrisna Heuer, Marketing Manager at the company. "We believe knowledge grows and has the power to create positive global change. We understand that knowledge helps feed the world, creates profitable businesses, and protects the planet at a time when the population is expanding, and our resources are increasingly challenged."
Yara develops digital farming tools for precision farming and works closely with partners throughout the whole food value chain to develop more climate-friendly crop nutrition solutions. The company is also committed to working towards sustainable mineral fertiliser production, and fosters an open culture of diversity and inclusion that promotes the safety and integrity of company employees, contractors, business partners, and society at large.
"As the crop nutrition company of the future, what really defines Yara is the complete range of crop nutrition products and solutions in our portfolio," Heuer tells us. "With our focus on nutrient use efficiency for a wide range of crops worldwide, we have developed products with the lowest environmental impact and site-specific precision tools to help the end user maximise the return from their investment and use.
"As part of our granular fertiliser portfolio we also have blending facilities that produce high-quality custom-made blends developed based on specific crop and soil requirements. In this process we also utilise the unique Promicro™ coating technology to add micronutrients to the blends in a highly efficient way. The added benefit of the Promicro™ coatings is the substantial reduction in volatilisation of nitrogen."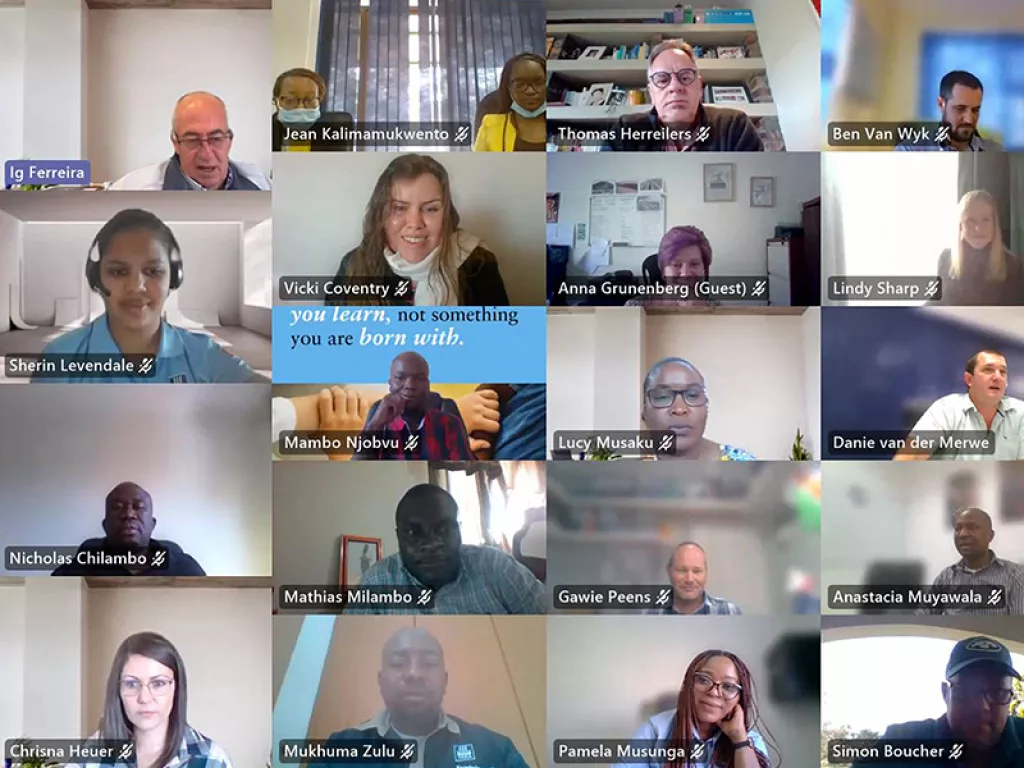 DEDICATED TO MAKING A DIFFERENCE
Yara encourages local employment wherever possible to maximise the benefits attainable that are drawn from local knowledge and a globally diverse and inclusive team. Based on the understanding that happy and empowered employees are worth much more than those demotivated, Yara has placed a great focus on diversity, inclusion and engagement to support and empower its employees.
"Investing in and developing local talent is also crucial for developing stronger unit cohesion," Van Der Merwe affirms. "The training and development programmes on top of regular engagement sessions and activities are the building blocks to ensure a motivated and happy team environment.
"Unfortunately, COVID-19 for a year and a half already put a massive dampener on the ability to physically meet in groups and put enormous strain on all staff and on maintaining high levels of development and engagement. Thus, we had to divert to other ways of working to ensure continued development and engagement over the past 18 months."
It is estimated that, in the wake of COVID-19, the number of people facing acute hunger could double in comparison to the levels seen prior to the pandemic. Supported by the United Nations, the Norwegian government and a number of African institutions, Yara International took action and committed $25 million to provide food for more than one million people in Southern and Eastern Africa; a project that aimed to see people in need given as much help as possible.
THE ACTION AFRICA INITIATIVE
Yara International launched Action Africa: Thriving Farms, Thriving Future – an initiative with the goal to mobilise support for 250,000 smallholder farmers in seven African countries to secure food production and improved food security.
"The initiative includes advocacy and partnerships, farmer connectivity and digital solutions, and operational support including 40,000 metric tonnes of high-quality fertilisers with zinc for improved nutrition," Heuer explains. "Yara International's fertiliser contribution, combined with agronomic support, and improved maize production is expected to feed more than one million people across Kenya, Uganda, Rwanda, Tanzania, Zambia, Malawi and Mozambique for one year.
"Helping African farmers improve their productivity and profitability through improved access to technology, premium fertiliser and the shared knowledge to use them effectively can help move us all towards a thriving food future."
In Zambia, Yara partnered with CFU, who assisted with the coordination of Action Africa in identifying smallholder farmers that would benefit the most from the donation. In Zambia, fertiliser was delivered to a total of 77 distribution points; altogether 20,000 farmers received product from the initiative. On top of this, in Malawi and Mozambique, Yara partnered with AFAP that played an instrumental role in the overall coordination of the Action Africa initiative. This ensured that in Malawi, 100,000 farmers received 100-kilogrammes of Yara Mila™ product, as well as Mozambique seeing 17,450 farmers receive aid across the country. With so many supplied across Africa, the Action Africa initiative was a complete success.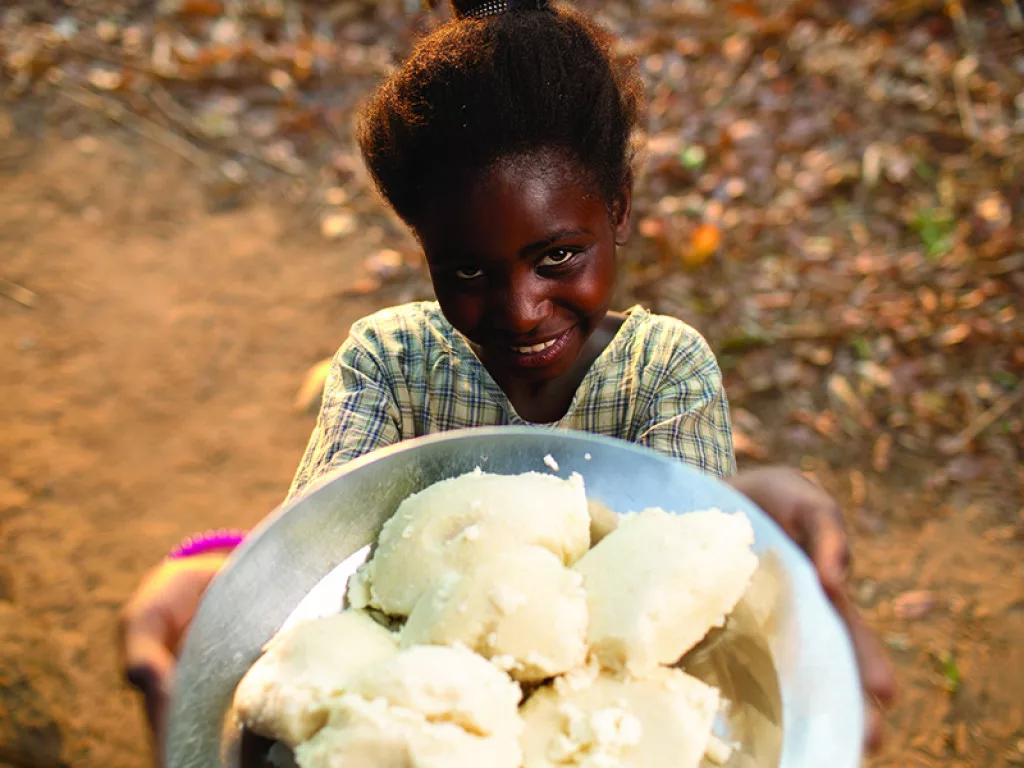 PARTNERS AND EFFICIENCY
Yara has in 2020 brought a new product to the fore – Microp™, the crop solution to small scale farmers across Africa.
Zambian small-scale farmers have specific needs for their crops, and Yara has worked alongside local farmers in order to create a product that will provide all the necessary minerals that crops will need at an affordable input cost. MiCrop™, is Yara's most recent addition to the fertiliser family, developed to take into account the typical soils in Africa as well as the common micronutrient deficiencies that crops have in the continent. MiCrop™ is Yara's commitment to support African farmers to have a successful harvest, by providing quality products at an accessible price – a commitment upheld through the aid of its reliable partners.
"With the agricultural industry, a fertiliser supply chain is one of those more challenging in the space," says Ben Van Wyk, Supply Chain and Operations Manager. "This is mainly due to the nature of the product. Fertiliser is often received in bulk, which brings with it its own set of challenges when it comes to handling and maintaining the quality of the product. That is where it becomes crucial that you have the right processes and procedures in place to ensure you maintain the quality and minimise potential losses.
Following the creation of the Zambia cluster (Zambia, Malawi, Mozambique) in 2016, a decision was taken to review our entire supply chain and ways of working within the Zambia cluster in line with our continuous improvement culture.
"Over the years this ambition has motivated us to make several changes to our overall supply chain, changes which have led to improved delivery times and enhanced service delivery at reduced costs."
For Van Wyk, the dynamics of working in three different countries, including Malawi and Zambia that are landlocked, comes with its own set of challenges.
"Our products are imported either through the port of Beira, Dar es Salaam, or Durban, and then delivered on to a final destination in one of the respective countries," he elaborates. "Working cross border comes with its own difficulties such as the long lead times for deliveries, the delays with border processes, and importation and exportation processes.
This, however, has been seen as an opportunity for us to improve overall on efficiency by partnering with key stakeholders, and identifying areas where there is potential for improvement. Because of our partners we have been able to cut down the long lead times and improve our overall deliveries.
"In each respective country we have partners such as agro-dealers, distributors or agents that we work with, which enables us to deliver to the end user efficiently. Through developing strategic partnerships with suppliers and service providers, Yara has been able to improve operational efficiencies whilst guaranteeing the high stanDards that the company is known for, in order to ensure an efficient and reliable supply chain into the future."