Zambia Airports Corporation Limited oversees the management and development of the nation's commercial aviation facilities. Maggie B. Kaunda, Managing Director, shares more details.
INTRODUCTION
Located at the crossroads of Central, Southern and Eastern Africa, the Republic of Zambia contains an abundance of natural resources, including minerals, wildlife, forestry, freshwater and arable land. In 2010, The World Bank named Zambia one of the world's fastest economically reformed countries, with a vast array of opportunities available for those willing to grasp them.
For Maggie B. Kaunda, Zambia Airports Corporation Limited (ZACL) has provided exactly that opportunity, as well as offering great scope for career progression, leading her to the eventual position of Deputy Managing Director (MD).
"A lawyer by profession, I have been practising for 17 years now. I joined ZACL in November of 2012, as the Head of Legal, Procurement and Administration and Company Secretary, where I served until April 2021. I was promoted to the position of Deputy Manager where I am still substantively serving, although I am also currently taking on the role of Acting Managing Director," opens Kaunda.
Despite the nation's recent economic upswing, all Zambian industries still face many difficult challenges and obstacles to their working practices and everyday operations.
"We are still grappling with the effects of the COVID-19 pandemic on the aviation industry. Anyone operating in this space will testify to the many difficulties we're facing, from financial to operational, that are still being experienced," continues Kaunda.
However, despite this adversity, the aerospace sector in Zambia has started to gradually show cautious signs of recovery, with passenger numbers slowly recovering to about 70 percent of the pre-COVID-19 statistics, when you compare January to April 2022 to the same period in 2019.
"We are confident that the aviation industry will make a full recovery as projected by the International Air Transport Association (IATA) by 2023 for domestic, and 2024 for international traffic, in countries with large domestic markets. In our case, we anticipate full recovery for both domestic and international traffic by the end of 2024," Kaunda details.
ZACL is a company limited by shares, registered under the Companies Act No. 10 of 2017 and wholly owned by the government of the Republic of Zambia, commencing operations on 11th September 1989.
The principal business activity for the corporation is to develop, manage, and maintain a network of 14 airports, comprising four international and 10 domestic airports.
Further, ZACL operates a number of provincial aerodromes, namely Chipata, Solwezi, Mansa, Kasama, Chinsali, and Mongu, as well as three strategic aerodromes: Kalulushi, Kasaba Bay and Mbala. ZACL also provides air navigation services across the entire Zambian airspace. The Corporation mainly serves airlines, passengers and airport tenants, with a team currently totalling over 1,000 employees directly and over 4,000 more team members indirectly.
The business contributes greatly to Zambia's industrialisation and economic diversification by facilitating trade and tourism, which in turn spurs economic growth, creates jobs and increases government revenue.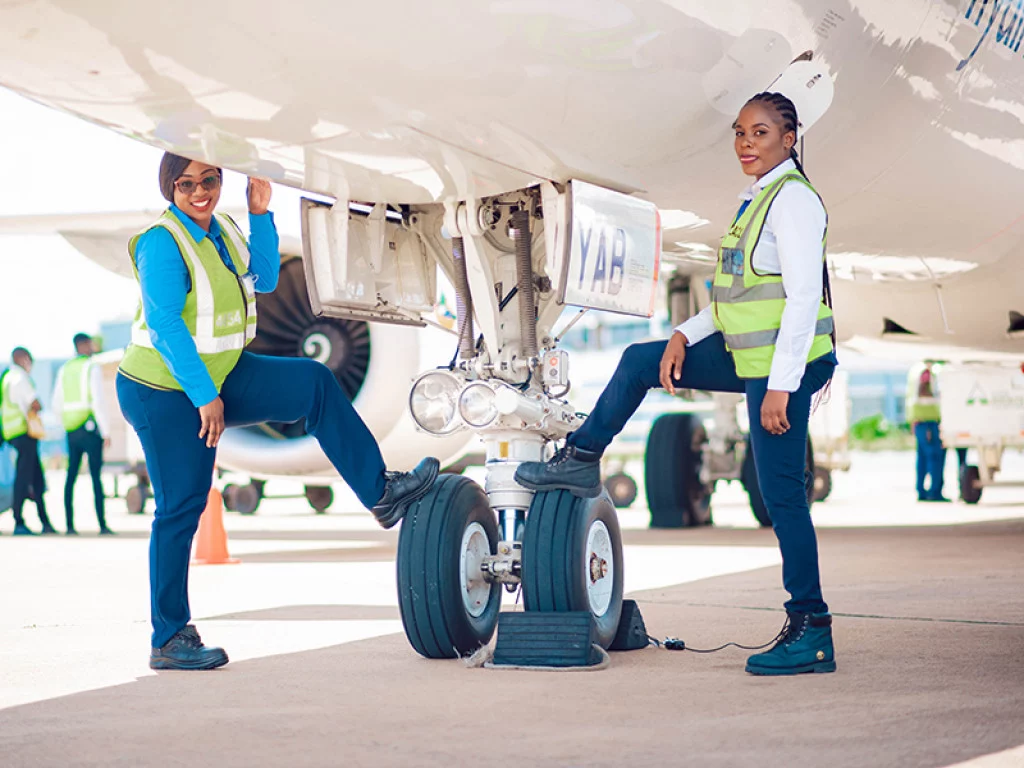 ZAMBIA AIRPORTS: CONNECTING THE NATION
"At Zambia Airports Corporation Limited, we pride ourselves on the quality of services and customer assistance that we offer to our esteemed clients. Our skilled and dedicated staff are our biggest asset, offering professional services across our network. We have the largest network in the country, offering airport and ground handling services at all our airports. We also have the flexibility to offer special VIP services in our smaller aerodromes, even at short notice," acclaims Kaunda.
Zambia has eight neighbouring countries which makes it a natural connectivity hub. This is also espoused in the country's eighth National Development Plan, with ambitions of turning Zambia into a regional hub for aviation and meteorology in the Southern African hemisphere.
With these ambitions for future expansion, the government of the Republic of Zambia recently commissioned two projects at Kenneth Kaunda International Airport (KKIA) and Simon Mwansa Kapwepwe International airport (SMKIA). The project at KKIA was commissioned on 9th August 2021 and comprised construction of a new four million annual passenger capacity terminal, fire station, control tower, cargo terminal, office block and presidential pavilion. The old two million annual passenger capacity terminal will now be used exclusively for domestic passengers. The latest project based in Ndola was commissioned on 7th October 2021. This is a new greenfield airport with a one million annual passenger capacity terminal, 3.5-kilometre runway and ancillary airport facilities. The two projects will simultaneously enable the corporation to provide quality and efficient services in modern facilities. The new airport in Ndola will now be able to land large aircrafts and therefore open new opportunities for long-haul passenger and cargo flights out of Zambia.
With these two major projects still ongoing and with the financial stress caused by the COVID-19 pandemic, the corporation has limited airport and air navigation infrastructure development in the immediate term. However, ZACL will be undertaking various developmental projects at several aerodromes, aimed at improving domestic connectivity. Further, ZACL has been working towards enhancing existing services through the continued specialist training of staff and general strengthening of processes.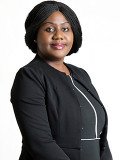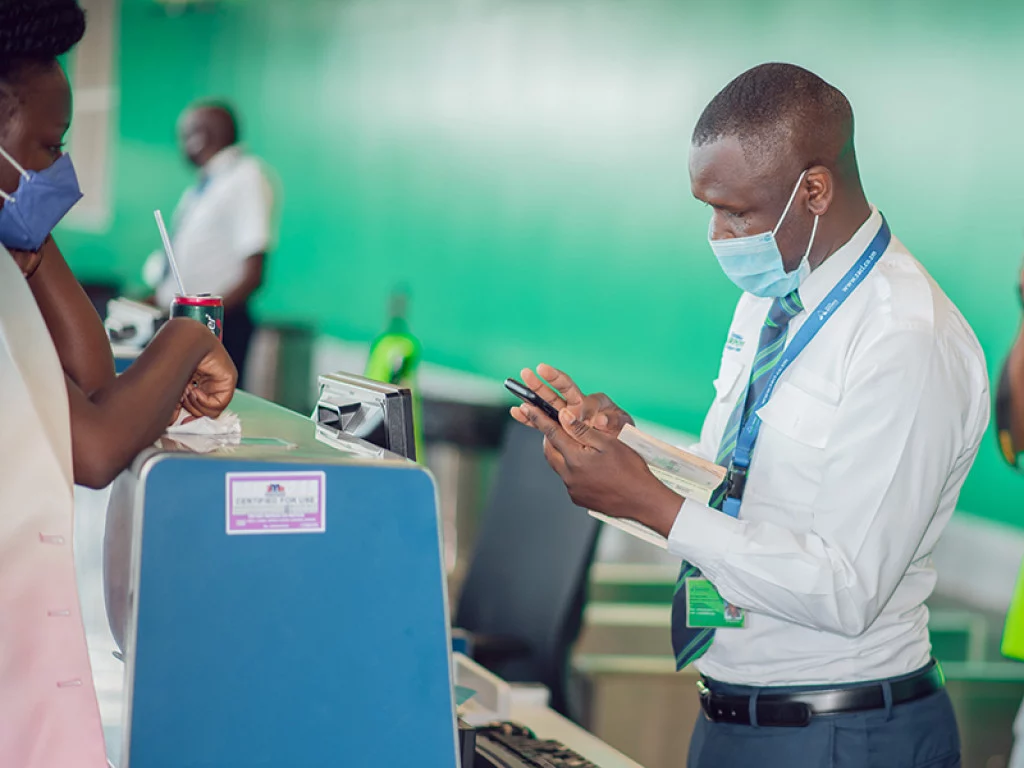 UTILISING STRATEGIC DEVELOPMENT
Zambia Airports Corporation Limited is currently collaborating with strategic partners to develop 550 hectares of land adjacent to the KKIA.
"The land use plan we have developed has the overarching goal of turning KKIA into an aerotropolis, with development of infrastructure such as hotels, an Agric processing plant, university, accommodation and some light manufacturing sites. This will greatly assist the corporation rebalance, as its revenue portfolio is currently skewed at 92 percent aeronautical and eight percent non-aeronautical," Kaunda adds.
Keeping operations at an optimum level, means a reliance on many key suppliers. "We have built numerous strong relations with key suppliers and partners in the industry over the years. The Corporation is further considering outsourcing other non-core functions to concentrate on its key mandate of providing world-class airport and air navigation services in the medium to long term future," she elaborates.
"We take immense pride in our staff as they form the core of our operations. Being a service-oriented organisation, we have invested in our staff and ensure their welfare is well looked after. The Corporation currently has a Performance Measurement System which recognises and rewards outstanding staff."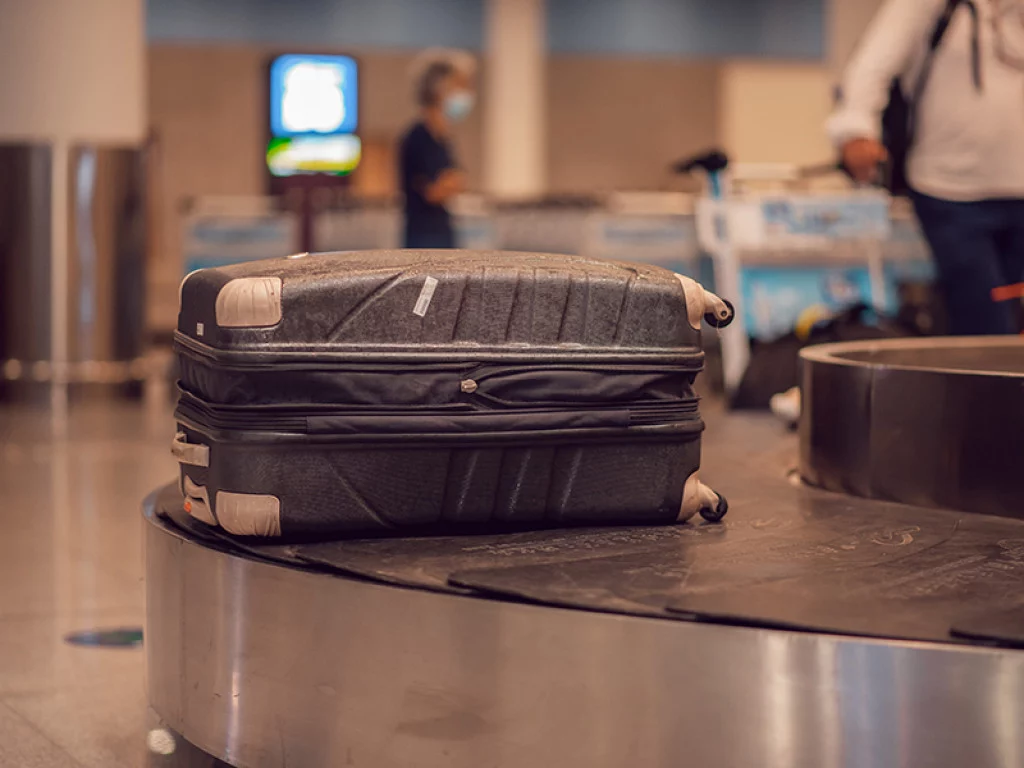 PRIORITISING COLLABORATION
"Air fares are a function of numbers. As a corporation, we desire to reduce the cost of doing business for airlines so that they in turn may charge less as a direct result. Strategies we aim to employ include boosting air traffic and growing non-aeronautical revenue," shares Kaunda.
Currently in talks with several major airlines, Zambia Airports Corporation Limited is looking to collaborate more and work towards growing the industry. The Corporation already runs an incentive policy that supports new airlines, as well as the opening of new routes. New airlines get 50 percent, 40 percent and 30 percent on landing, parking and ground handling for the first three years respectively. Existing airlines opening new routes also benefit from discounts of 20 and 10 percent on landing charges, as well as 20 and 10 percent on ground handling fees in the first and second year.
ZACL also rewards existing airlines with load factor incentives of up to 25 percent discount on ground handling fees. All these measures aim to proactively reduce air ticket fares, whilst simultaneously supporting the growth of the aviation sector.
"We have generally always been perceived as an expensive destination, due to our inland location. However, with the efforts being made to increase contributions from non-aeronautical revenues, we hope to significantly reduce operating costs for our airline operators. We also continue to make efforts to attract new airlines into the country through our route development efforts, through a collaboration with the Zambia Tourism Agency, Zambia Development Agency and other key stakeholders," explains Kaunda.
ZACL realises that in order for the industry to grow, the Corporation needs to synergise and pull in the same direction. The government of the Republic of Zambia recently reduced Visa fees by 50 percent, so that fees for single entry are now just US$25.
"We also continue to lobby the government to increase the list of countries that can obtain Visa on arrival," adds Kaunda.
The nation is being positioned to fully take advantage of the African Continental Free Trade Area (AfCFTA), through the promotion of manufacturing and export into the SADC and COMESA areas, which will certainly spur growth in the aviation industry.
"Zambia has ratified the Single African Air Transport Market (SAATM) but now needs to domesticate it. We remain optimistic for a full recovery as the vaccination roll outs increase and travel protocols become more predictable," concludes Kaunda.