From the coast to waterways, Karim Said talks about the greatest challenges and newest innovations that have formed within the Nigerian logistics industry, and how GMT Nigeria is leading the way.
INTRODUCTION
Established over 25 years ago, it is fair to say that GMT Nigeria has evolved.
It has grown from its past sole objective, that of assisting the overcoming of the logistic challenges faced by clients, to one of the top and most prominent imports and exports industry leaders in the country.
"With almost 1,000 employees, 400 trucks, and a large fleet of barges, tug boats, cranes, reachstackers, and heavy equipment spread over four terminals and locations across Lagos, GMT has been able to provide a variety of services to cater for every need of our 350-plus client base," says CEO Karim Said.
"Logistics services include barging, haulage, distribution, warehousing, door-to-door, and of course our most sought after haggle free service, where we guarantee cost and delivery timelines."
Prior to his career with GMT, during the mid-90s Said decided to move to West Africa where he lived in the bustling city of Lagos for several years before moving to the US. Cut to almost a decade later when, with family ties and fond memories of Nigeria, he jumped at the chance to return and work for GMT when the opportunity arose in 2008.
"Nigeria has a special place in my heart with beautiful memories," he continues. "It is the reason that I decided to come back when I was offered a job."
Since his start, Said has watched the company grow and broaden its services. Even through the current global pandemic, the logistics industry in Nigeria remains an engaging sphere.
"It is quite challenging at the moment to say the least," he says, "but a very exciting field to be in indeed. The action is 24-seven and the energy it creates is like no other."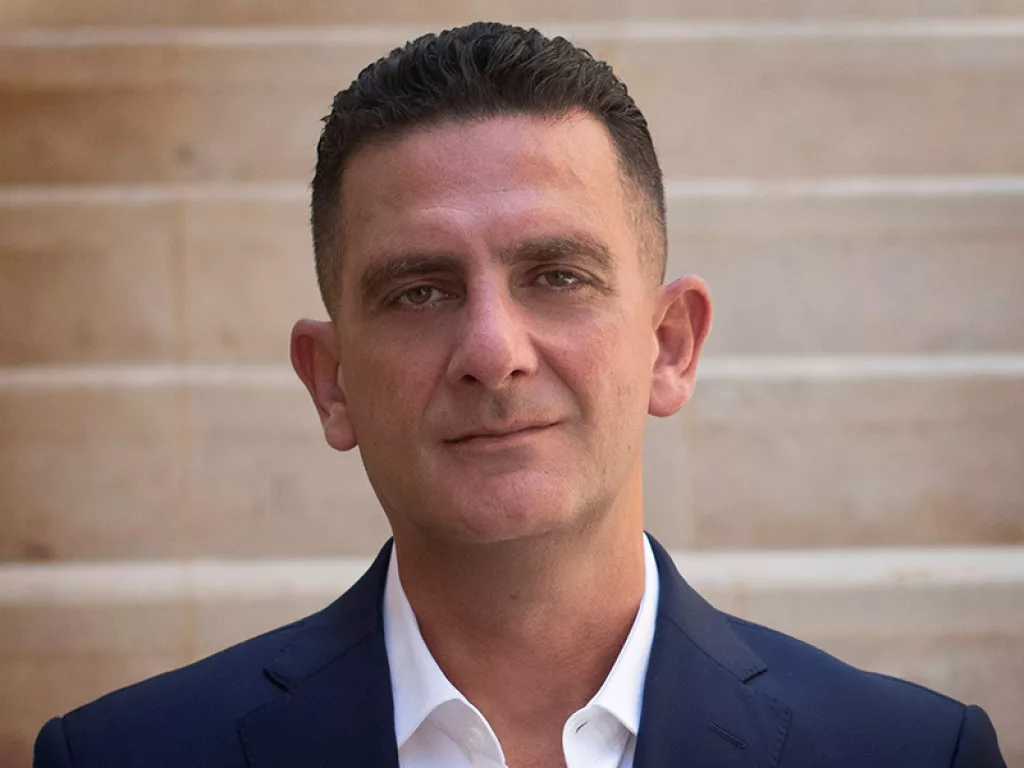 STANDING APART
GMT is not alone in an industry which houses a number of competitors facing similar challenges, and Said explains which aspects of the company place it apart and above.
"The company vision and agility have been the major factor in differentiating GMT from the pack," he says.
"Our experienced team members have always been our strongest feature, and with the support of our shareholders, we were able to bring our vision to life, creating one of the largest logistics hubs in the country."
The company prides itself on self-improvement as well as providing specific aspects of its service, such as Import financing. This optimises the import processes for clients, resulting in fluidity and ease of cash flow management. On top of this, the logistics services provided are customised to suit the various clients' specific requirements.
"We have been investing heavily in our infrastructure to ensure that we control our destiny and achieve our future objectives," adds Said. "In a nutshell, we make it happen!"
Indeed, the company is constantly utilising innovative new ideas and methods in its logistical practices. The recent launch of the Barge Manage Solution is a prime example.
"GMT was the first to realise that using the waterways is the only way to move forward," Said continues. "Considering the current infrastructure around the ports, the need to find an alternative solution for cargo movement was necessary."
The use of barges and waterways is a revolutionary practice in Nigerian logistics, Said going on to explain GMT's barge plan and its success to date.
"We embarked on a mission to acquire lands suitable for our purpose and developed it into terminals to handle the volume of cargo we are handling for our clients," he says. "It has been a great addition to our operation and has given us an edge over everyone in the market.
"Less than a year after we made the decision, we became the largest barge operator in Lagos, moving over 5,000 twenty-foot equivalent units (TEUs) per month through the waterways and delivering the cargo to our clients just-in-time."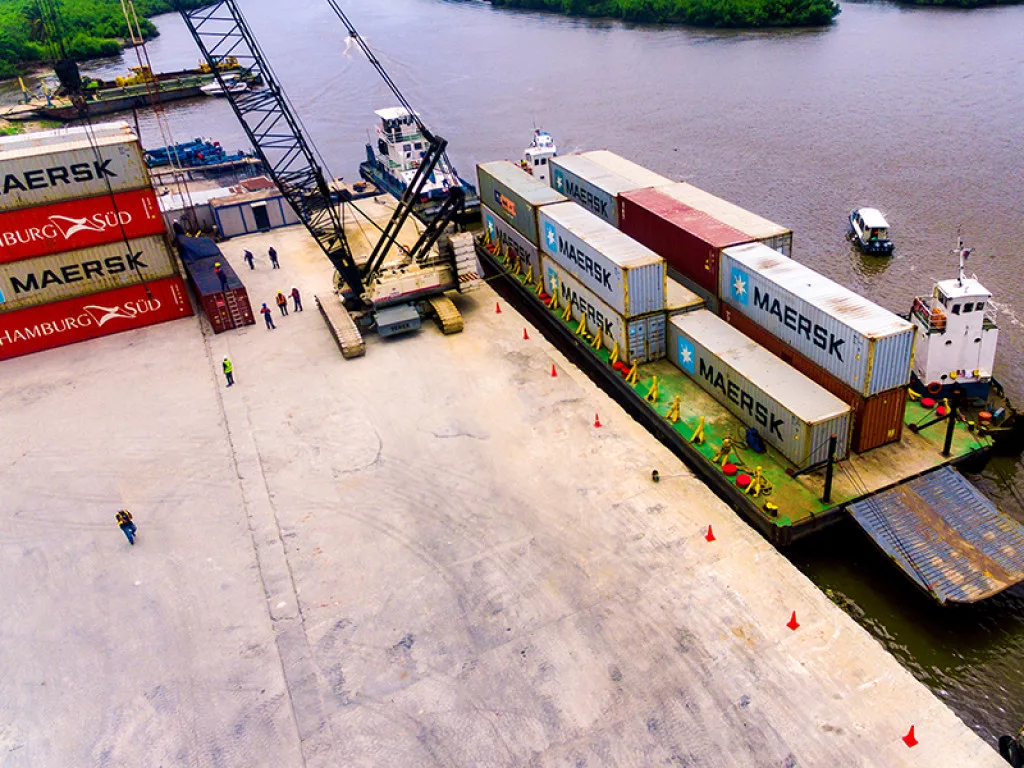 LOOKING AHEAD
Over the years GMT has expanded both its services and methods. Regarding growth, company hubs such as that of the river-based city of Port Harcourt remain places of importance – however, Harcourt has its limits, as Said explains.
"GMT is already operational in Port Harcourt, but we do not offer our full range of services there. We are always willing to expand in the East if we have requirements for the same, but the East has always been focused on the oil and gas industry and that is not part of our focus at the moment."
Rather, the focus for GMT is internal.
"Continued investment is very important as we are still in the beginning of our journey," Said adds. "We will have to keep investing heavily as we have been doing, and we hope to complete phase two of our project in the next three to six years."
Much of GMT's business revolves around a dedicated workforce, strong partnerships with alternative businesses, and its customer base, each of which are equally important within the logistics industry. Worker, partner, and supplier relationships are key to the success of the company.
"In addition to our team members, who are our main assets, we could not have gotten where we are now without the support of our partners, service providers, and customers," expresses Said. "Our partners, like the shipping lines and terminals, understand the importance of the services that GMT provides. They play a critical role in our ability to deliver as promised.
"After all, our clients are their clients, and they need to make sure that their customers are happy. This makes our bond with our partners very strong and always mutually beneficial, making it a win-win for everyone."
Looking ahead, planning, and discovering opportunities in the industry will be key, as it has been with GMT's growth thus far.
According to Said, the company holds grand plans for the next few years.
"We have two main targets to achieve in the coming 12 months," he says. "The first target is to complete our 15-hectare logistics hub which is currently in phase two. The second target is to start executing our terminal project in Apapa which will last for three years until completion."
Despite the current industry obstacles caused by COVID-19, GMT is one company that has managed to make the most of an unfortunate situation. Through this opportunity, it has implemented innovative methods of practice that have given it an edge in the industry.