Dendairy is a Zimbabwean national brand seeking to deliver dairy nutrition and tasty milk alternatives to a growing population. Managing Director Darren Coetzee tells us about the company's work with smallholder farmers, communities, and the development of national dairy farming.
NURTURE FROM NATURE
Dairy has been a focal point in the Zimbabwean agricultural space for over 20 years. It was a land reform policy enacted in the early 2000s that began downsizing alternative agricultural ventures, but as one door shut, another opened, and it drew focus to dairy as a key industry for business and the benefit of Zimbabweans.
In 2004, Dendairy was established as a dairy producer redefining milk with a range of proudly Zimbabwean products for the people.
From humble beginnings, with big ambitions, and a keen eye for detail, Dendairy has gradually evolved into a national brand. This generational history and experience has given Dendairy a foundation and sound knowledge of how to handle dairy raw milk, and the importance of both hygiene practices and the cold-storage supply chain. At the centre of Dendairy's operation is its ethical standing reinforced by its leadership.
"We are a proudly Zimbabwean company which was established almost two decades ago. We are passionate about filling the country with affordable, good quality products," opens Darren Coetzee, Managing Director of Dendairy. "We see the need for empowering everybody, from local farmers to nourishing the growing bodies of our country's youth."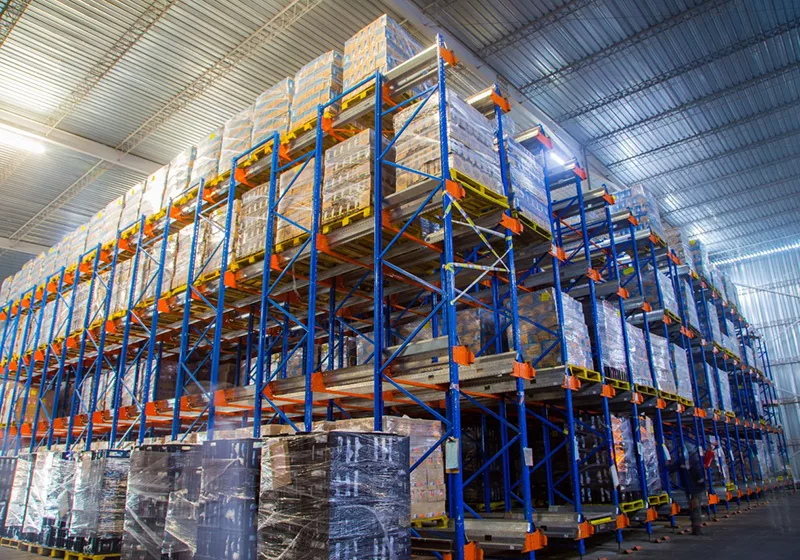 UPLIFTING THOSE IN NEED
Based in the city of Kwekwe, located in the heart of Zimbabwe, Dendairy is able to supply the whole country with a consistent price via its six independent regionally operational distributors.
During its early years, Dendairy began with dairy processing of Maas (fermented milk), fresh milk, and yoghurt, at a time of national economic inflation and difficulty. The company came through the other side, and despite the issues faced, took on its first dairy farmers to supply the company in 2006. This was a critical period in which Dendairy recognised the importance of long-life products as a result of national supply chain challenges and power cuts that caused havoc with fresh milk products.
"In 2010, we purchased our first Elecster UHT steriliser and packing machine. From this point, our volumes grew quickly, and we were soon at full capacity on this line," Coetzee tells us proudly.
"Then in 2012, we decided to purchase the country's first Tetra Pak one-litre boxing line. To accommodate this line, we had to build a totally new facility, and it allowed us to venture into a number of new lines which included 100 percent fruit juice as well as dairy blends. Thanks to our 31 partners and dairy farmers who supply us, we have grown significantly to be the number one brand in boxed and fermented milk, the top two forms of consuming milk in Zimbabwe."
Dendairy currently has 512 employees between the factory and sales teams, and 380 employees at its dairy farm. All the while, the company focuses on replacing imports with local produce to create much-needed employment in rural areas of Zimbabwe, helping bolster the economy and health of the population.
"We wouldn't be where we are without our local farmers and our loyal customers. We try our best to ensure that they constantly feel as valued as they are every chance we get," Coetzee assures us. "We are also hugely invested in the welfare of our fellow Zimbabweans, donating to local foundations, sponsorships and in-house brand which exists solely to uplift those in need."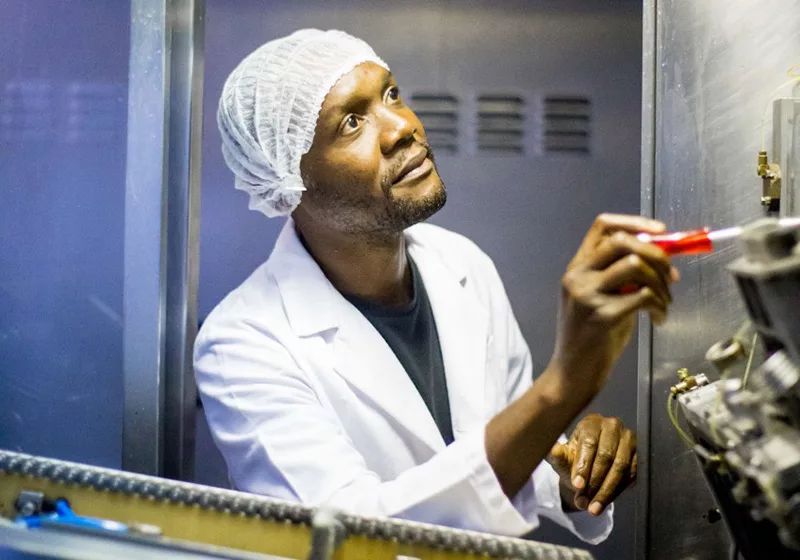 NURTURING YOUTH
This investment in the Zimbabwean people can be seen in Dendairy's introduction of multiple products that focus on longevity, health and nutrition.
Maizly is an affordable, regionally sourced and tasty option for people who suffer indigestion from dairy milk, that is a great alternative product to pair with cereal or use in a milkshake.
"One-third of Zimbabweans suffer indigestion from milk, and many don't even know it. This product allows you to enjoy your favourite cereals and dishes without having to use traditional dairy milk," Coetzee says. "Dendairy also launched Victoria Fruit Company in 2017 as a standalone business where we focus on selecting the best fruit raw materials to create Zimbabwe's only locally manufactured 100 percent fruit juice. Over time more products will be added to this basket."
Further to the people-centric mission that lies at the centre of the company, Dendairy ran a self-funded school milk programme from 2016 to 2019, the only one of its kind in Zimbabwe that provided 100 millilitres (ml) of milk affordably (US9c) per sachet to school children for daily consumption.
The United Nations (UN) recommends significant consumption of dairy for under 12 years olds to ensure the best mental development and the World Food Programme (WFP) has identified regions in Zimbabwe that are malnourished.
"Dendairy stands ready to restart and expand this project to reach the most vulnerable across the nation, and would ask anyone interested in partnering with us to contact us," Coetzee tells us. "We want to be able to reach every junior school across the country and provide daily nutrition to the young and growing Zimbabwean population.
"To be able to supply every child with a sachet a day would be a phenomenal achievement and help develop the minds and bodies of the country's future generations."
FUTURE-PROOFING THE COMMUNITY
According to Coetzee, Zimbabwe's milk currently attracts a price of Z60c per litre and is nearly double the price of Dendairy's regional peers in South Africa and Zambia; for this reason, Zimbabwe's dairy industry competes regionally and requires a lower-cost model to stay competitive.
For the first time in 20 years, Dendairy has started developing farms by increasing the current irrigation levels to cover a substantial 1,000 hectares (ha). The reasoning behind such a development was to increase the production of lucerne, one of the most nutritious forages available for cattle, and maize silage to supply the company's producers. Lucerne drops the total unit cost of the total mixed ration (TMR) that feeds cattle from USD$350 a tonne to USD$170 a tonne.
"This is a game changer and makes us regionally competitive as a country. So, the investment in lucerne production is critical for ensuring milk is produced in Zimbabwe long term," Coetzee explains. "Lucerne allows the growth of small and medium farms as the product is dried and transported to the farmer in compressed bails that can last for up to 12 months.
"This means that dairy farmers across the country who don't have access to land for fodder production, or whose climate is not suitable, can remain in business and focus on what they want – having happy, healthy, highly productive cows and growing their herds. Our job is to provide affordable food for the farmer so that they are productive and profitable."
Unfortunately, Dendairy cannot yet grow enough to supply the whole dairy industry with its current facility. In light of this, the company has engaged the community in the Chilonga and Masivamele wards of the Chiredzi area to develop a 10,000ha irrigation scheme.
This is planned to be a 50/50 joint venture (JV) with the people of those areas and will be in line with the government's policy of uplifting the community.
"With this development we would be able to supply the country's needs and develop a fodder bank – plantings of fodder plant species – which would be available in case of, and to bridge, potential future drought," Coetzee adds. "This would reduce losses to farmers' herds, which has happened many times in the past."
The Chiredzi area was identified due to its extremely low rainfall, which is ideal for lucerne production but has abundant water from the Tugwi Mukosi dam. Another positive is that the area identified for the irrigation is sparsely populated. Therefore, nobody will need to be relocated in order to undertake this development. Feed lots will also be erected to subside the people's livestock in the area, thus increasing the quality and value of their animals for a higher productivity level throughout Zimbabwe.
"Our job is to provide affordable food for the farmer so that they are productive and profitable"

Darren Coetzee, Managing Director, Dendairy